A random act of kindness can make a huge difference in someone's life. A woman and her kids learned this firsthand when two kind strangers did something amazing for their family, who we're going through an extremely dark time.
Grab a few Kleenex and keep reading to hear the inspiring story.
Earlier this year, a man named Kyle Cass passed away.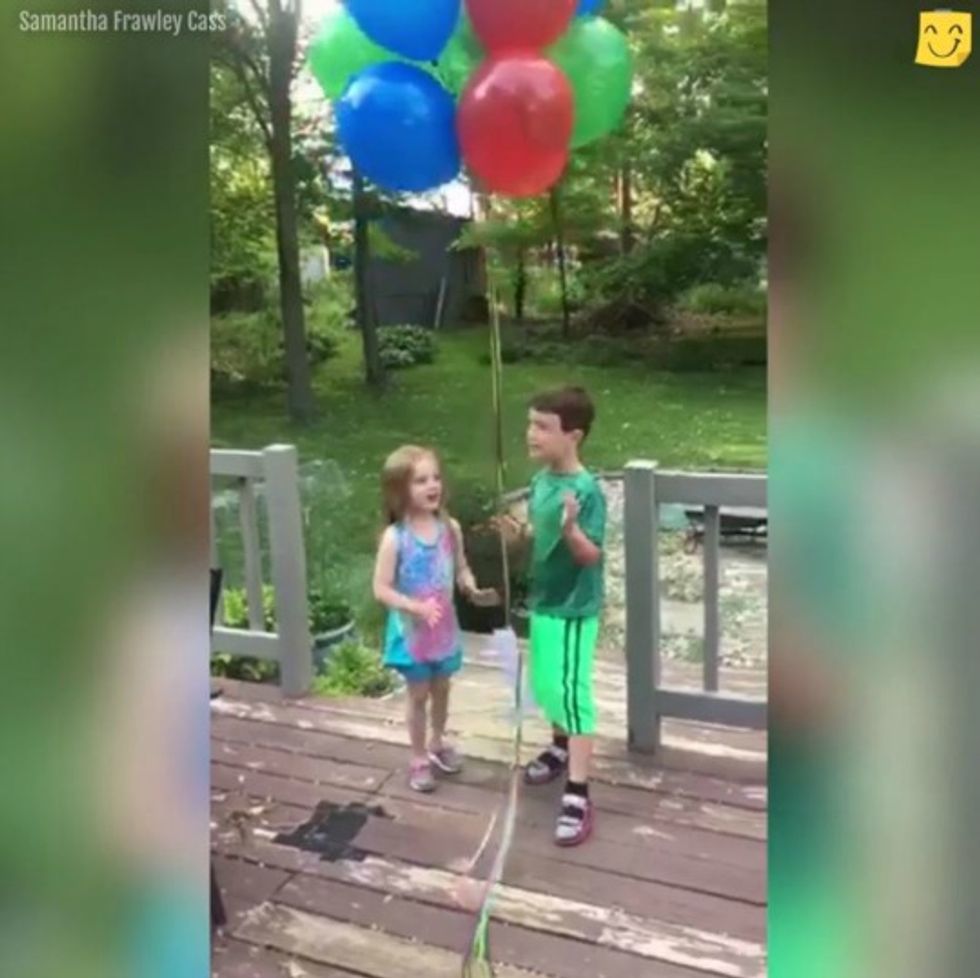 via: 22 Words
His wife Samantha Frawley Cass was left without a husband, and their two children, Kollin and Keagan, we left without a father. Samantha wanted to celebrate their first Father's Day without him in a special way that honored his memory.
She decided to have her kids each write their dad a card. They then tied those cards to balloons and send them to him in heaven.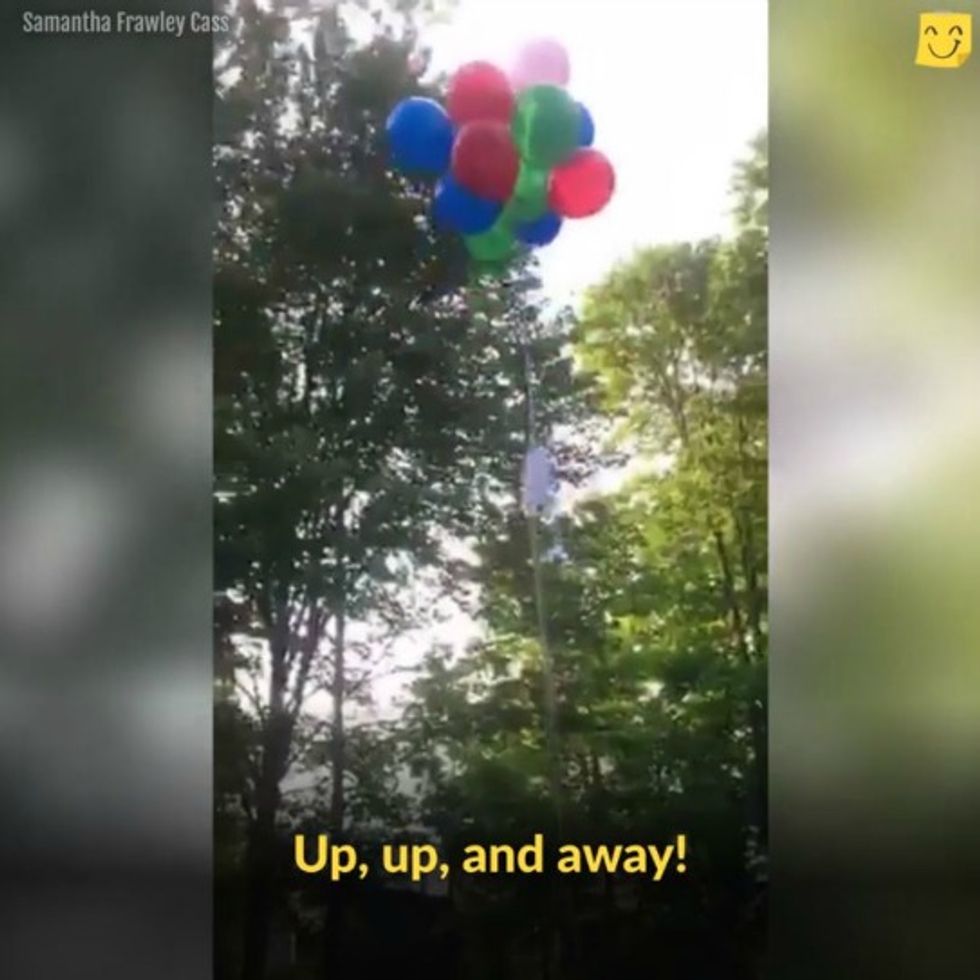 via: 22 Words
A few days after the balloon release, Samantha received a Facebook message from a stranger that took her breath away. The unexpected note provided a small but significant comfort during such a difficult time.
"I just received a Facebook message from a woman in Ontario, Canada that said our balloons and envelope landed on her back porch," Samantha wrote on Facebook.
via: 22 Words
"She and her husband were deeply touched by it and so she did some digging and found Kyle's obituary online, which led her to finding me." Samantha went on to detail the touching message of sympathy the couple sent her over Facebook.
"A complete stranger taking the time to reach out and offer support and condolences gives me hope for humanity."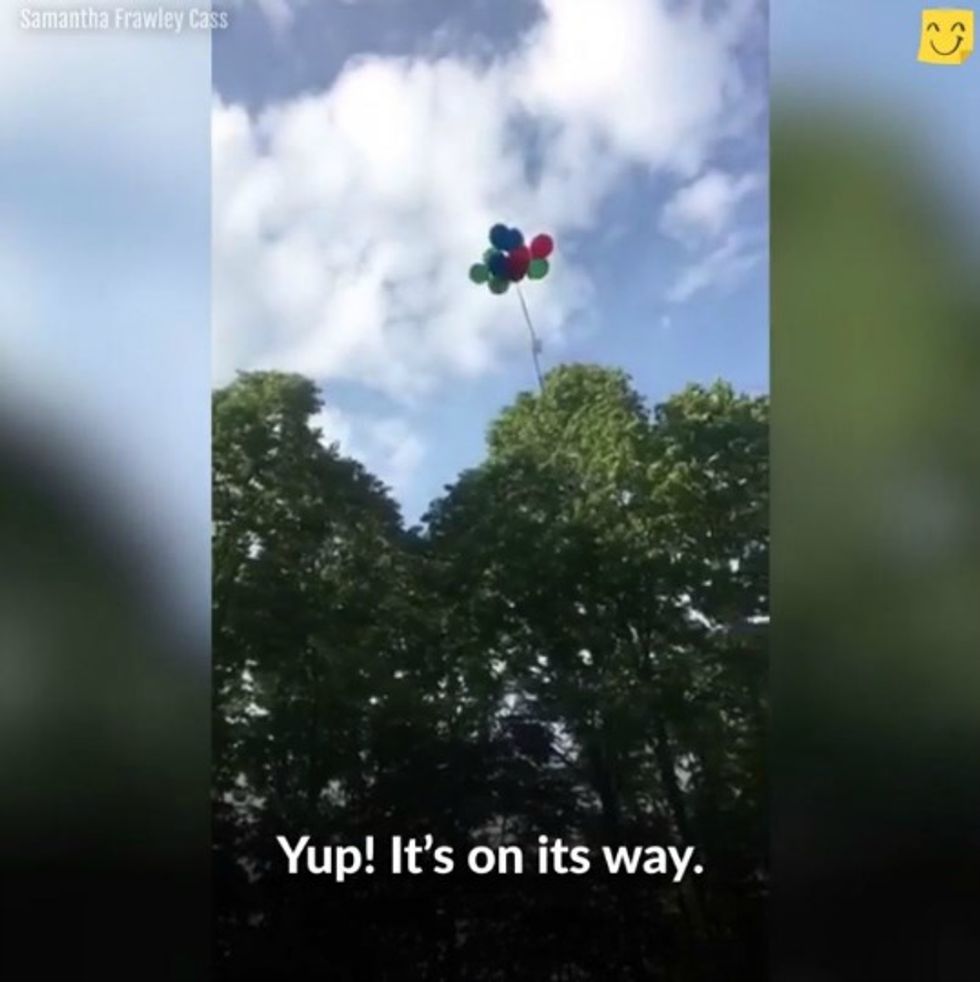 via: 22 Words
So amazing! What a touching gesture from someone who had no connection to the Cass family. Those balloons definitely landed on the right porch.
But the couple didn't stop at just a note of condolence.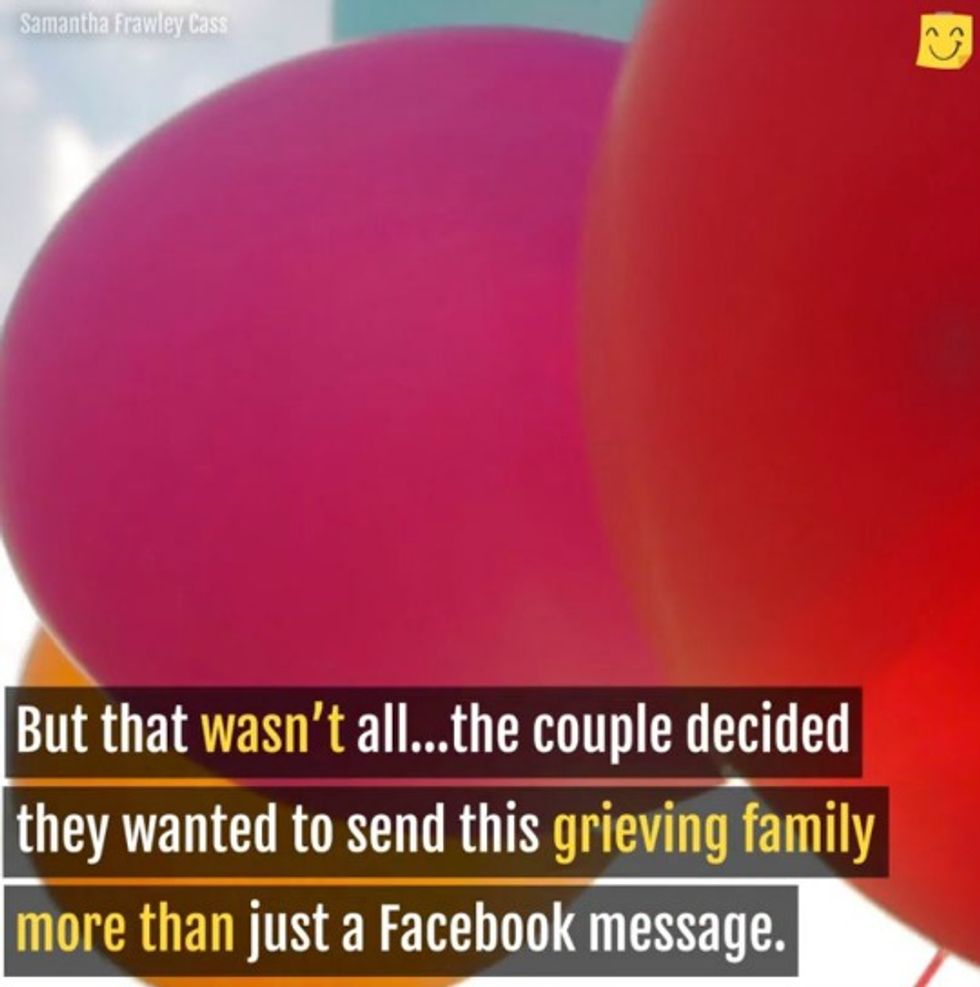 via: 22 Words
They researched which kinds of toys both Kollin and Keagan might like and shipped them a care package. After receiving the package, Samantha returned to Facebook to write about the incredible gesture in a heartfelt post.
"They sent us the balloons back so that the kids would know that they made it to heaven along with song gifts that they said were from Kyle Cass," she wrote.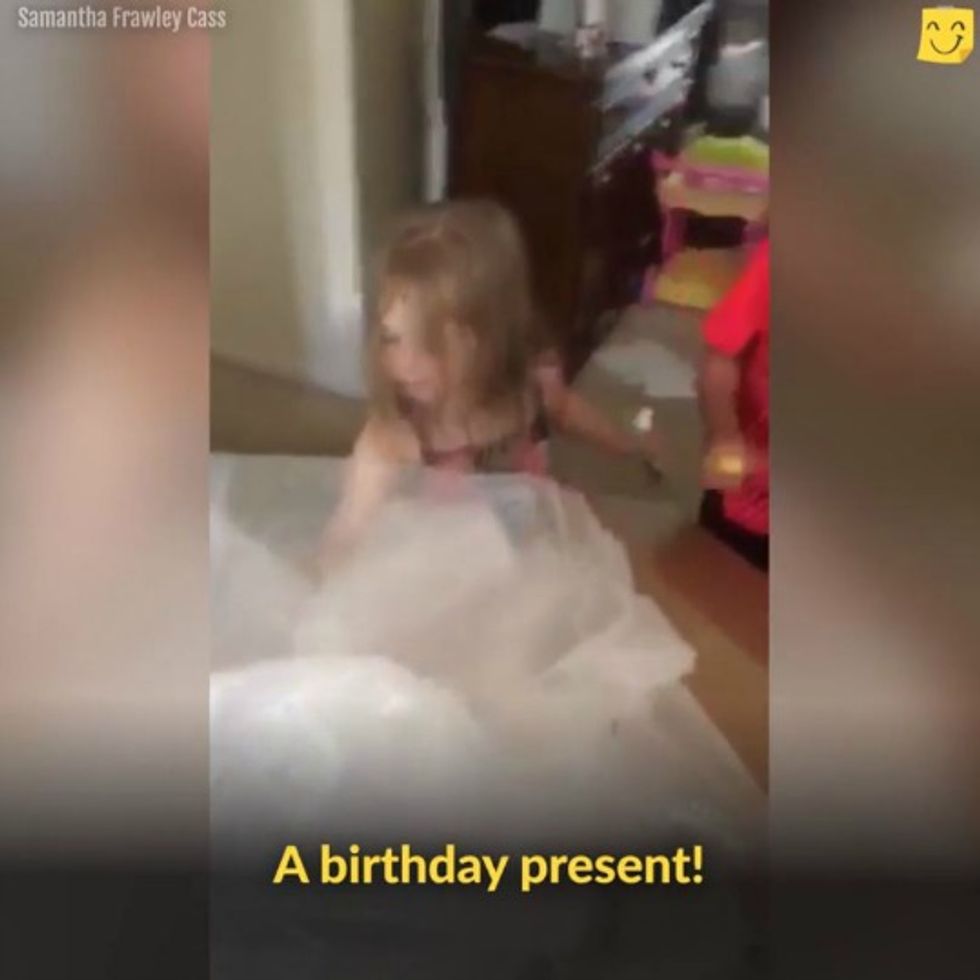 via: 22 Words
"The kids and I were both deeply touched." Cass told Happiness Heroes how much the small yet powerful gesture meant to her.
"I was and still am so touched by the amazing people that found the balloons."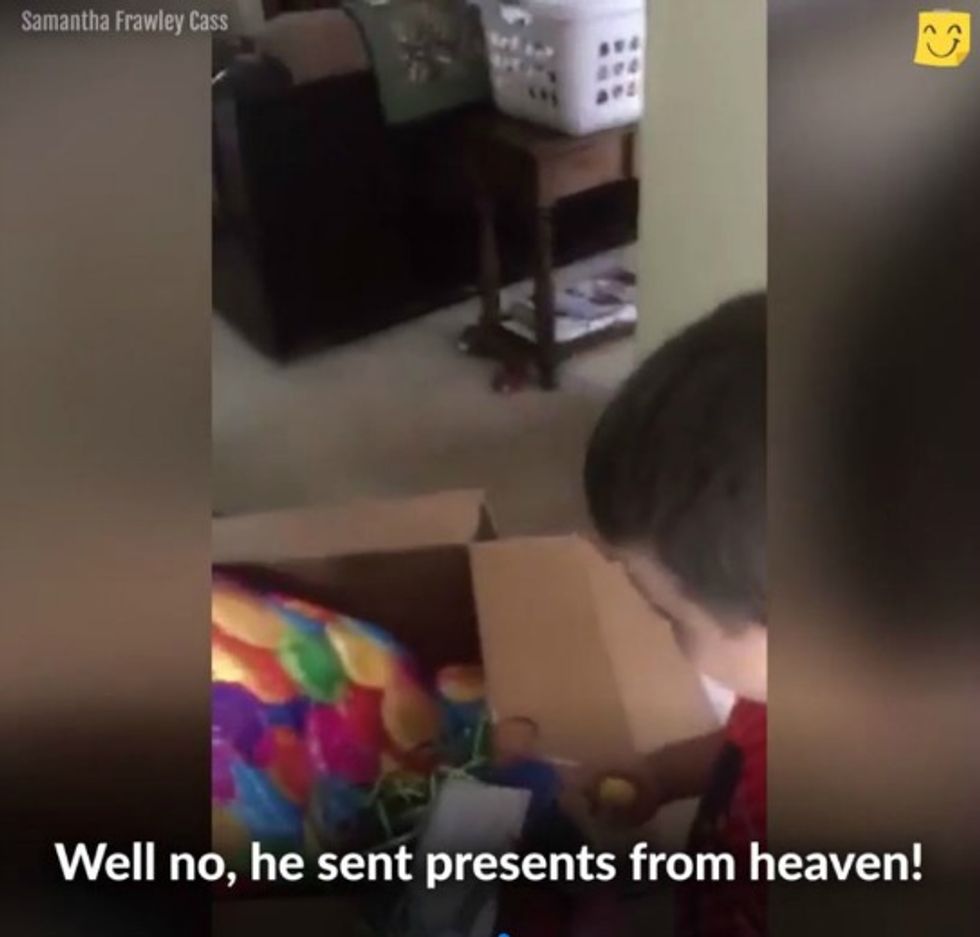 via: 22 Words
"When Heather told me that she and her husband wanted to send the kids a gift, I was just so blown away by such a thoughtful gesture and then when the gift arrived, I couldn't stop crying," she said.
"In a very difficult year for us, this kind gesture by a family we had never met gave my kids so much joy and I feel like Kyle picked this family for a reason."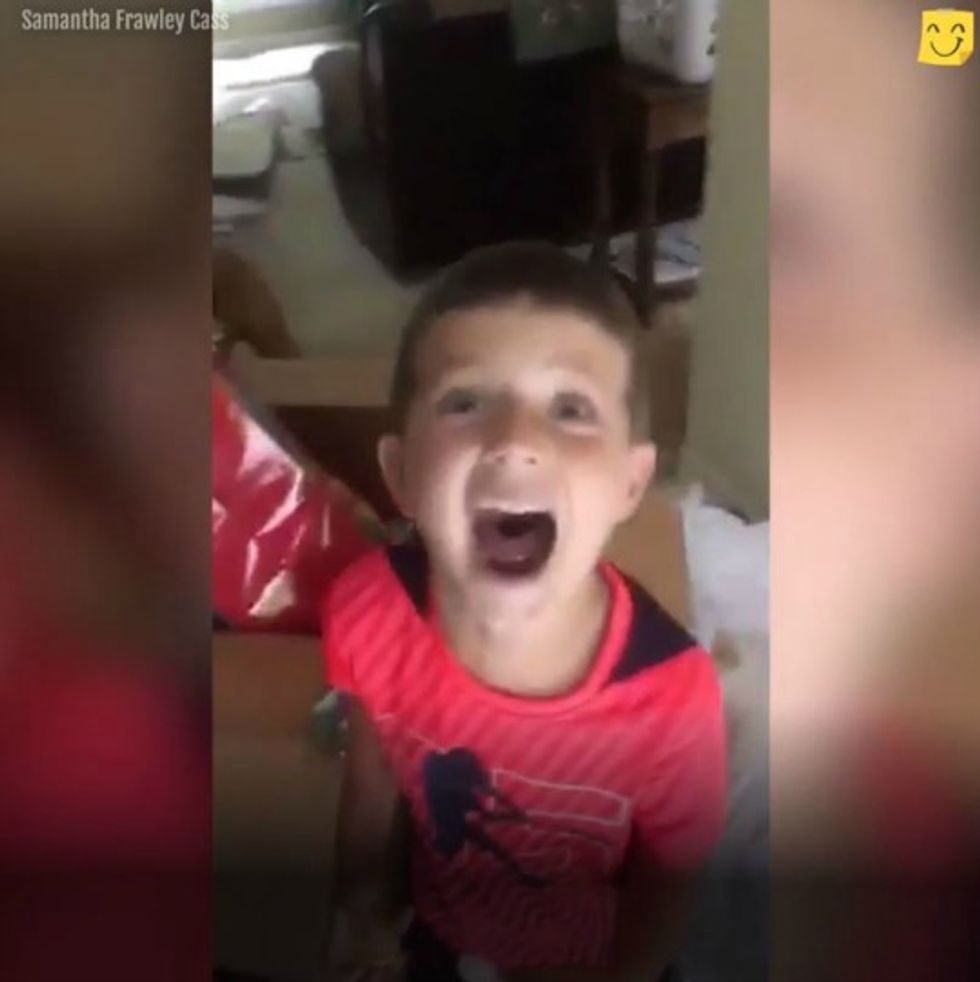 via: 22 Words
The kid's reactions are absolutely priceless. You can see the joy on their faces at being able to experience a connection to their father.
The couple put a lot of thought into the gifts they sent.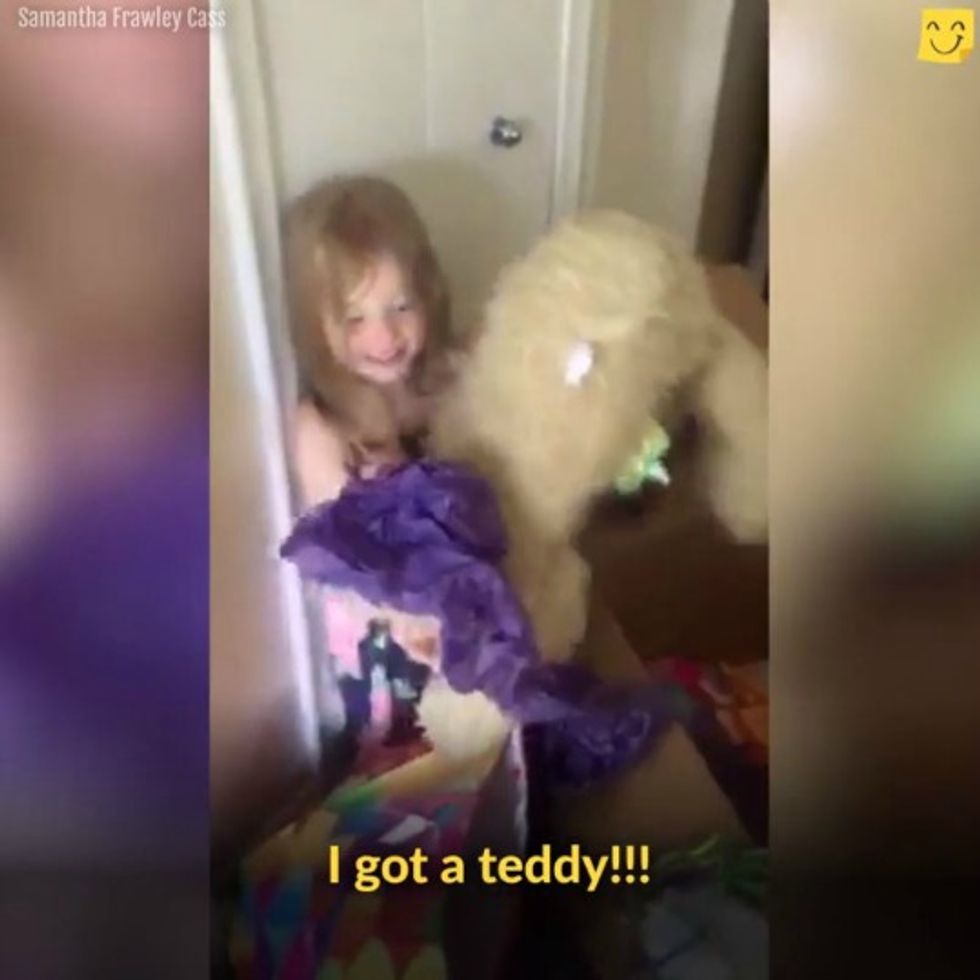 via: 22 Words
Keagan received an enormous teddy bear, while Kollin was gifted a toy Corvette that, upon opening, he exclaimed excitedly to be "JUST like my dad's!"
Samantha also received a gift from the generous strangers.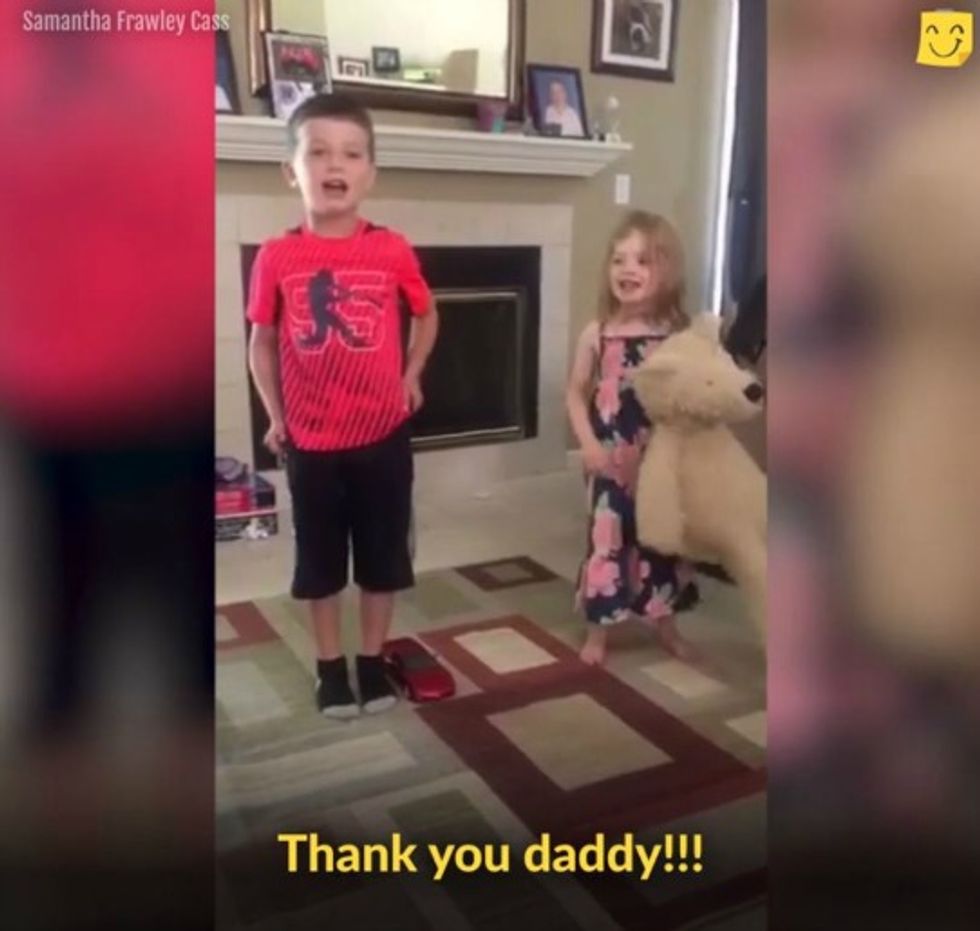 via: 22 Words
Even the family dog, Buster, wasn't left out. He received a bag of dog food along with his "favorite" toy. So sweet!
Watch the video below to see the entire touching story.

With all the heartbreaking stories in the news today, it's wonderful to see situations like this, in which people go above and beyond to brighten the lives of strangers. These kids will likely remember this act of kindness for the rest of their lives, and how it let them feel close to their father. And they'll probably pay it forward.