Whether you're willing to admit it or not, you probably recognize this duo as Kim Kardashian West and Kylie Jenner.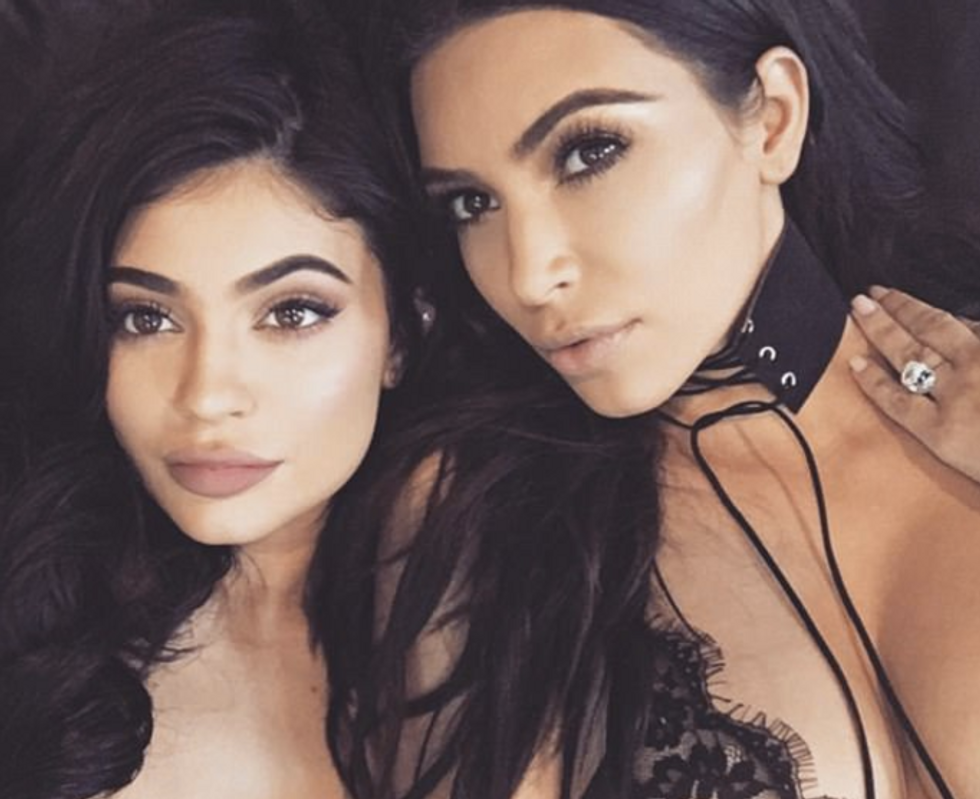 via: Instagram
They're famous for doing...something, including
Keeping Up With the Kardashians
and inspiring people all over the world to emulate their looks. This is the last picture you'll see of them here, and I point that out because the rest of the pictures you're about to see might freak you out a bit.
Now it's time for a mind-blower.
This is not Kim Kardashian West and Kylie Jenner.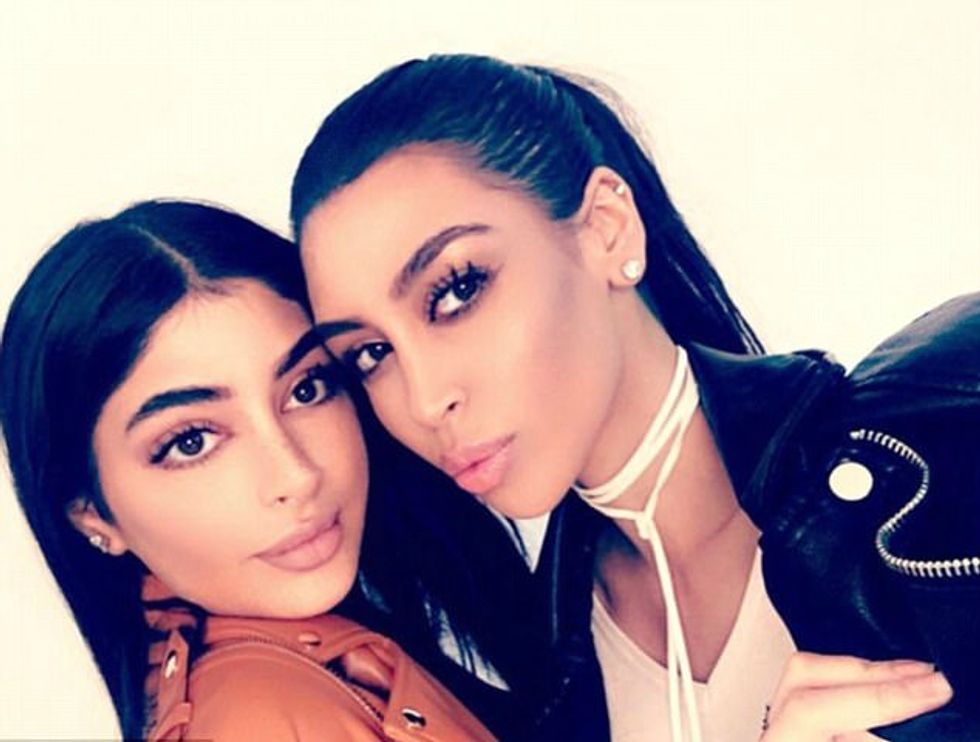 via: Instagram
No, this is Sonia and Fyza Ali, a pair of sisters/beauty bloggers from Dubai who are understandably mistaken for the famous duo all the time.
Believe it or not!
Their resemblance is completely uncanny, as a side-by-side comparison (if you needed one) will reveal. But what's equally impressive is how they've leveraged their similar looks to gain success in their own right. It's a classic tale of art imitating life.
It gets crazier.
The thing is though, they claim that they've never seen an episode of the show and that the resemblance is purely coincidental.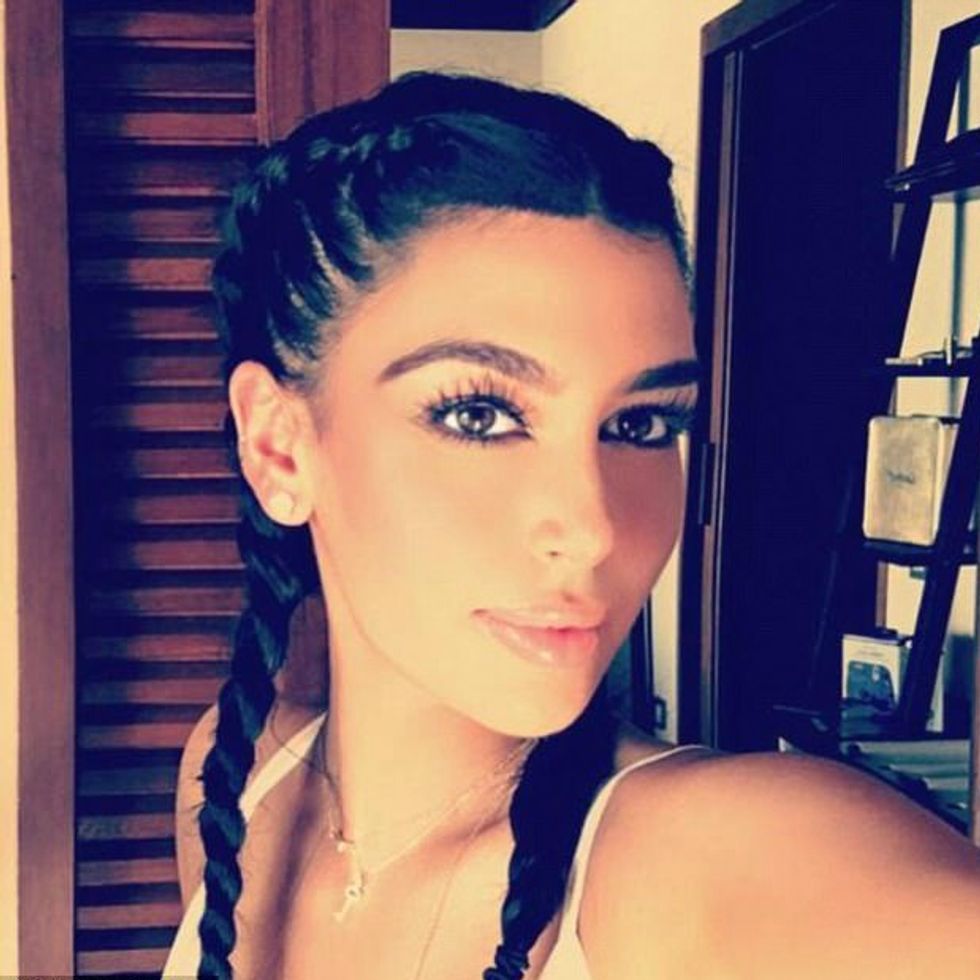 via: Instagram
The sisters, who were born and raised in the UK, are often mistaken for members of the reality TV family, even though they're successful makeup artists and bloggers in their own right. They specialize in creating tutorials for Middle Eastern women, and they have an impressive Instagram following of more than 580,000 people.
"Our close friends and family are so used to seeing us they have never seen a resemblance," they told Emirates Woman.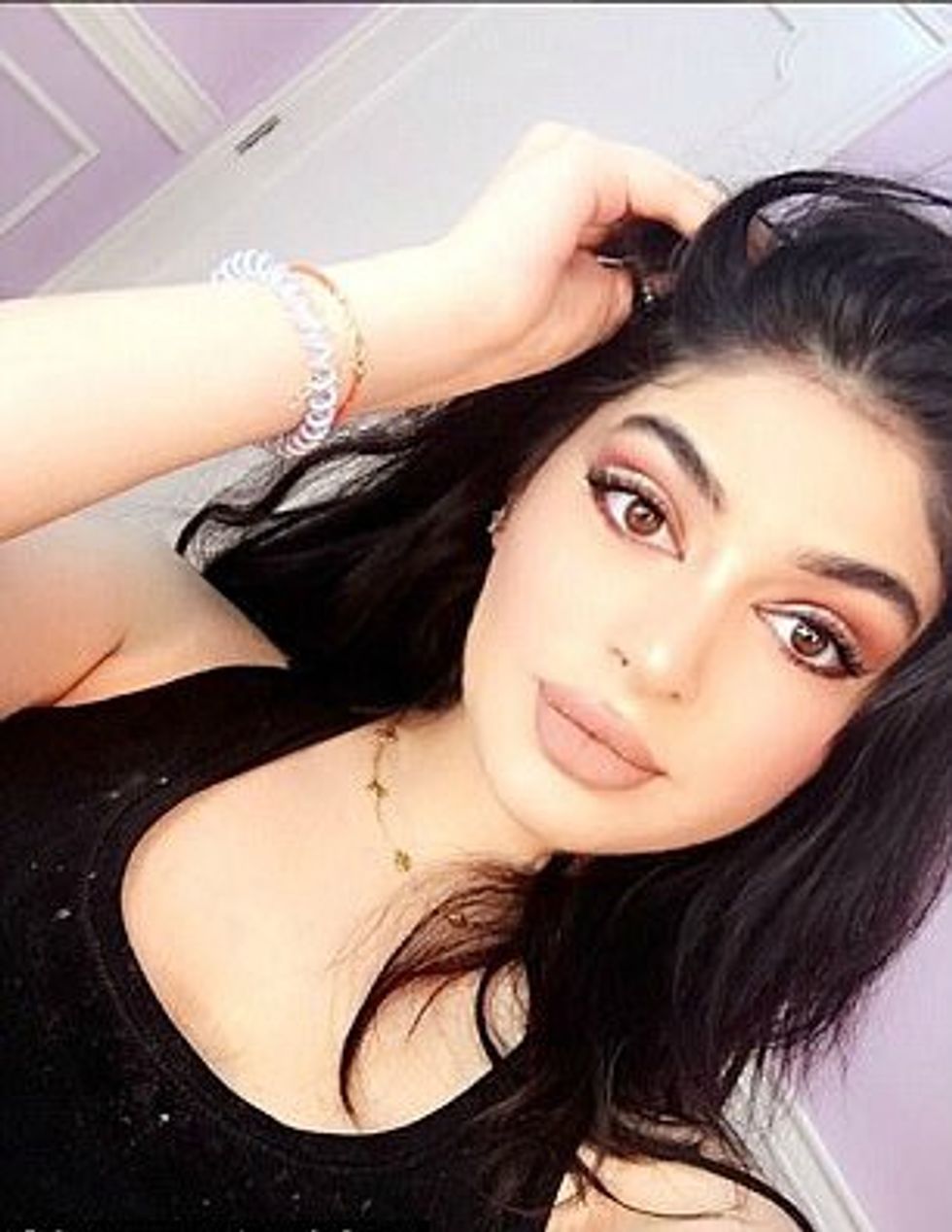 via: Instagram
"It's only when we are out together people constantly point it out — people that don't know us at all! — especially in the States," they told
The Daily Mail. 
That's not to say they don't draw inspiration from Kim and the rest of the clan, though.
But once the resemblance was pointed out to them, they went with it.
Fyza, who is a trained makeup artist, often recreates Kim-inspired looks on Sonia.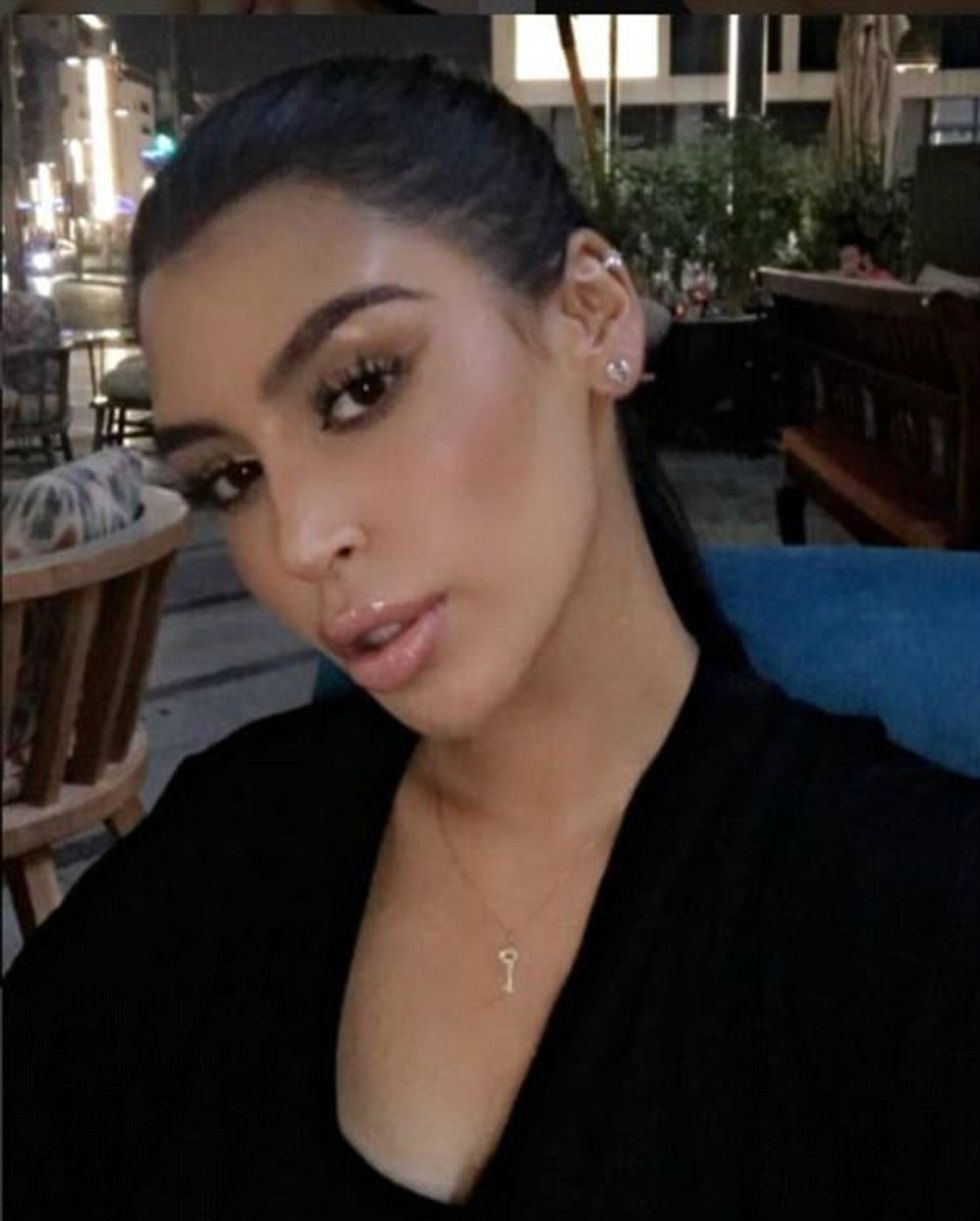 via: Instagram
Sonia told
The Daily Mail
, "My sister and I love Kim Kardashian's makeup. Fyza likes to experiment with celebrity-inspired looks on me so we have recreated her looks a few times." "Companies have sent us Kim-inspired outfits, but only once or twice we agreed to wear and advertise for them, which is why you will see some similar clothing items." "As for her fashion, I don't really take inspiration from her outfits because our bodies are different and what she wears wouldn't flatter me," she said.
Like the Kardashian's they credit much of their look to their genes and lineage from abroad.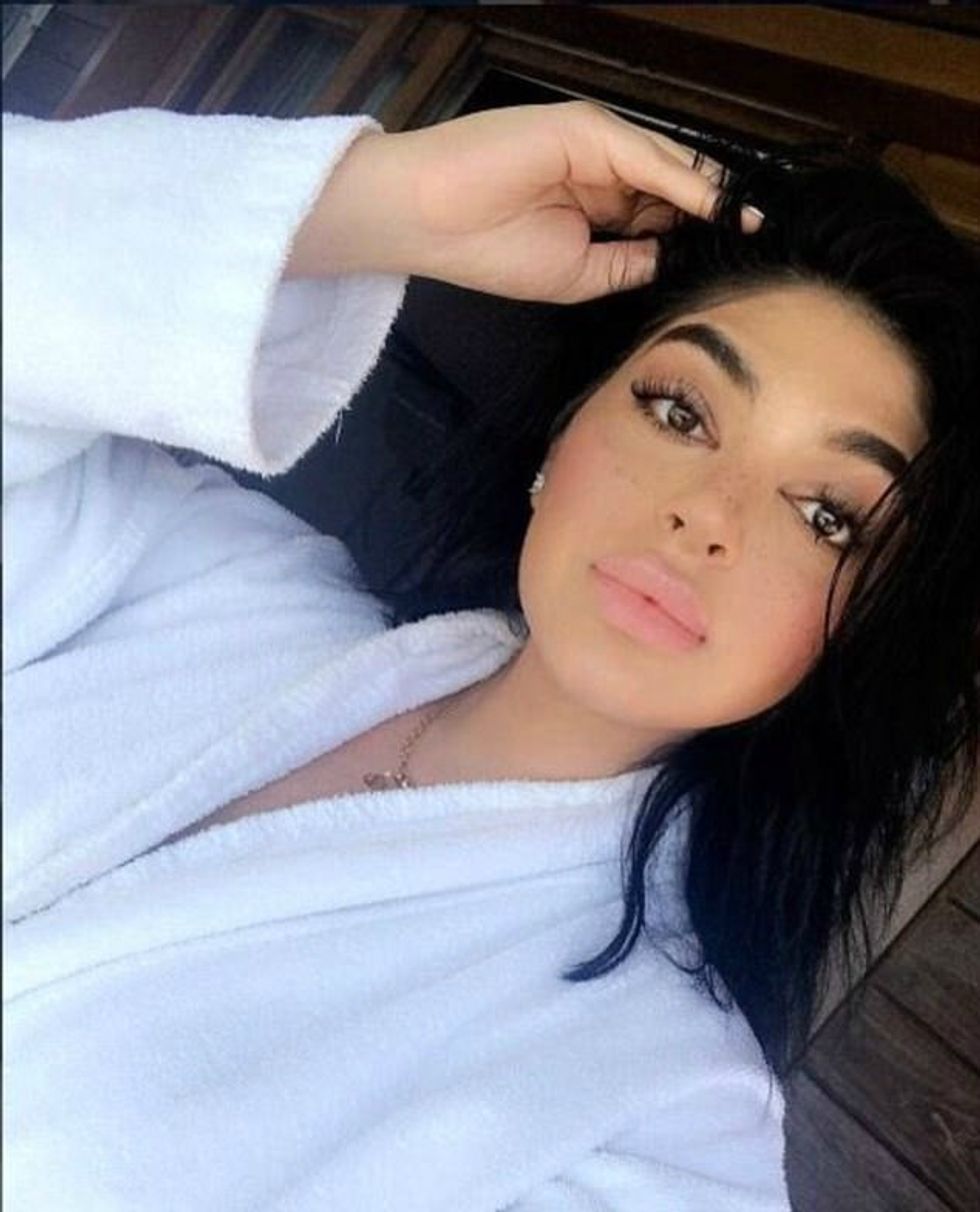 via: Instagram
The sisters, who have a Turkish mother and Iraqi father, said they draw most of their beauty inspiration from the Arab world.
Their beauty tips often revolve around Arab-specific scenarios, like how to keep their skin healthy during Ramadan.
said
. "Face masks that have brightening and hydrating ingredients are a must! It makes makeup application so much smoother and long lasting."
But their overall message applies to people all over the world.
They recently had some interesting words about the middle Eastern culture and its relationship to the fashion industry.
"All the beauty trends you see on the runway have been in the Middle East for generations," they said, adding that they fell into blogging because they "both share a passion for beauty".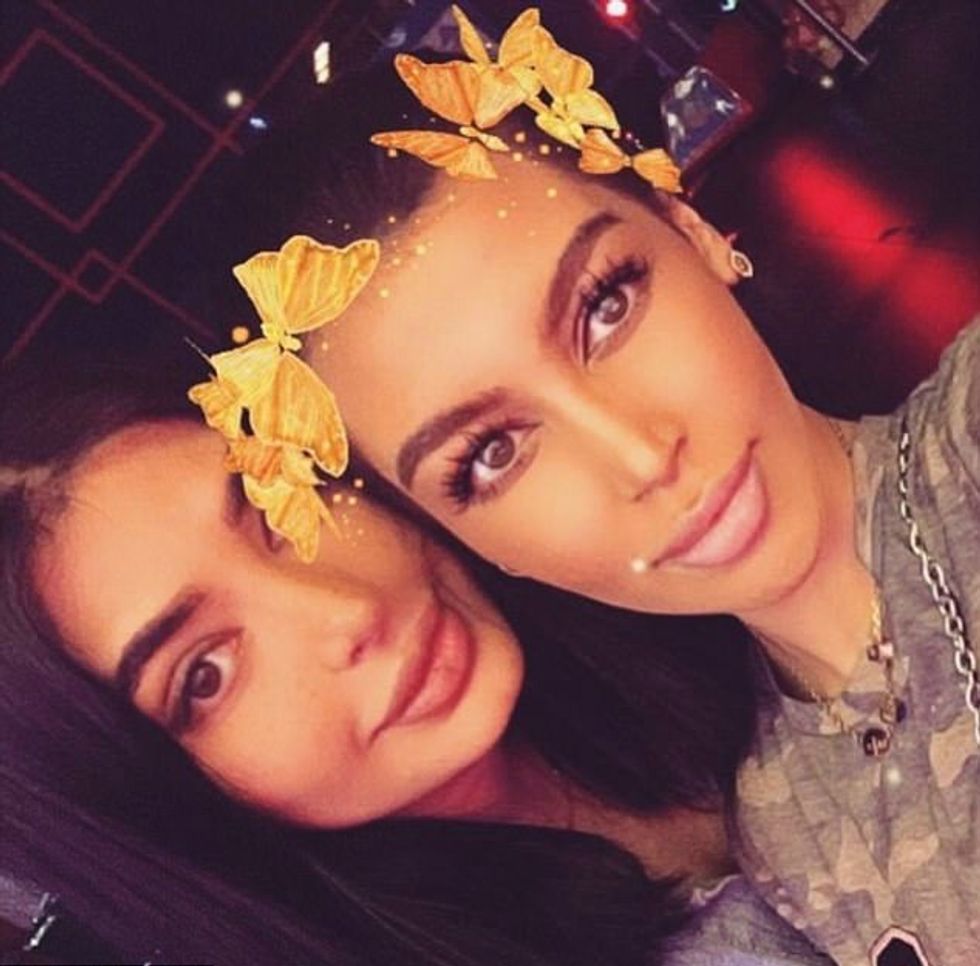 via: Instagram
"We decided to help women around the world while we were learning ourselves at the same time," Sonia
said
. "We just want to spread positive energy to women across the world through our love for what we do." So what do you think — do you see the resemblance?
So there you have it.