Cassie Gretschel's brother is mentally and physically disabled. More than anything, he loves a specific Tonka truck. The truck has been discontinued. Each year Cassie has been able to find him one for Christmas, but not easily. She's scoured eBay and even tried to fabricate one herself. This year, she took her plea to social media and what happened next is amazing.
Cassie Gretschel took to Reddit in desperate search for a very specific toy truck.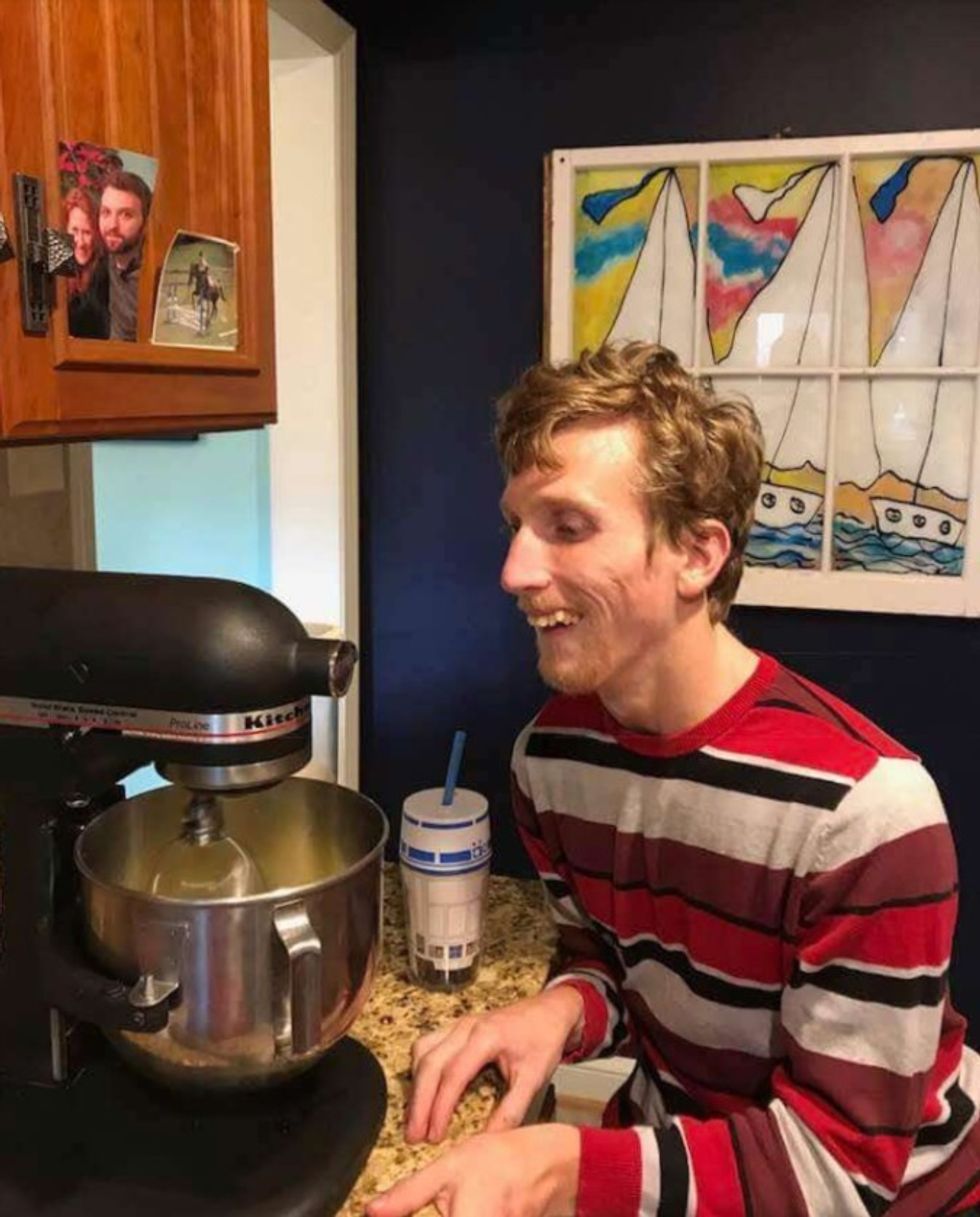 via: imgur
She explains, "My brother, Max, is 25 years old and mentally about a 5 year old. He's mentally and physically disabled and the only thing he wants for Christmas is a Blue Police Hummer truck, made in 2000."
"Part of his Hummer convoy, decorated for their own Thanksgiving parade."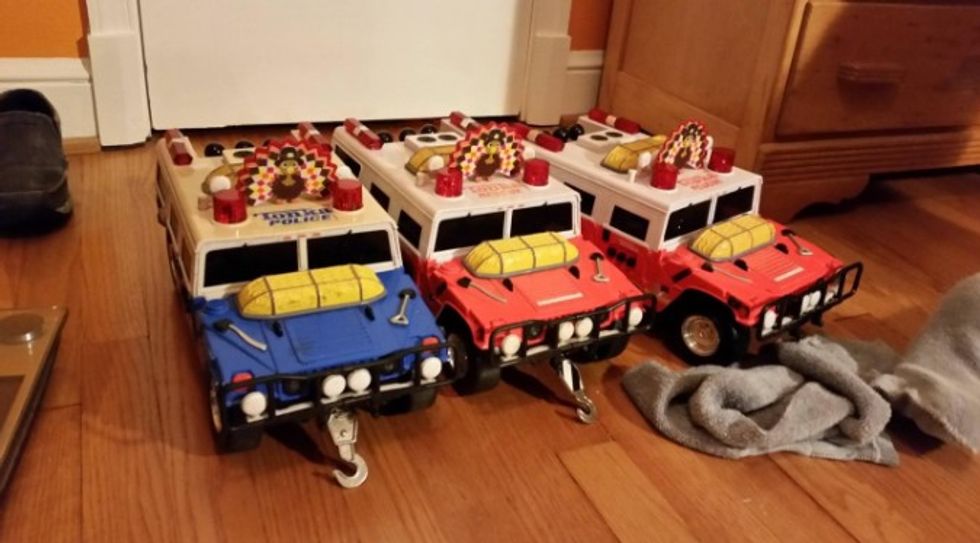 via: imgur
"All my brother is asking for Christmas is a blue Tonka Hummer truck. Which would be a lot easier if they weren't produced in 2000. And if we hadn't bought every other one on EBay for the last 17 years."
"He plays with them for hours daily, so a lot of them have broken down and been used for parts over the years."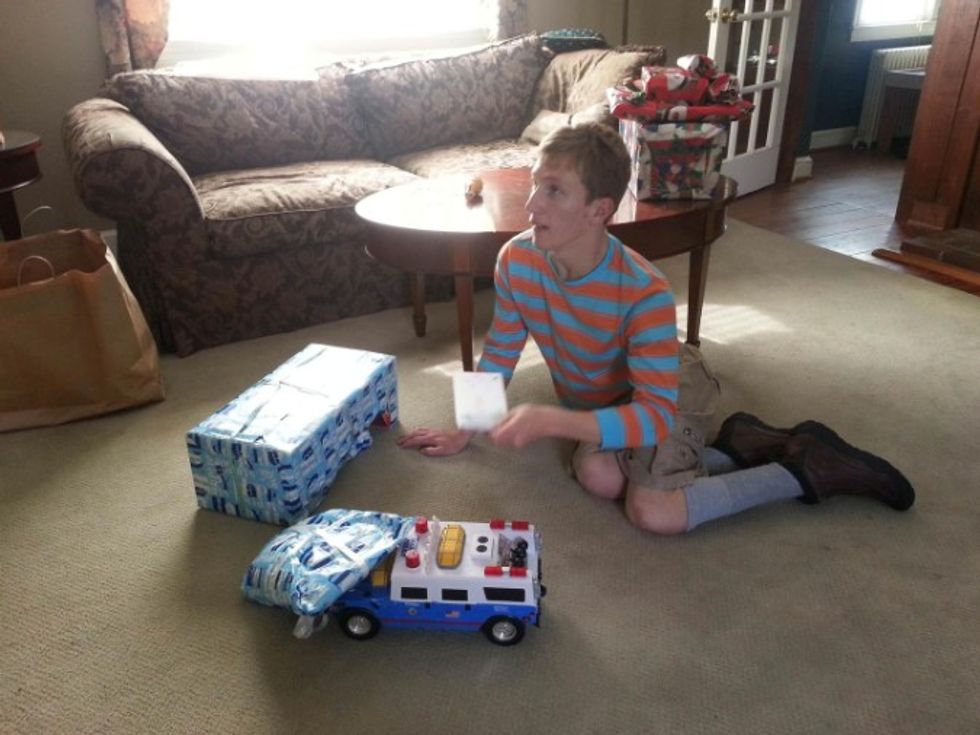 via: imgur
"This specific model has levers on the back to adjust the winch and to move it forwards and backwards. It's also slow enough for him to keep up with."
"He hates the rubber tires, so they come off immediately."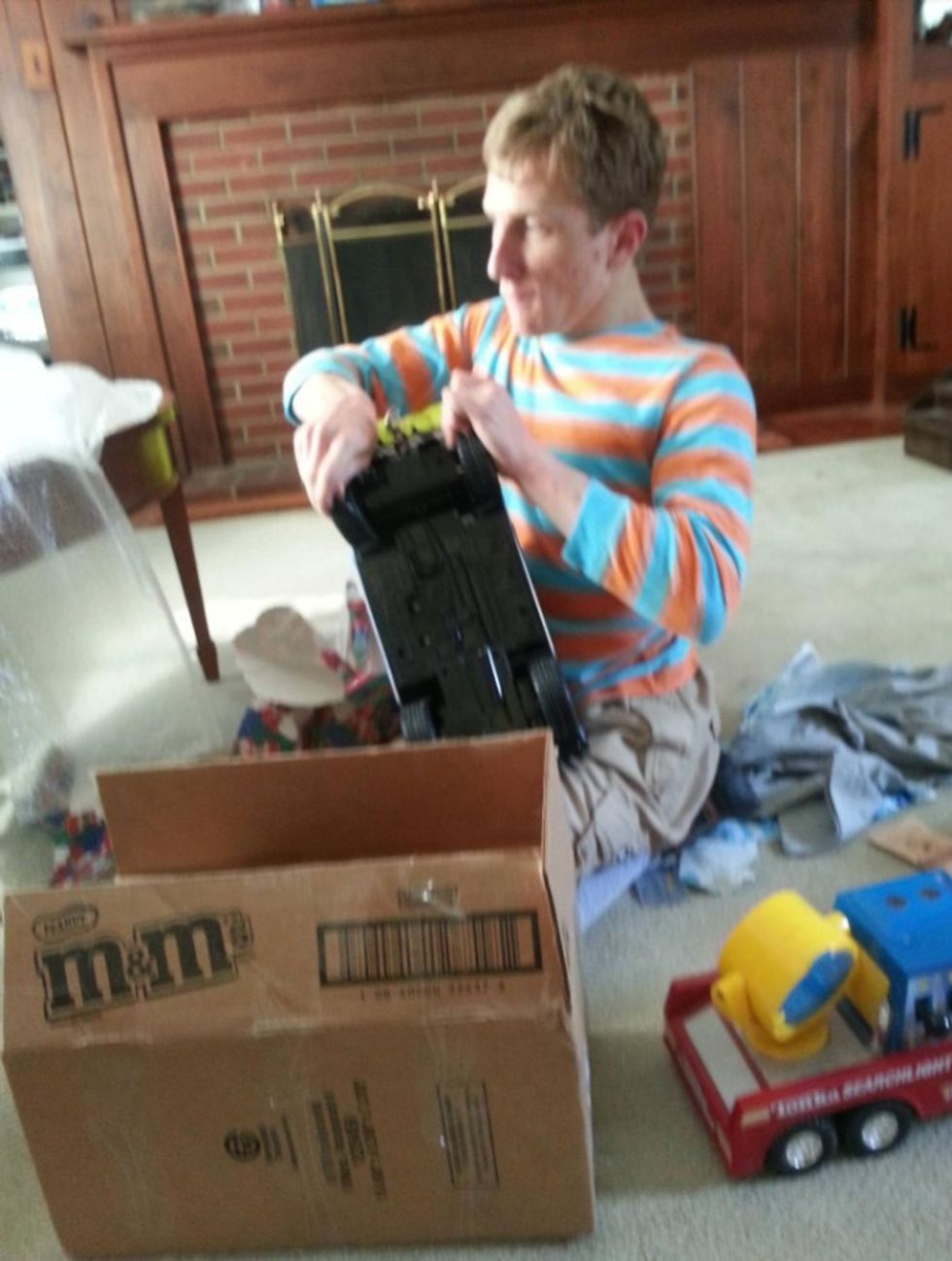 via: imgur
"It needs to have a metal hook. I've tried making him resin cast copies over the years, but he only likes the metal ones. I've tried painting the orange or red ones blue, but he can tell the difference. If anyone has one of these in their attics, please throw it on eBay!"
People were touched by her story and struggle to find the specific truck.
If you have a Blue Police Hummer toy truck, put it on eBay and make this mentally/physically challenged young man's… https://t.co/GtduRXYLP6

— Amir FLATTEN THE CURVE Talai (@Amir FLATTEN THE CURVE Talai)1511987191.0
Her story was shared across social media channels. This isn't the first time a search for a specific toy or security object has captivated people across social media. And it's worked in the past. When enough people see it, the right person will see it. Someone somewhere has the much needed item.
People began tagging Tonka Trucks on Twitter and Facebook.
Hey @Tonka_trucks Help make this guys Christmas spectacular. https://t.co/owBhfdsmAd #Helpcember #ChristmasIsComing

— Little Bear (@Little Bear)1511972544.0
The retweets and sharing continued. This viral sharing has worked before. In 2016 a dad posted a plea for a specific blue sippy cup for his extremely autistic son. Strangers from all over the world searched their cupboards for the discontinued cup, and mailed them to the desperate dad!
With enough mentions, Tonka will surely take notice.
@GarciaNovela @Tonka_trucks @Funrise_Toys Tonka trucks make this happen please!!! Maybe tour of where Tonkas are made for this lad?

— kp (@kp)1511983495.0
And then something amazing happened. Tonka did take notice! They posted to their Facebook page, "We currently have our team searching through our warehouse archives in the US and China for the 2000 Fire Rescue Hummer. We hope to be able to send them as many as we can find as well as a giant Tonka care package."
But Tonka hadn't been able to contact Cassie Gretschel yet.
That's when Reddit came in again. In the comments someone shared Tonka's Facebook post, letting Cassie know that Tonka was trying to find her. Tonka then updated their Facebook post. They have now been in touch and are doing everything they can to make sure Cassie's brother gets the truck he loves.
The Tonka post said, "Giving is the true spirit of Christmas, and we would not be where we are today without our fans and customers."
"We live to give back whenever we have the opportunity to do so. This story touches our hearts and we hope to make this special fan's Christmas extra special!" Companies, take note! Customers notice when you are good. Be good.
This story got us right in the feels.