When it comes to beauty and fashion, everyone has their own game plan. Be it minimalist or over-the-top flashy, human beings have been finding ways to express themselves through clothes and makeup since the dawn of time.
And if we're lucky, some of us get to keep up that form of self-expression well into our old age.
Recently, Allure Magazine shot a fascinating (and adorable) video of a group of beautiful women who not only love making a statement through fashion, but are also all 100 years old or above. And the valuable tips they share are truly worth passing down to the rest of us.
The pursuit of beauty is an endless one.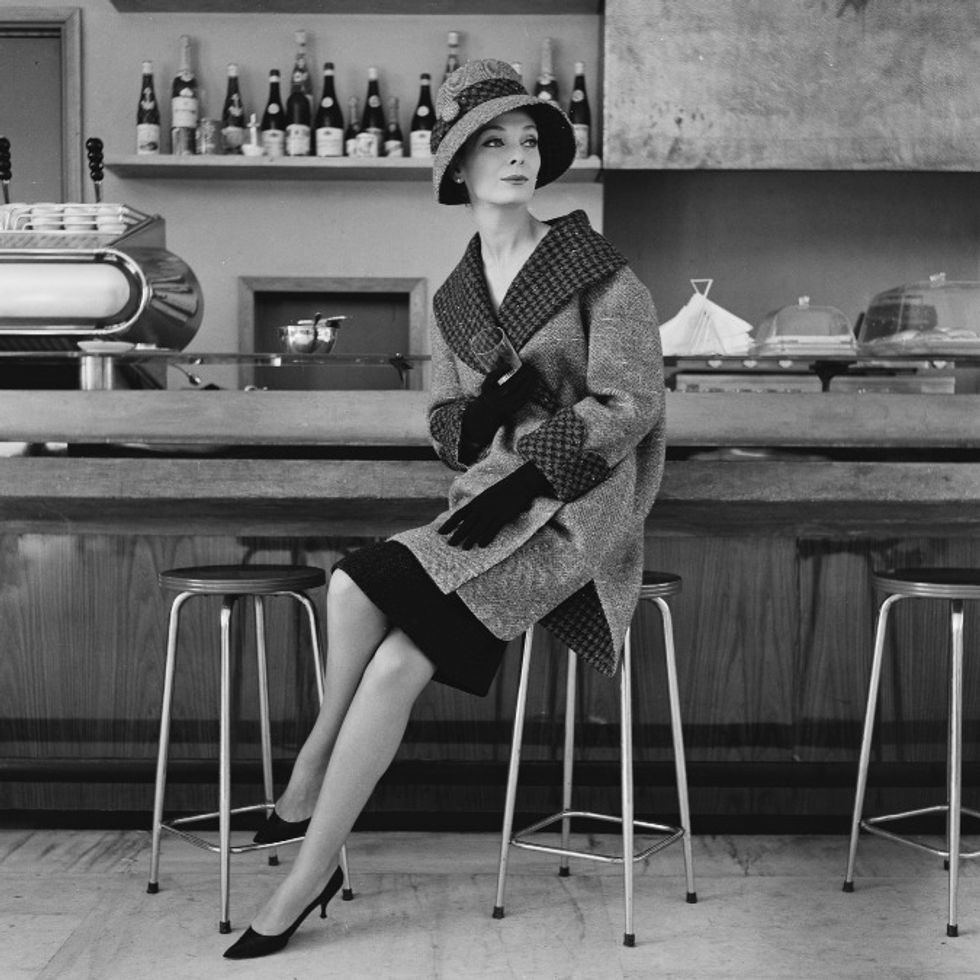 via: Getty Images
It's no wonder that the beauty and fashion industries are valued in the billions of dollars. People, many of them women, are relentless when it comes to finding the perfect outfit, tracking down miracle hair products, and dragging enough makeup hauls home to sink a ship. If it promises results, no garment or cream is out of the question for some dedicated fashion and beauty devotees.
It's not a totally vapid pursuit because it lets us shine.
There's no better opportunity to show off what makes you tick.
just the right way.
That doesn't mean it's not full of trial and error.
When putting together our own personal style, it's always wise to look to our elders.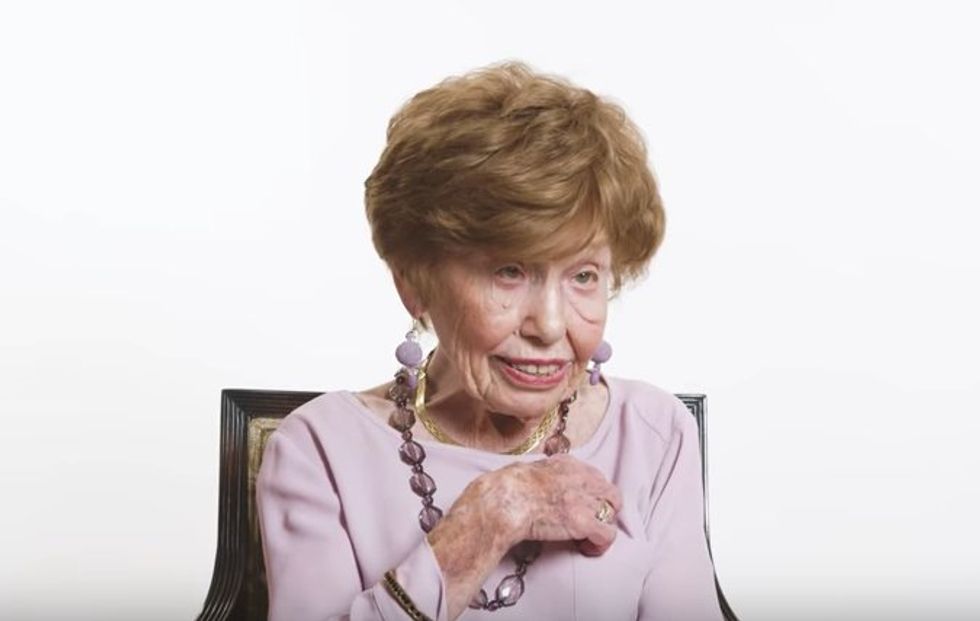 via: YouTube
Thankfully, some beauty mishaps can be avoided simply by asking those who've been braving the fashion frontier for years. Or, in some cases, a century. In a new video,
Allure
Magazine
just did the beauty world a huge favor and showcased the best beauty tips from several women who are 100 years old or older. The result is both informative and inspiring.
This video is packed with great, timeless tips and endearing ladies.
It's hard not to love a video comprised entirely of women who remind us of our sweet grandmas. Allure does a fantastic job here of showing their viewers how sassy, smart and wise these centenarian fashionistas are. From jewelry, to hair tips, these ladies have seen and done it all, and they're not shy about sharing what they know.
When in doubt, find creative ways to do your hair.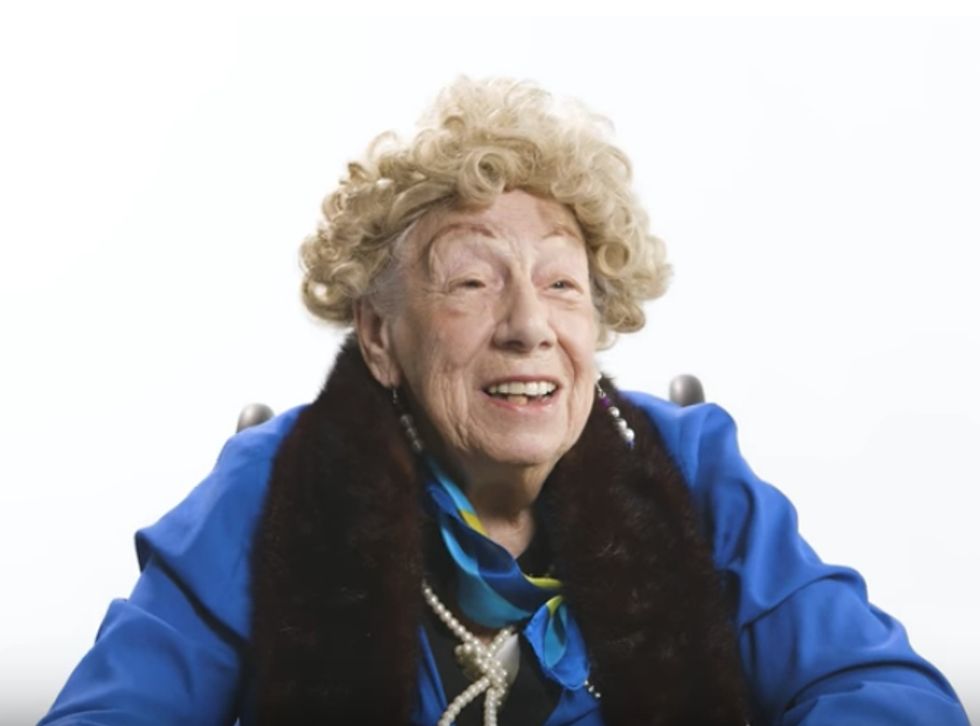 via: YouTube
Frances Friedman is 103 and still loving life. A gorgeous lady with an infectious smile, she grins for the camera and lets everyone know that she loves a "tailored" look and has no reservations about getting inventive with her hair. What does that entail? Why, tucking her locks up underneath her wig with a chopstick, of course. You go, Frances.
It's ok to go with what works. Especially if that means tossing nylon that won't cooperate.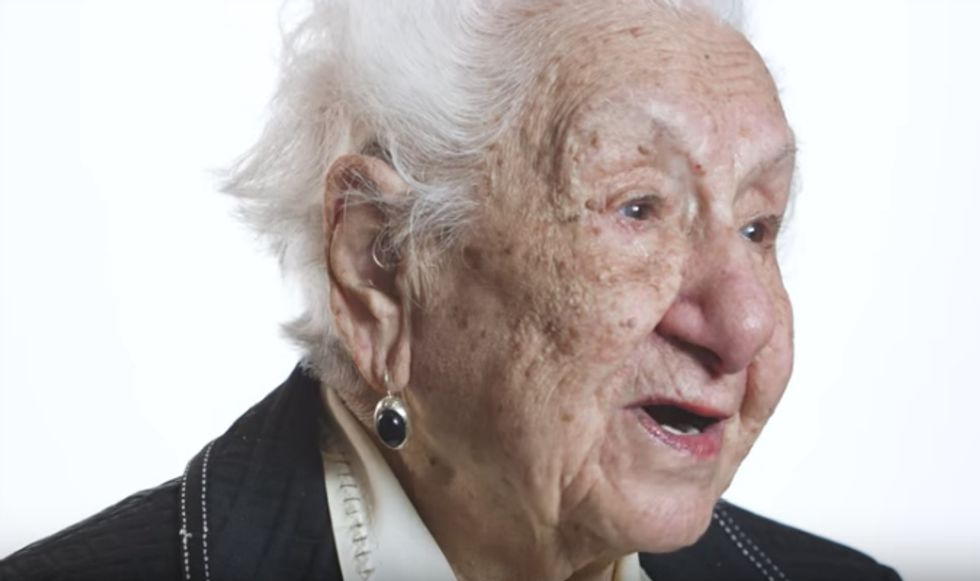 via: YouTube
Another sweet lady in a smart-looking jacket lays some wisdom down when it comes to pants. (At 107, this fashionista's got some serious fashion experience under her belt.) She says she'd always relied on hose, that is, until the day she realized pulling on a pair of slacks is oh so comfortable and convenient. We know some people still swear by their L'Eggs, but no one blames the lady who puts pantyhose runs behind her and grabs a pair of yoga pants instead. Comfort. It's important.
General hygiene is the best way to start any beauty routine.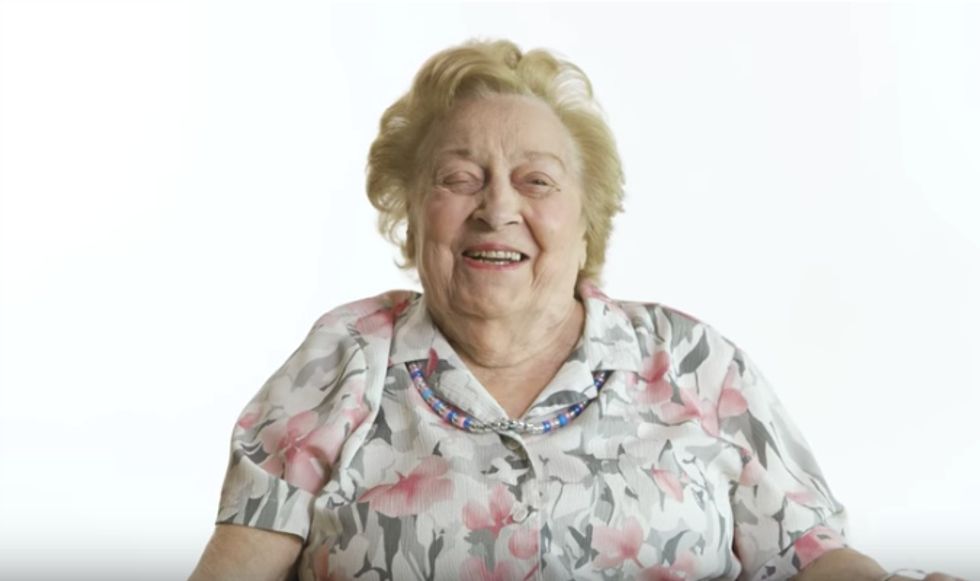 via: YouTube
Clothes, jewelry and makeup are all essential parts of defining our styles, but a great look starts with a good scrub. Several of the beautiful centenarians reminded viewers that washing, brushing, clipping, and other self-care routines are a good base for a polished look. One wise lady's beauty must-have? She reaches for the cold cream.
If you want to find your happy place, throw on a few accessories.
You do you, and everything should work out. Style-wise, that is.
The lovely ladies of the Allure video drop a ton of useful beauty tips, but our girl Frances sums up the most important aspect of building a personal beauty style. "I dress for myself because I never know where I'm going to land, or where I'm going to sing, or what I'm going to do." Well stated, Frances. We agree.