Who says cats aren't refined? Not Wilbur, the rescue cat who surprised his new owners by revealing an awesome little quirk.
When Sara Nozaki and Grant Olsen adopted Wilbur, he seemed like an ordinary stray cat, but they soon noticed something a little bit peculiar...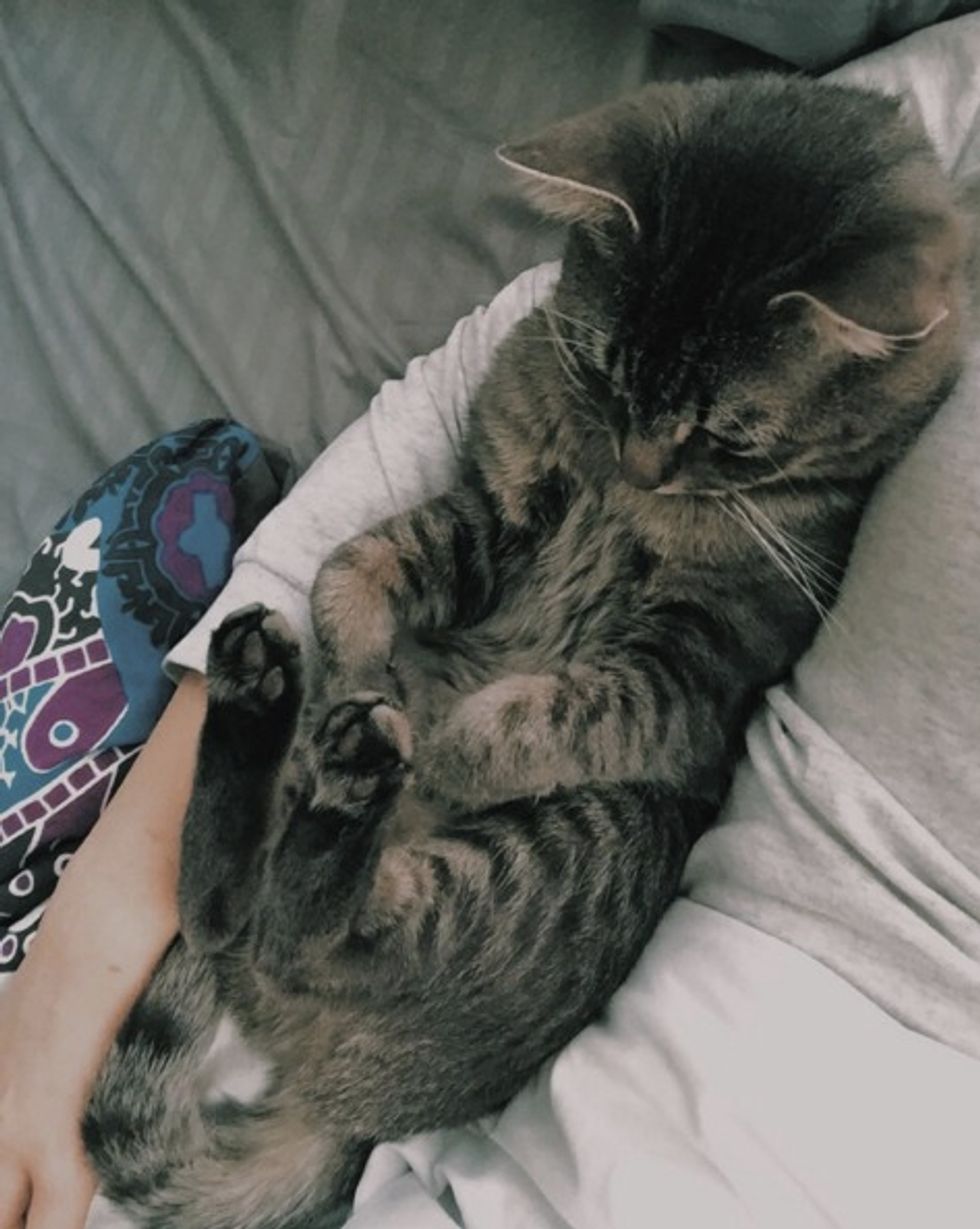 via: Instagram
The way he sits! With his furry hind legs tucked in front of him, it's just like a little human.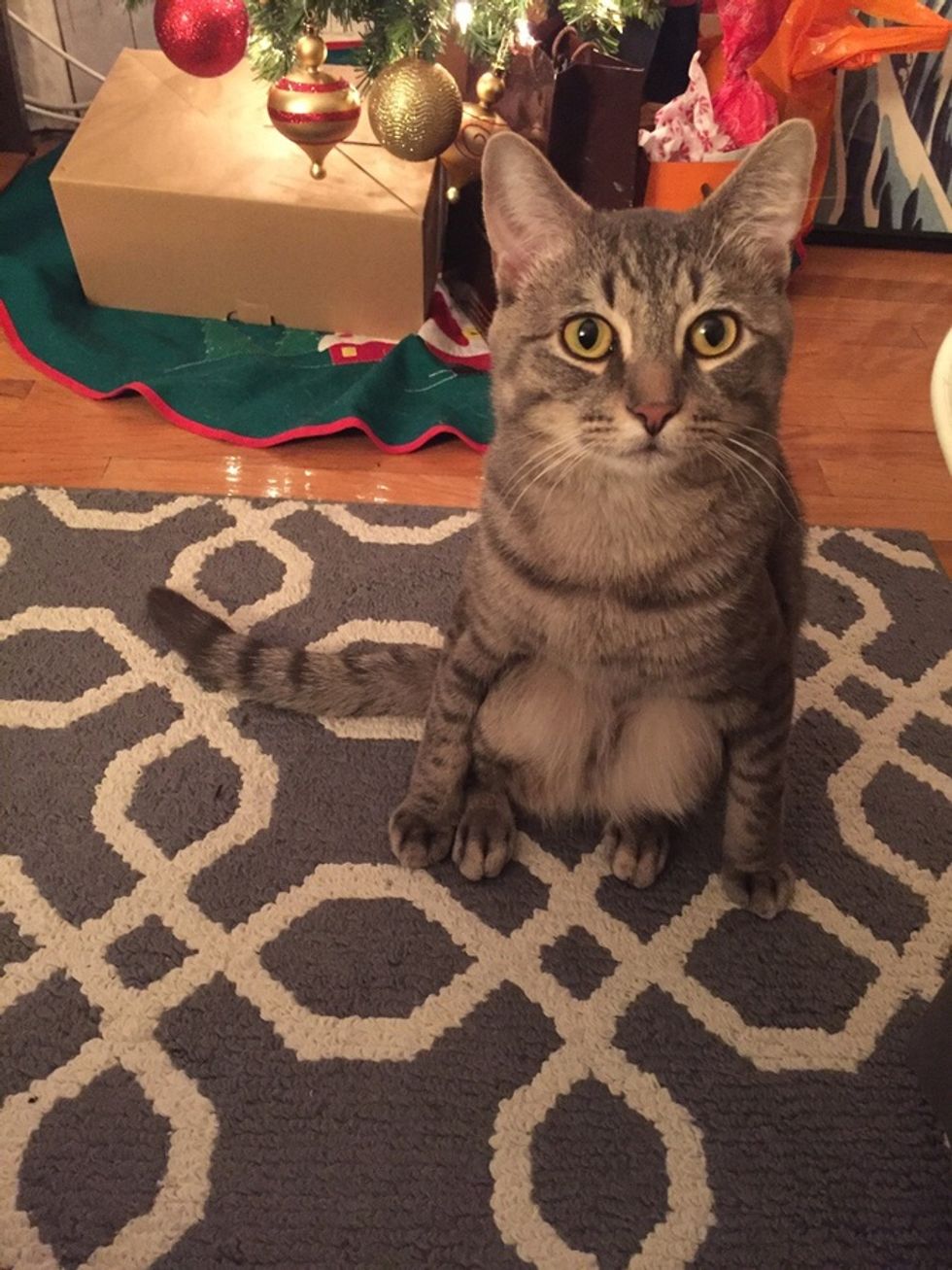 via: Imgur
"Wilbur actually doesn't sit like that all the time, but he does sometimes," Nozaki said. "His torso is either too long or his legs are too short, so he sits in odd positions."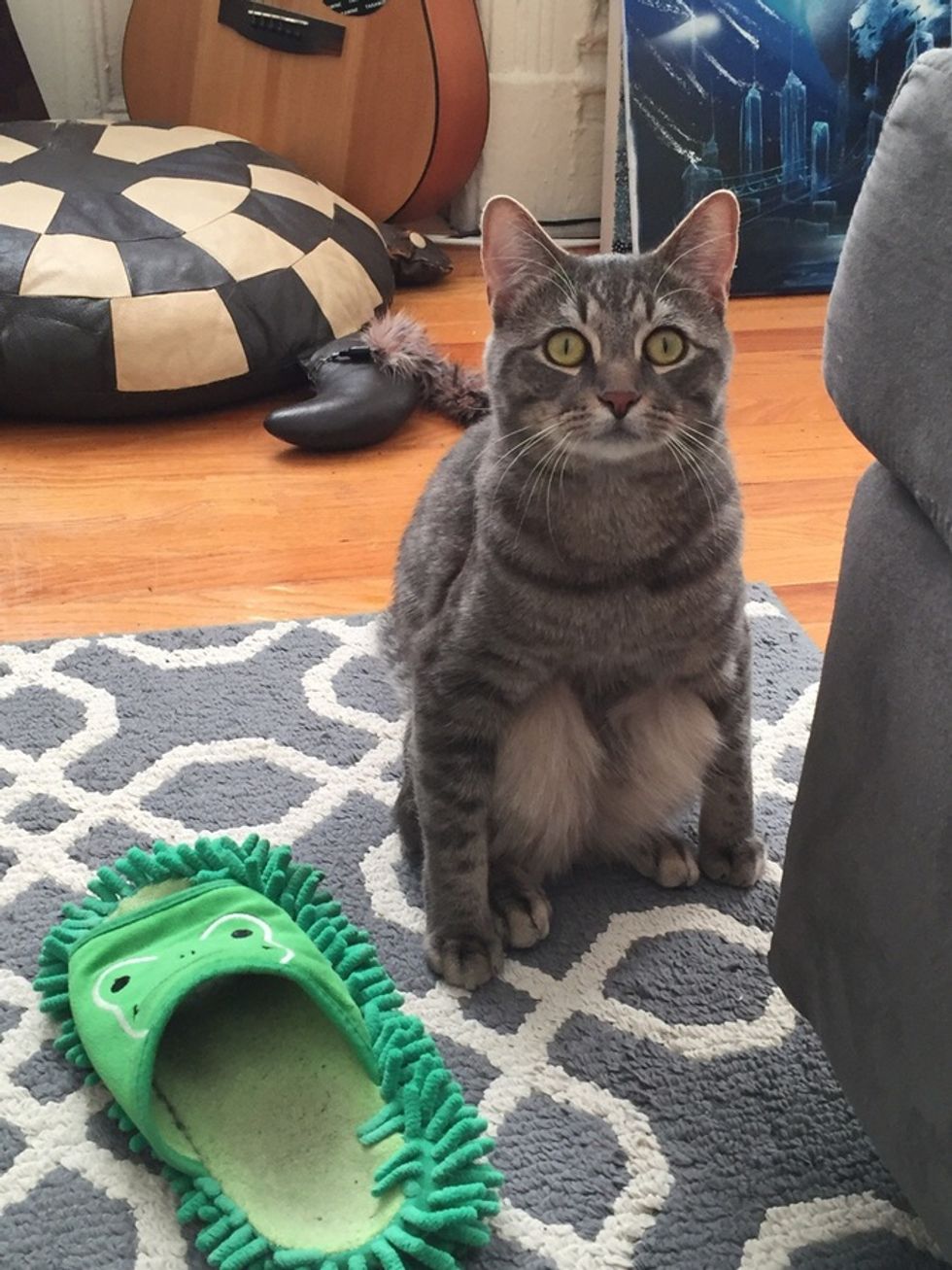 via: Imgur
The first time they noticed his silly squat, they snapped a picture and posted it to Facebook.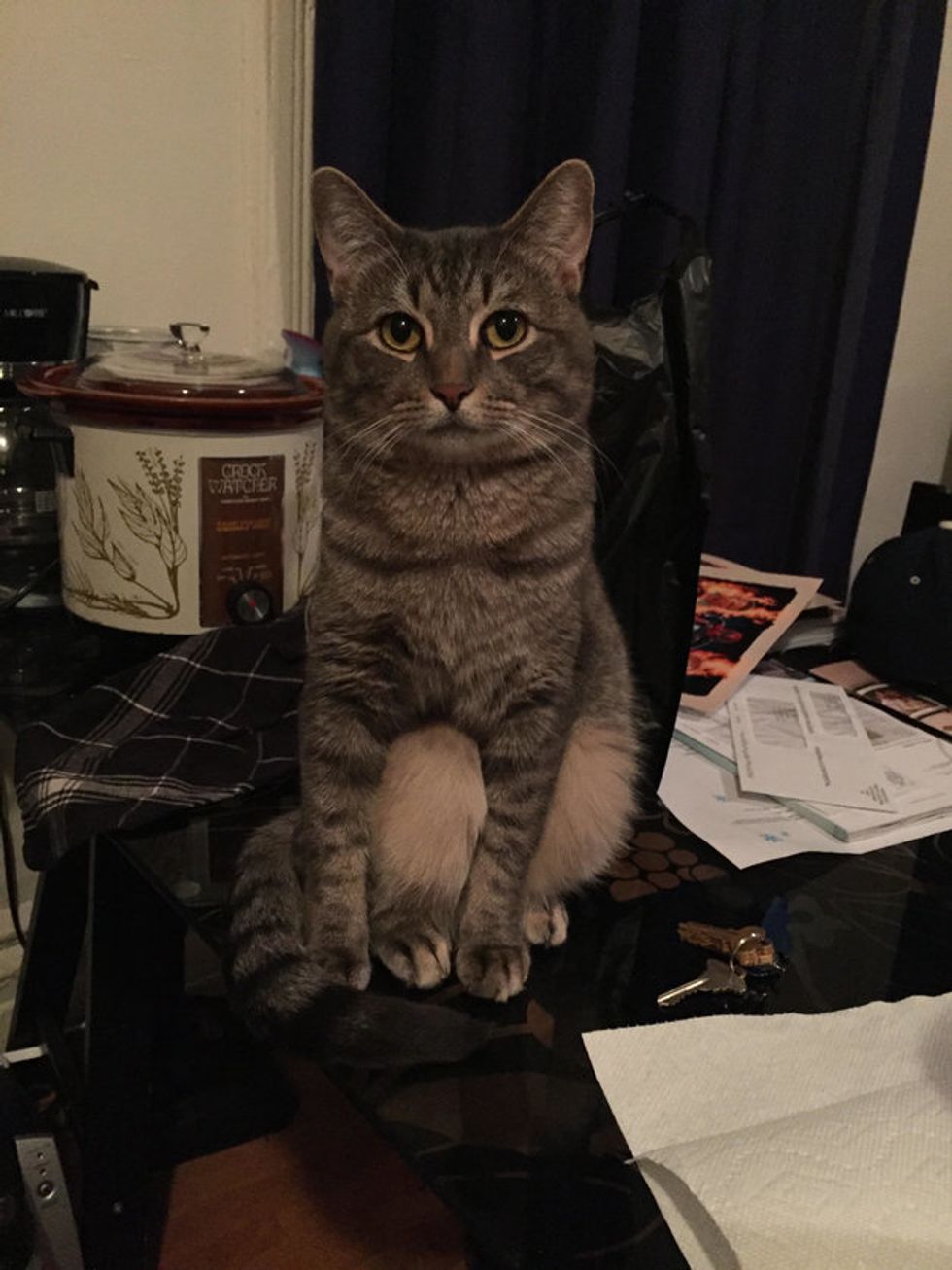 via: Instagram
It was so well-received that they did it again and again, adding a picture to the content sharing and social media site, 9gag.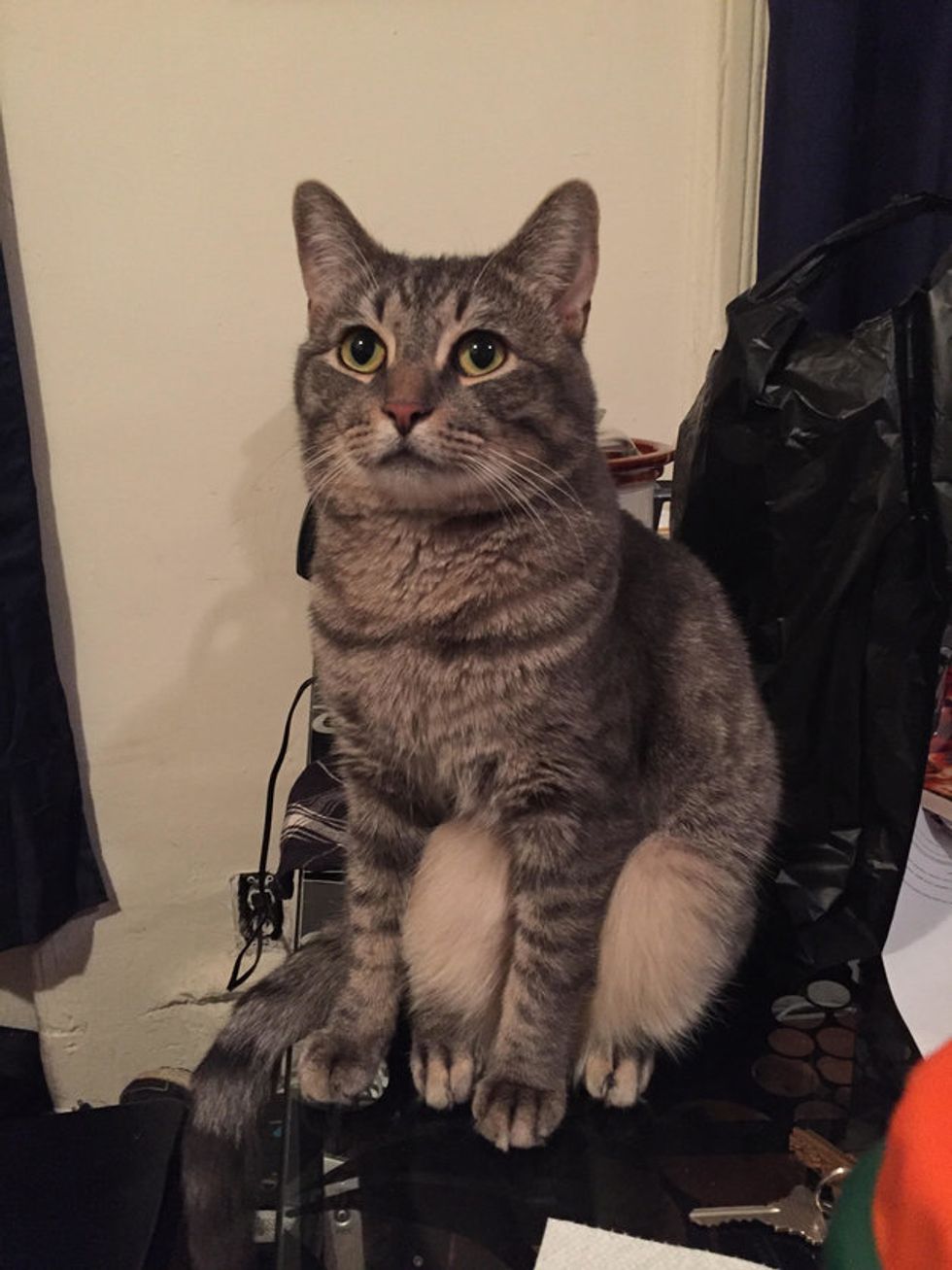 via: Instagram
When the picture made its way onto 9gag's Instagram page, it received over 700,000 likes and launched Wilbur into a viral sensation.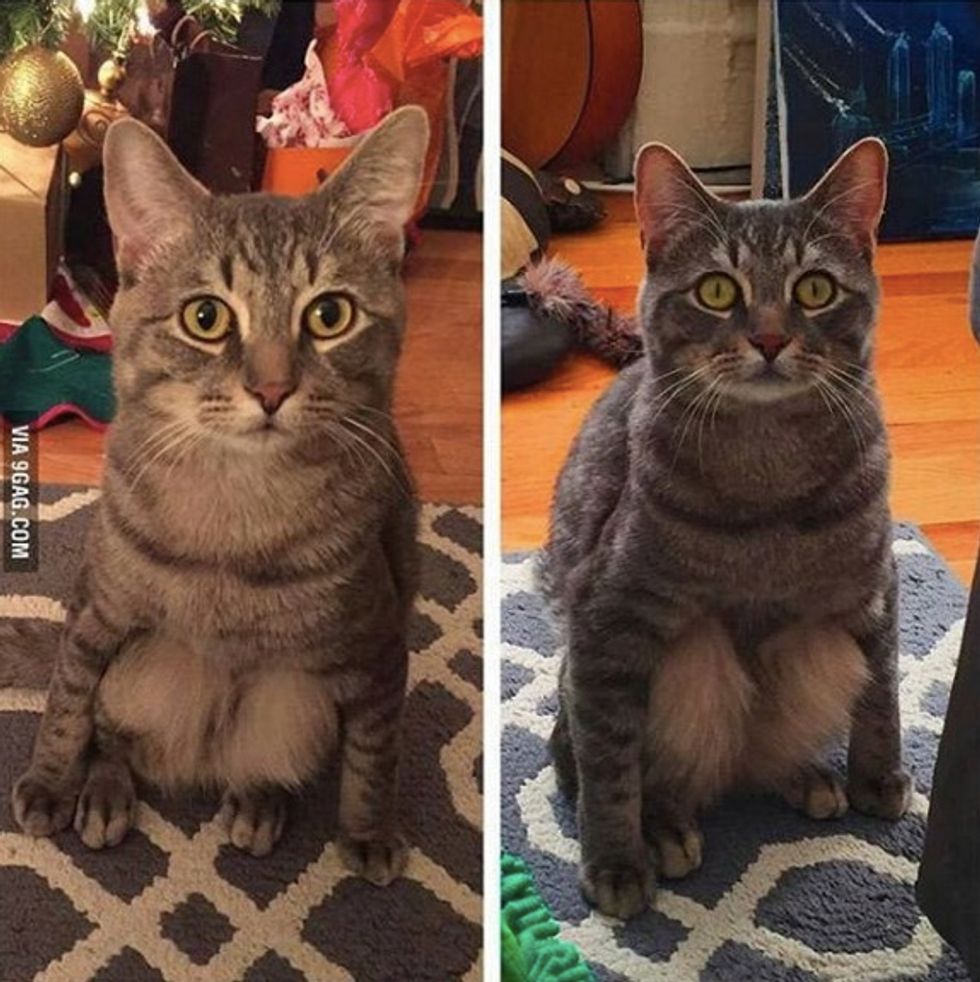 via: Instagram
His life before viral fame was a little less glamorous, as the goofy tabby was discovered in the backyard of Emma Roth, a 24-year-old Barnard College grad who runs Bradford TNR, an independent organization that betters the lives of cats living on the streets of New York City.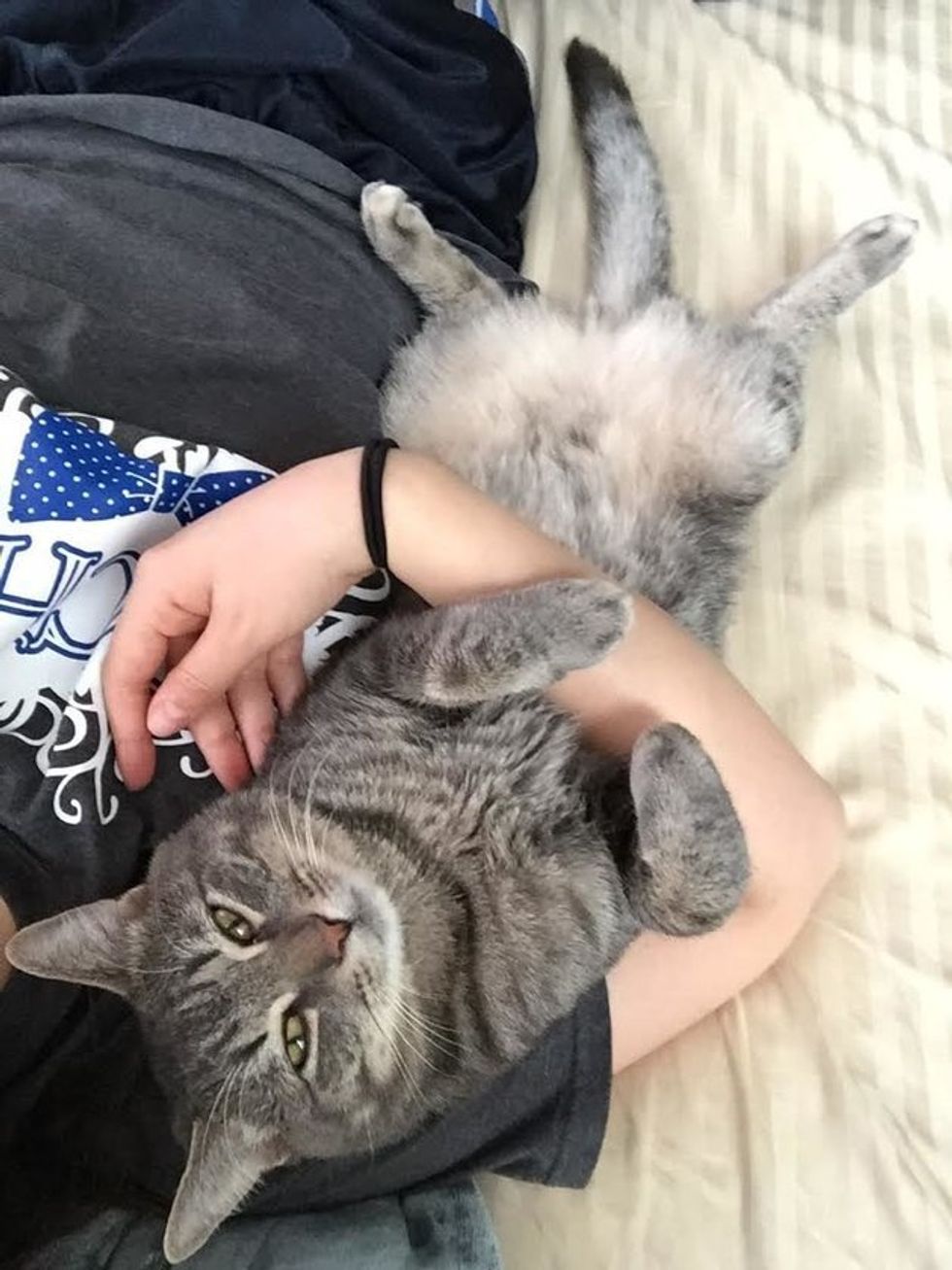 She took him to the vet, and after a few days of recovery at her home, she put the word out to see if anyone was looking for him.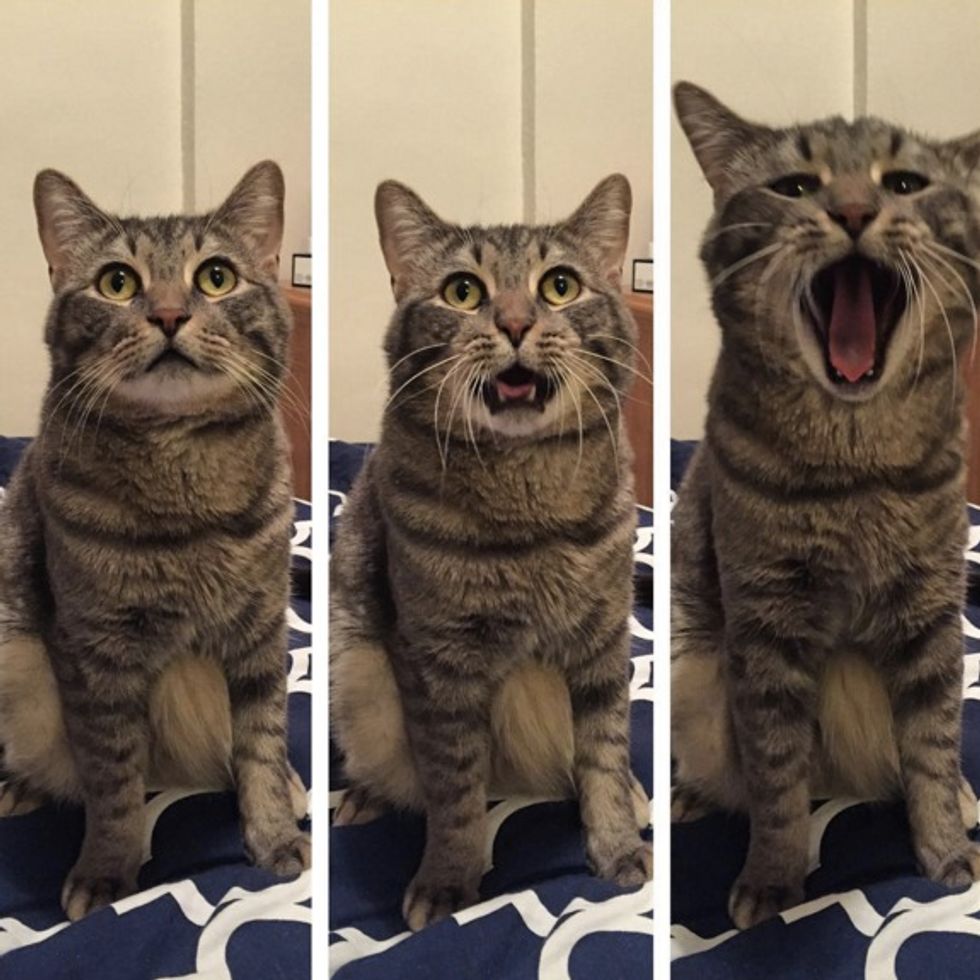 via: Instagram
That's where Nozaki's boyfriend, Grant, first saw Wilbur's picture, and contacted Roth to let her know that if they didn't find the owner, they would love to take him.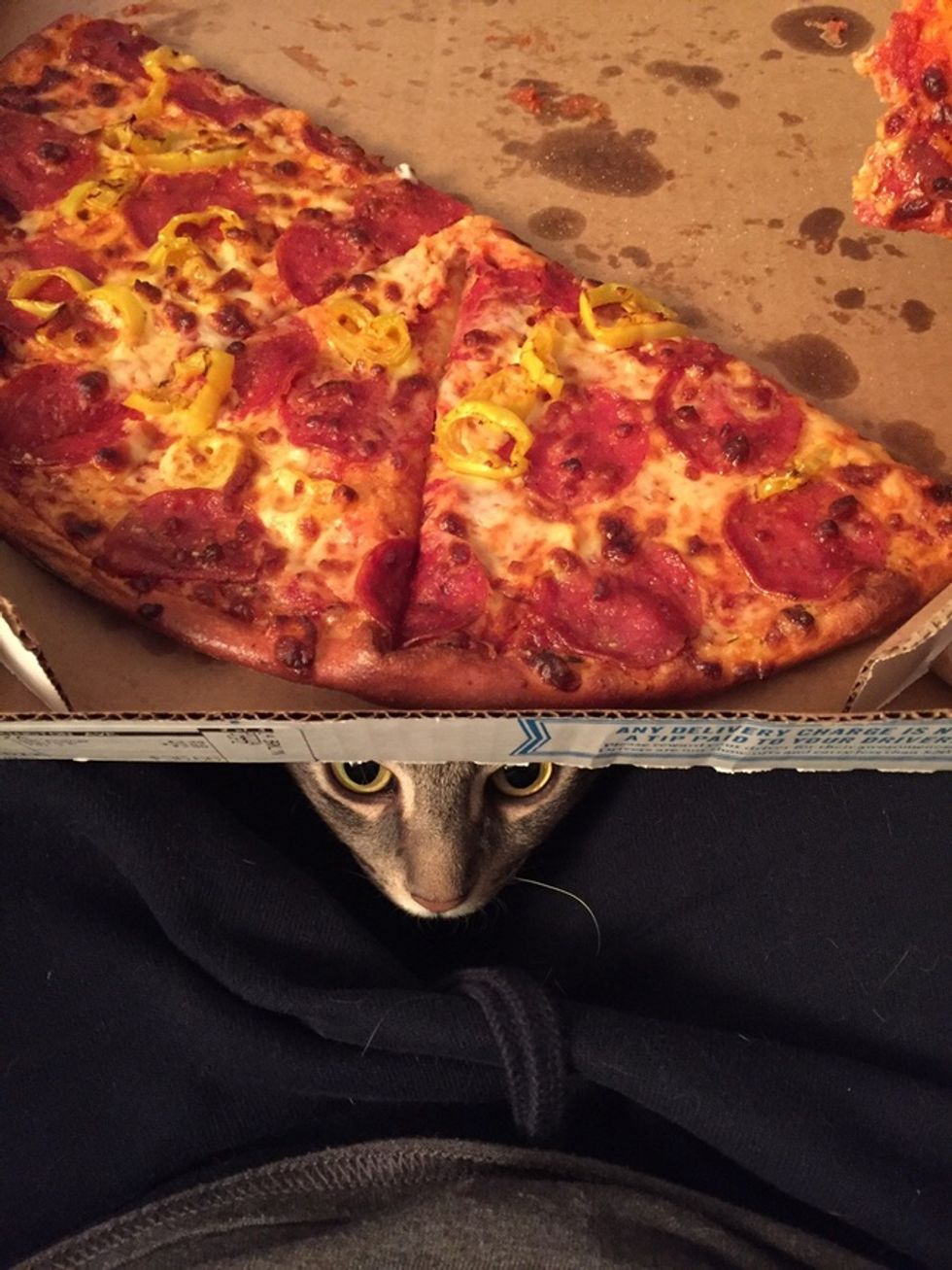 "Grant and I have always wanted a cat," Nozaki said. "One day, we found a little mouse scurrying about our apartment. That's when Grant put his foot down and said, 'Babe, we're getting a cat!'"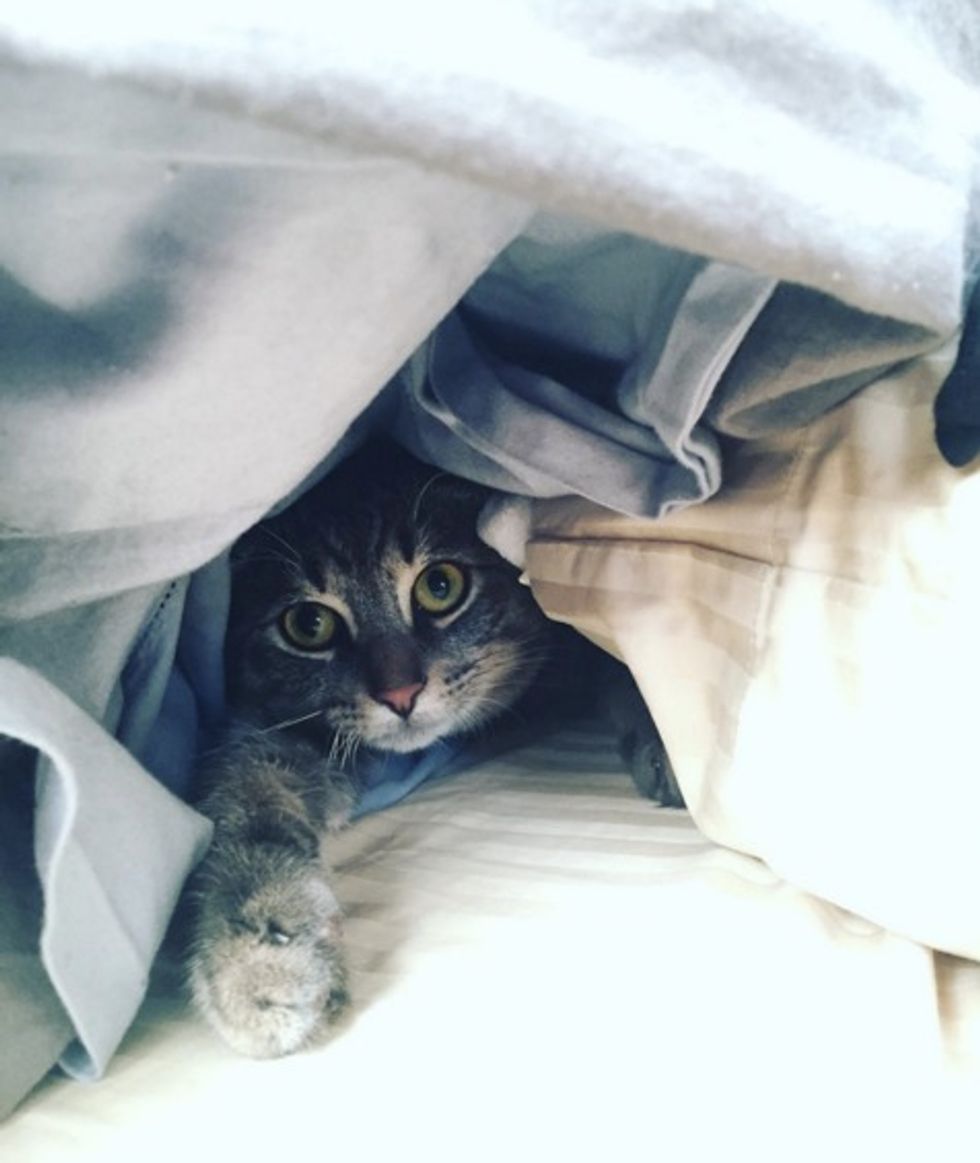 After a trip to the vet, where Wilbur was neutered, vaccinated and received a check up, the couple brought him home.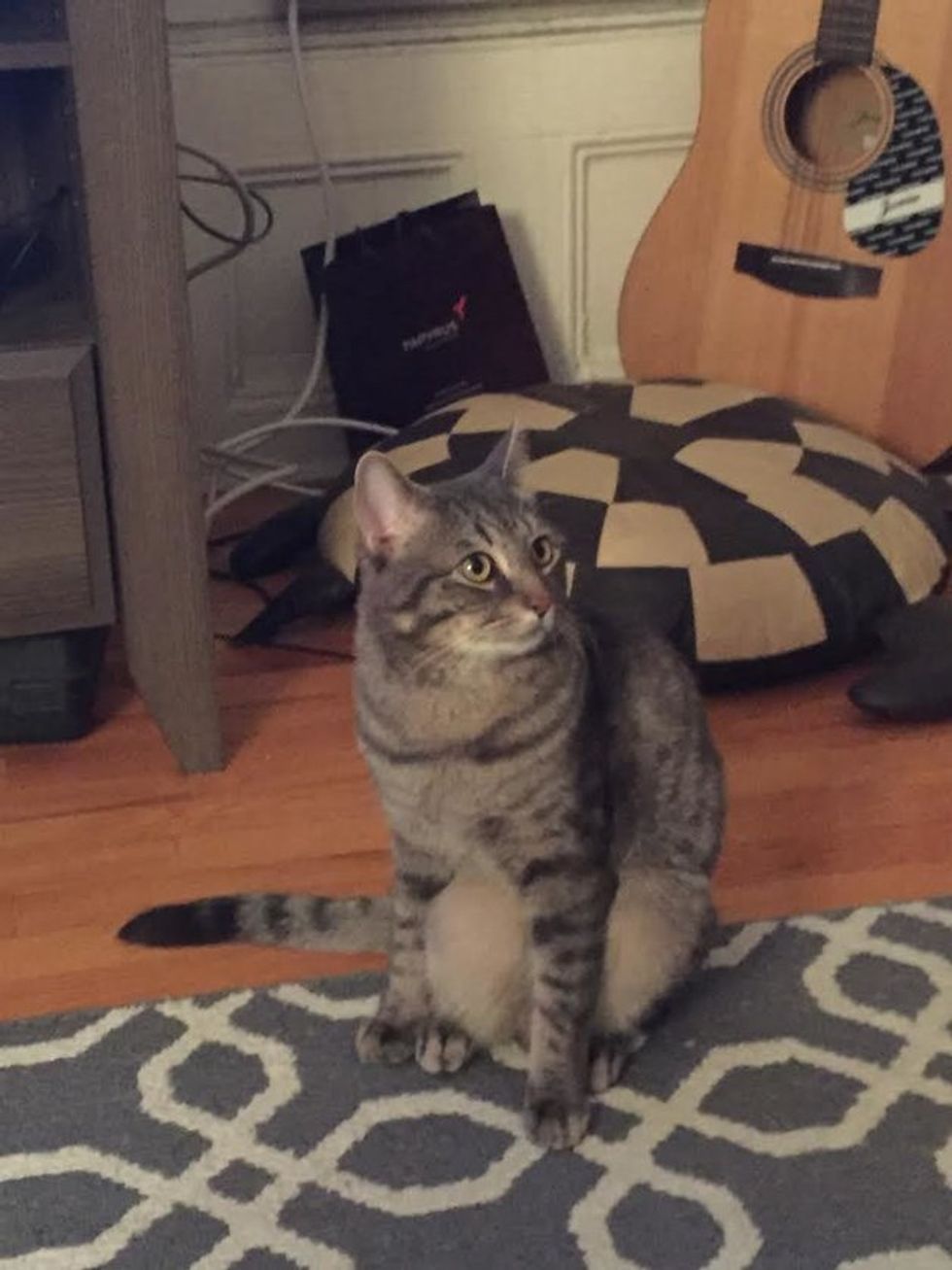 Needless to say, we think he likes it there!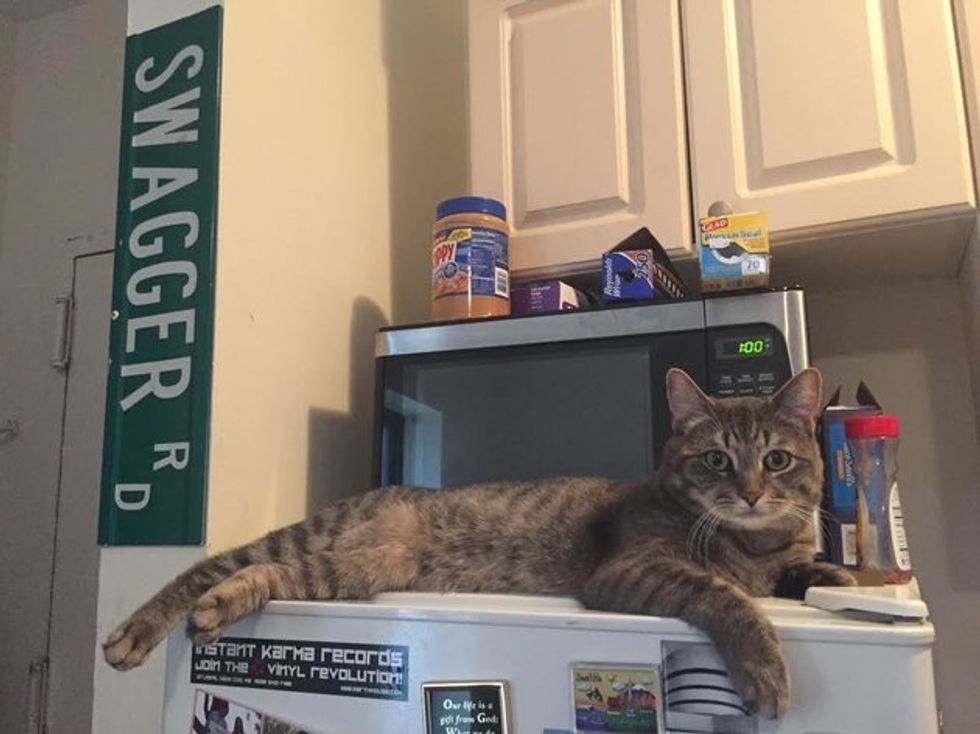 via: Instagram