A homeless man has lost his world after heartless thieves stole his beloved dog. Now, he is desperately pleading for help...
A homeless man has been left heartbroken this week.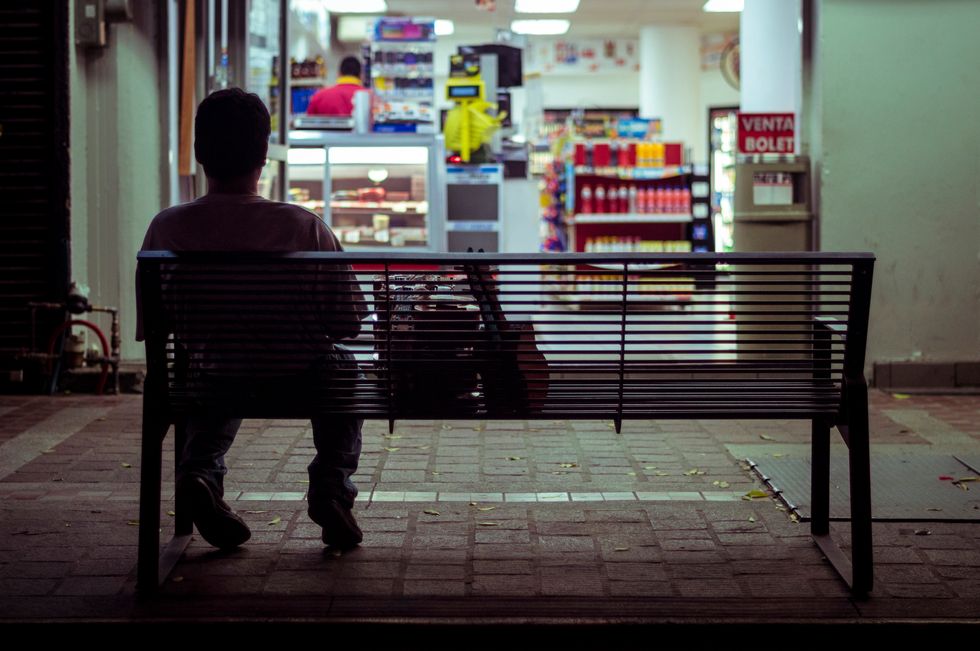 via: Getty Images
In one of the most awful acts of cruelty, Nathan has had his little dog Shaggy stolen from him.
He's putting everything on the line...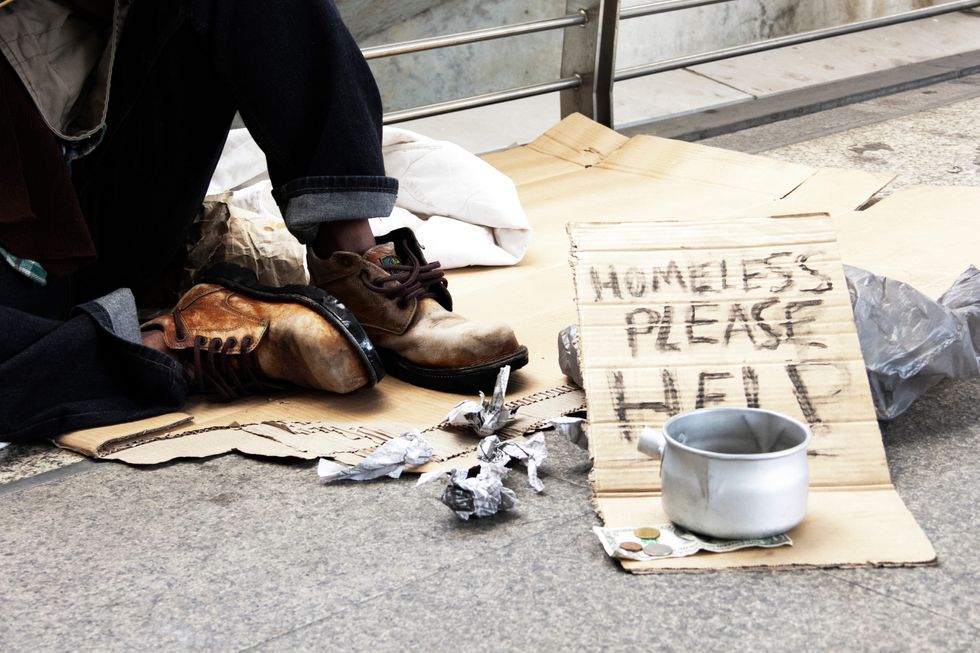 via: Getty Images
And is willing to give up everything he has to his name to get his beloved dog back.

The story of how he rescued his pooch is utterly heartwarming, and it's unbelievable that any person would take him away.
Homelessness has been on the rise for over a decade.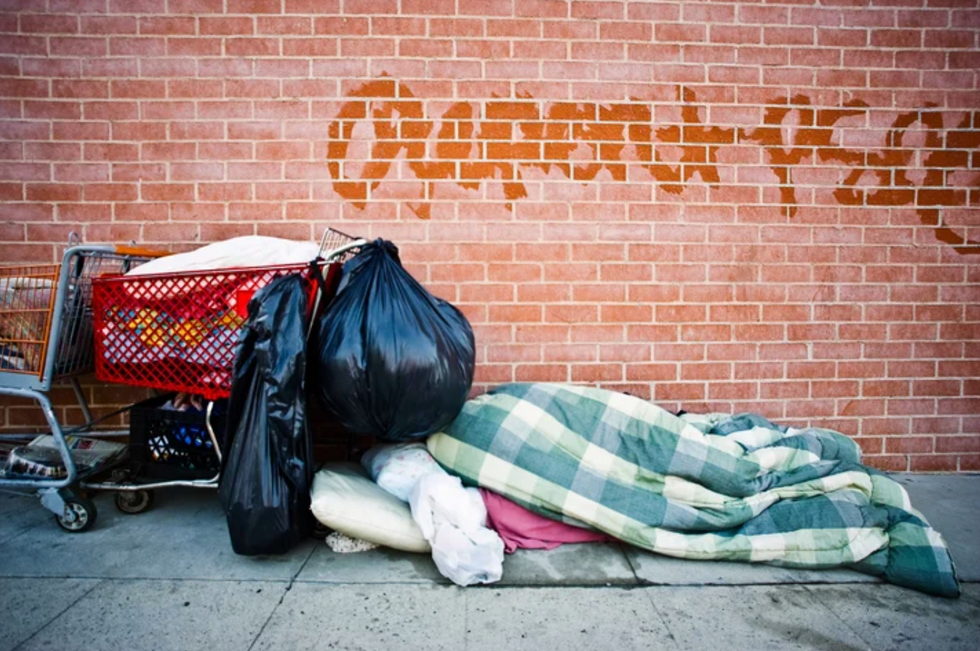 via: Getty Images
It seems as if more and more people are ending up on the streets. With the current economic climate making it harder for people to keep up with their rent, the issue is getting out of hand.
Statistics have shown that this is more than just a national crisis.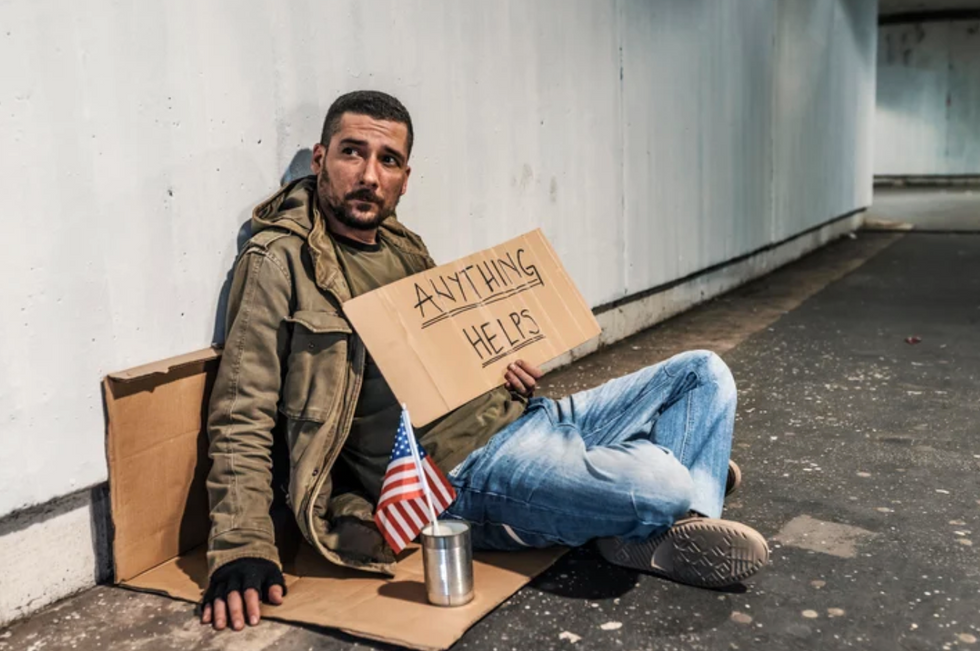 via: Getty Images
According to the U.S. Department of Housing and Urban Development's Annual Homeless Assessment Report, in 2018, on a given night, there were over 553,000 homeless people in the United States. And that was only on that one night.

Countries around the globe are divided on how to deal with the issue effectively, with national reports showing that over 2% of the world's population is homeless. If that had to be converted into a solid figure, it would range between 150-160 million people.
However, these reports also disclose that twenty percent of the world's population lacks adequate housing.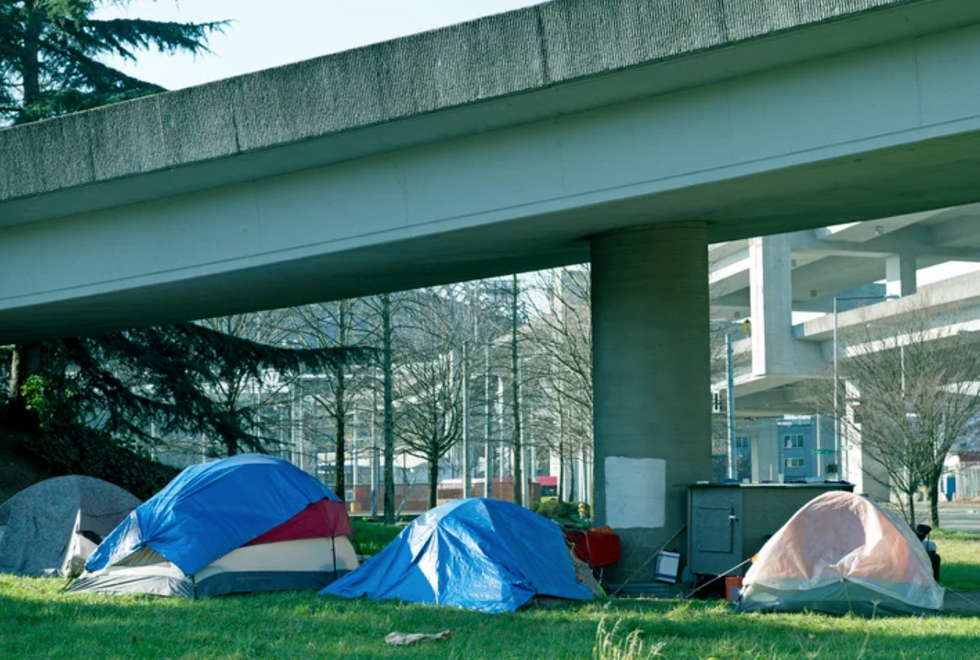 via: Getty Images
That equates to almost 1.6 billion people.
With these statistics in mind, it's easier to understand that some people may not be as fortunate as us.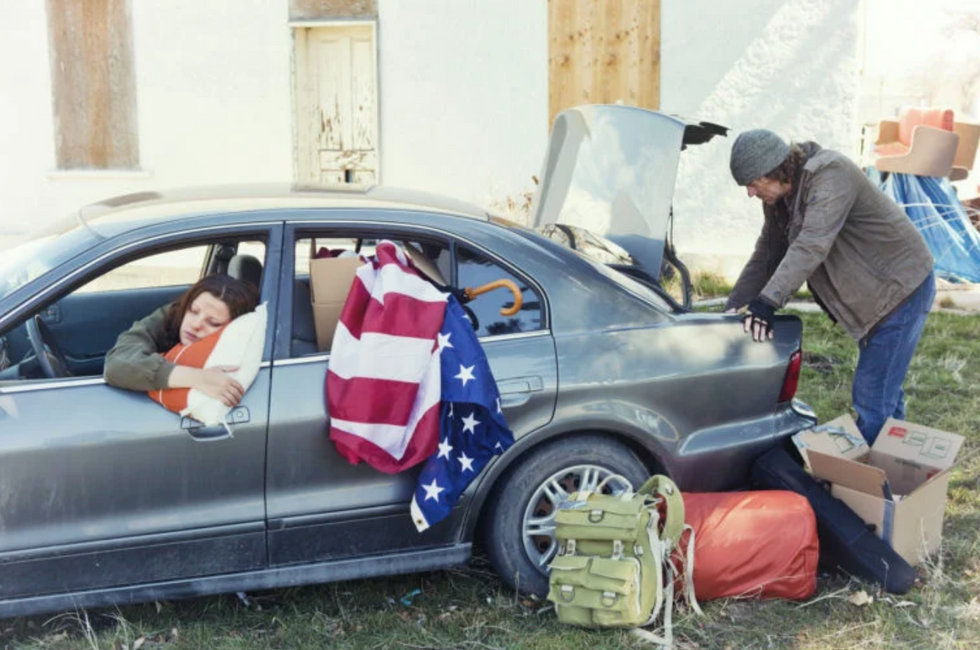 via: Getty Images
And it's easy to brand them as lazy or idle, but when the current job sector is already overflowing with candidates, it becomes a more difficult task trying to get on the ladder.

It's a harsh reality that those on the streets face violence and attacks from passers-by, and sadly, over in Sydney, a homeless man named Nathan has been the victim of theft this week.
On August 30, the heartless thieves stole his little dog, Shaggy.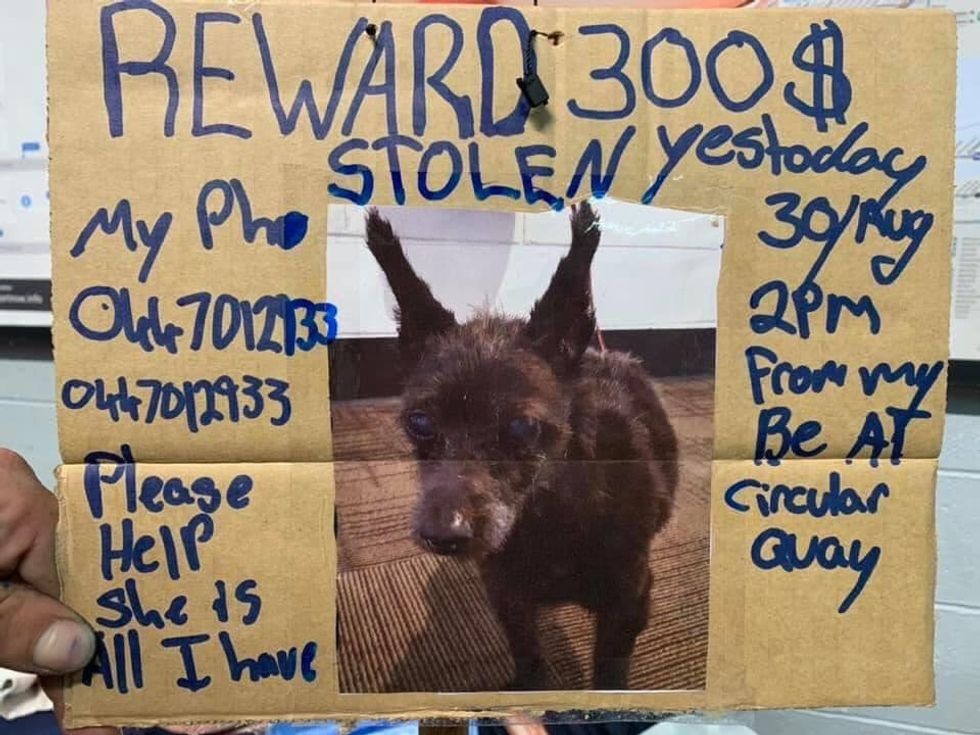 via: Facebook
Nathan had used a toilet for 2 minutes and when he returned Shaggy was gone.
He ran around desperately pleading for help.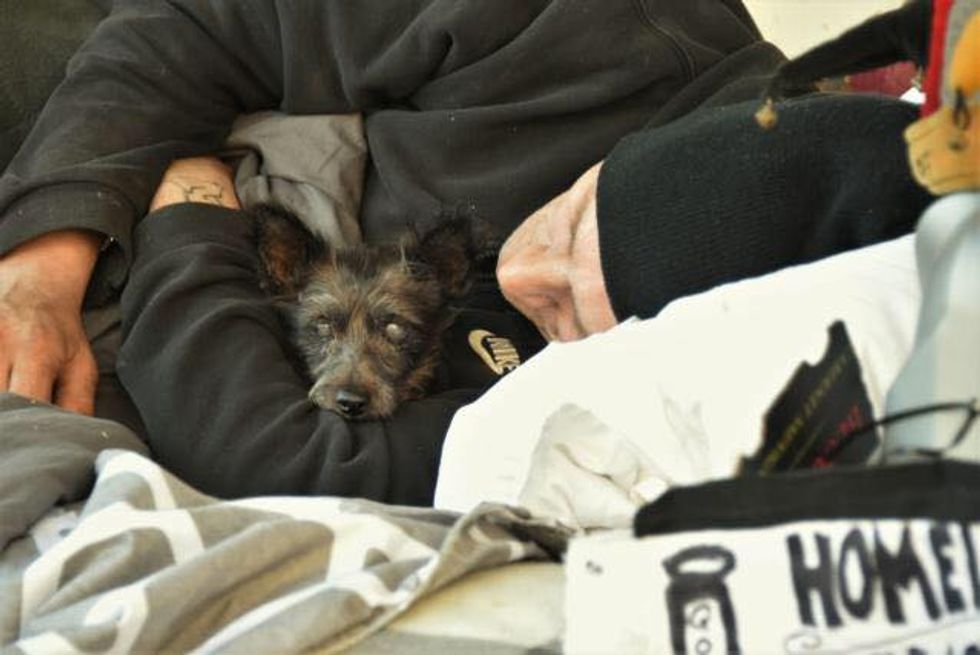 via: Facebook
But, he claims he was ignored by everyone, including a police officer.

"All I could do was sit on my bed and cry," he told Arthur & Co. Pet Concierge. Now he is offering a $300 reward for the return of his best friend, who he says saved his life.
Nathan said he made a promise to Shaggy to look after her until the day she died.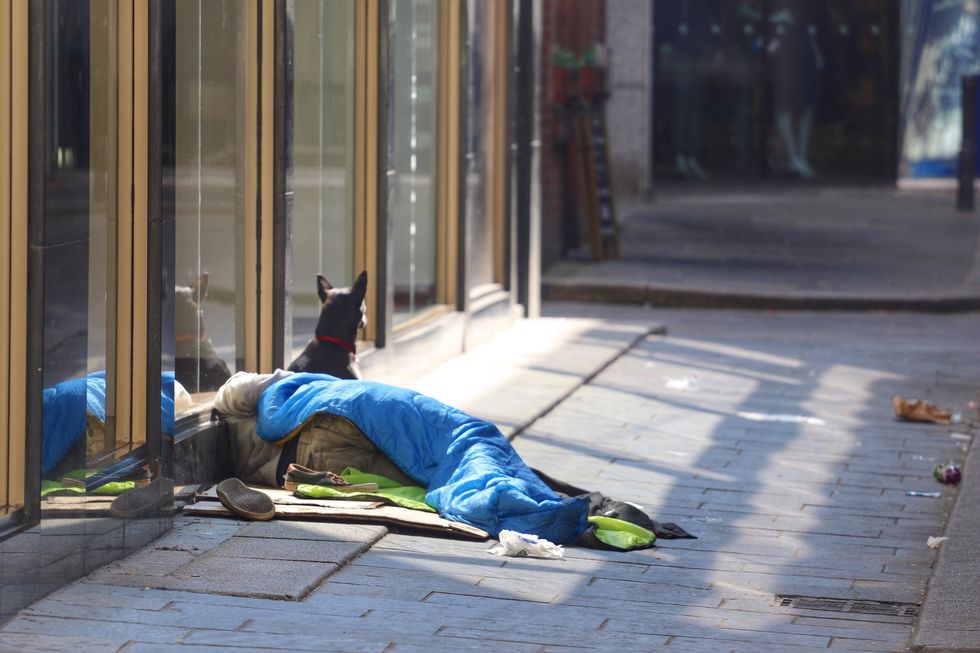 via: Getty Images
And would often go without in order to provide for her - ensuring she had top quality food.
Nathan first found Shaggy abandoned in a trash can.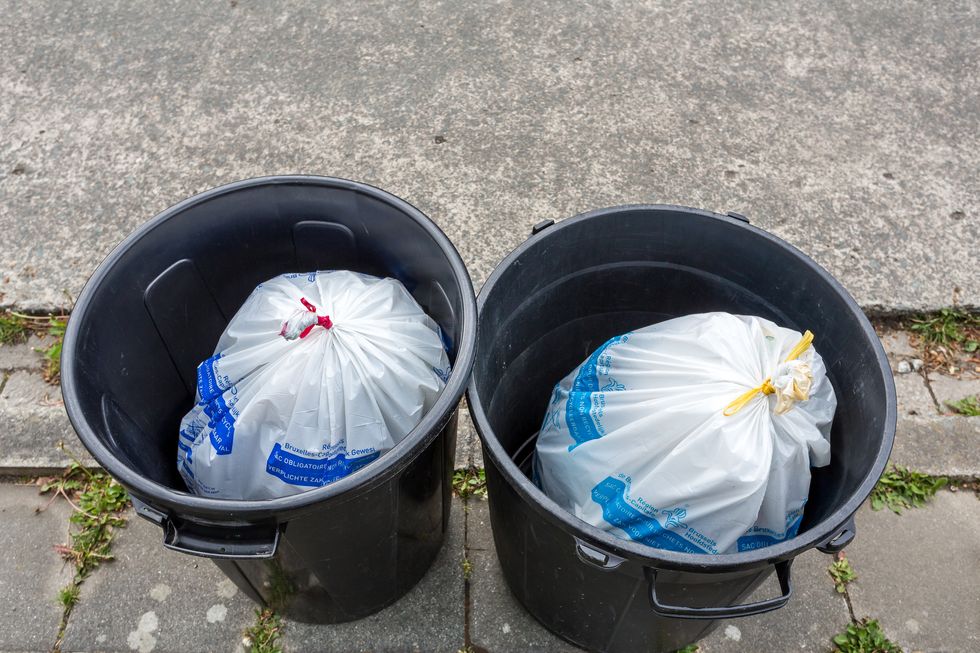 via: Getty Images
After discovering the pooch, Nathan then took her to a vet where he was told she had been badly abused.

Nevertheless, he was determined to save her and would set aside his own needs for Shaggy- hand-feeding her quality food while she slowly recovered. "I'm very picky about what she eats. I saved her but really she saved me," he said.
Ever since then, the pair have been inseparable...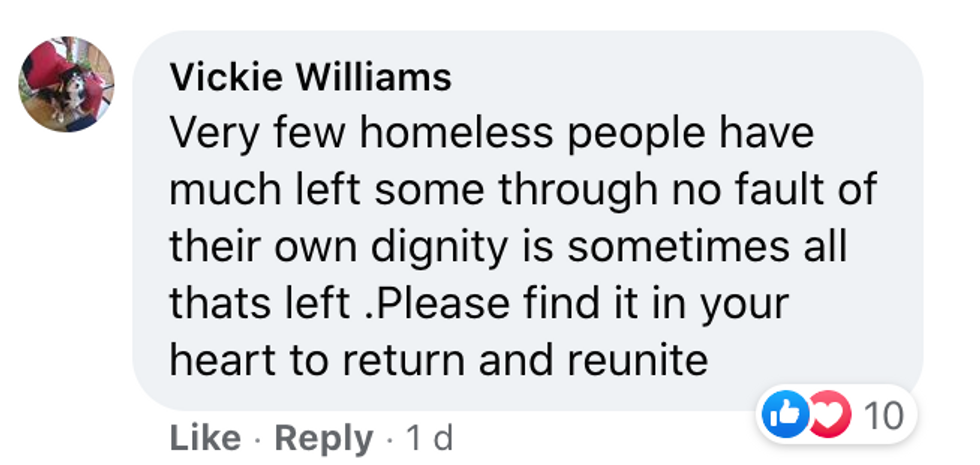 via: Facebook
Wherever Nathan goes, Shaggy goes too.
Since she was stolen, Facebook posts have been set up to help him find Shaggy.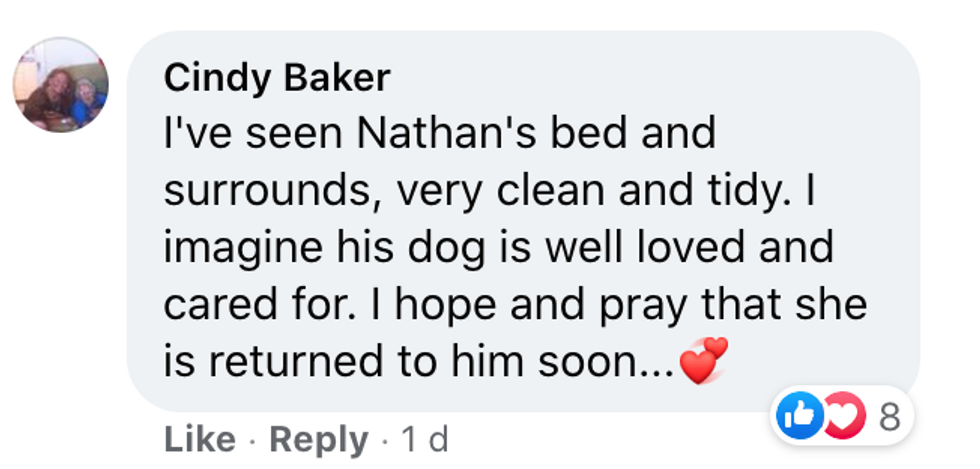 via: Facebook
And, since Nathan's story went viral, the pages have been inundated with messages of support.

"I pray these two are together again so soon," wrote one user. "I hope she is given back to him ASAP, they need each other," another added.
Shaggy is all Nathan has.
Several people on Facebook are buckling together to help find the pooch, with some offering to increase the reward money.
Nathan is still sat on his bed praying his beloved pooch will return to him.
via: Facebook
Anyone with information on Shaggy's whereabouts are encouraged to contact Arthur & Co. Pet Concierge.