Since his passing, Leonard Cohen's "Hallelujah" has been covered by various people in tribute to the late singer because it's an absolutely beautiful song.
And when you pair the song's touching lyrics with the voice of 10-year-old Kaylee Rodgers from Donaghadee, Northern Ireland, you basically have holiday magic.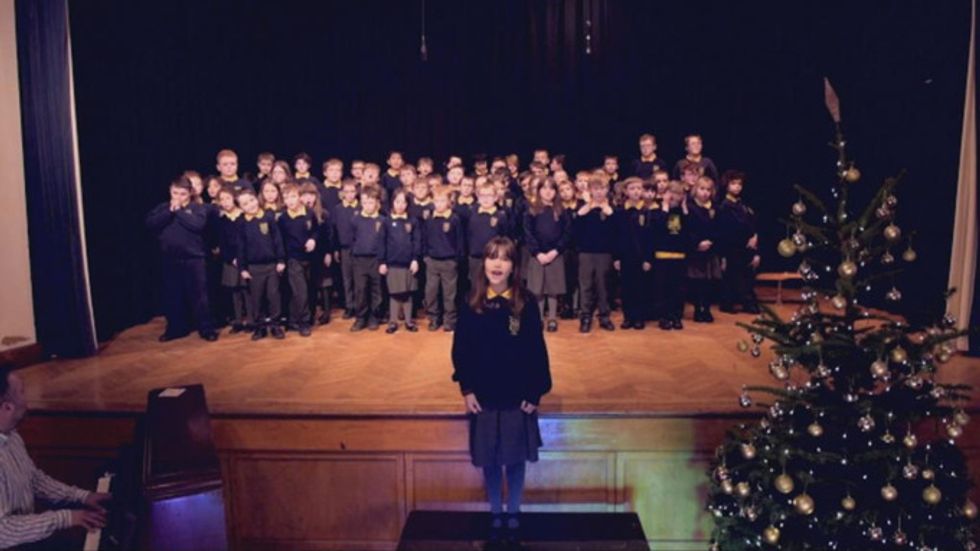 via: Facebook
Kaylee suffers from Autism and ADHD, and took up singing to build her confidence. Her school principal, Colin Millar, said that her talent has grown immensely over the past two years, and the change in not only her voice, but also her demeanor, is apparent. "For a child who came in P4 and wouldn't really talk, wouldn't really read out in class, to stand and perform in front of an audience is amazing," he
said
. "It takes a lot of effort on Kaylee's part."
And as you'll hear, it's totally worth the effort.
The video has been shared thousands of times, with people praising her angelic voice.




Hallelujah, indeed.