Keeping kids busy is a top priority for most parents. Activities like sports and dance are a great way to steer younger people away from trouble, while also fostering a sense of teamwork and building character.
These activities also teach kids another important life skill: how to act graciously in the face of disappointment.
No one knows this better than a 16-year-old female golfer who recently got to play on a boy's golf team, but didn't get to take home the trophy — despite having the best score.
The minute kids pop into the scene, it's time to haul out the distractions.
Luckily, there are tons of options for kiddos on the go.
If art and dance aren't on the menu, sports are an amazing option for many energetic kids.
Not to mention, sports teach an array of valuable lessons.
On a bittersweet note, participating in a sport is the best way to learn about losing gracefully.
No one knows this better than a female golfer who just played her heart out and still didn't win.
via: Twitter
Emily Nash is a student at Lunenburg High school and an amazing golfer to boot. She recently participated in the Central Massachusetts Division 3 boy's golf tournament, and ended up smoking the competition. It was an incredible show of talent. But the kicker? She didn't win the trophy for first place.
The outcome of the tournament floored a lot of people.
Like this Twitter user, many people who watched and heard about the results of the competition were confused as to why Emily didn't receive the first-place trophy. While the superb golfer did outscore the runner-up, it turns out there are some hard and fast rules about who can and can't take home the winner's trophy.
As frustrating as it was for many people, there were rules in place that prohibited Emily's win.
Here's what the MIAA told me about why Emily Nash was ineligible for victory in boys' event she won by 4 on Tuesday: https://t.co/vyj6NfAp3Q

— T.J. Auclair (@T.J. Auclair)1509041022.0
This statement was issued by the MIAA about the confusion over why Emily couldn't receive the trophy. As it turns out, girls are free to participate in the boy's team event in the fall, but they can't qualify for the individual event. So the high schooler's score contributed to the overall team score, but she was out of luck when it came to being able to compete as an individual. For that, she'd have to wait for the girl's tournament in the spring.
It was unprecedented, so, naturally, there was disappointment to go around.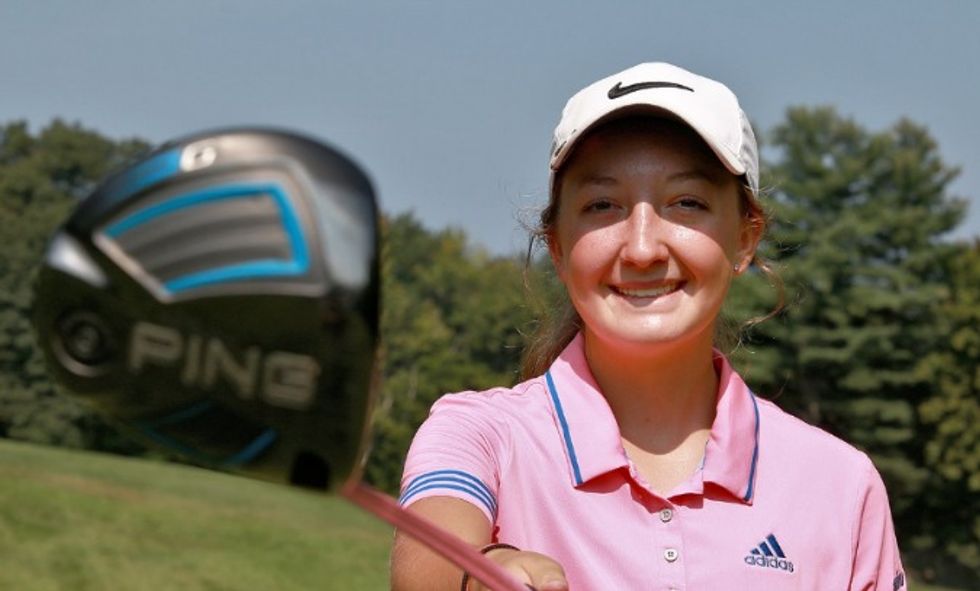 via: Twitter
The tournament director states that he made Emily aware of the rules before she started the competition, but the golfer herself said she didn't entirely know she'd miss out on the award.  She told WCVB," I wasn't aware that if I won I wouldn't get the title or the trophy." Definitely a bummer for such a talented lady.
This supremely talented golfer showed that she's not only a winner but also a class act.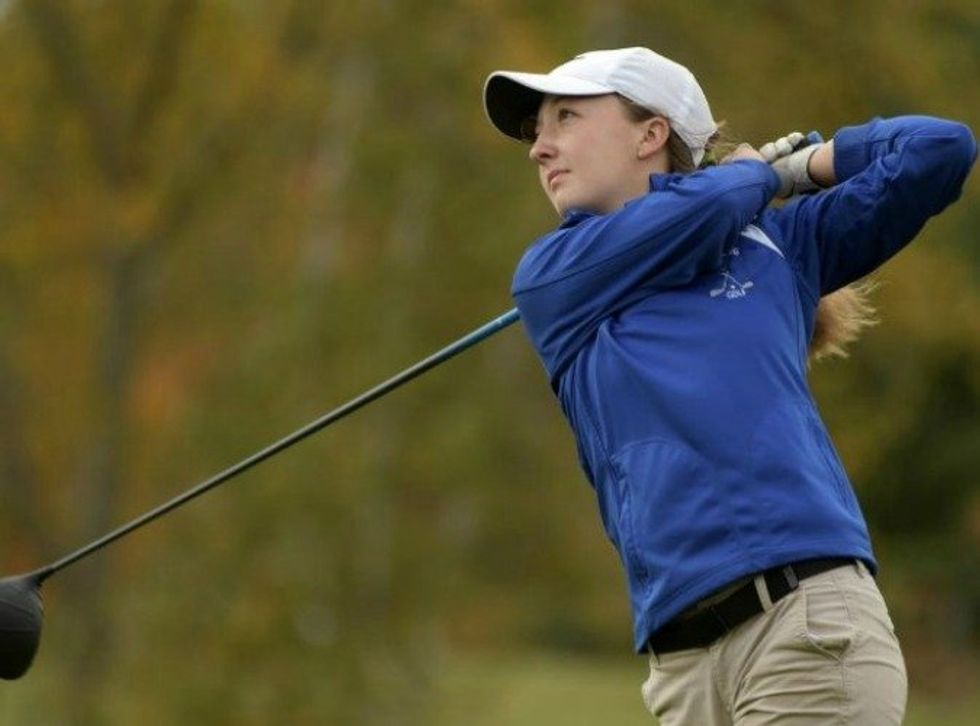 via: Twitter
If you expected her to trash the tournament organizers or golf association, you'd be wrong. Of the ordeal, she commented in the most classy way possible. That level of decorum in such a young player is truly stunning. "I was definitely disappointed, but I understand that there are rules in place. I don't think people expected for this to happen, so they didn't really know how to react to it. None of us are mad at the MIAA or anything like that, but I was definitely a little bit disappointed."
Though Emily is being offered awards, it does beg a few questions.
Lunenburg plans consolation trophy for golfer Emily Nash https://t.co/MuN5qkJcyR https://t.co/3HMRDCkG7T

— Boston Herald (@Boston Herald)1509190834.0
The winner of the tournament ended up offering Emily his trophy because he said she deserved it, but she turned it down. In addition to that, her high school plans on giving her an honorary award as well. But it still remains to be seen whether the rules will be changed in the future. Some golf fans think that, with a skill-based sport like golf, it shouldn't be divided into boy's and girl's competitions. One thing's for sure though, this talented teen is going places and destined for big things. We wish her all the best.