Chase Kennedy has learned the hard way that even if you're proportions are all there, you can in fact be too tall and leggy to be a model.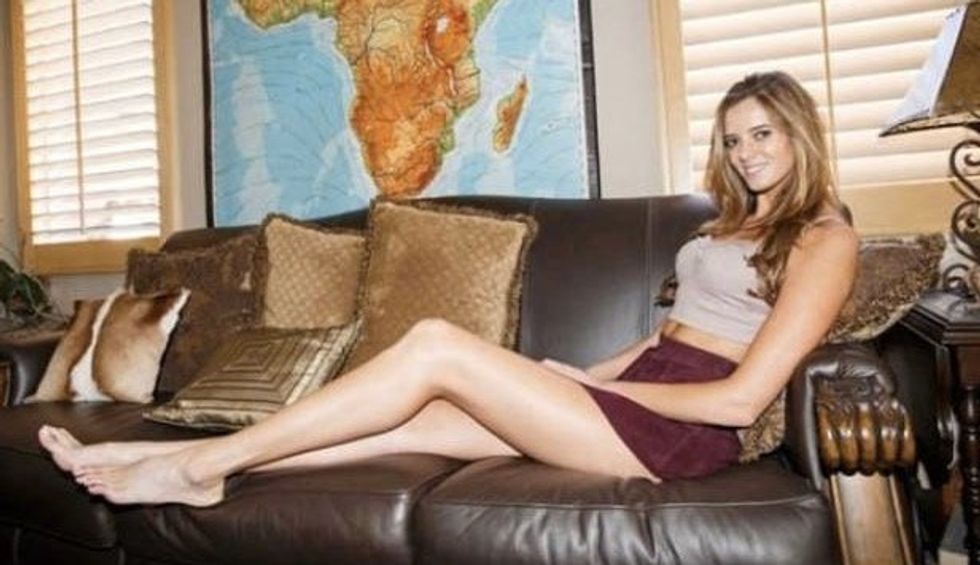 The twenty-two-year-old California college student has struggled with her modeling career despite a claim (that few would deny) that she's the woman with the longest legs in the world.
The official record for "longest legs" is a mere .9 inches longer than her fifty-one-inch stems.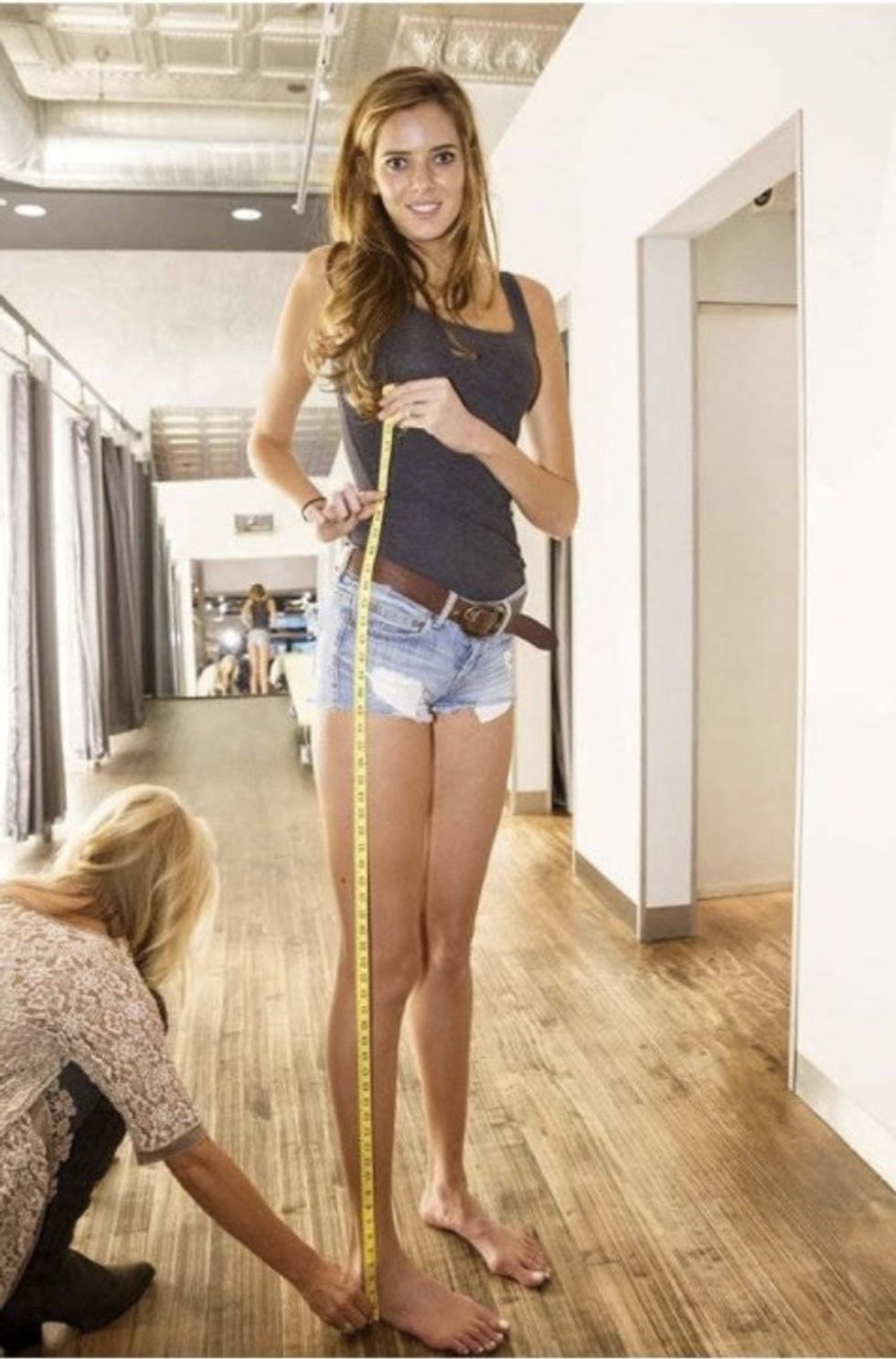 But she claims when she stretches or leans forward, she can beat the record handily. These legs are ridiculously long even for a girl who's 6'5"!
As you could imagine, the legs aren't just an asset in the world of modeling.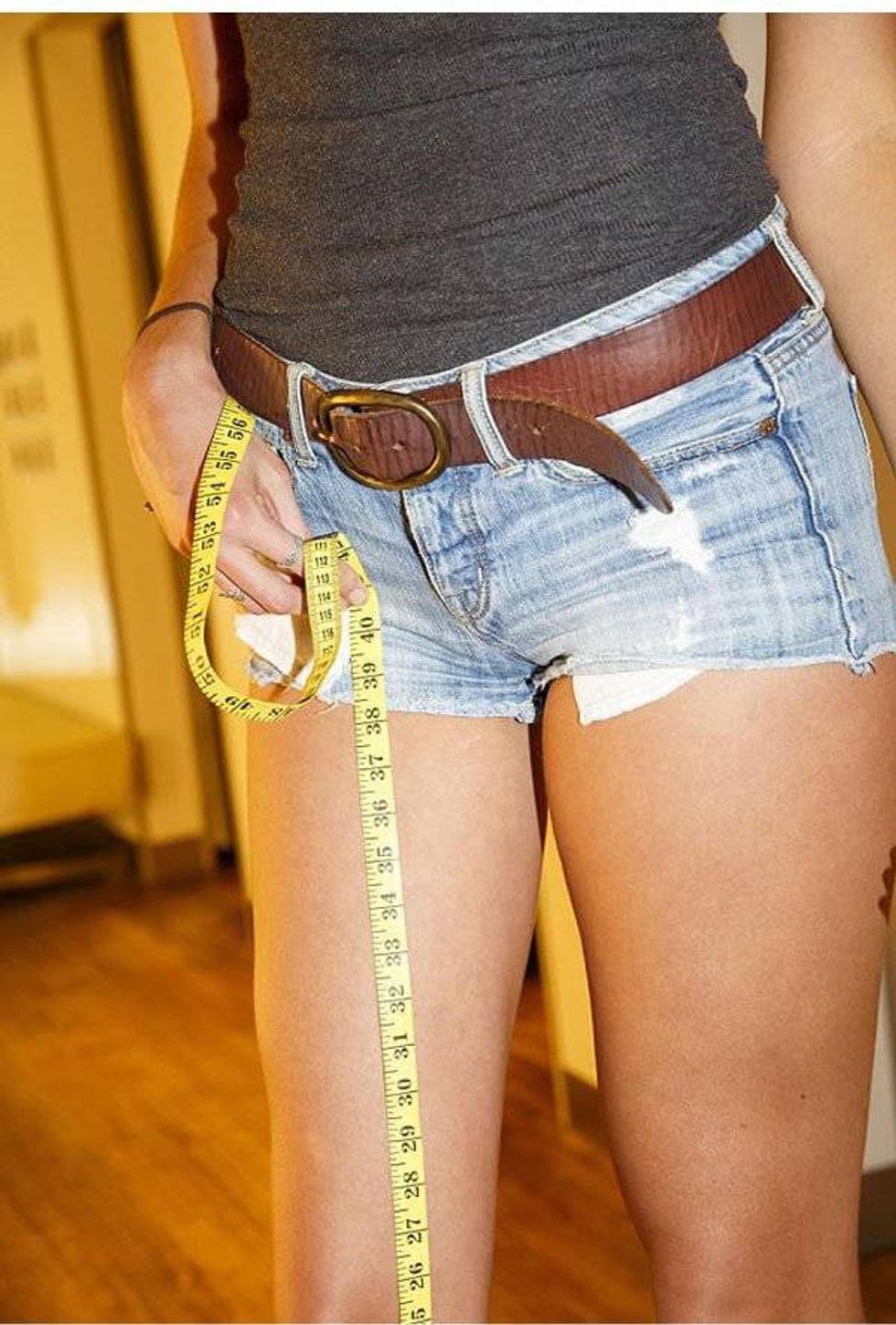 And now, we're not talking about reaching to grab stuff off the top shelf or sticking out at a music festival so her friends can find her.
Chase has been a sports powerhouse in almost any competition that values a little height.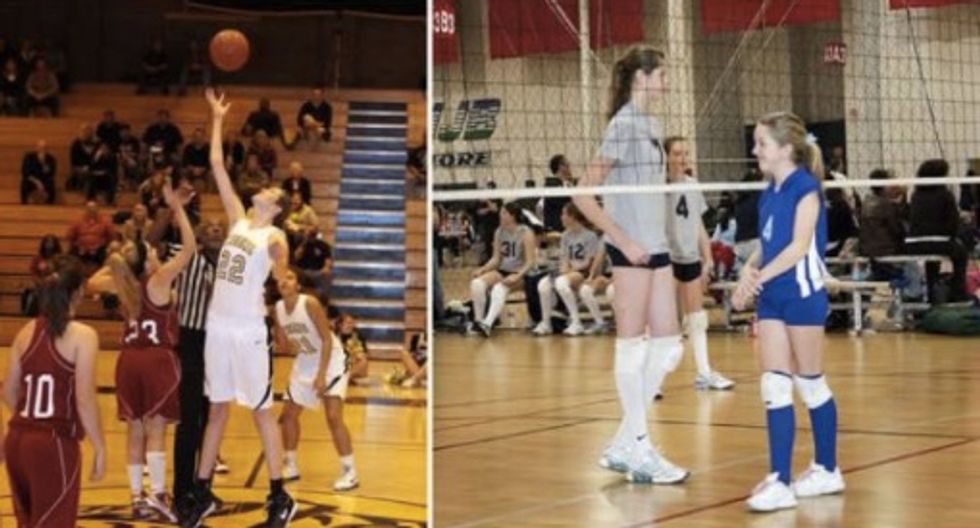 In California, those sports are normally volleyball and basketball. She's been dominant in both sports but chose not to pursue them further in college.
It took her a while to grow into her formidable body.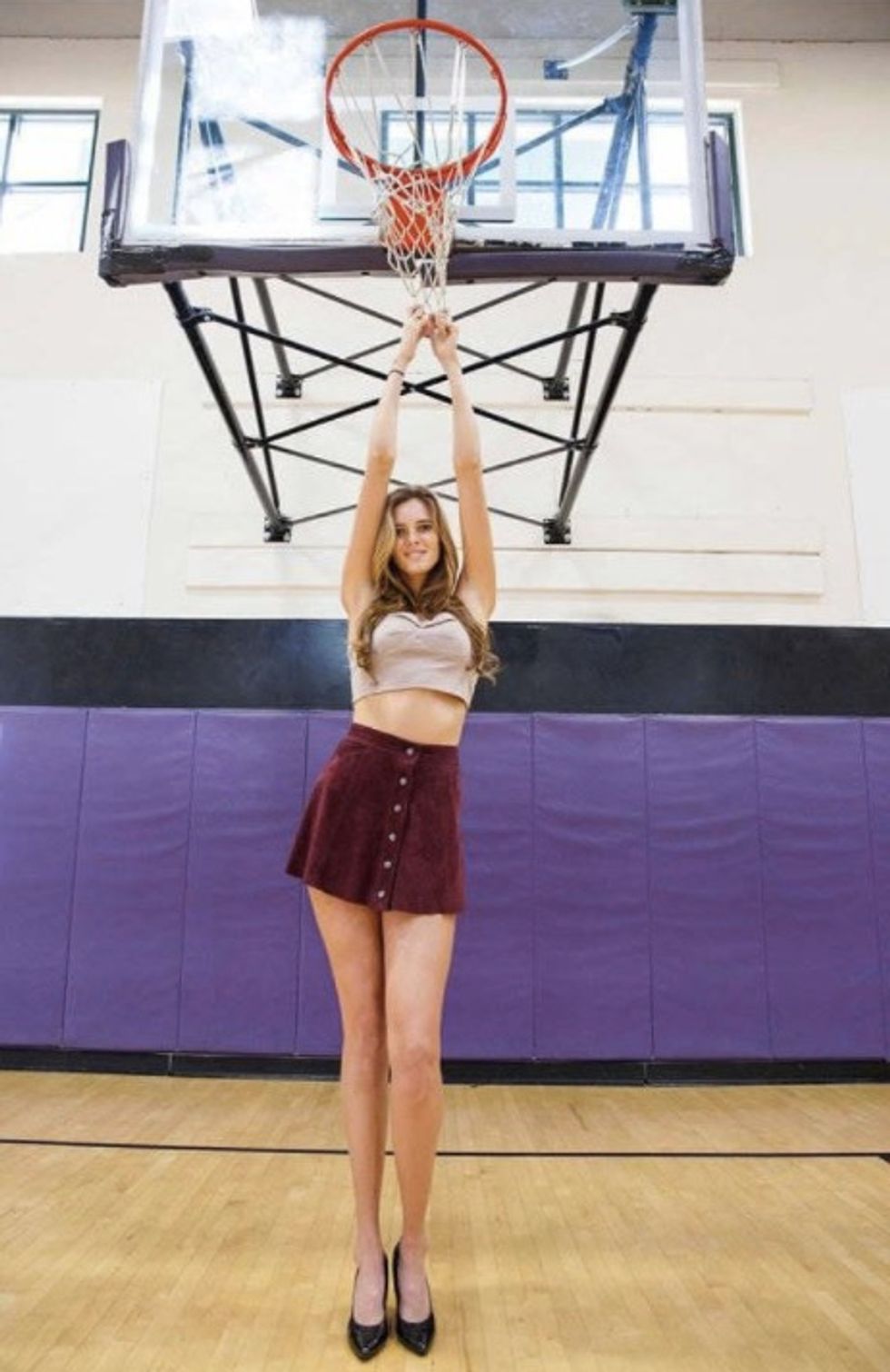 As teens, girls tend to grow faster than guys, so when Chase was 6'1" when she was just thirteen years old, she wasn't loving her height. All most kids want to do at that age is blend in, which is hard to do when you're towering above your friends.
Fortunately, almost a decade later, it seems like Chase...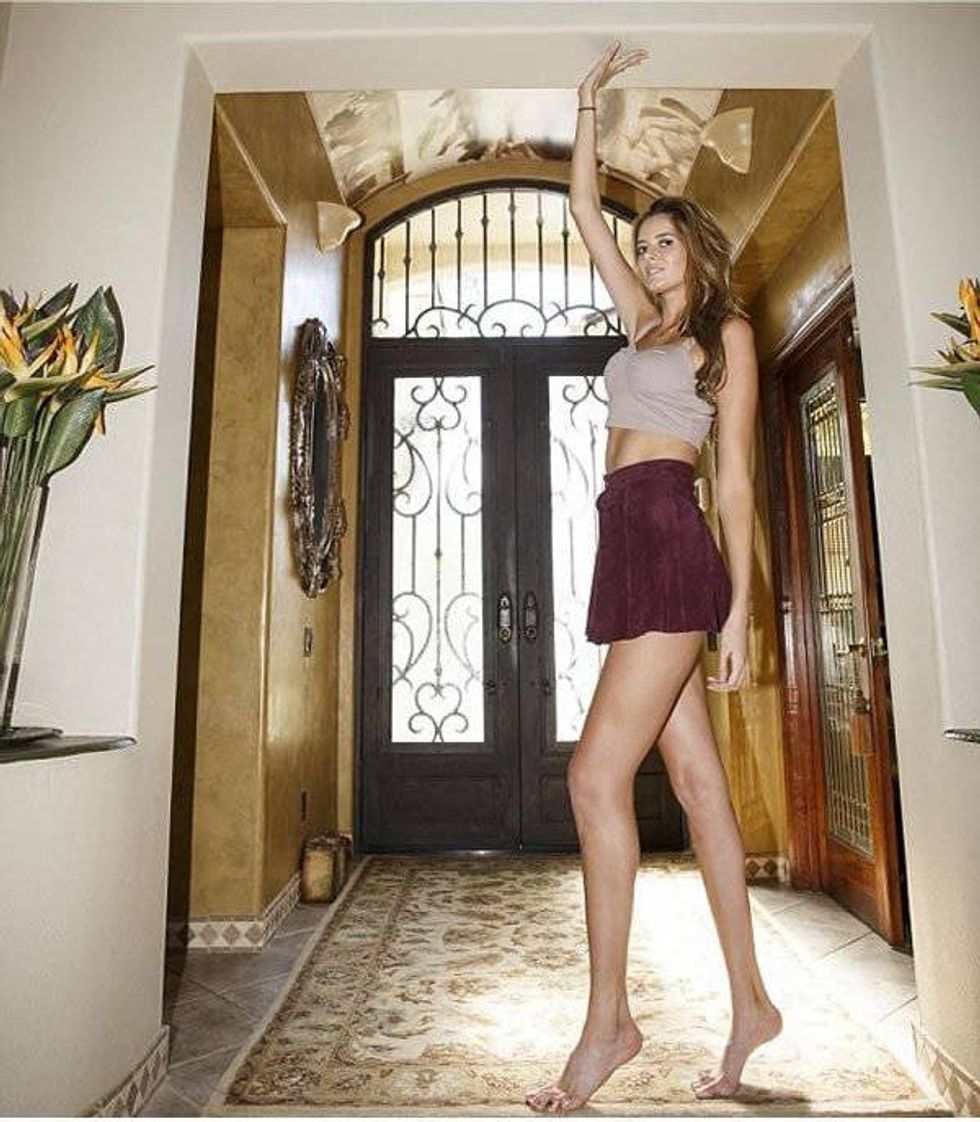 ...now almost five inches taller than she was back then, is loving her unique (and giant!) body. People still may be looking way up at her, but she's not minding it as much.
Her modeling career, despite the frequent rejections of someone who's THIS tall...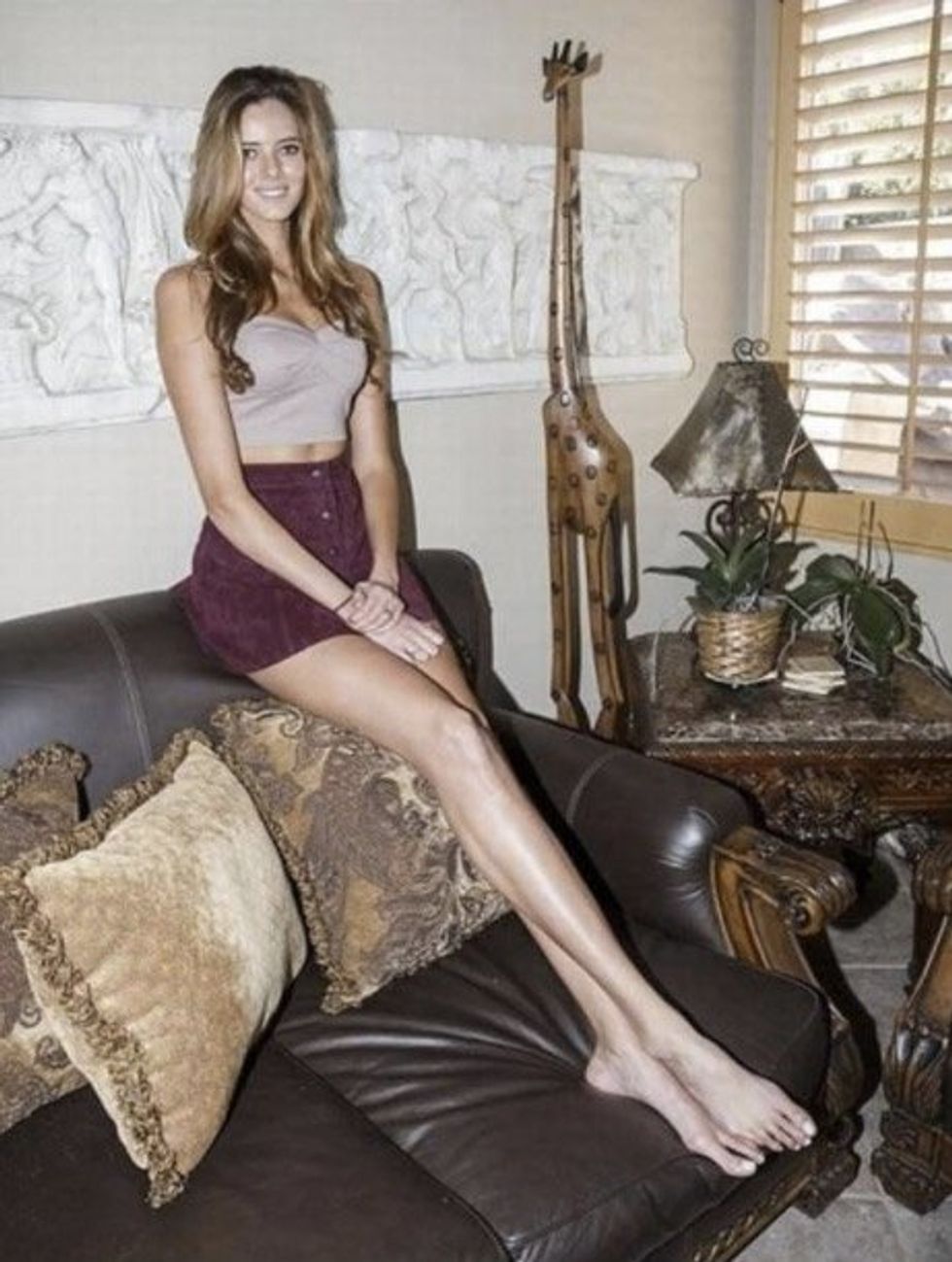 ...is going very well. And she never is hurting for an icebreaker when she meets someone new...even if she's subject to the same questions over and over and over again.
Her aunt and uncle own a chain of fitness centers in California...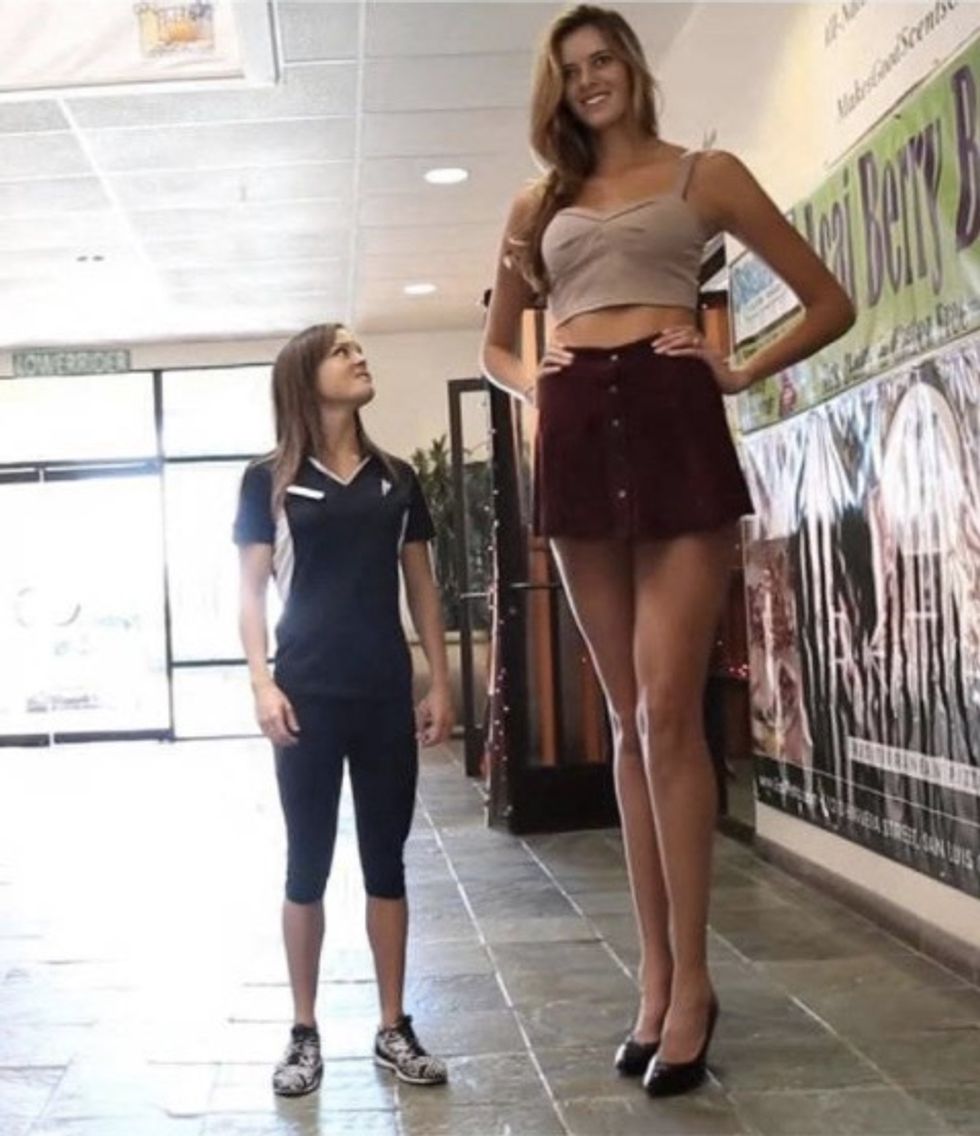 ....so guess who appears all over the place thanks to her from and physique? "I've gotten quite a bit of attention internationally. It's definitely been a big change."
She's also been the subject of profiles on CBS, Daily Mail, and The New York Post.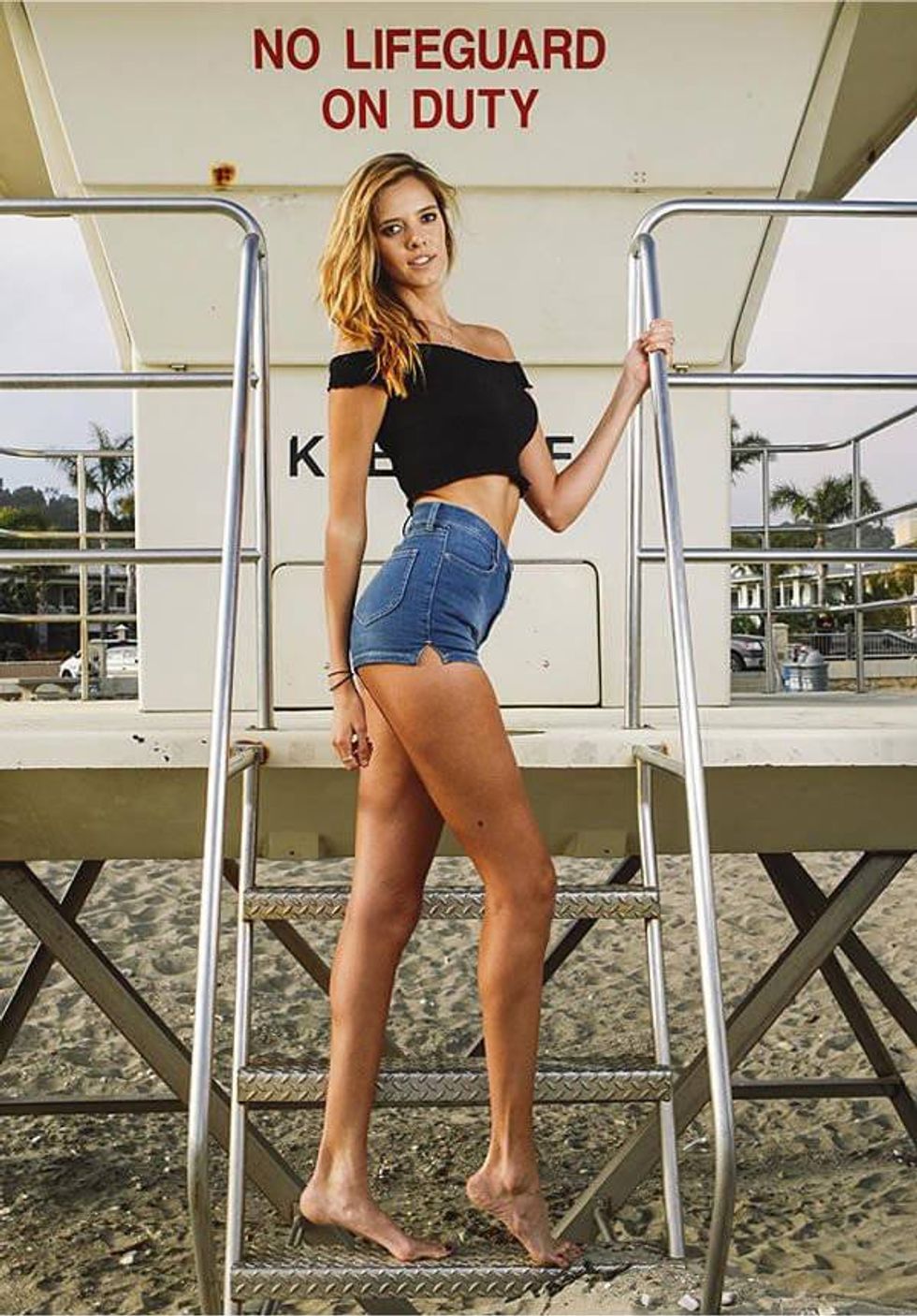 So while she might not have the conventional body that agencies look for, people are taking notice of her nonetheless, reminding many that there's no one "right" body type. Sure, she gets tired of the questions about her height, but at least people are talking to her!