When you're 12 years old, the caliber of friends you make at school is usually the last thing on your mind. You're more likely focused on making any friends at all, no matter who they are.
One student, however, was very concerned about making what he deemed the "right" type of friends on his first day of school, and his social experiment to do so is incredibly clever. We could all learn a lot from this young man!
The first day of school is usually a dreaded event for kids around the world.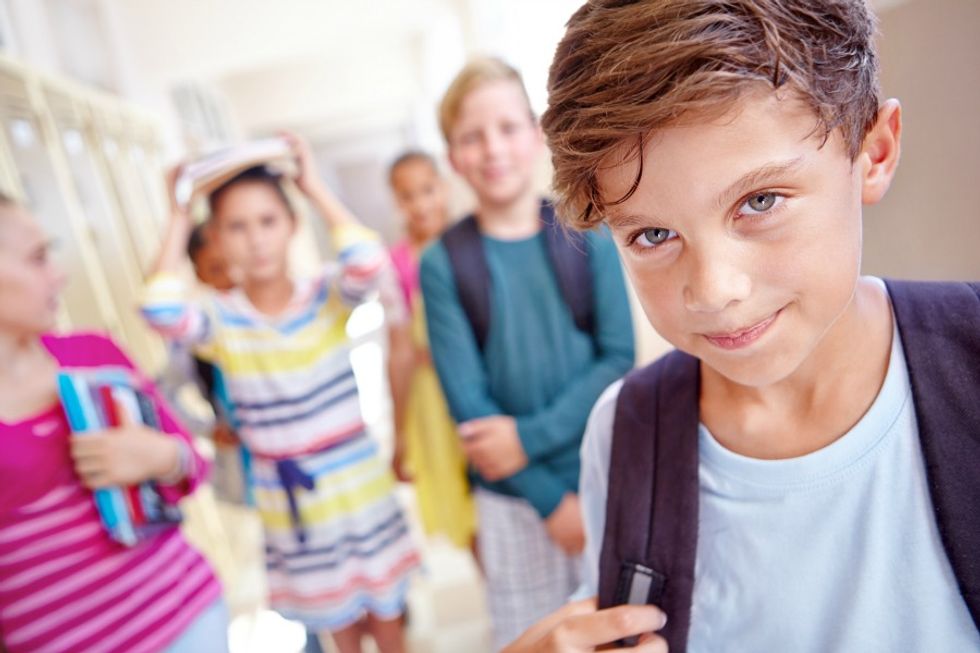 via: Getty
You anguish over what outfit to wear, what to do with your hair, how to act, and — most importantly— who to eat lunch with. But a recent post by Twitter user @Manta_Raee about his brother proves that not all kids are worried about such superficial matters.
This viral post has been blowing up Twitter — and for good reason.
This is one brave kid.
@Manta_Raee goes on to give more detail on his brother's clever experiment.
This kid definitely has his priorities straight.
This seems like a brilliant way to make a few lifelong friends.
Also, his color choices are on point.
The reaction from Twitter has been overwhelmingly supportive.
Many users commented with their own stories of experimenting with nail polish, but most had less than positive results.

The fact that a young man wearing nail polish would cause someone to become "disturbed"  is beyond ridiculous.
@Manta_Raee responded to several of the comments.
He reiterated several times how amazing his brother is and how proud he is of him. We would be too.
Many were impressed that this level of wisdom could come from such a young person.
It's especially surprising when you consider just how cruel middle school kids can be.
Of course, there were a couple of not-so-positive responses...
...but the supportive comments far outweighed the negative ones.
The post, which many are calling inspirational, has received 48K likes and counting.
It's even received international acclaim!
Kudos to you, kid!
Maybe there is hope for the next generation after all.