The countdown to Christmas is well and truly underway and it won't be long until we'll be dusting off our Christmas trees, rushing out to buy festive candles, and transforming our homes into a Christmassy haven.
There are many ways to get into the holiday spirit, but one that seems to be rising in popularity is dressing up for the festivities. No, we don't mean a Christmas jumper or a bit of tinsel in your hair... we mean a full-blown Christmas costume.
The internet is full of festive costumes for all the family, but there's one particular offering that stands out from the crowd - an extremely over-the-top Christmas tree costume
The costume is putting Christmas sweaters and light up earrings to shame.  Keep scrolling to take a look, and find out how to get your hands on it...
Christmas is fast approaching.
The countdown to December 25 is well and truly underway. Stores are fully-stocked with festive decorations, Christmas songs are starting to be played, and Christmas movies are popping up everywhere.
It's one of the best times of the year.
Good food, time with friends and family, Christmas movies, gift-giving… what's not to love?
And there's a multitude of ways to get into the festive spirit.
But it seems there's a more, let's say, extra, way to get into the holiday spirit.
Christmas costumes seem to be an increasing trend, with many people kitting themselves out in the good name of Christmas cheer. And there's one costume which has been proving particularly popular at Walmart. But first, let's take a look at some of the best festive costumes out there for all occasions.
First up, you can channel Buddy the Elf vibes with this ensemble.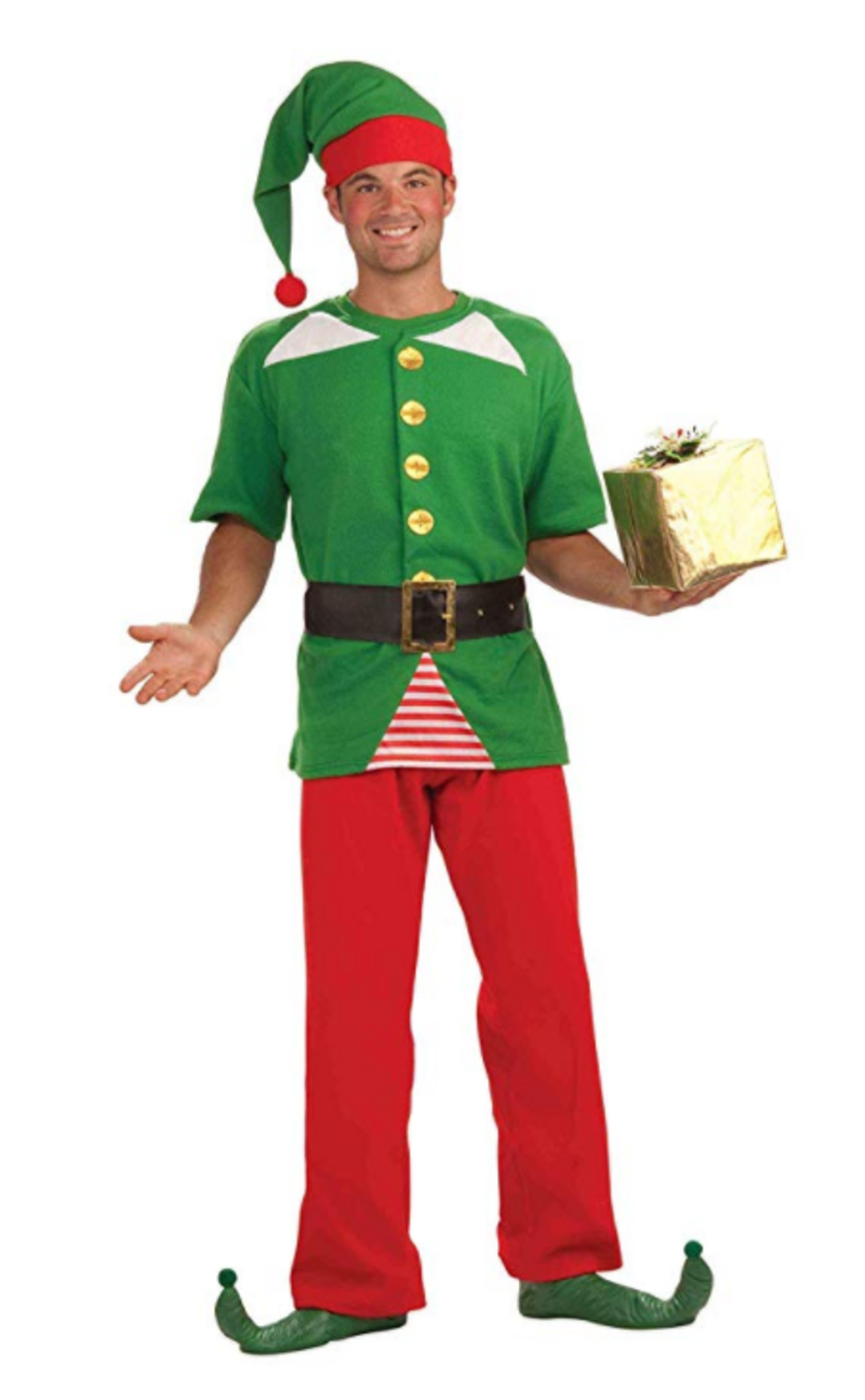 via: Amazon
You can look like you stepped straight out of the North Pole in this elf-themed costume complete with matching hat. There are also options for women and kids so the whole family can match.
Or how about this cracker of a costume?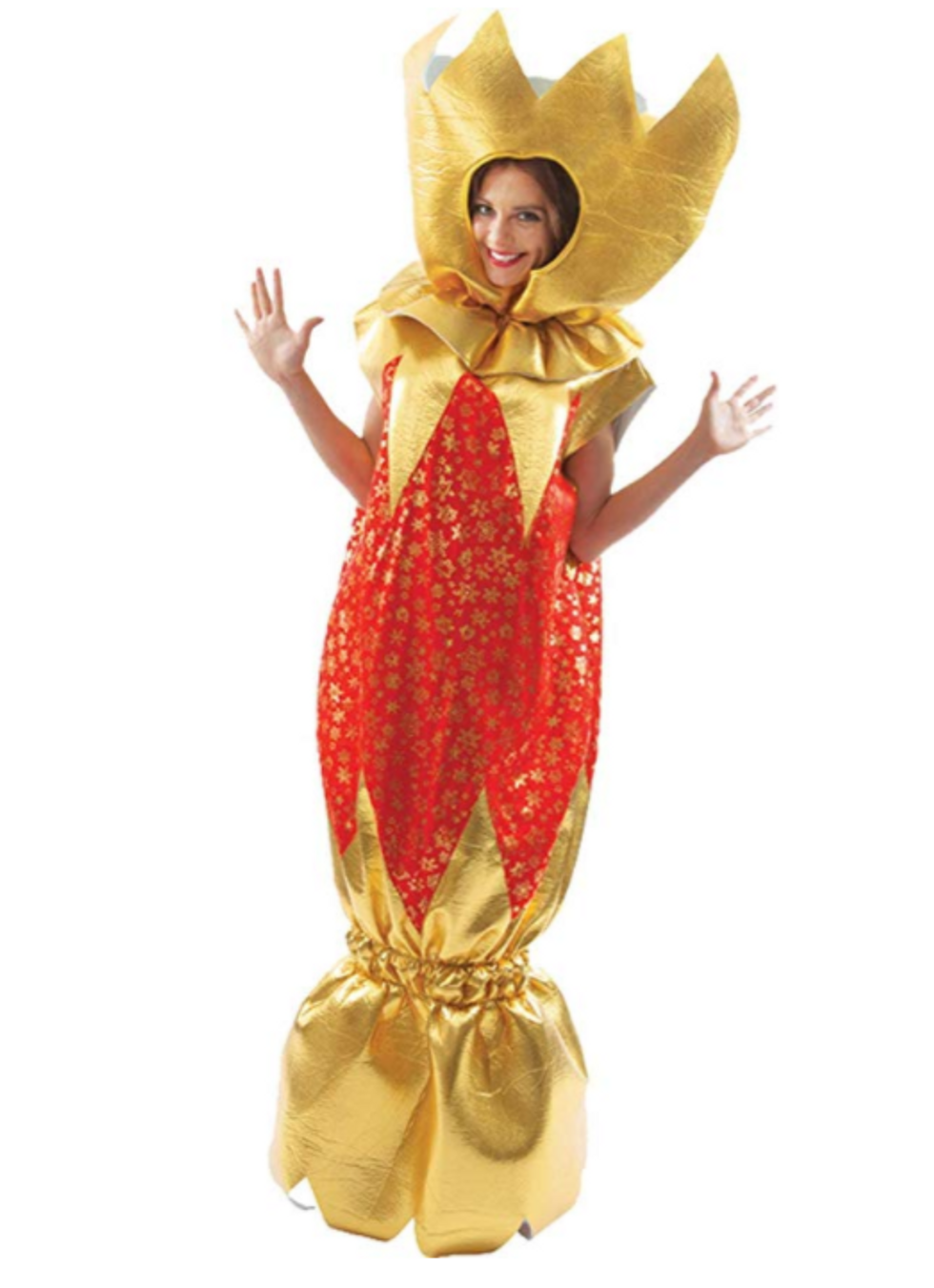 via: Amazon
This is
definitely
a personal favorite. Though it doesn't look
too
comfortable.
You can even make your work regalia festive...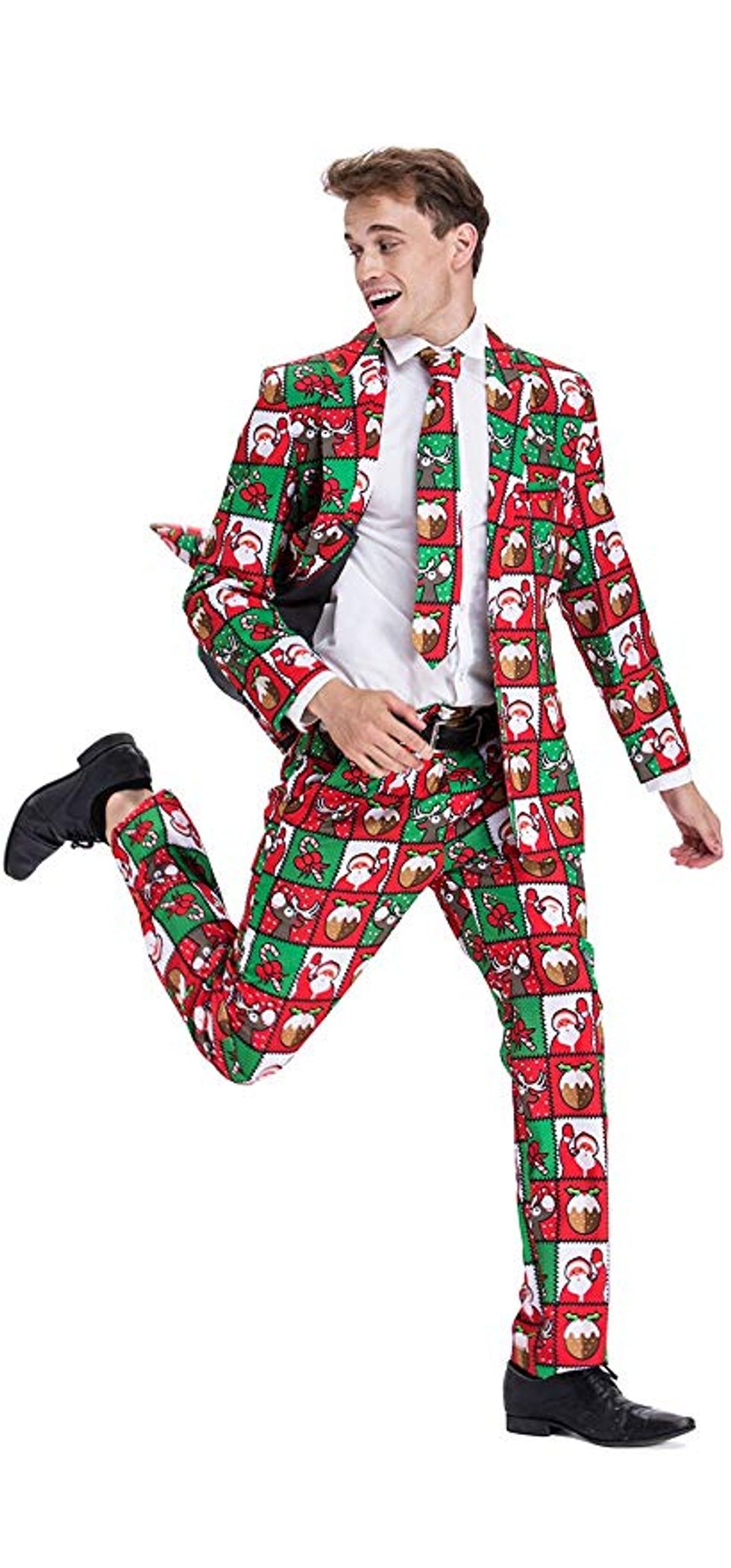 via: Amazon
This festive suit comes complete with a Christmas pudding design and matching tie.
Fancy something more low key?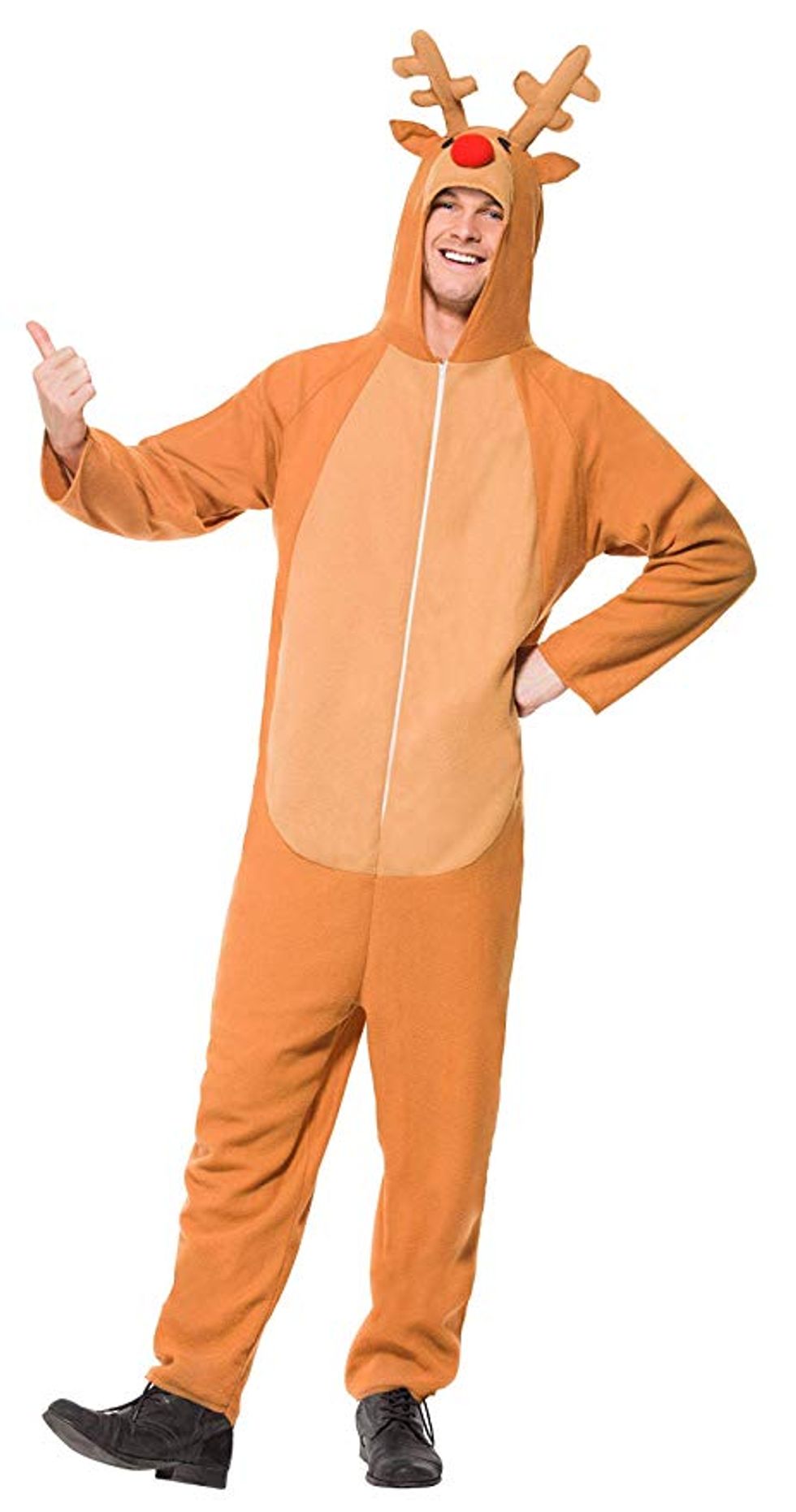 via: Amazon
You can give Rudolph a run for his money while opening your presents in this reindeer onesie.
Fans of The Grinch will love this one...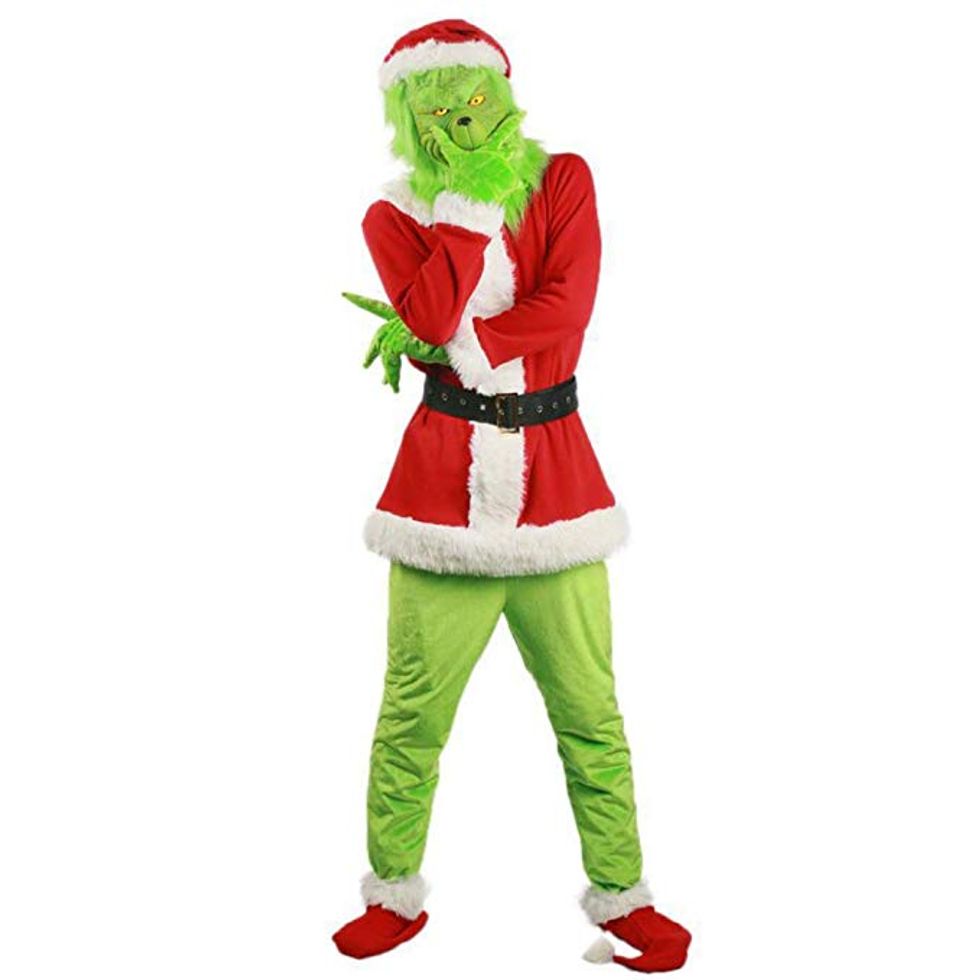 via: Amazon
It may come in at a hefty $149 but it's worth
every
cent in our eyes.
And obviously there's a classic Santa costume...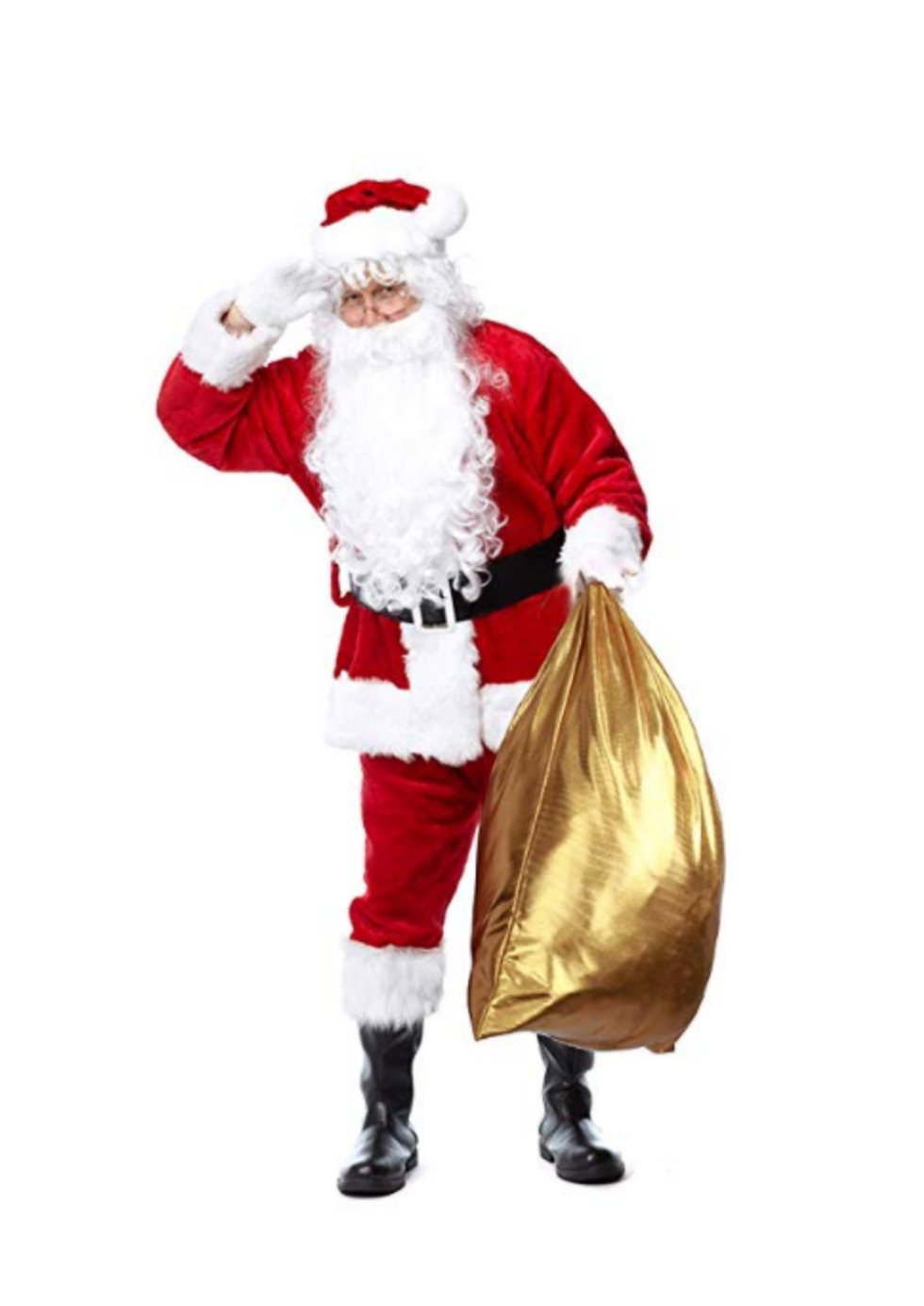 via: Amazon
Because what's Christmas without Santa?
But there's one costume that's really been standing out from the crowd.
And it comes courtesy of good old Walmart.
Ever thought of dressing up just like a Christmas tree?
very extra Christmas tree outfit.
The costumes comes with gift-wrapped present shoes and a star topper.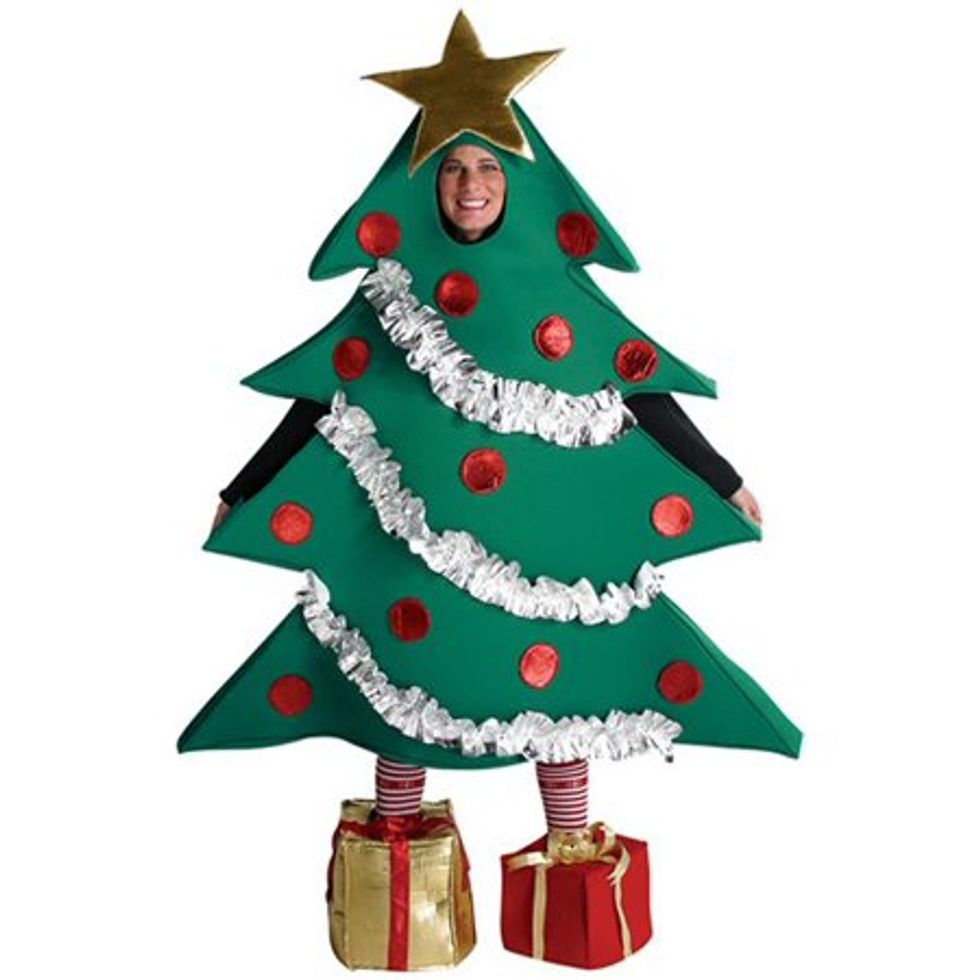 Here's the official product description: "Green foam-backed cloth tunic has silver ruffles like tinsel garland and red cloth ornaments. A large golden star adorns the top with a face opening right underneath and 2-foot covers that look like presents are included!" "You can stuff the costume with polyfill or newspaper to achieve the desired look. Add your own stockings and shirt. One Size."
There's even one for the kids...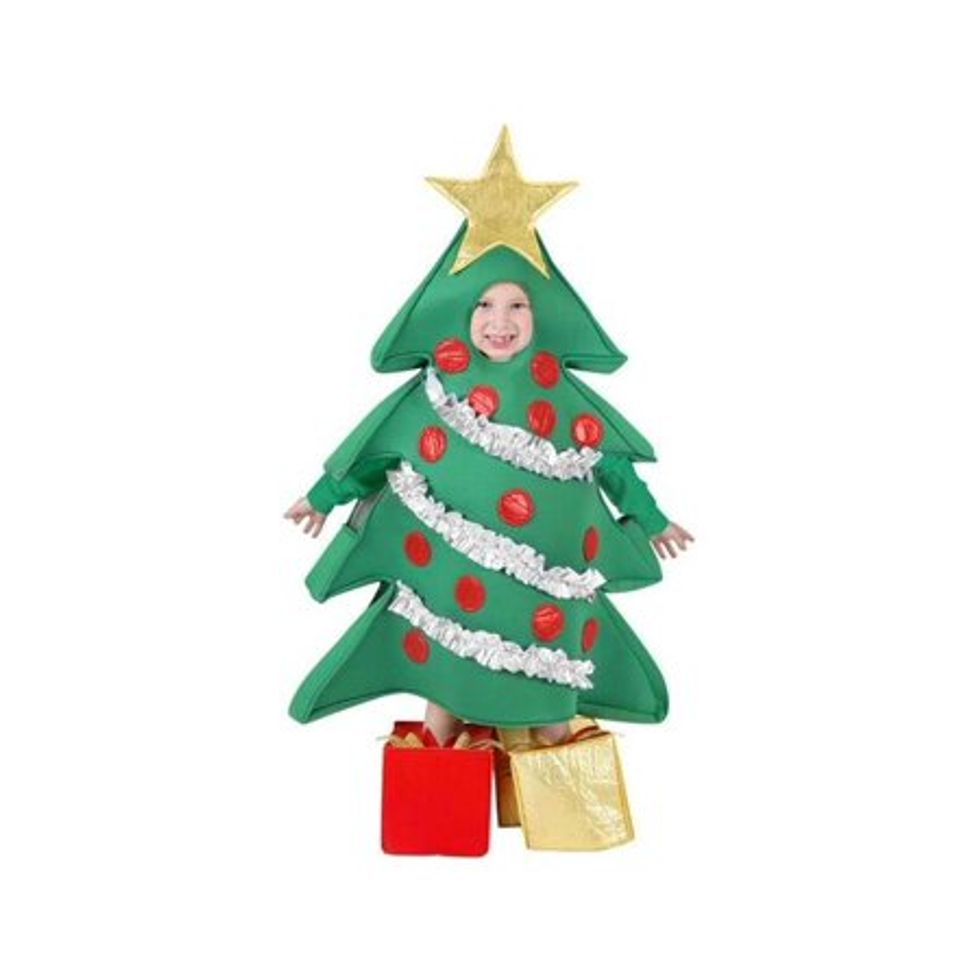 via: Walmart
Make it a family affair and splurge on the smaller version, which is available in sizes medium (8-10) and large (10-12). We have to admit, it's rather
adorable
.
Here's how much the costumes will set you back...
The adult Christmas tree costume retails at Walmart and is currently on sale for $
49
.
99, reduced from $70.
You can snag the kid's version for $49.99. Fancy something a bit more paired back but still want to look festive? Keep scrolling to check out an amazing light up
Harry Potter
sweater that has
already
won Christmas.