It's not easy being Santa. A lot of people think it's just a one-day-a-year sort of thing, but Santa has work to do all year-round! There's keeping up with Naughty and Nice lists, making all those toys, and don't even get us started on all the work it is to take care of reindeer!
Of course, as hard as Santa works, he's got nothing on parents. Their jobs are tons of work 24/7/365 — and there's so much pressure surrounding them during the holiday season. There's the gift buying, the gift building (only to give Santa credit for the gifts! Where's the fairness in that?),  the elf-on-the-shelf-arranging, and the 198,309,825 other things that come along with celebrating the holidays with their kids.
For parents who have chosen to separate or divorce, the holiday season often comes with additional challenges. How do you explain to your kids that Santa will be able to visit them at both houses? Luckily, someone saw that need and decided to solve it with a clever website.
The holidays are a magical time for just about everyone, but especially for kids.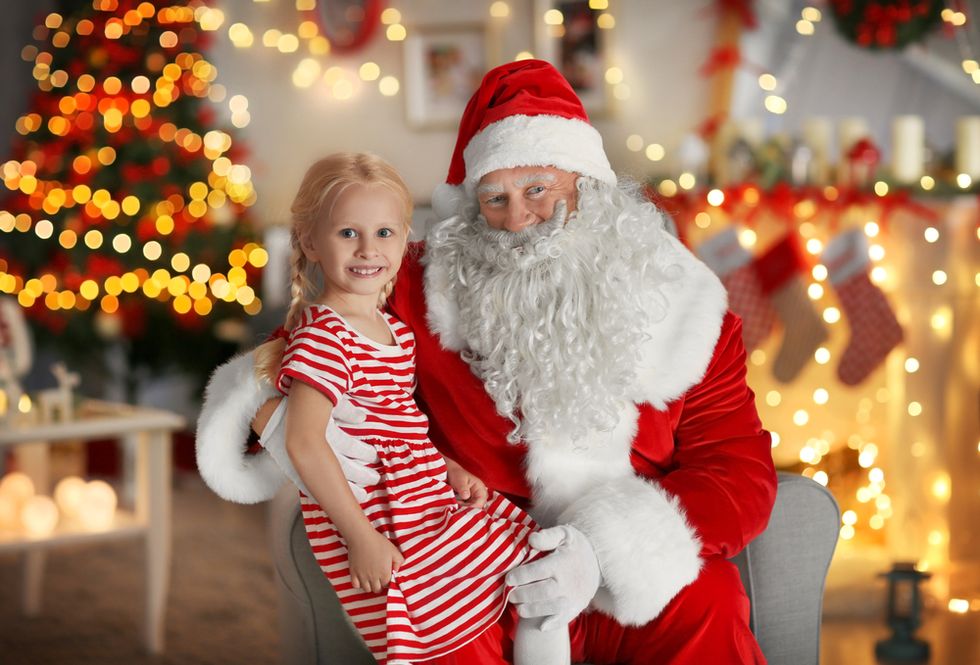 via: Shutterstock
The holidays are prime times to create those formative memories! Maybe the traditions you start with your kids now will be things they remember forever and implement in their own lives!
For kids with divorced parents, though, the holidays can sometimes be met with certain challenges.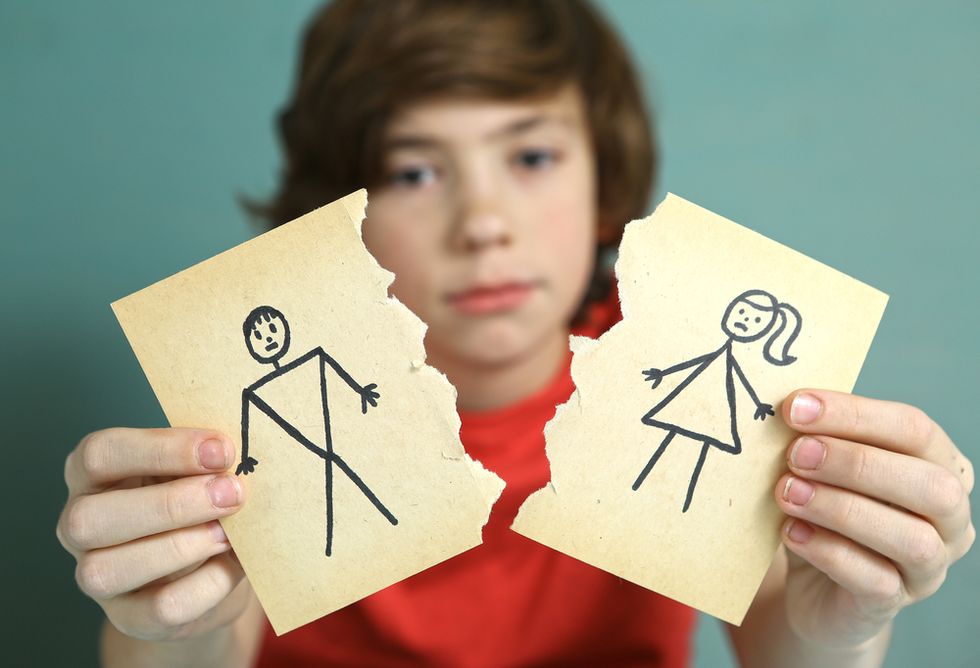 via: Shutterstock
Kids who count on Santa to visit their homes can sometimes struggle with some of the logistics the big man with the bag has to contend with (How does he get to all those houses in just one night? What if we don't have a chimney?).

But for kids whose parents are divorced, there's another set of issues they may have to deal with. You see, kids with two different homes often celebrate Christmas twice — usually on two different days.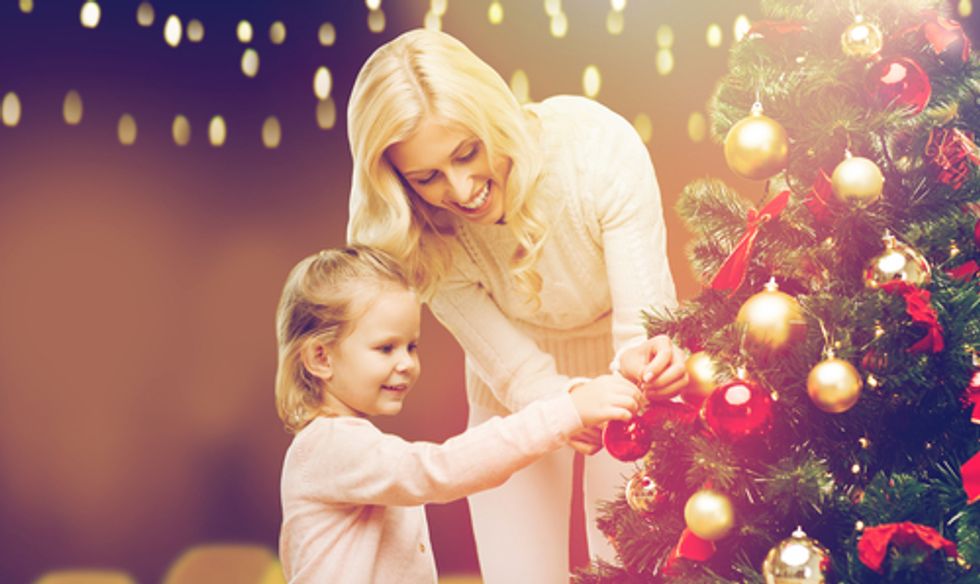 via: Shutterstock
In some cases, they might celebrate with mom on Christmas Eve, and celebrate with dad on Christmas day. (Or vice versa, or some other arrangement the parents have made).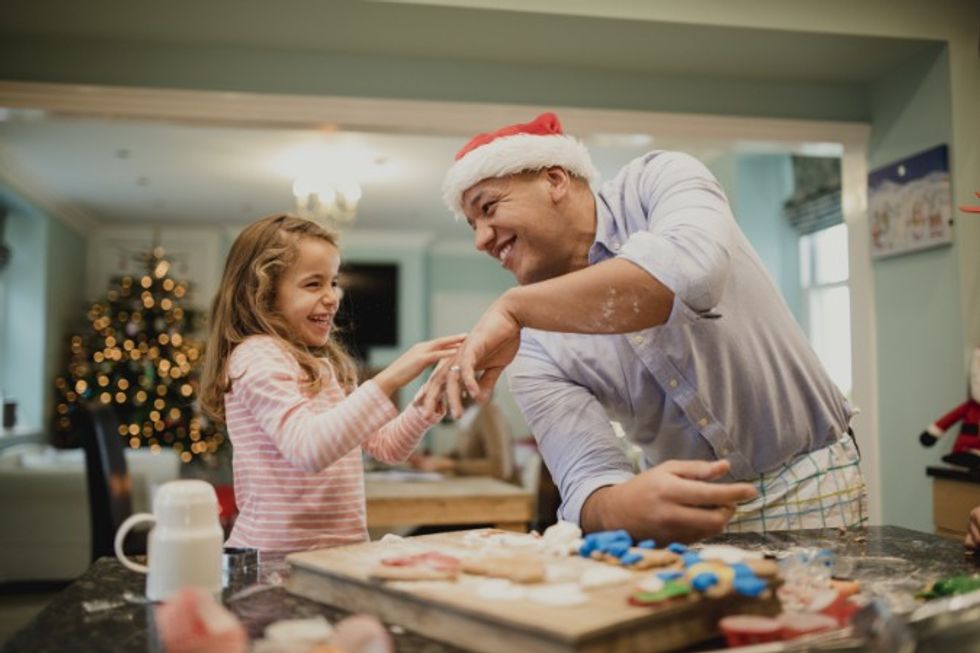 via: Shutterstock
But how does Santa know where to find them? Luckily, there's now a website that can help allay kids' worries about this very issue.
It's called Schedule-Santa.com.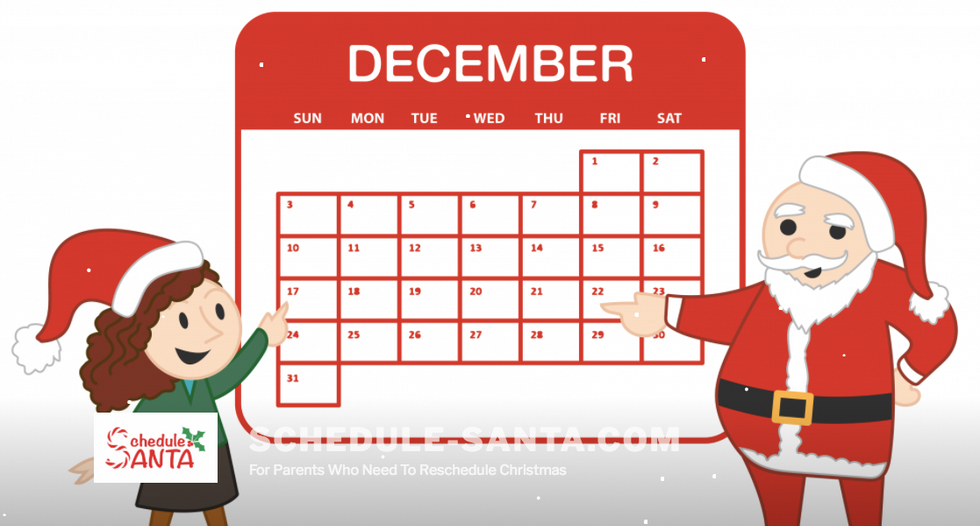 via: Schedule-Santa.com
The website was created by Anne Friedman, one of 13 million parents in the U.S. who shares custody of her kids with another parent. One day, her 8-year-old daughter Eleanor asked her how Santa would know to find her at Anne's house to celebrate Christmas on a different day. "I simply told her that I had emailed him. But, just like most parents who want to make a holiday unique and memorable, it just didn't feel like enough," Friedman told
Babble
.

Thus, the idea for
the website
was born. On the site, parents are directed to have their kids choose an alternate date and/or location for Santa to visit and then send an email. Within a few minutes, the family will receive an emailed reply from Santa confirming he has their information and will visit them on the requested date. It's a simple idea that can make the holidays even more enjoyable for everyone involved.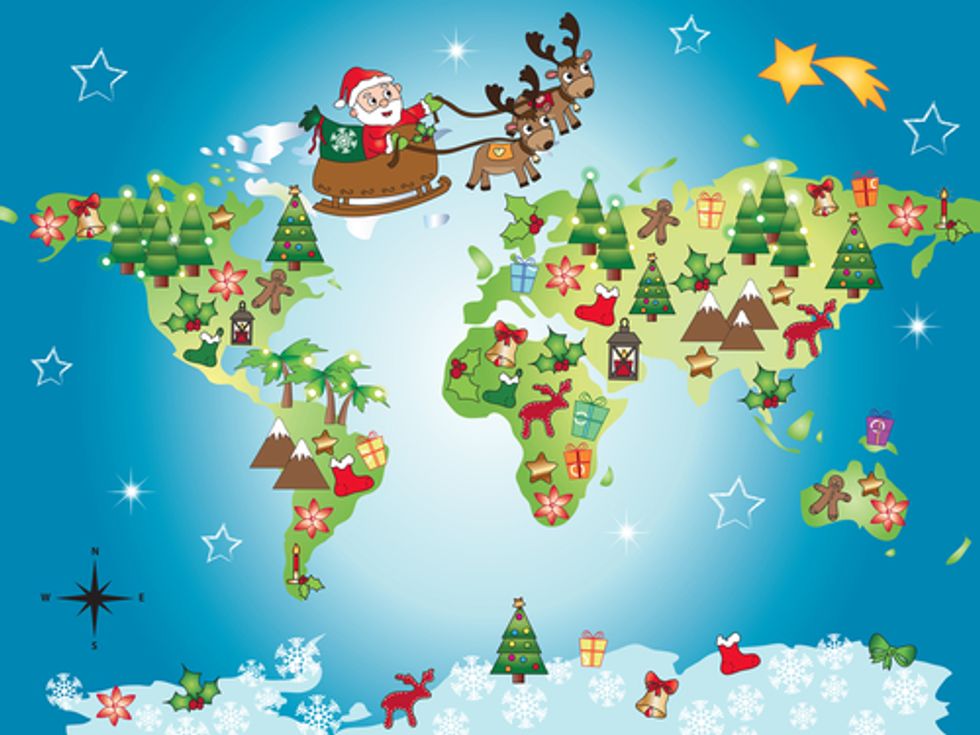 via: Shutterstock
The site is already in use by families from all over the world. Kids in the U.K., China, Ireland, Switzerland, and Hungary have used the site to confirm Santa knows exactly when and where to find them.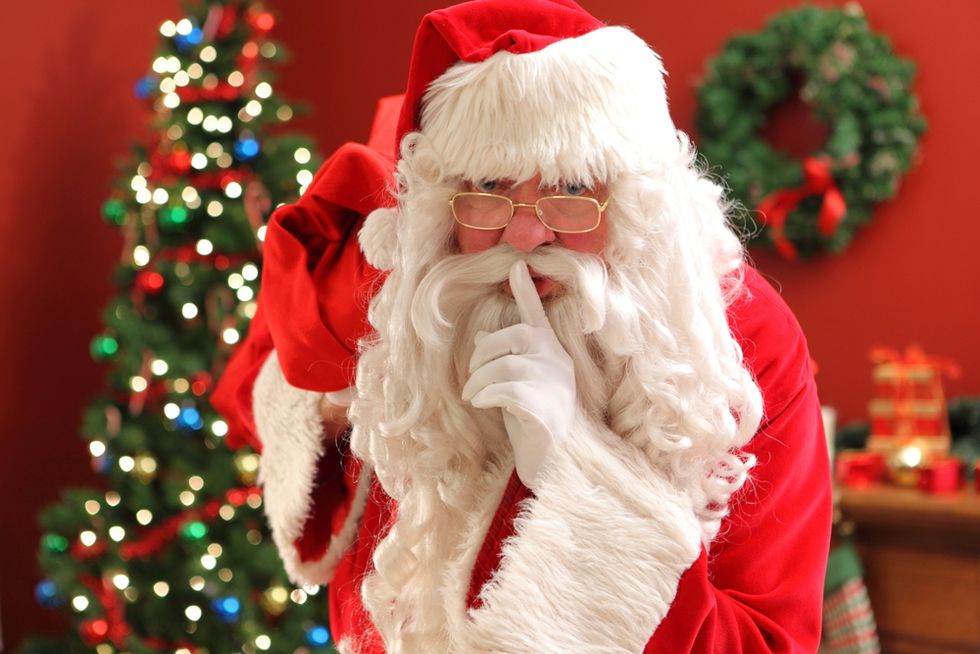 via: Shutterstock
We think this website is absolutely brilliant. After all, Santa may be an all-knowing, all-seeing individual...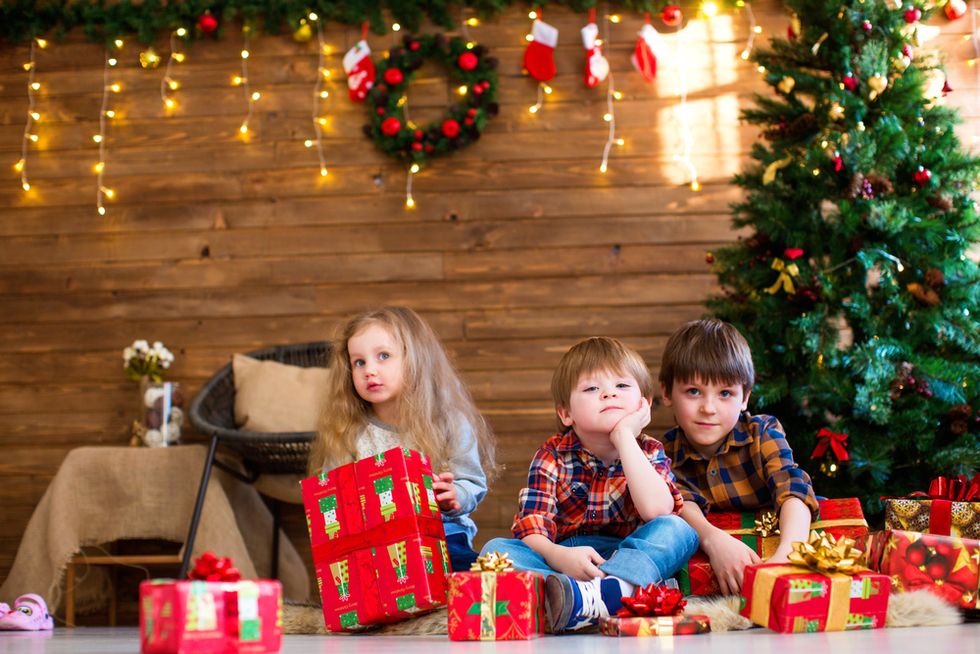 via: Shutterstock
...But it's nice to have the peace of mind in an actual email the kids can revisit with confidence. (We all feel better once we get that official confirmation email, right?) Schedule-Santa.com isn't the only way to keep track of Santa this year, though! Here are a couple more...
NORAD has been officially tracking Santa on Christmas Eve since 1955. Now, they do it online!
Up on the rooftop reindeer pause, out jumps good ole Santa Claus! The 2017 Santa Cam Trailer is live!… https://t.co/0kOFmEAB7y

— NORAD Tracks Santa (@NORAD Tracks Santa)1513785913.0
You can follow Santa along on his journey on their
website
 or by calling 
1-877-HI-NORAD. Apparently, volunteers receive upward of 100,000 phone calls every Christmas Eve asking about Santa!

The story goes that back in 1955, Sears ran an ad showing Santa telling kids to call his number on Christmas Eve to get updates on his progress. However, the ad accidentally used the wrong number! Instead, the calls were directed to Colonel Harry Shoup of the Continental Air Defense Command. Rather than hanging up on the children asking about Santa, Shoup had his operators find Santa's location throughout the night, and a new tradition was born!
There's also the official Google Santa Tracker.
Google's site
provide real-time tracking info for Santa's sleigh, it also is filled with a bunch of fun holiday-themed games that are perfect for kids and adults.

The site has been rolling out a new game or activity every day of December, like an awesome online Advent calendar. (Advent Calendars are getting cooler and cooler, right?!)
It's so great to see websites like these work to make the holidays a special time for kids all over the world, from all walks of life.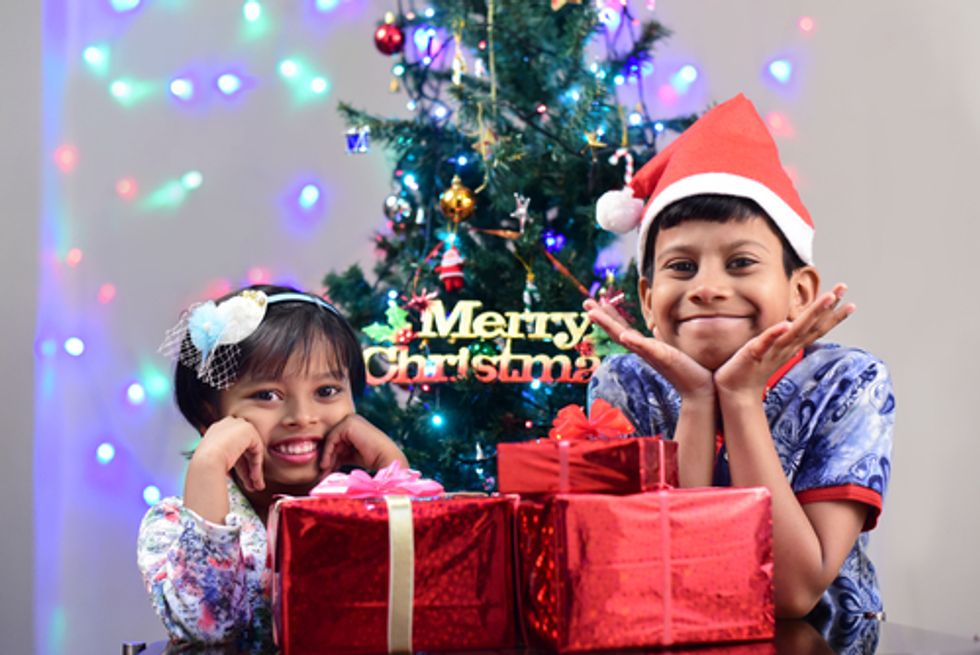 via: Shutterstock
After all, the holidays are about making the world a better place for everyone, right? It's sites like Schedule-Santa.com that get people on the Nice list for life.