If you're a parent, you know that going out to eat is more of an event than a space shuttle launch at times. In other words, it's less relaxing and more stressful, more often than not.
Nobody knows that better than parenting writer Clint Edwards of No Idea What I'm Doing: A Daddy Blog, who was recently out to dinner with his wife and three children — ages two, seven, and nine.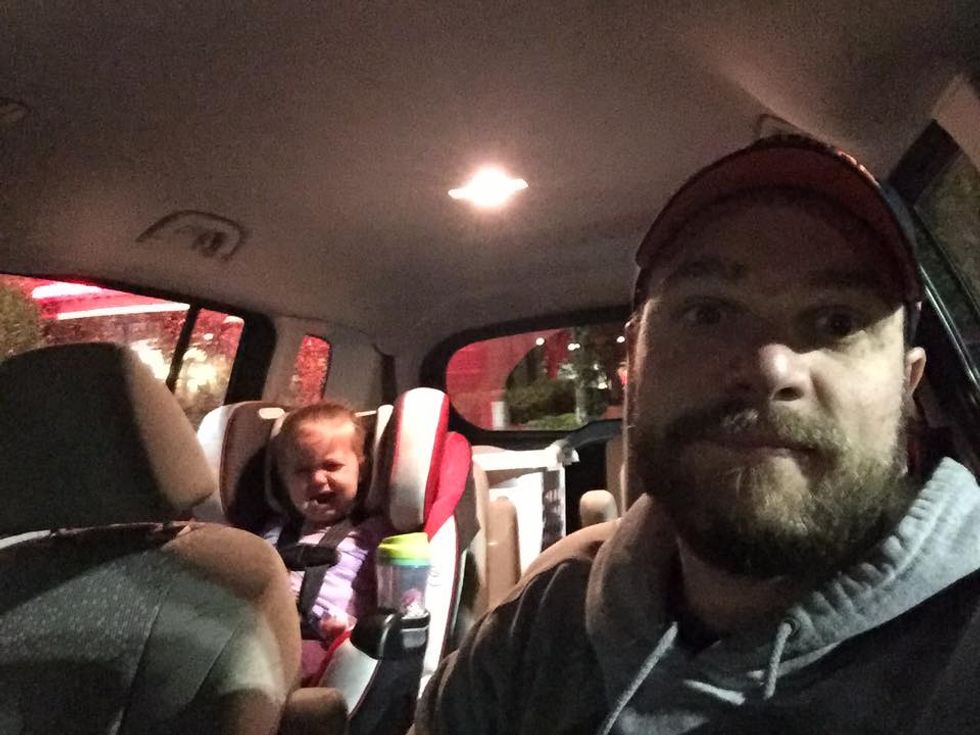 via: Facebook
When his toddler began acting up, Clint was the only one finished with dinner, and drew the short straw that saw him removing said toddler out to the car for a bit.
He shared the experience on Facebook in a post that has been shared more than 129,000 times.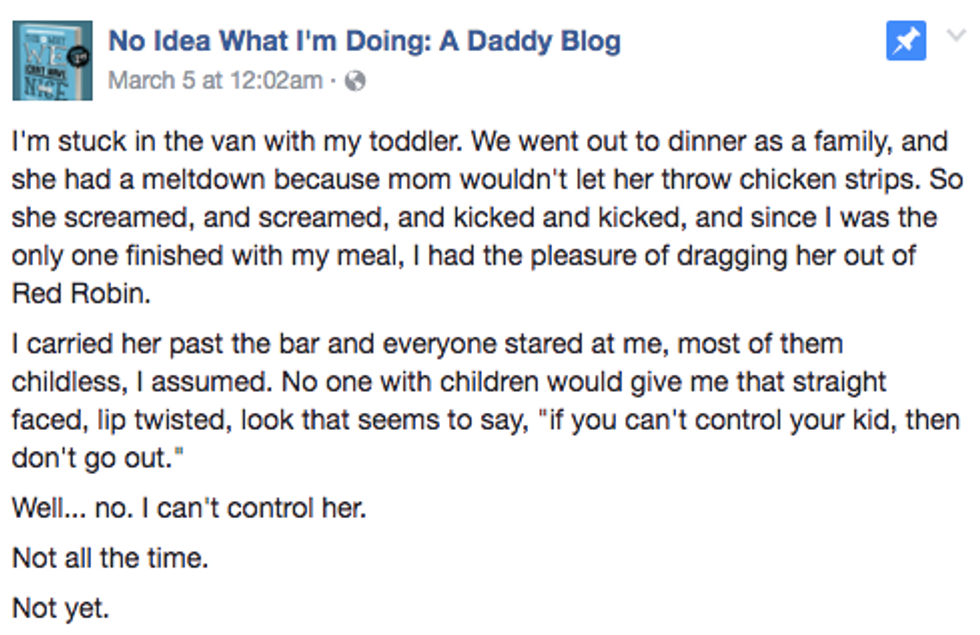 via: Facebook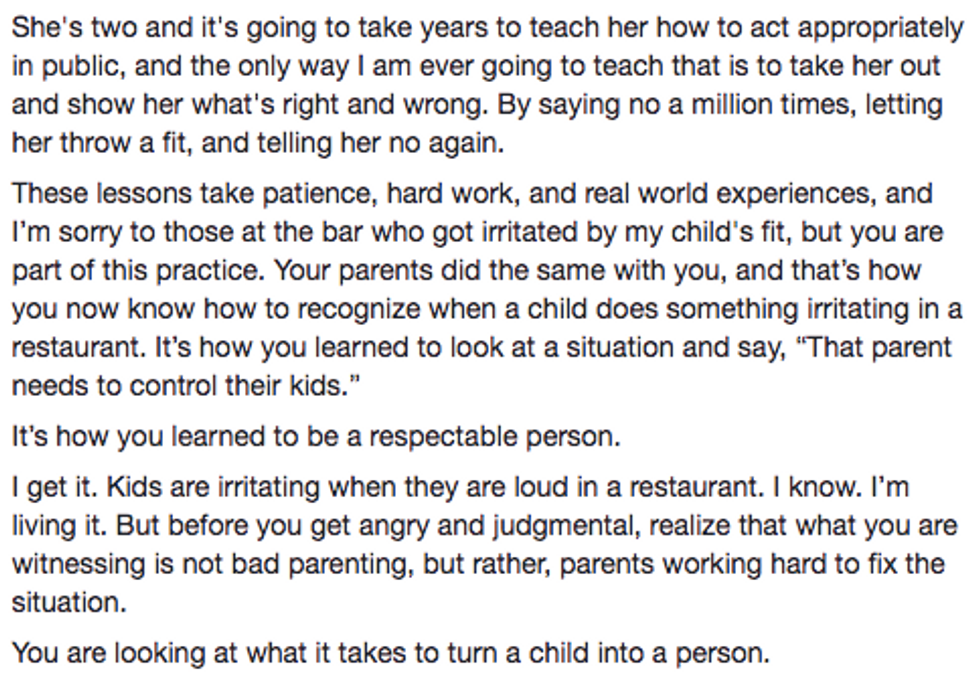 More than 17,000 people left comments, proving that ALL parents can relate.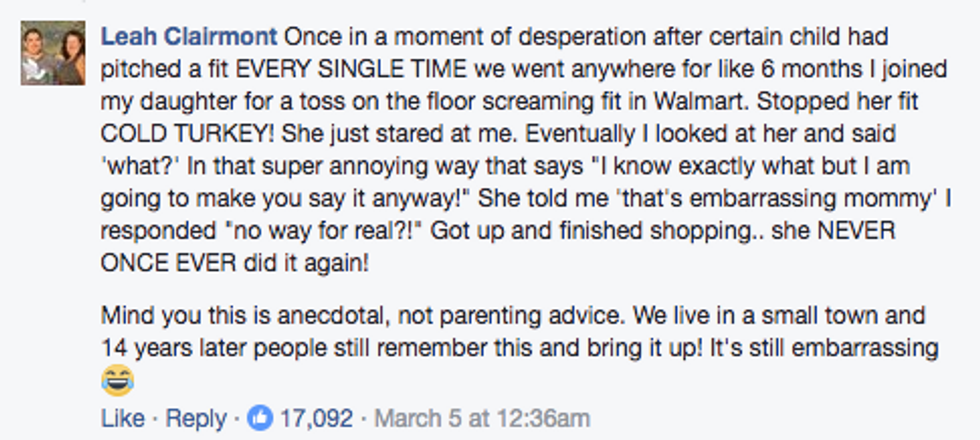 If you're a parent, can you relate? If you're not, does this change how you view those toddler meltdowns while you're trying to eat your meal?