Dion Cole was running late for work, but it turns out his slight delay ended up changing one dog's life forever.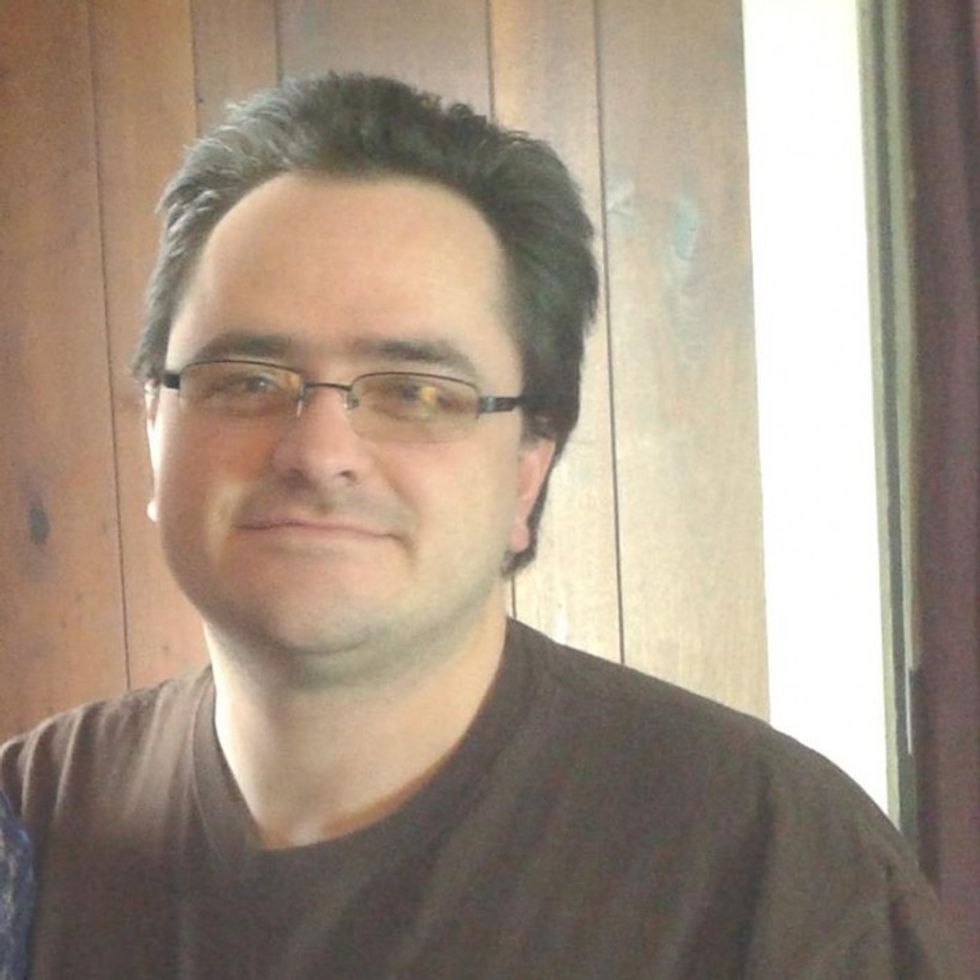 As he was driving to the office, he noticed a truck pull over, toss the dog out, and drive off. He couldn't believe what he'd just seen — who
does
that? — and he told his wife Danielle about the incident.
They went back to find the dog, and Danielle later described the ordeal in a Facebook message addressed to the pup's original owner.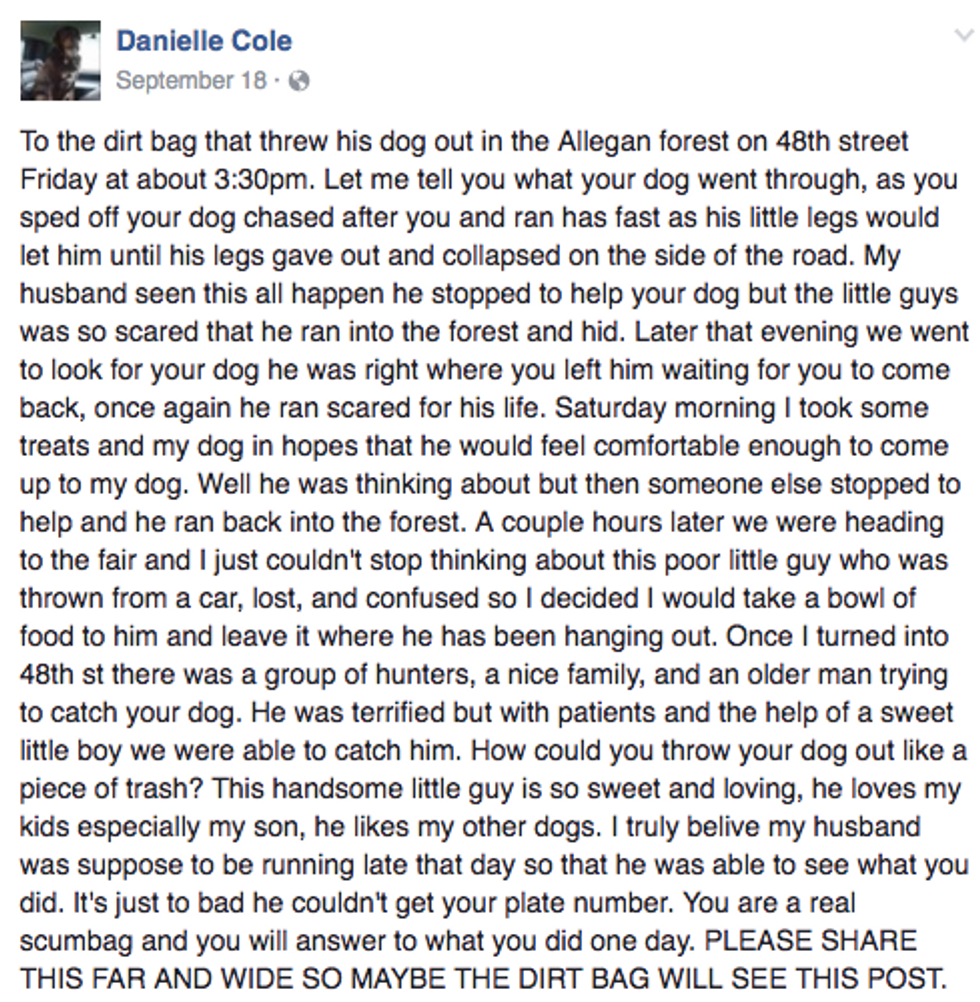 via: Facebook
She began: "To the dirtbag that threw his dog out in the Allegan forest on 48th street Friday at about 3:30pm. Let me tell you what your dog went through as you drove off."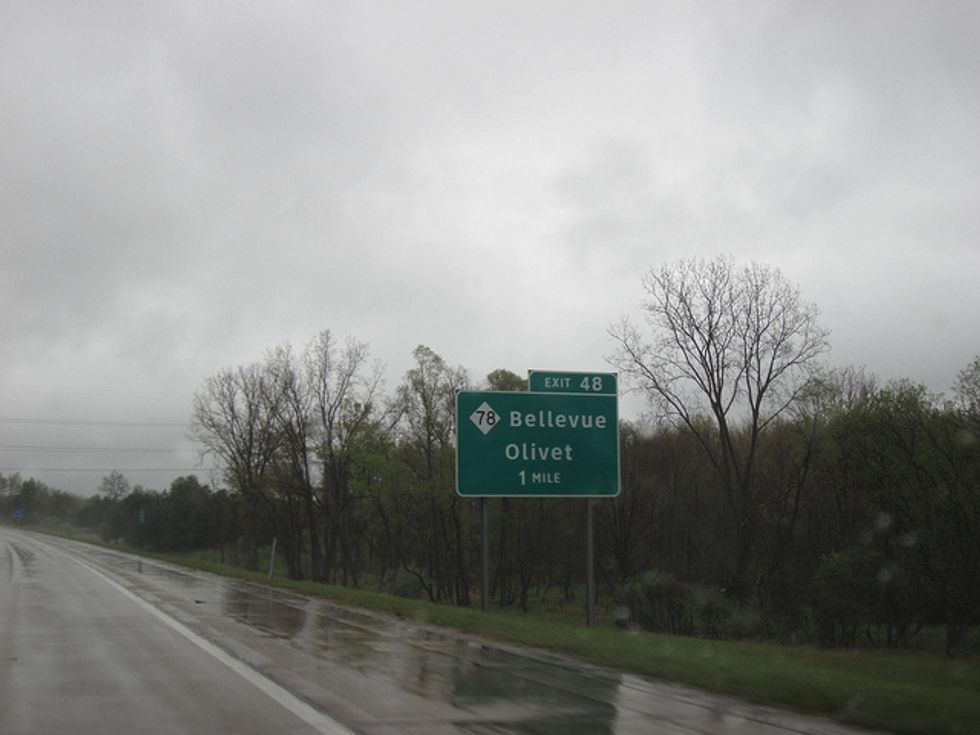 "Your dog chased after you and ran as fast as his little legs would let him until his legs gave out and he collapsed on the side of the road."
Dion had stopped to help the pooch, but "the little guy was so scared that he ran into the forest and hid."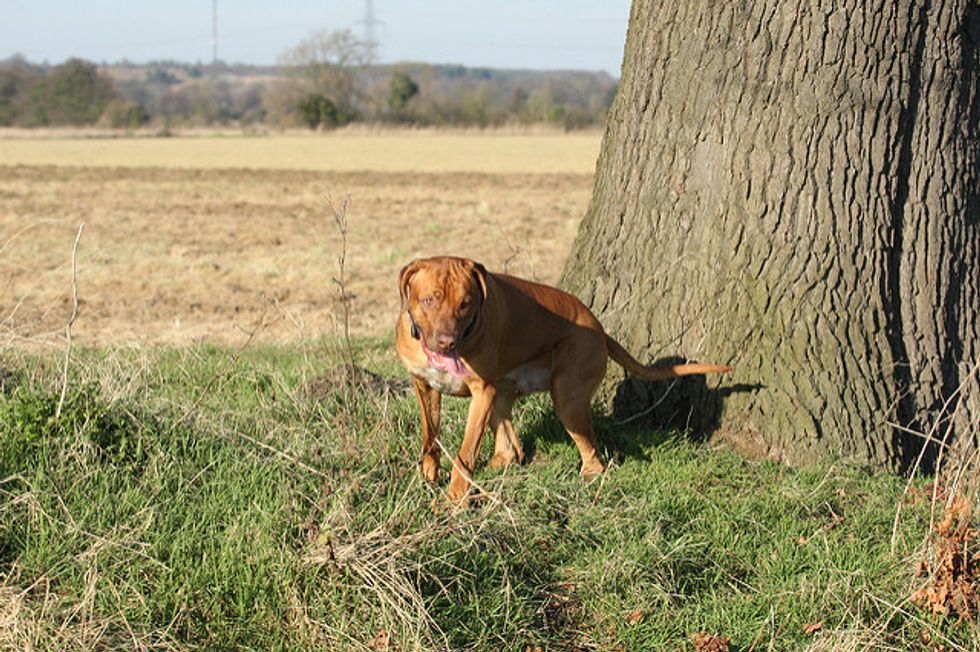 Danielle continued: "Later that evening we went to look for your dog and he was right where you left him waiting for you to come back, but once again he ran scared for his life…"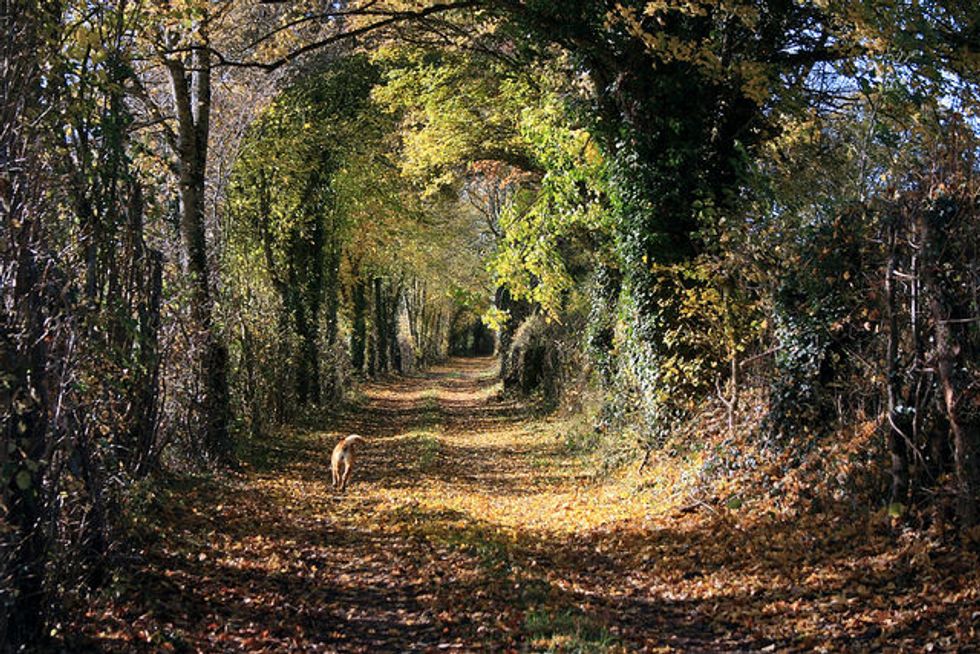 "Saturday morning I took some treats and my dog in hopes that he would feel comfortable enough to come up to my dog."
"Well, he was thinking about it, but then someone else stopped to help and he ran back into the forest."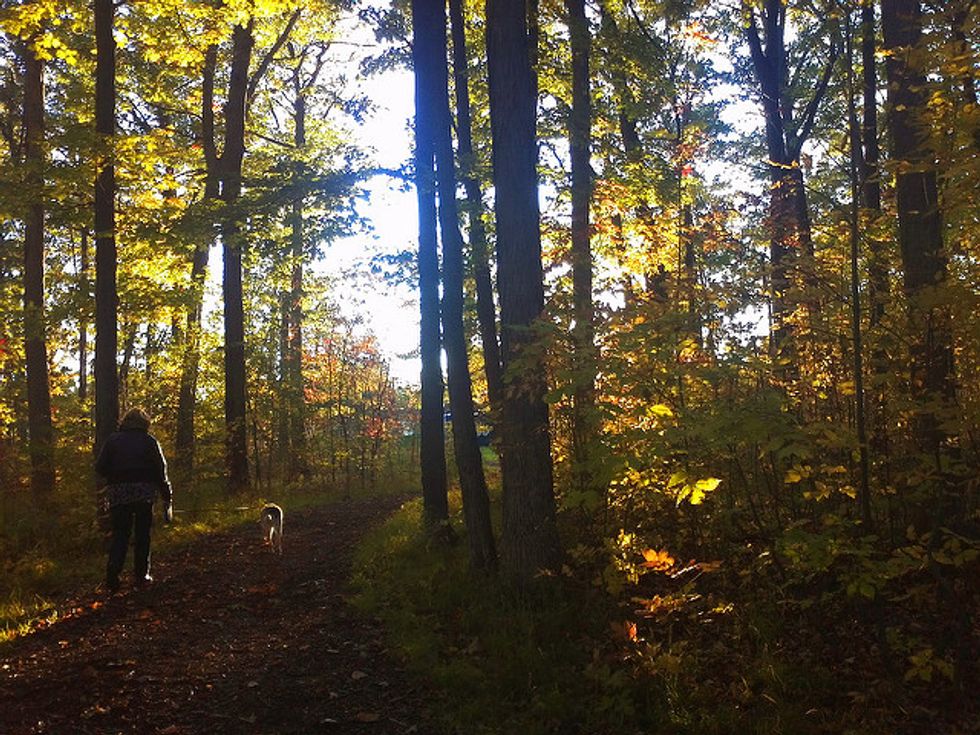 "I just couldn't stop thinking about this poor little guy who was thrown from a car, lost, and confused, so I decided I would take a bowl of food to him and leave it where he had been hanging out."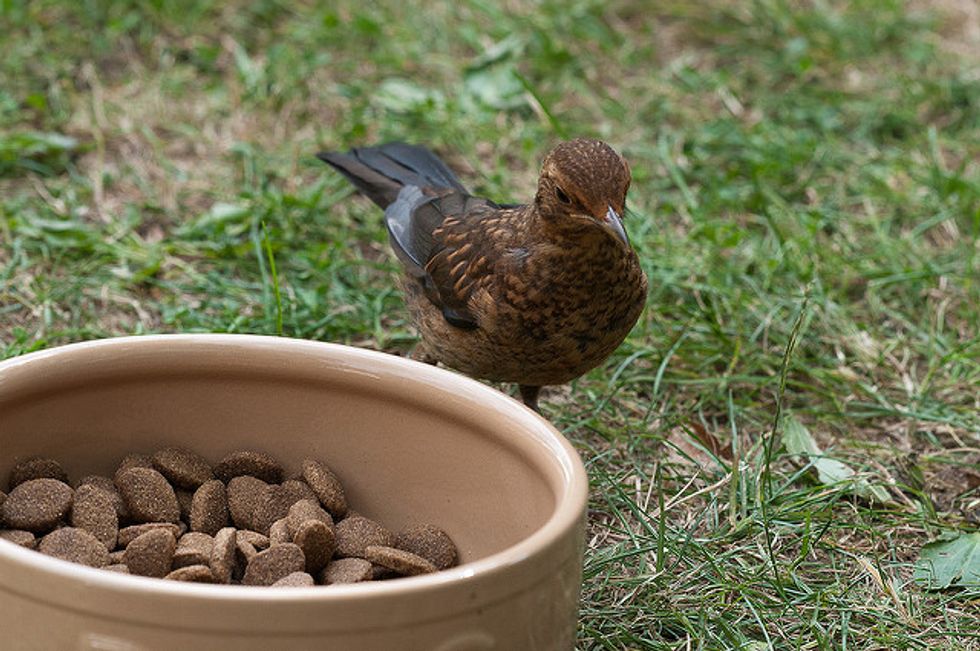 When she arrived, Danielle found a group of people already trying to coax the little guy out of the woods.
She joined the effort, saying, "He was terrified, but with patience and the help of a sweet little boy we were able to catch him."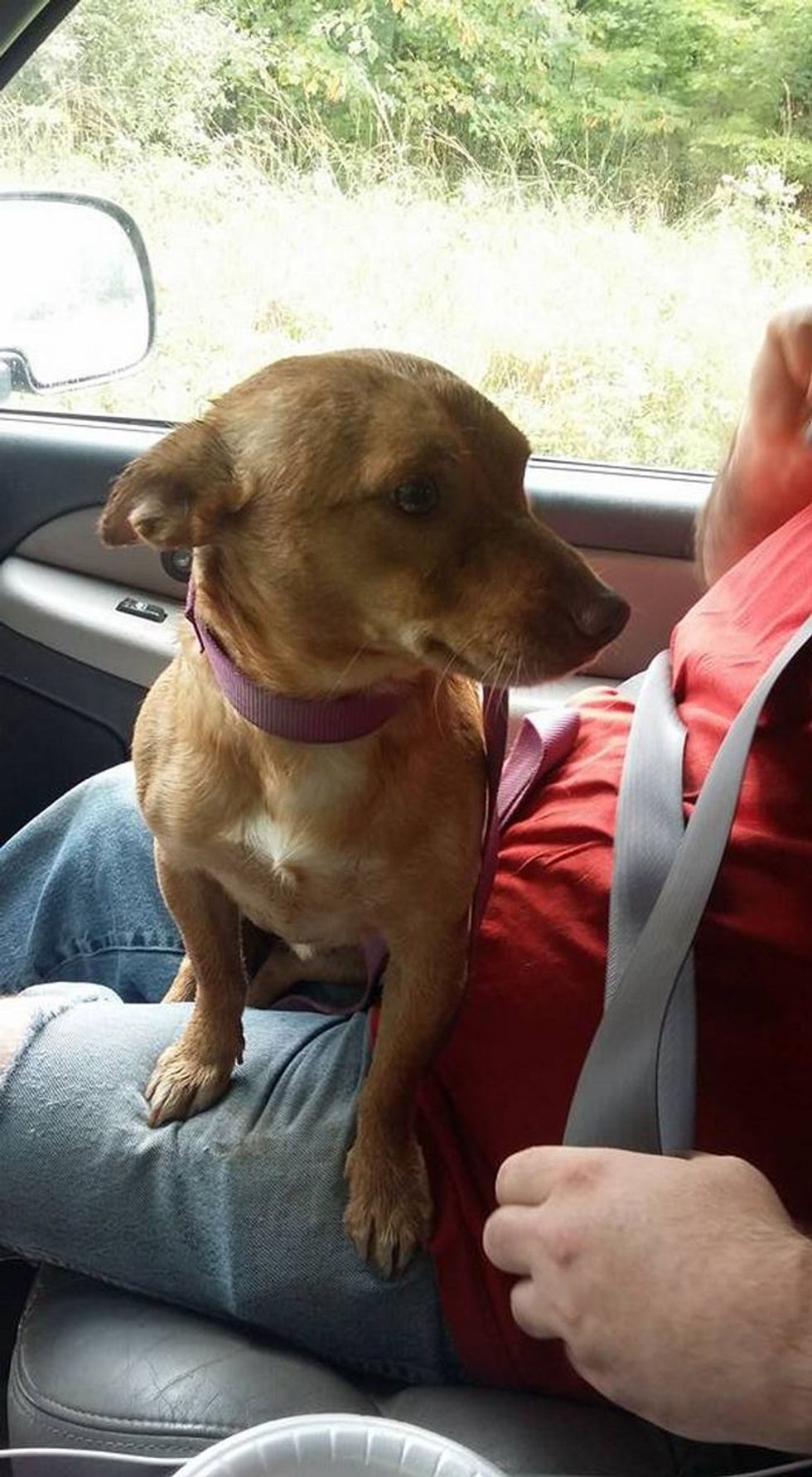 And along with her
Facebook
 post being shared more than 75,000 times, the Coles are also sharing their home with the dog until they can find him a permanent, loving home. It's insane that someone could be so heartless, but thank goodness there are people out there like the Coles...and hopefully the "dirtbag" saw the post.