Have iPhone, will go viral.
When one single mom snapped a photo of Prince William, Duchess Kate, Meghan Markle, and Prince Harry at the Royal Family Christmas celebration, she had no idea that it would go massively viral and she would become a hero of the Internet.
But that's just sort of how things go these days, isn't it?!
All the current (and future!) members of the Royal Family were in attendance on Christmas Day for a service at the Queen's estate in Norfolk.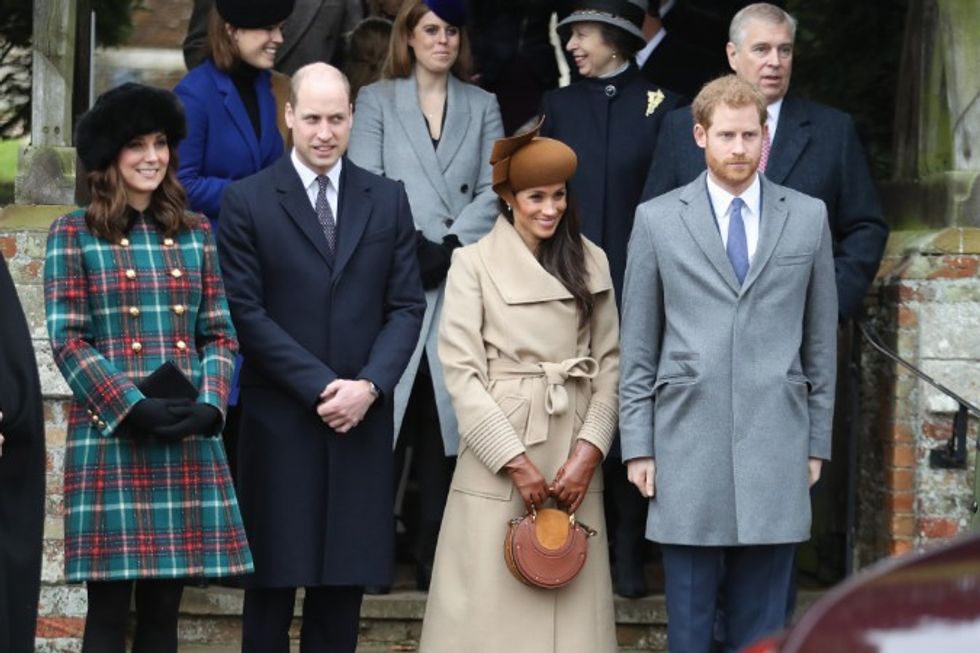 via: Getty Images
The Christmas Day service is an annual tradition for the Royal Family and for all the people of England.
Professional photographers were in attendance to capture each moment of the special day.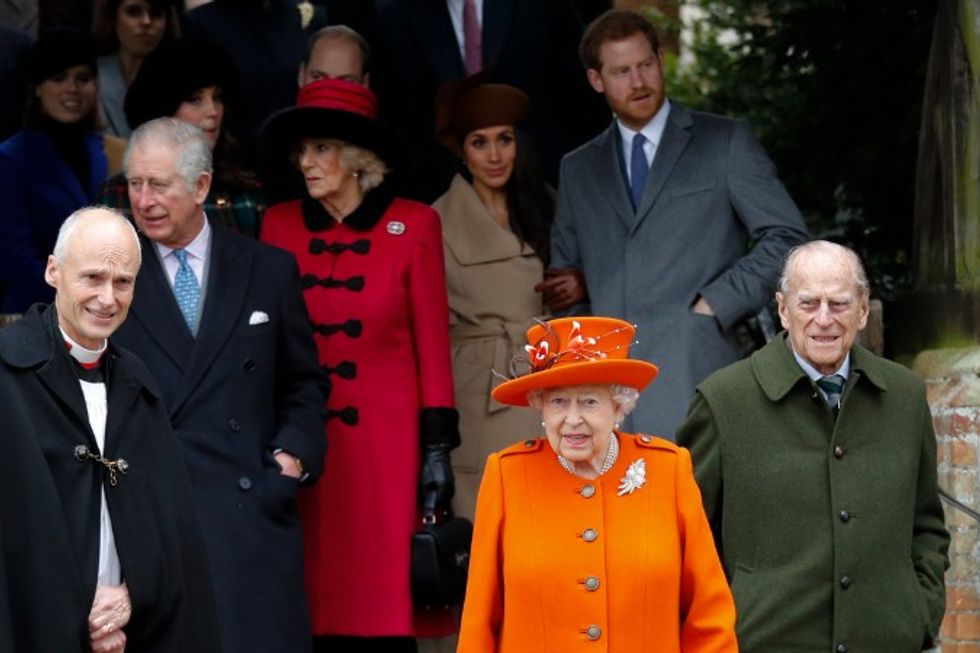 via: Getty Images
But it's also tradition for crowds of people to gather outside St. Mary Magdalene Church in Sandringham and for the Royal Family to greet their fans.
That's exactly what happened this year.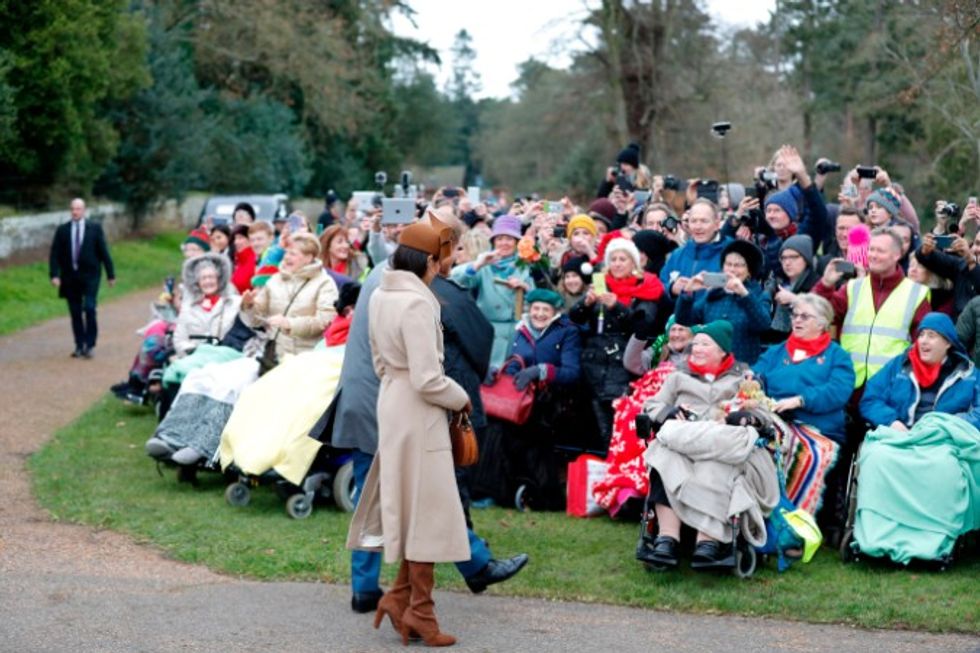 via: Getty Images
Members of the crowd are free to greet and take photos of the Royal Family as they make their way down the path.
It's truly a one-of-a-kind experience for many.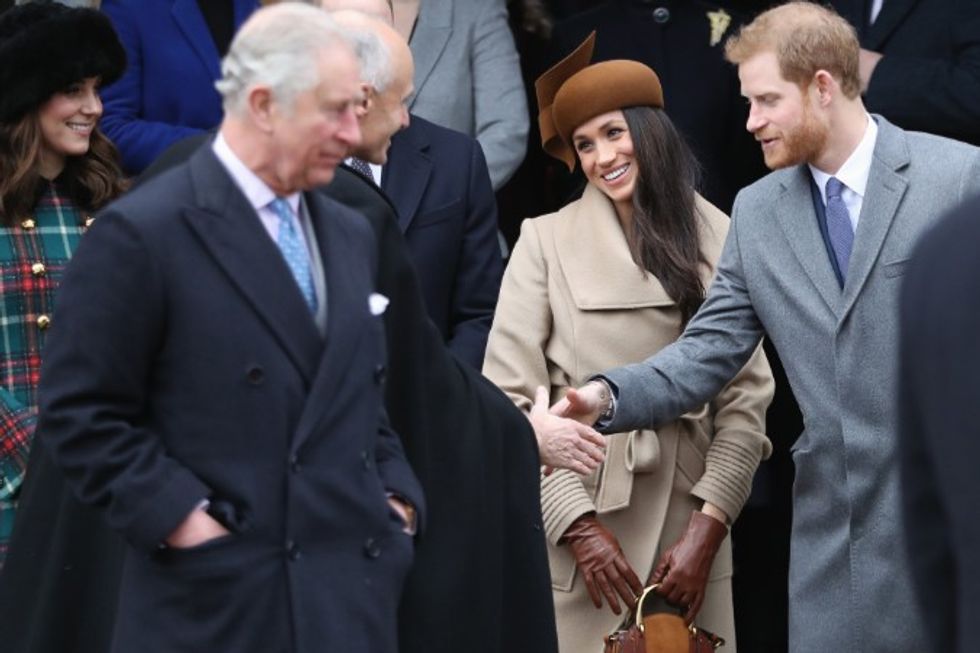 via: Getty Images
Often, because members of the public are so close to the Royal Family for this event, they get better pictures than the professional photographers who are present.
That's exactly what happened for Karen Anvil from Watlington in Norfolk.
Had a lovely morning at Sandringham with my daughter! https://t.co/XceMtXDlBM

— Karen Anvil (@Karen Anvil)1514202709.0
After being too sick to go last year, Anvil promised her daughter they would make the trek to the church this year to see the Royal Family. Little did Karen Anvil know that while there, she'd snap the picture heard 'round the world...
You've probably seen Anvil's photo because it's been shared approximately a billion times since she took it:
No big deal, just an amazing photo of the gorgeous Royal Family looking beautiful and happy on Christmas Day!
When asked how she managed to get their attention for the photo, this is what she had to say:
@BeingKimmie Just Merry Christmas! It was lovely :)

— Karen Anvil (@Karen Anvil)1514206595.0
"I'm just very bubbly by nature and I was with my daughter and I got a bit excitable, I suppose,"
Anvil told the BBC
. "I was just sort of shouting and I just went 'Merry Christmas!' like an idiot. I was fan-girling. That's all I said and got them to look."
Within hours of Anvil posting the photo, it had thousands of likes and retweets. According to the BBC, "her previous record was just five likes."
Seems a photo taken by a member of the public at Sandringham is on the front of many national newspapers tomorrow -… https://t.co/kG2ShpZBlO

— Allie Hodgkins-Brown (@Allie Hodgkins-Brown)1514239852.0
Oh yeah, there were also the countless messages from publications asking for her permission to use the photo and advice from people on Twitter about how much to charge. "At first I said oh yeah sure. Have the photo. I know nothing about that," she said.
But when she was made privy to the opportunity to make a little cash, she figured out a copyright.
@carolanna1895 Omg! I have no idea what I'm doing 😂

— Karen Anvil (@Karen Anvil)1514210699.0
Now, she has agents calling her up! Through her newfound fame and glory, Karen Anvil has remained just as bubbly and adorable as ever.
She's hoping to use the money she makes from the photo to send her daughter to college.
Anvil told the BBC
, "The thing is — and I hate to play the single mum card — I'm a single parent, I work two jobs, which I'm proud of and I've always worked. Now I want to save money for my daughter for uni and if I can do that, and can get that opportunity that's amazing."