2017 has become the year of sexual predators getting their comeuppance — in some cases, after years of harassing and abusing others. Most of the stories we've heard over the past few months have been revealed when the victims of such misconduct come forward with the details. In fact, the men and women who bravely stepped up to bring their abusers' actions to light have been heralded by nearly everyone — they were even collectively named "The Silence Breakers" and awarded TIME Magazine's Person of the Year.
Today's story, however, was not revealed by a victim. Rather, it is the aggressor himself who has come forward to share his own history of sexual misconduct.
You might recognize Morgan Spurlock best from his role in the film Supersize Me.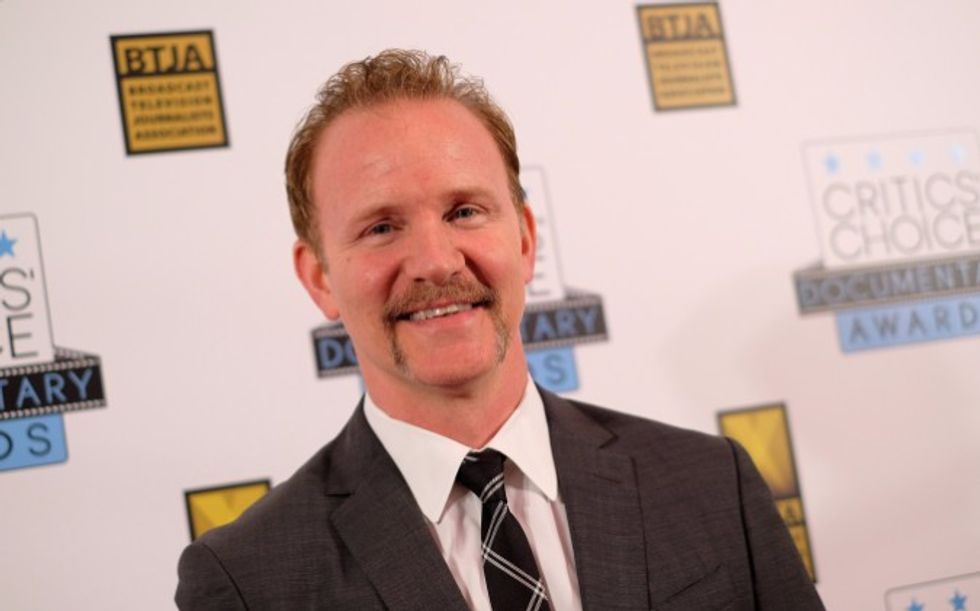 via: Getty
He was the documentary's director, producer, and primary subject. After the success of 
Supersize Me
, Spurlock went on to direct and produce several additional documentary films and TV specials.
On December 13, 2017, Spurlock posted the following tweet:
I am Part of the Problem Read: https://t.co/MfRAtm3fcv

— Morgan Spurlock (@Morgan Spurlock)1513211000.0
The tweet said simply, "I am Part of the Problem," with a link to a
longer blog post
. In that post, Spurlock confesses to having a history of sexual misconduct.
"As I sit around watching hero after hero, man after man, fall at the realization of their past indiscretions, I don't sit by and wonder 'who will be next?'" Spurlock wrote. "I wonder, 'when will they come for me?'"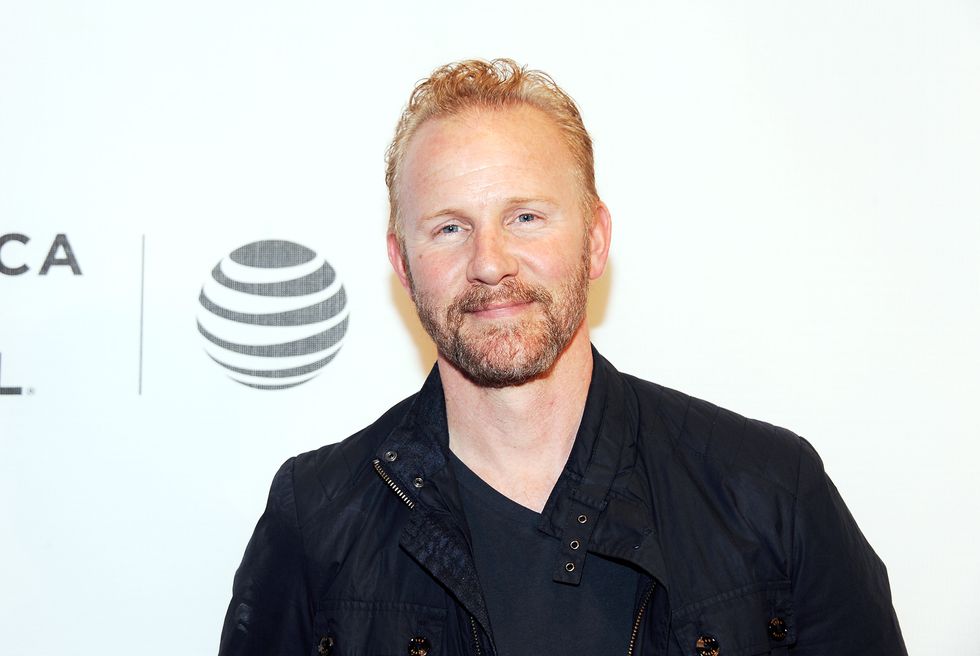 via: Getty
"You see, I've come to understand after months of these revelations, that I am not some innocent bystander, I am also a part of the problem.
"I'm sure I'm not alone in this thought, but I can't blindly act as though I didn't somehow play a part in this, and if I'm going truly represent myself as someone who has built a career on finding the truth, then it's time for me to be truthful as well.
"I am part of the problem."
Spurlock went on to share the details of an instance that occurred when he was in college.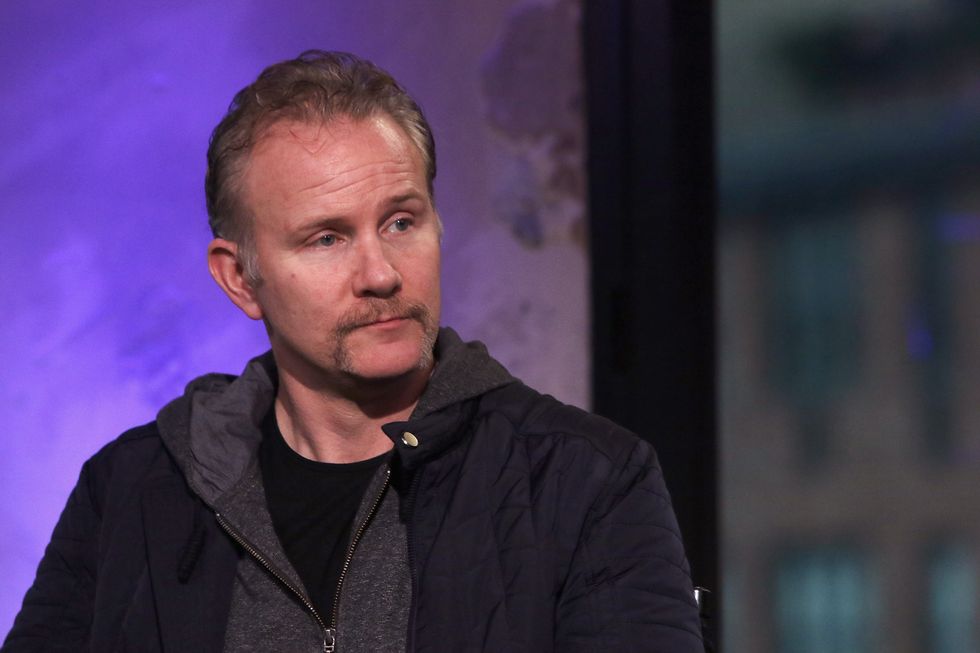 via: Getty
He had what he considered a one-night stand with a woman.
"In my mind, we'd been drinking all night and went back to my room. We began fooling around, she pushed me off, then we laid in the bed and talked and laughed some more, and then began fooling around again. We took off our clothes. She said she didn't want to have sex, so we laid together, and talked, and kissed, and laughed, and then we started having sex.
Spurlock says the woman he was with soon became upset.
"'Light bright. That kids' toy, that's all I can see and think about,' she said … and then she started to cry. I didn't know what to do. We stopped having sex and I rolled beside her. I tried to comfort her. To make her feel better. I thought I was doing ok, I believed she was feeling better. She believed she was raped."
In addition to the incident that took place in college, Spurlock shared the details about a former employee whom he verbally harassed.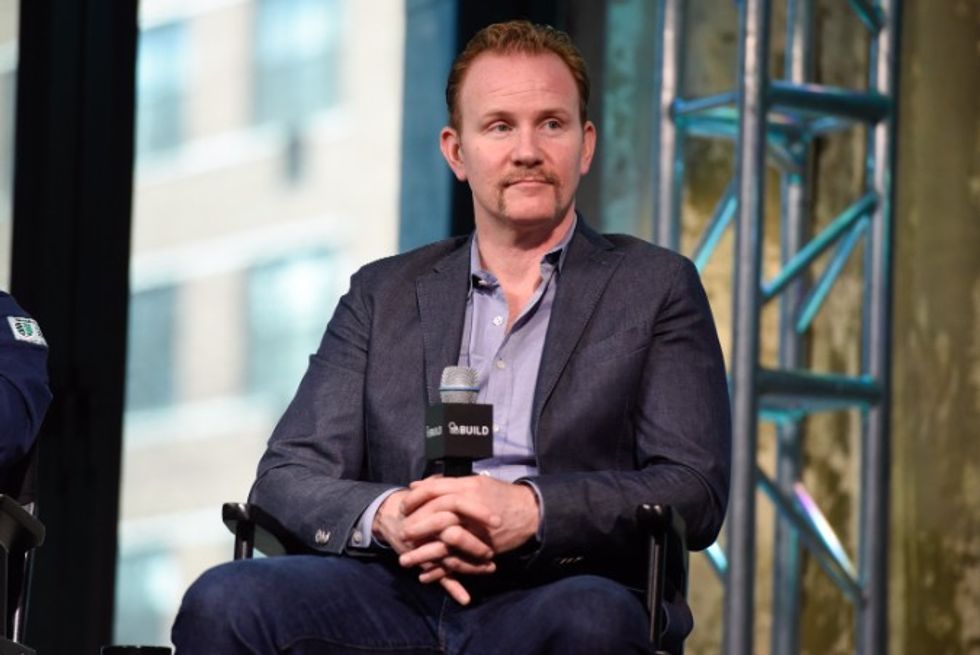 via: Getty
"I would call my female assistant "hot pants" or "sex pants" when I was yelling
to her from the other side of the office. Something I thought was funny at the time, but then realized I had completely demeaned and belittled her to a place of non-existence.
"So, when she decided to quit, she came to me and said if I didn't pay her a settlement, she would tell everyone. Being who I was, it was the last thing I wanted, so of course, I paid. I paid for peace of mind. I paid for her silence and cooperation. Most of all, I paid so I could remain who I was."
Spurlock then went on to give additional details of the sexual misconduct his wives and girlfriends over the years have had to endure.
"I have been unfaithful to every wife and girlfriend I have ever had," Spurlock wrote.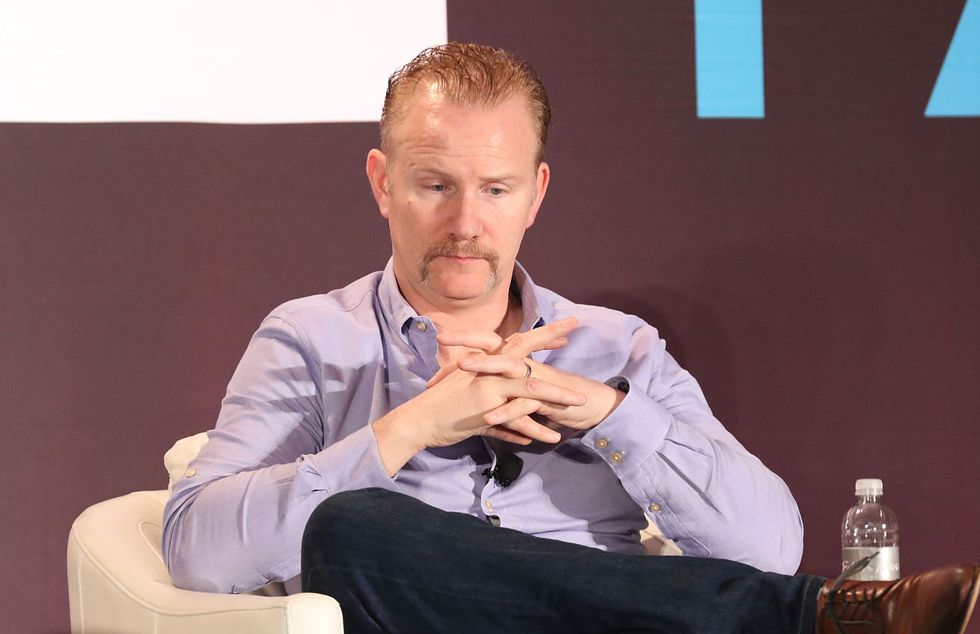 via: Getty
"Over the years, I would look each of them in the eye and proclaim my love and then have sex with other people behind their backs.
"I hurt them. And I hate it. But it didn't make me stop."
Spurlock then went on to wonder why he is, as he put it, "part of the problem."
"Is it all ego? Or was it the sexual abuse I suffered as a boy and as a young man in my teens? Abuse that I only ever told to my first wife, for fear of being seen as weak or less than a man?
"Is it because my father left my mother when I was [a] child? Or that she believed he never respected her, so that disrespect carried over into their son? 
"Or is it because I've consistently been drinking since the age of 13? I haven't been sober for more than a week in 30 years, something our society doesn't shun or condemn but which only served to fill the emotional hole inside me and the daily depression I coped with. Depression we can't talk about, because its wrong and makes you less of a person."
Reactions to Spurlock's confession have been mixed.
@MorganSpurlock @yashar I have a lot of mixed feelings reading this but I think it is brave to come forward honestl… https://t.co/rscAVVsaDH

— Dorit Murciano (@Dorit Murciano)1513213042.0
Several people commented on his tweet by calling him brave for coming forward with these details that paint him in such a negative light.
Others, however, are not nearly as congratulatory.
After all, the things Spurlock confesses to in his statement are rape, harassment, and infidelity. And of course, it's awful that he himself was abused and suffers from alcoholism and depression. It's better that he's confessing to these things rather than simply waiting for someone to accuse him outright, but we cannot ignore the fact that he did them in the first place. He made the conscious decisions to act in these ways.
There are many who think the only reason Spurlock made this confession is to get in front of the inevitable PR nightmare that would occur if one of his victims had come forward.
Confessing doesn't make someone a decent person. Not raping another human being is what makes someone a decent person. It's also worth noting that nowhere in his statement does Spurlock apologize for his actions. He acknowledges them, states (repeatedly) that he's "part of the problem" and says he will do better, but not once does he say "I'm sorry."
And confessing to your own misdeeds — even when you're a famous person whose life is constantly in the spotlight — does not make you brave.
Women who live through situations like the ones Spurlock put these people through are the brave ones. What do you think? Is Spurlock's confession too little too late, or should it earn him bonus points that he came forward before anyone else accused him?