attends the 30th Anniversary Celebrating Women Breakfast at Marriott Marquis Hotel on May 11, 2017 in New York City.
The presence of offensive comments on social media is nothing new. For some reason, the anonymous nature of the Internet makes people feel invincible, and they're comfortable saying horrible things that they may never say in person.
But what happens when someone makes a comment from their personal Facebook page, making them instantly identifiable? And what if the comments are not just offensive, but dangerous?
Linda Sarsour is a Palestinian-American political activist.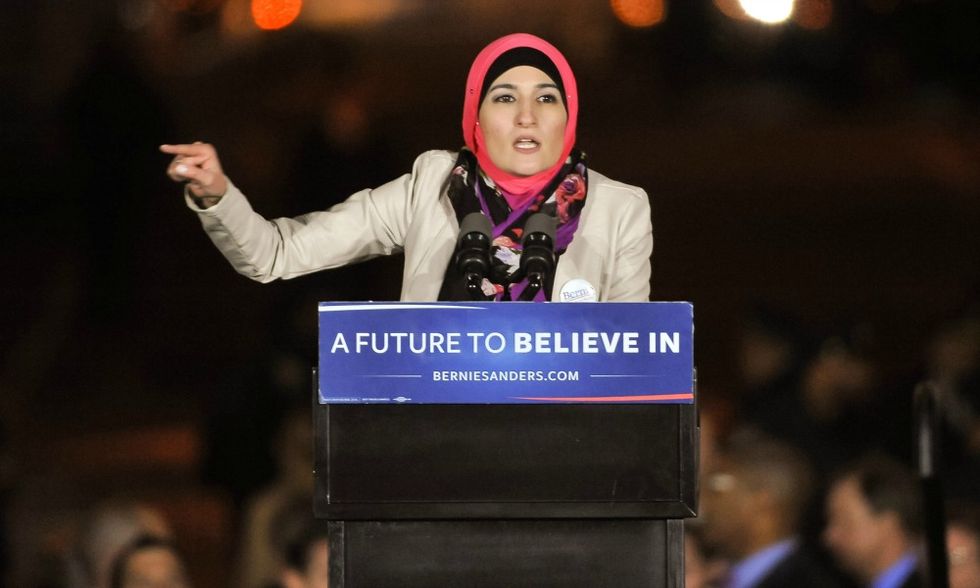 via: Getty
One of her first activist demonstrations came after the September 11th terrorist attacks in 2011 where she defended the civil rights of Muslim Americans. She was also one of the organizers of the Women's March in 2017.
At age 25, Sarsour became the executive director of the Arab American Association of New York (AAANY).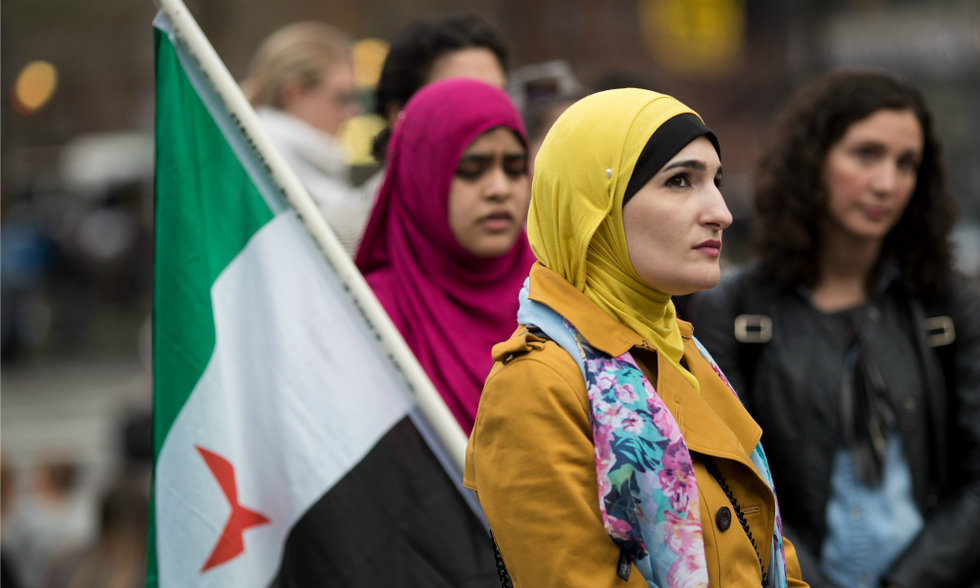 via: Getty
She has gained worldwide attention for her protests against the police surveillance of Muslim Americans and her participation in the Black Lives Matter movement.
The New York Times
claimed that Sarsour "has tackled issues like immigration policy, mass incarceration, stop-and-frisk and the New York Police Department's spying operation on Muslims — all of which have largely inured her to hate-tinged criticism."
On September 27, The University of South Florida made an announcement of an upcoming event on its Facebook page.
The organizers of the 2017 Women's March would be coming to campus to speak on October 11. Speakers included Tamika Mallory, Carmen Perez, and Linda Sarsour. Soon after the announcement, people began commenting with a mixture of both positive and negative feedback.
While some social media users jumped in with the sadly predictable anti-Muslim rhetoric, one man took it a step too far and made shocking threats against Sarsour.
Florida resident Wes Giuliano posted this disturbing comment on the school's announcement. While it doesn't directly state that Giuliano planned on harming Sarsour, it strongly implied it, especially the bit about whether or not she would be wearing "body armor."
Many people were horrified by the upsetting comment.
It quickly began making the rounds on social media. And, because he chose to make this comment from his personal Facebook account, Giuliano was immediately identified...
Online investigators were able to identify his employer after just a quick scroll through his Facebook page.
Not only was the comment frightening, it was also extremely brazen, seeing as he was publishing proof of his deadly intentions for the world to see. Even after hitting the delete button, the Internet never forgets.
Social media users quickly made calls to his employer for his immediate termination.
Pardon me, @FloridaHospital but it appears as though one of your employees is plotting to murder @lsarsour -Could… https://t.co/AqA33ugDHj

— Imraan Siddiqi (@Imraan Siddiqi)1507685851.0
"Pardon me, 
@
FloridaHospital," user 
Imraan Siddiqi
but tweeted, "it appears as though one of your employees is plotting to murder 
@
lsarsour. 
Could you please address?"
While Florida Hospital did end up responding, it was very brief and gave no information regarding the status of Giuliano's employment.
@imraansiddiqi @lsarsour Thank you for bringing this to our attention. We will follow up internally.

— AdventHealth (@AdventHealth)1507687551.0
"Thank you for bringing this to our attention," the tweet said. "We will follow up internally."
The shocking comment ended up making it all the way to New York-based Black Lives Matter activist and writer Shaun King.
King also called out the hospital demanding action. "‪What your employee, Wes Giuliano, says here is an illegal death threat against my friend Linda Sarsour. This cannot be accepted," he tweeted. "What will you do about it? This is a public safety emergency."
The University of South Florida also made a statement regarding the threat.
They took the comment very seriously, and claim to be working "with law enforcement" to get the matter sorted out,
saying:
"The University of South Florida Police Department was notified of potential threats made on social media towards Linda Sarsou, a presenter for an event scheduled at the USF Marshall Center on Wednesday, October 11, 2017.
USF Police initiated an investigation into the matter and identified Wesley Giuliano as the individual who posted the comments. Mr. Giuliano voluntarily responded to the police department for an interview, admitted to making the posts, and cooperated fully with detectives. The investigation determined that there was no specific threat made and no evidence to support criminal charges.  Giuliano was issued a No Trespass Order from University property.
So, how did people react?
The safety and security of our students, faculty, staff and visitors is of paramount importance to the USF Police Department. We partner with campus entities in the managing of special events to ensure safety measures are in place."
Whether Guiliano was seriously threatening harm on Sarsour or not, this type of hate speech cannot go on.
"Death threats will not stop the brave women that step on the stage today," said USF. "This is disgusting," one commenter said. "I'm glad that these threats are being investigated and would love to be updated if possible. I am also glad that these powerful women will not be stopped by hateful cowards."