Flowers are a great way to instantly brighten someone's day. They add a bit of cheer to your home, smell amazing, and show the special people in your life how much you care.
One Chicago-based florist company has a greater goal than simply to create gorgeous flower creations. Along with giving back to their community, they're fighting against racism in a totally unique way. Hear what the Internet has to say about the controversial addition to their website.
Flowers for Dreams is a Midwestern flower company that was started by a group of college students.
According to their website, it began as a way to earn some extra cash while being able to give back to underprivileged communities. "We set out to sell a few hundred roses to parents outside a high school graduation ceremony. The plan was to use half the profit to upgrade our college diets from frozen pizza to takeout, and the other half to buy backpacks for the low income students we tutored during summer. Make a little money and make a difference."
Since launching their website in 2012, their business has flourished and they've never ceased their commitment to giving back.
Each item purchased gives back to local charities, and the amount of money they've raised so far is staggering.
In order to gain access to their website, a new popup requires customers to answer this simple question.
If the answer is no, the customer is told in no uncertain terms that their business is unwanted before being redirected to the United States Holocaust Memorial Museum's homepage. The change to the website was added on Monday, August 14 as a response to Saturday's violent White Supremacist rally in Charlottesville, VA.
The popup has taken the Internet by storm, and has been met with a mixed response.
Many voiced their outrage on social media. This poster refused to select either option and is instead choosing "America," whatever that means.
Though the question seems like a no-brainier, the controversy it's created proves that many people don't feel that way.
But while there have been many negative reactions, the outpour of love and support for the amazing small business has been overwhelming.
People from across the globe have been applauding the company for standing against racism during such a turbulent time.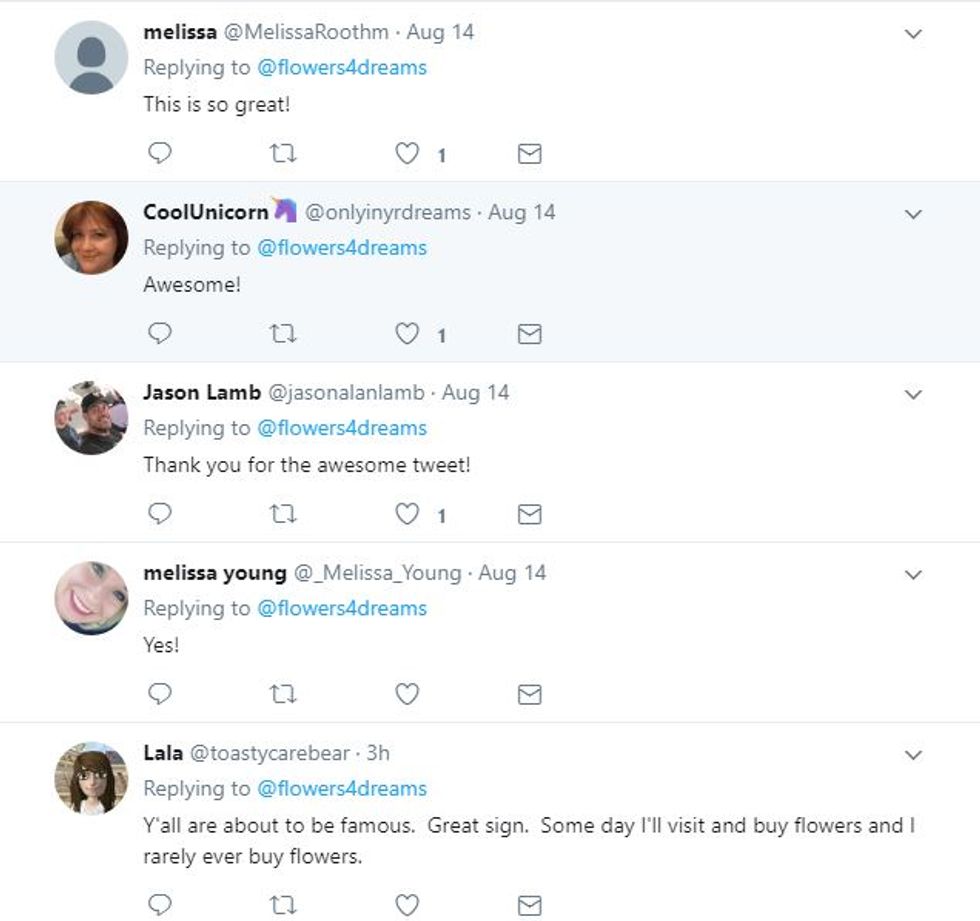 via: Twitter
Many have expressed plans on purchasing flowers simply to help give back and support the mission of Flowers for Dreams.
The day after the popup was added, the company made a statement in response to the surprising reaction.
Unfazed by the angry responses, Flowers for Dreams will continue to fight for what's right and do what they can to make a positive impact. Know anyone in the Chicago area in need of some cheering up?