Sure, you could go to the pet store for your dog's bed, or you could try your hand at DIY like dog owner Jonathan.
To treat his pups, Jonathan and his wife turned an old-school television into a luxury dog bed that's basically everything his furry friends could have asked for.
He shared his project on Imgur.
Finding a TV that fit the bill was no small feat.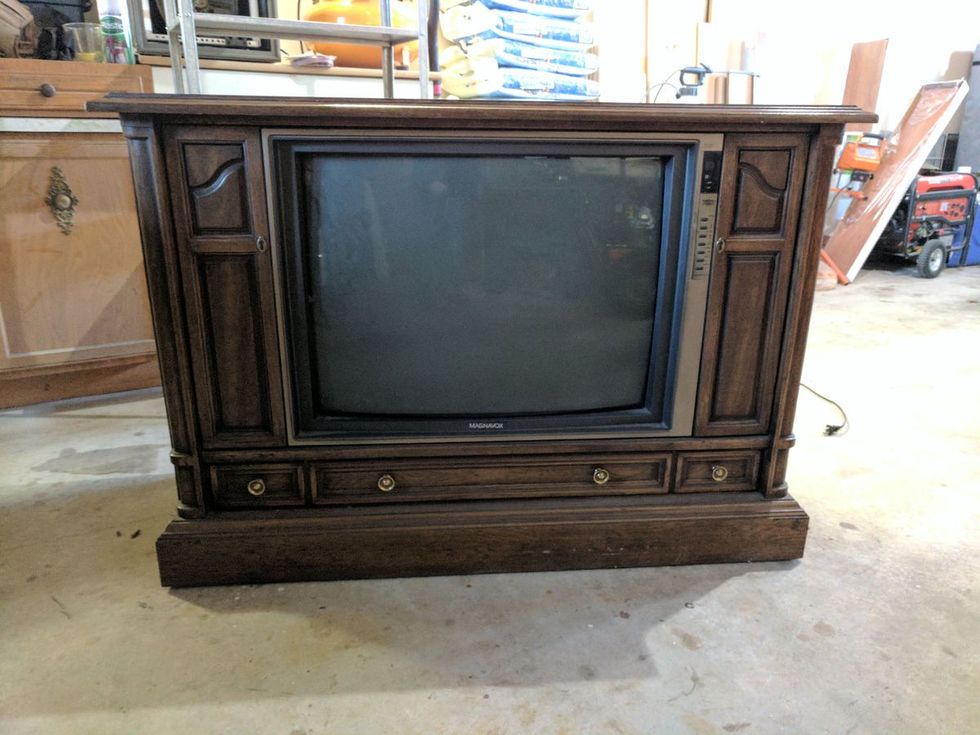 via: Imgur
Jonathan and his wife were seeking a TV that wasn't too tall and made out of a material other than plastic. The couple ended up finding the perfect vintage TV at Second Chance in Baltimore—a non-profit that deconstructs old buildings and homes, and then repurposes items for resale.
Safety came first when removing the TV from its frame.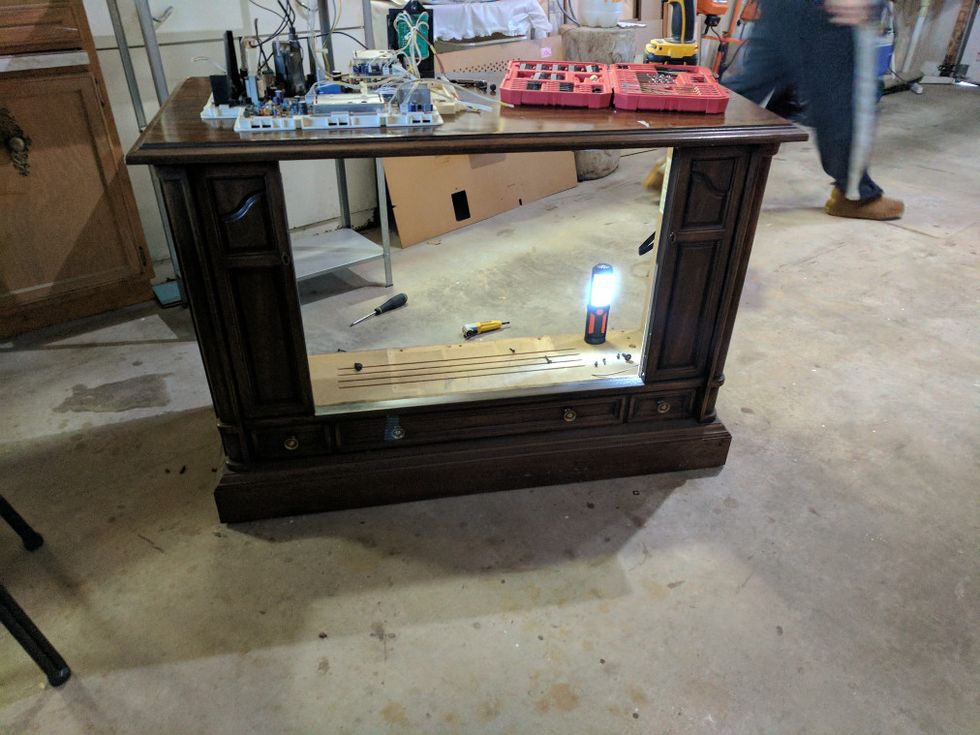 via: Imgur
Tube TVs can remain highly charged for years, even when powered off. The first step of removal was safely discharging the CRT.
Then it was time to sand and paint.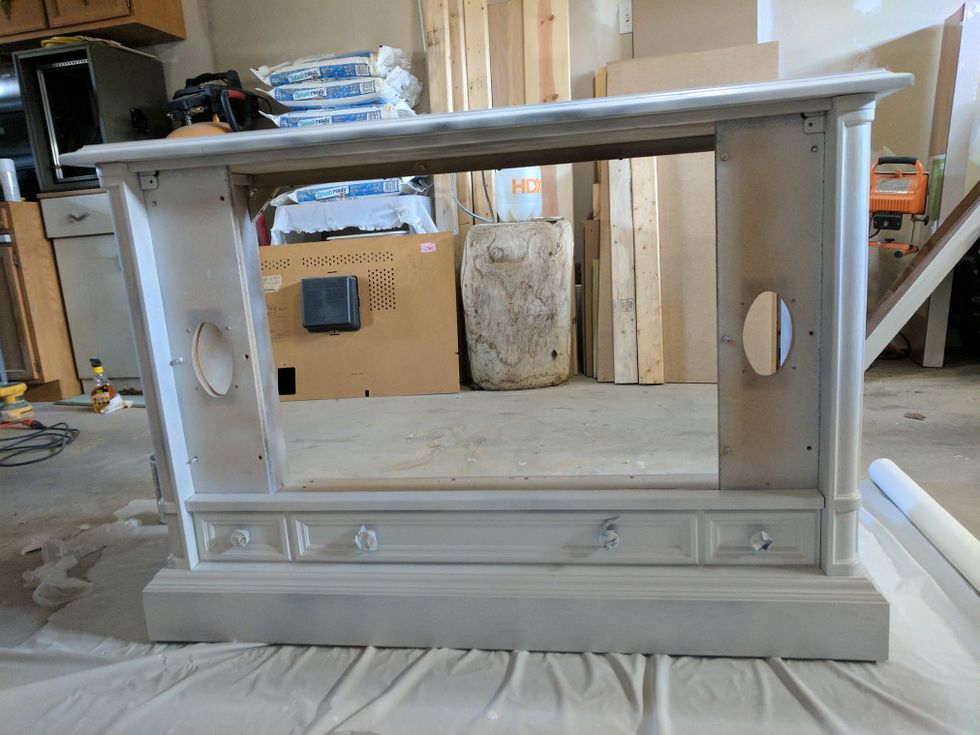 via: Imgur
The frame is mainly made out of particle board. It took several coats to get a clean look. Jonathan used a white primer for the base and then coated the frame with spray paint.
They used a stick-able wallpaper when creating the backboard.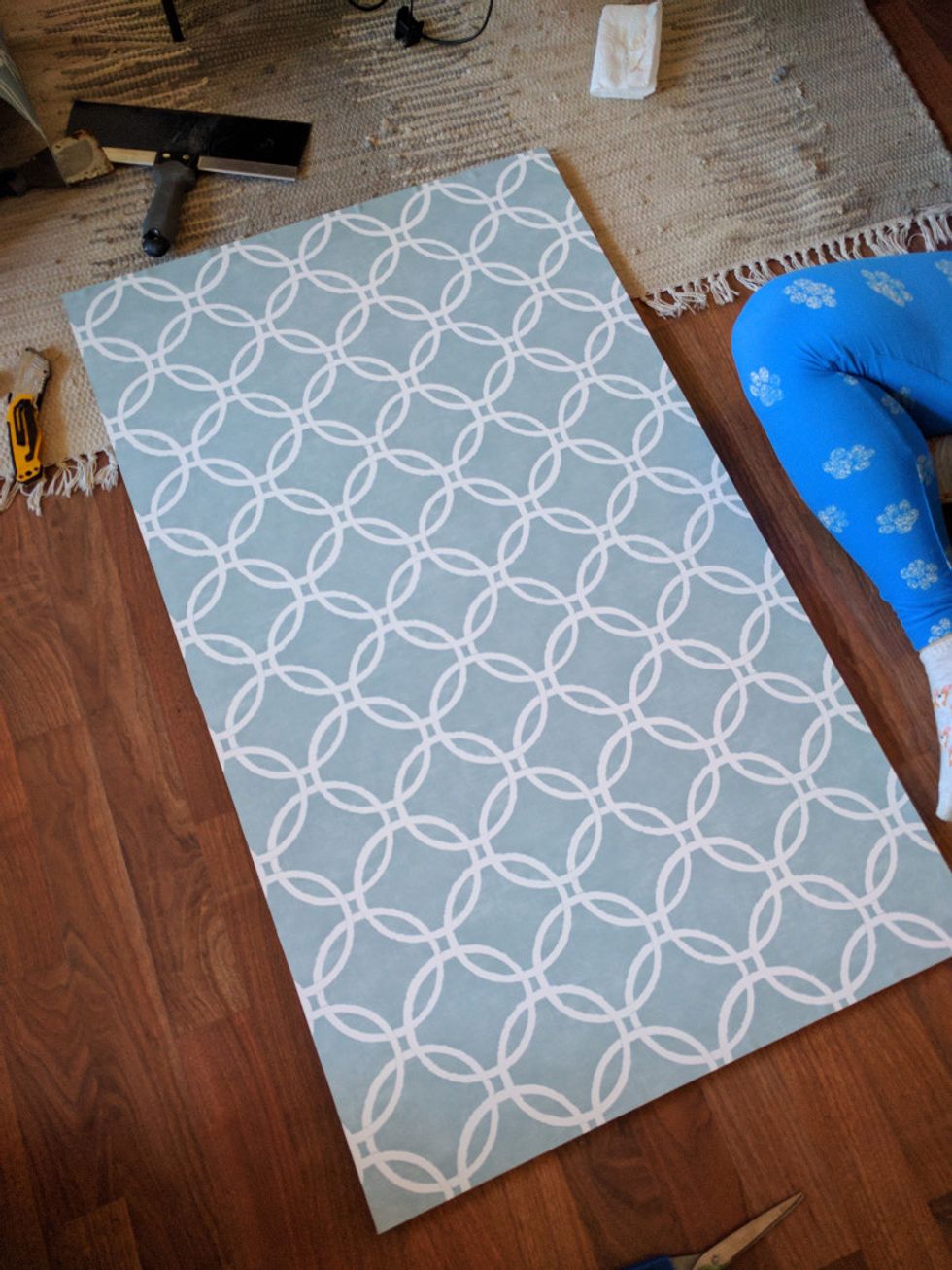 via: Imgur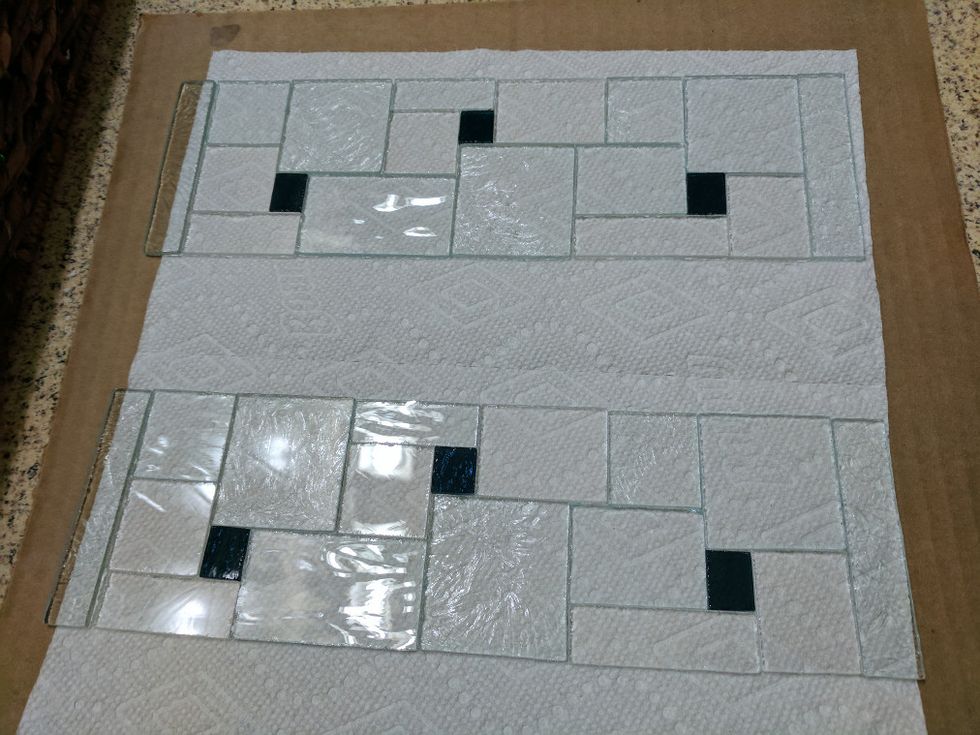 via: Imgur
Jonathan used stained glass to create large, simple geometric shapes for the speaker cutout on the TV frame.
A jigsaw was used to cut out the supports where the speakers used to be.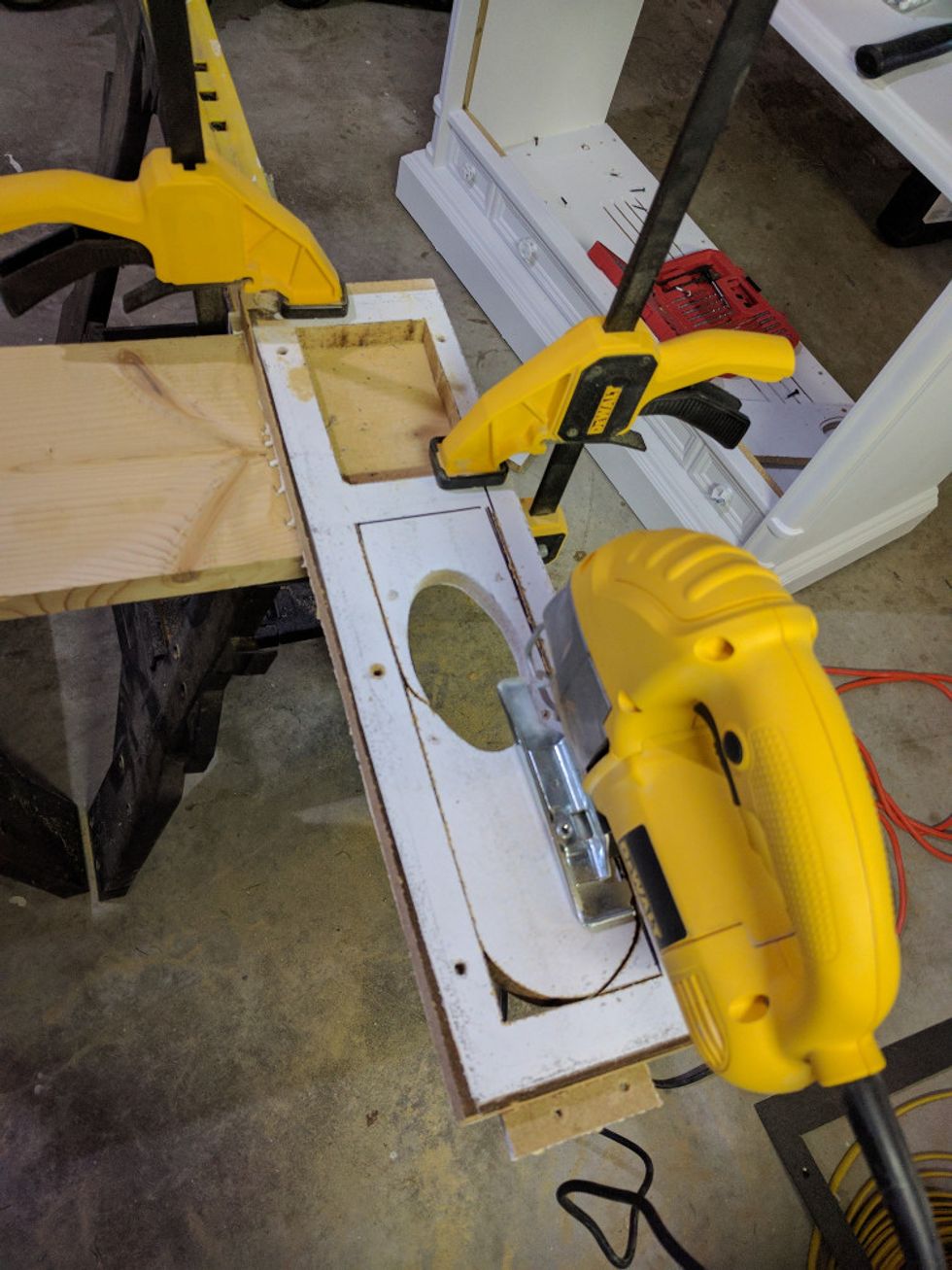 via: Imgur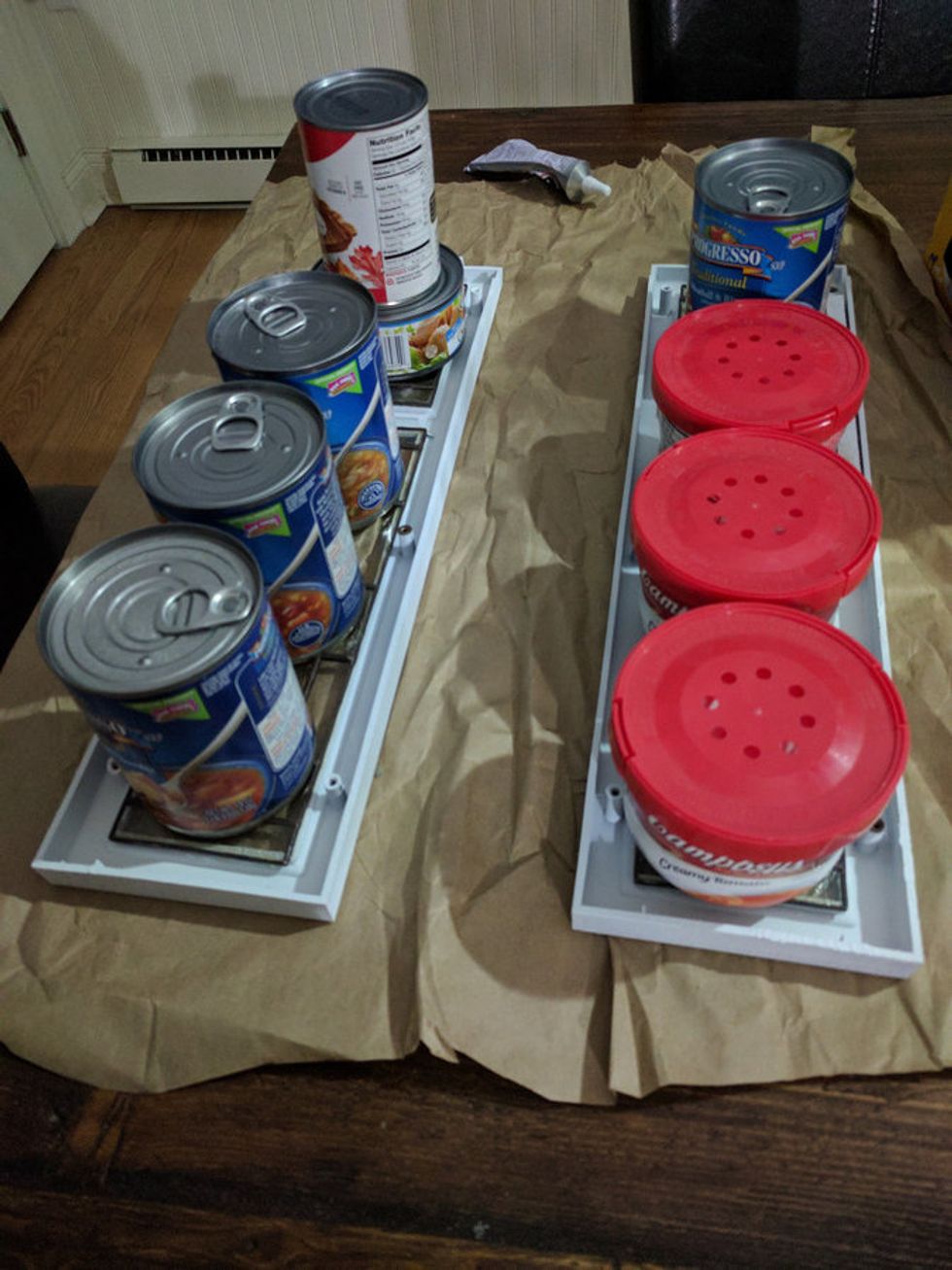 via: Imgur
The stained glass was glued to the frame with E6000 craft glue. Cans of soup were used to apply pressure.
The DIY cushion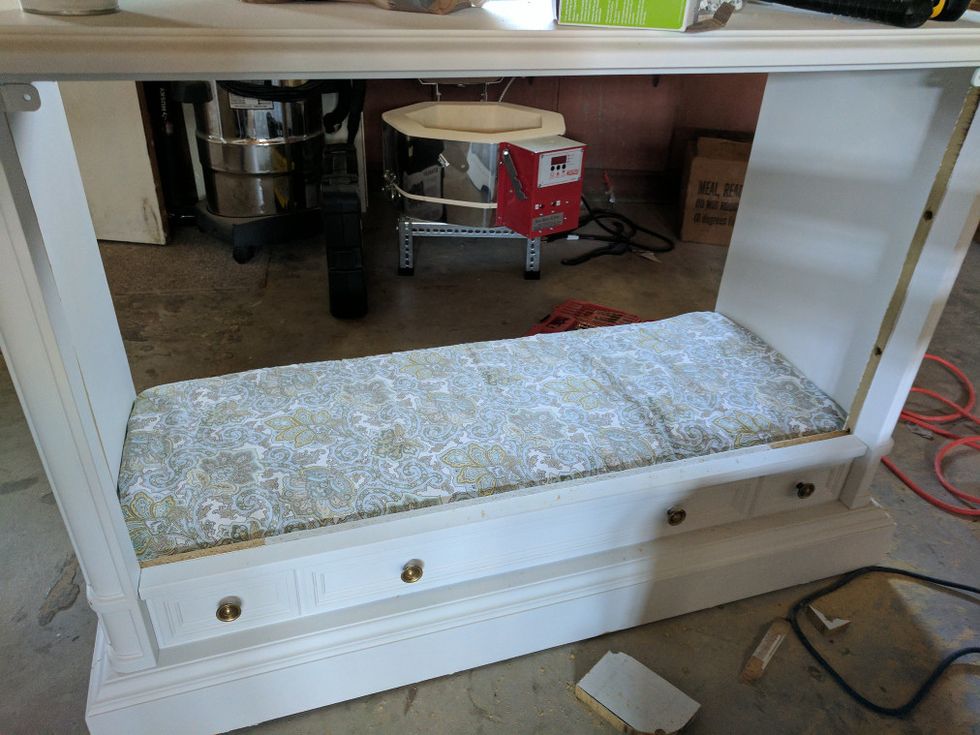 via: Imgur
The cushion material was purchased on Amazon, cut to size, and then slipped into a washable fabric cover.
The finished product.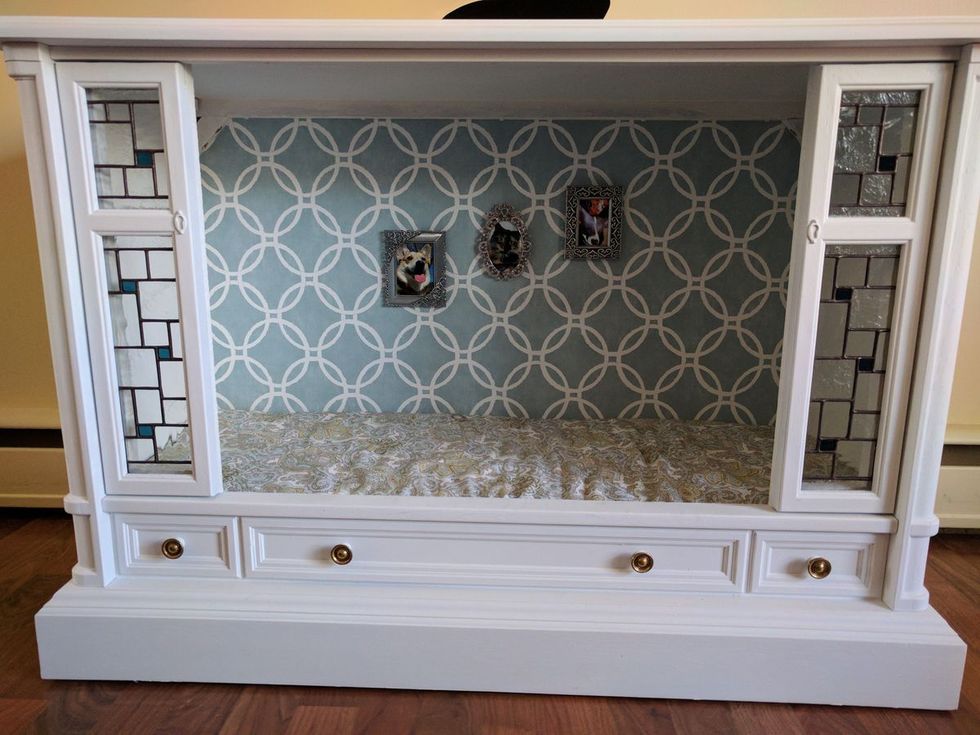 via: Imgur
In total, Jonathan estimates the bed took around twenty hours to complete, and it was constructed over the course of a month and a half.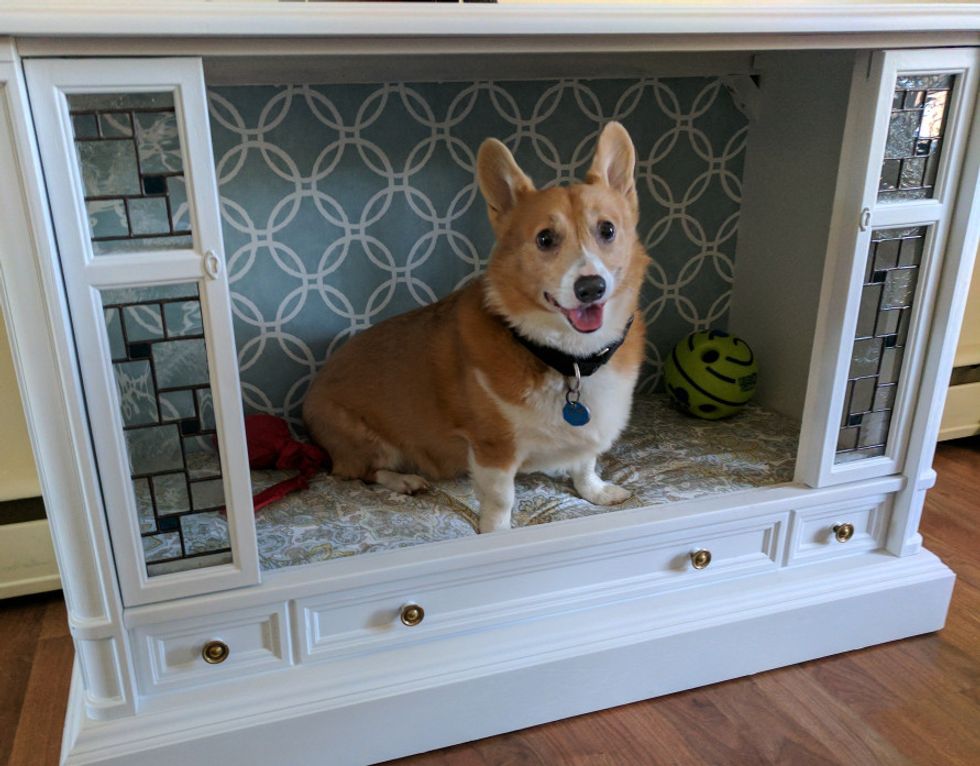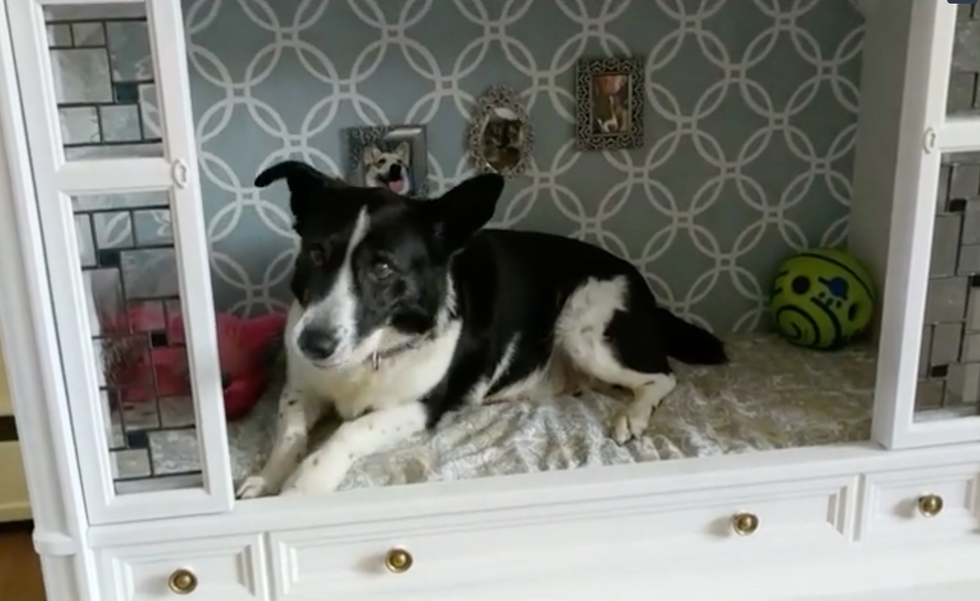 Looks like doggy heaven if you ask me.