The school year is starting back up, and high school seniors are recreating their very first day of school photos.
Most of the pictures are extremely cute.
Like this one, for instance.
Some of them are a wee bit awkward.
But still cute.
But mostly, the pictures just make parents wonder where the time has gone.
If you're a parent, you might have to fight back the waterworks a little bit here.
But Tyra Hunt, a 17-year-old high school senior from Kentwood, Michigan, decided she was going to take it a step further.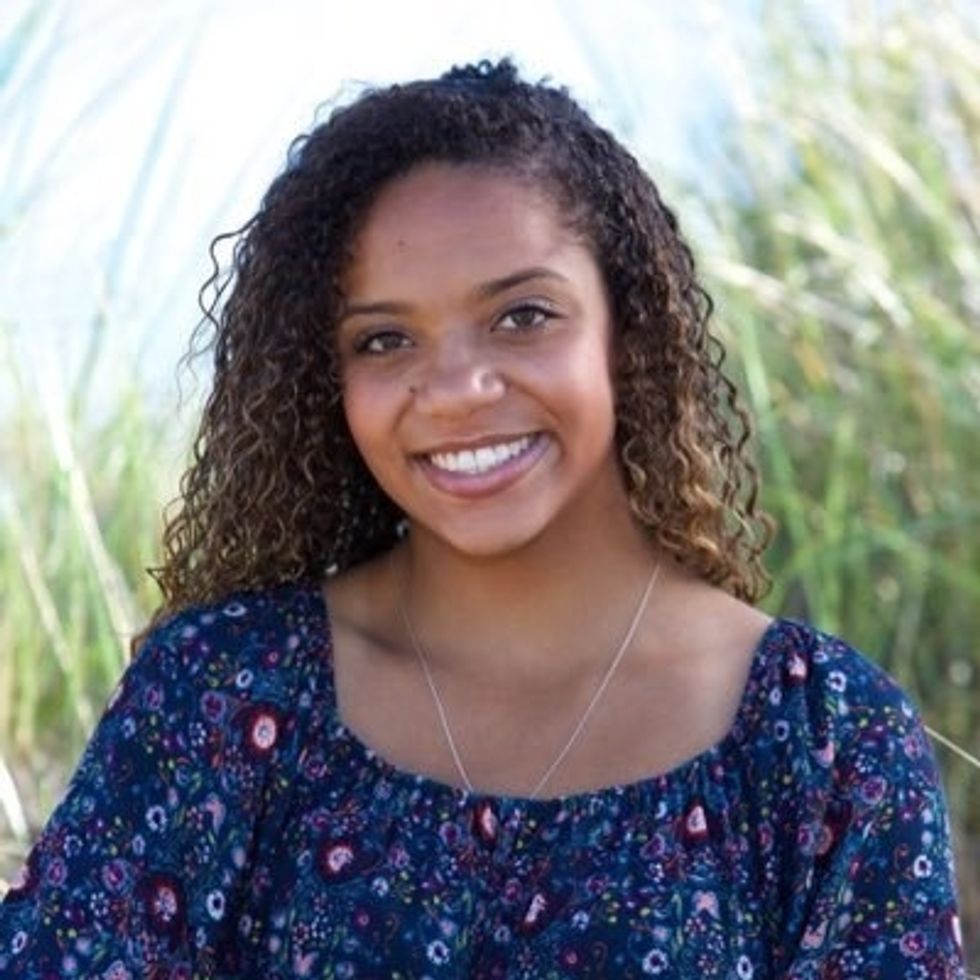 via: Twitter
Her school lets students have some real fun with their senior yearbook photos, and Tyra wasn't about to let this opportunity go to waste.
Her kindergarten photo is a little awkward, to say the least.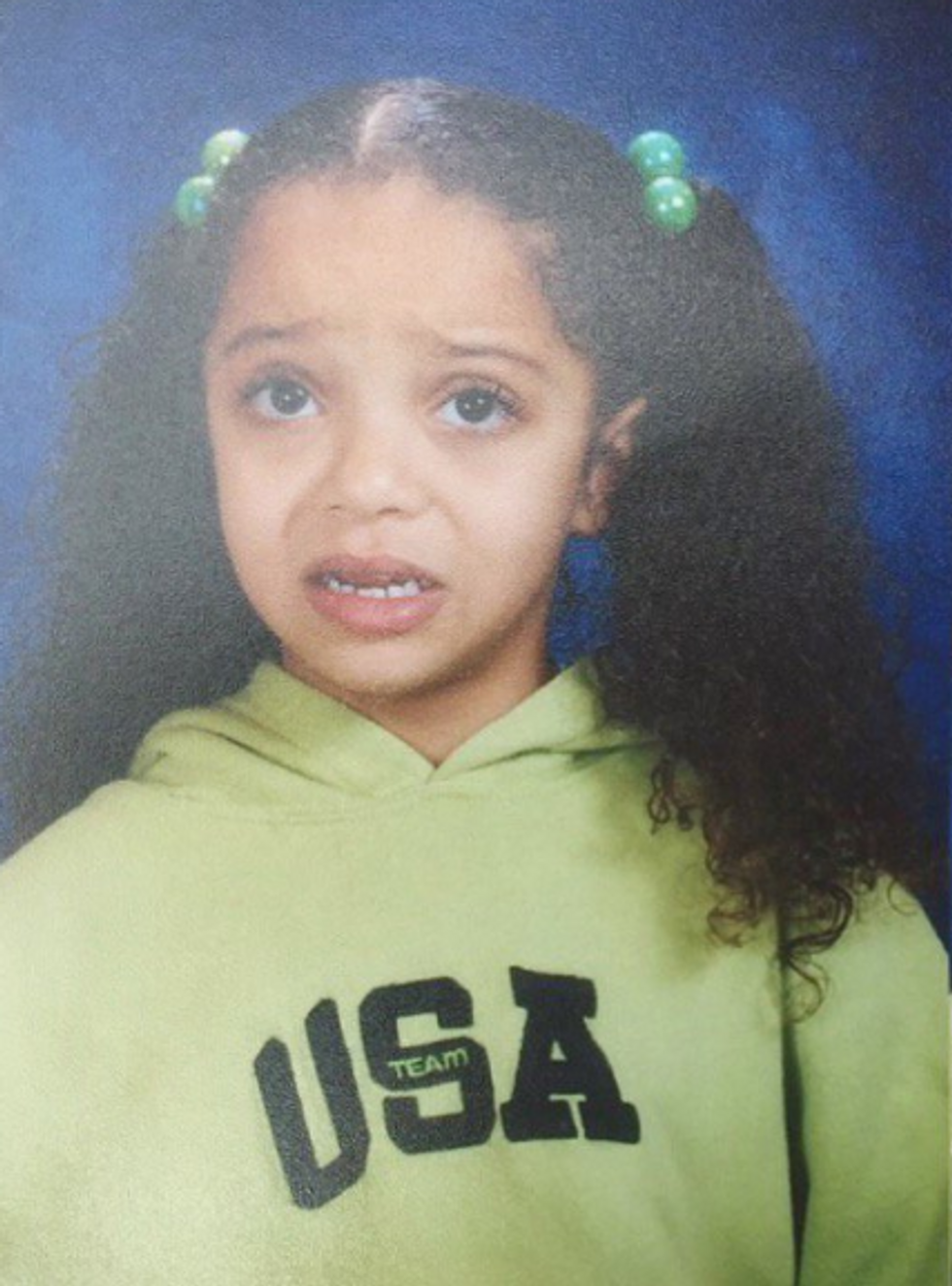 via: Twitter
Apparently, she didn't want to have her photo taken and her mom had to stand there and make her smile. This is where it gets good.
Hunt went out and bought a hoodie that matched the one from her kindergarten pic and even ironed on a USA logo.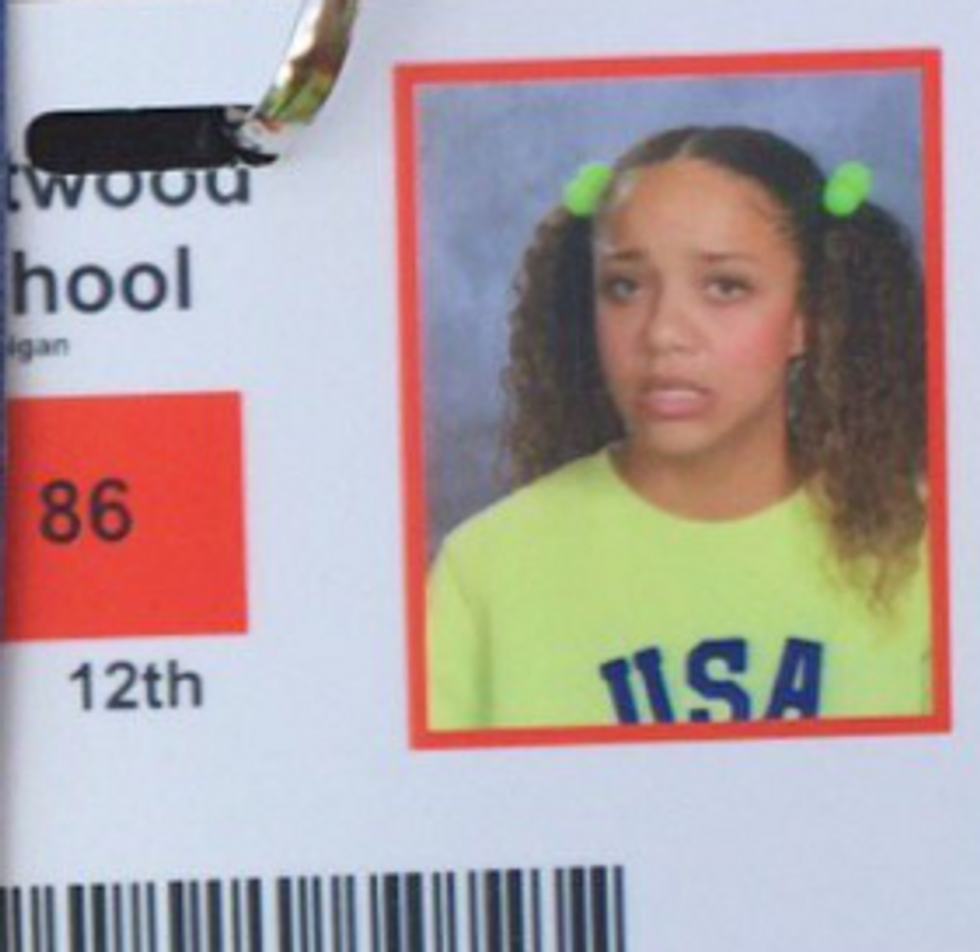 via: Twitter
She committed to recreating this awesome picture with utmost accuracy. And we have to say, she nailed it.
When she posted it to Twitter, people went nuts.
"My friends and I think it's crazy. We had no idea it would blow up," she told
BuzzFeed News
. "I'm still shocked myself."
Her original tweet has over 35,000 retweets and 100,000 favorites.
That'll blow up your phone, for sure.
Somewhat amusingly, almost half of the replies to Tyra's tweet were asking if they could use it in a news story.
Her little ol' tweet definitely went much further than she ever anticipated.
The only question left is, how will she ever top that?
It's going to be pretty hard, but she at least sparked quite the trend.
Kids all around the country started posting their own "kindergarten to senior year" pictures.
And they're all so adorably awkward,
Some people changed quite drastically.
While others hardly changed at all.
The best ones are the ones done with entire groups of friends.
The outfits are even similar! The guy in the middle went all out and wore the exact same outfit too.
The cutest ones are any of the ones involving family.
See, he was smaller in the first picture but now he's bigger and AHH it's so cute! Excuse us.
Uh oh, get your tissues ready.
Oh man, we weren't ready for that. It's too cute.