What happens when a competitive athlete goes undercover as an 84-year-old man and takes to Muscle Beach?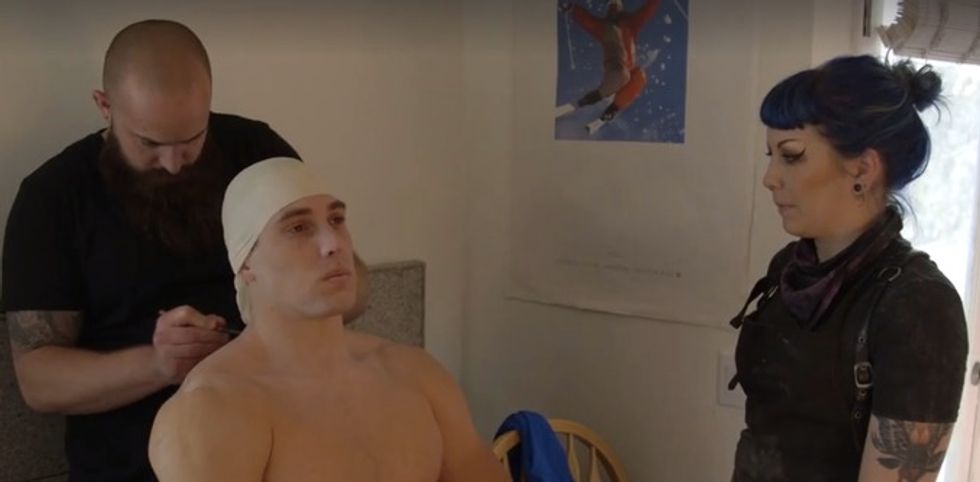 via: Facebook
That's what Kevin Leverich intended to find out, donning the disguise and taking to the famous gym, feigning ignorance before performing feats of strength that left everyone around him in awe.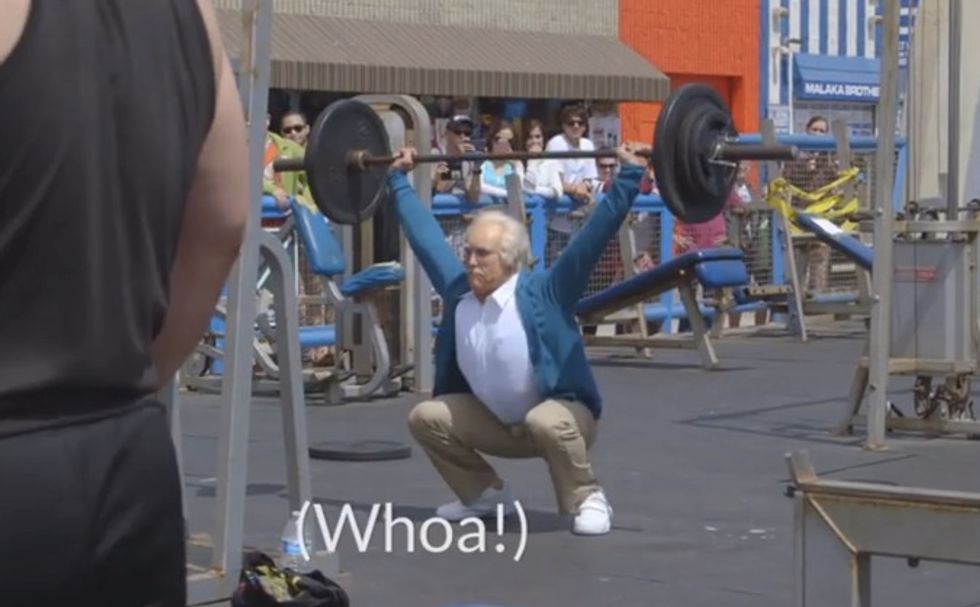 via: Facebook
To their credit, he was treated with the utmost respect by those around him, but their reactions are still pretty priceless.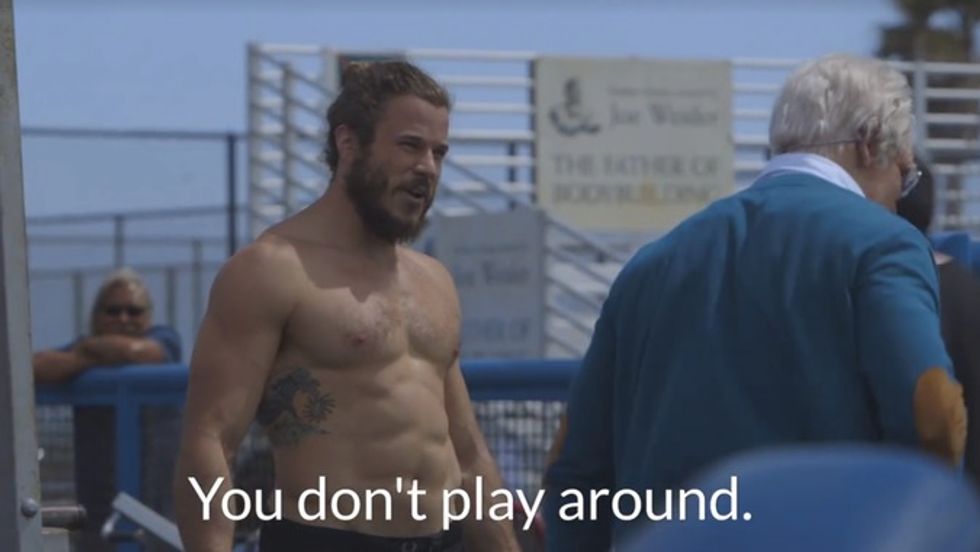 via: Facebook