This is Robert, someone you will never want to play Scrabble with but would like to have in your corner.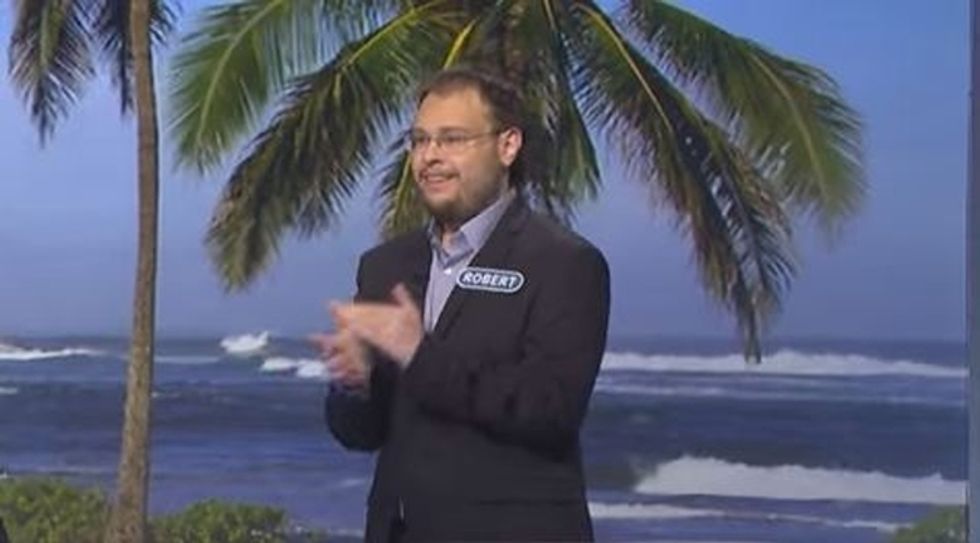 via: YouTube
Why?
Because he went on an epic run on Wheel of Fortune that included solving this puzzle with ONE LETTER.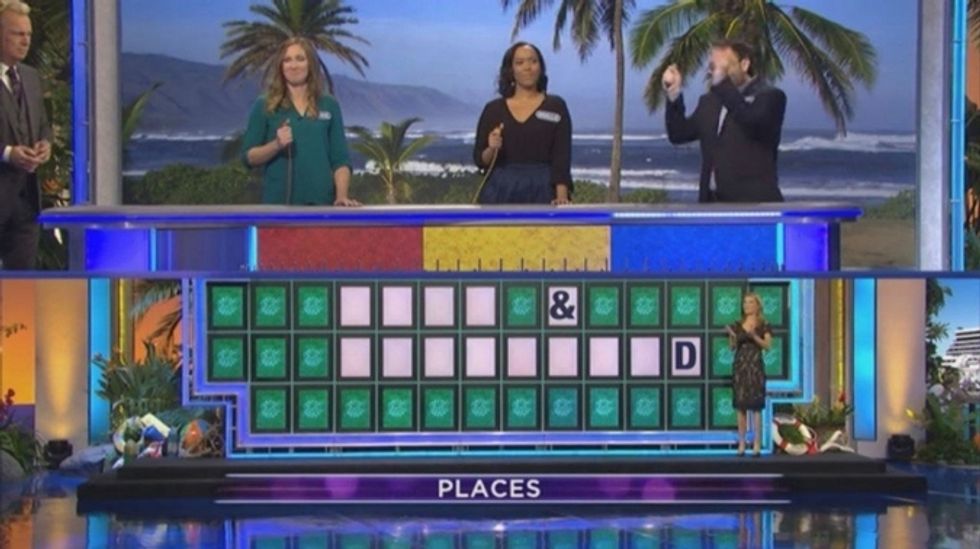 via: YouTube
Because that wasn't enough...He went on to solve a few more, slacking a bit by using two or three letters.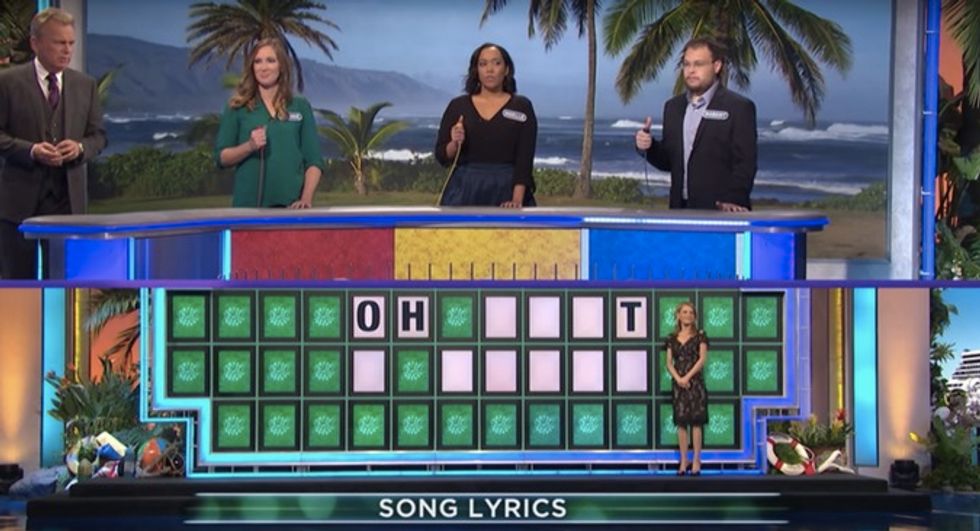 via: YouTube
Hey! Why not make it interesting and use THREE different letters again?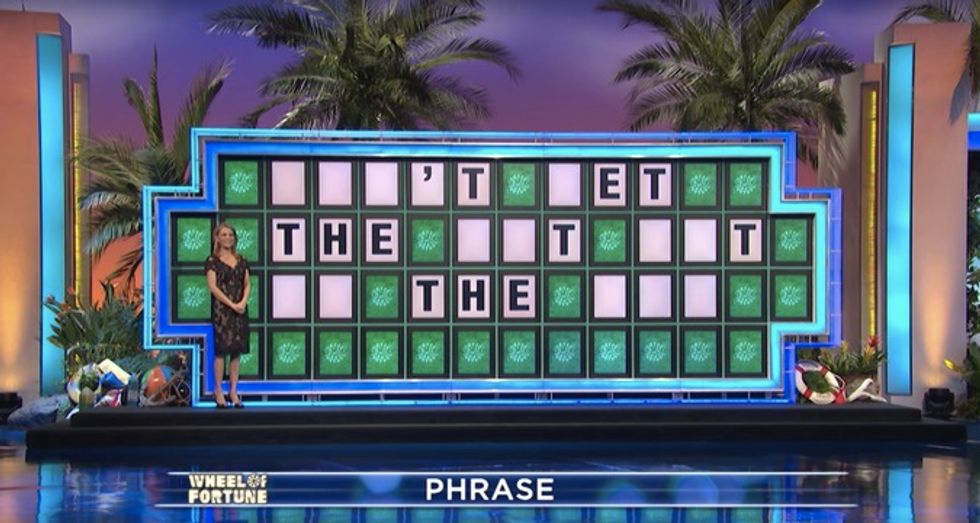 via: YouTube
Needless to say, the guy walked away with some serious coin and game show street cred.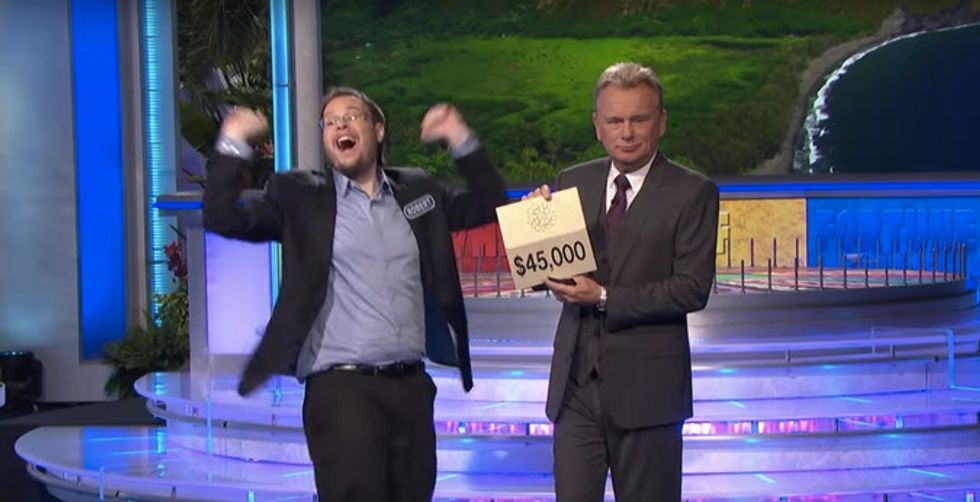 via: YouTube
Watch his incredible run here and then be glad you never have to play Scrabble with him.