At his heaviest in high school, thirty-one-year-old Gabriel weighed 330 pounds, but after starting a consistent exercise regimen and drastically shifting his diet in 2013, he dropped 160 pounds from his heaviest weight.
That's no small feat, and he decided to post his progress pictures online because, well, he was damn proud — as he should be.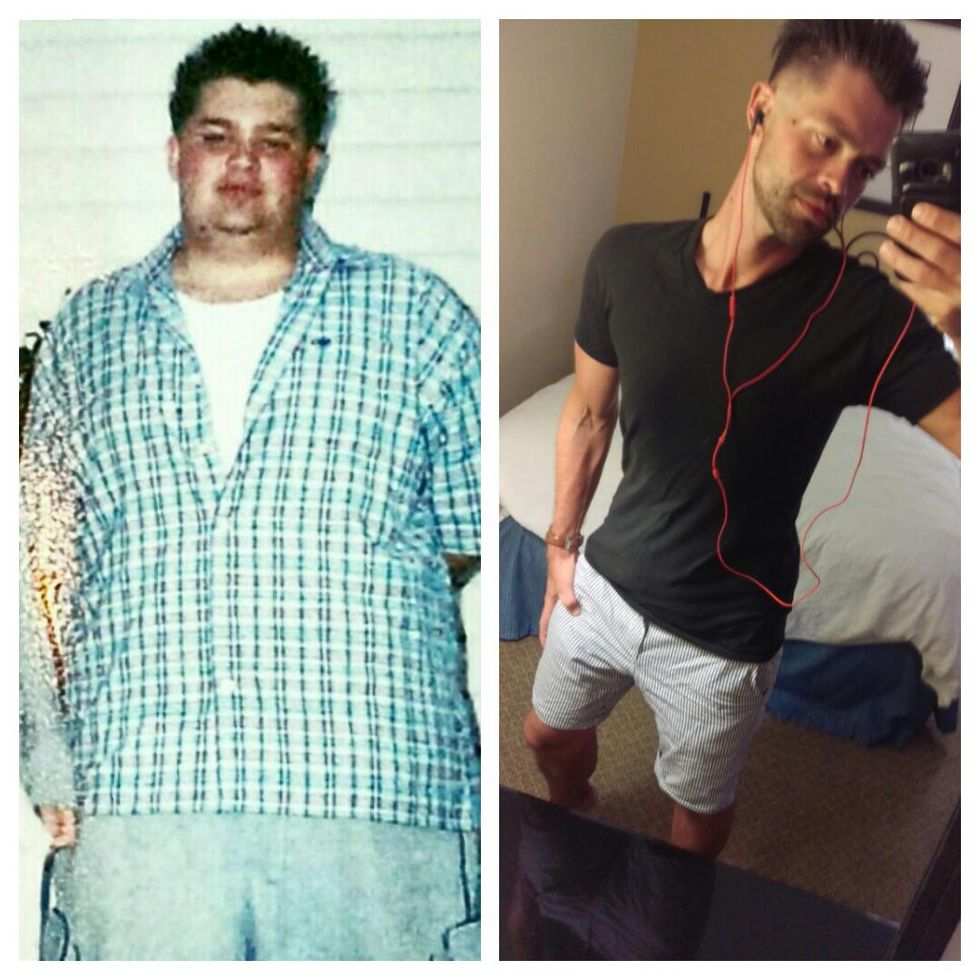 via: Reddit
Congrats to him, right? Well, not exactly.
This is the internet, and the first thing Reddit users did was remark on how crappy the camera resolution was in the photos.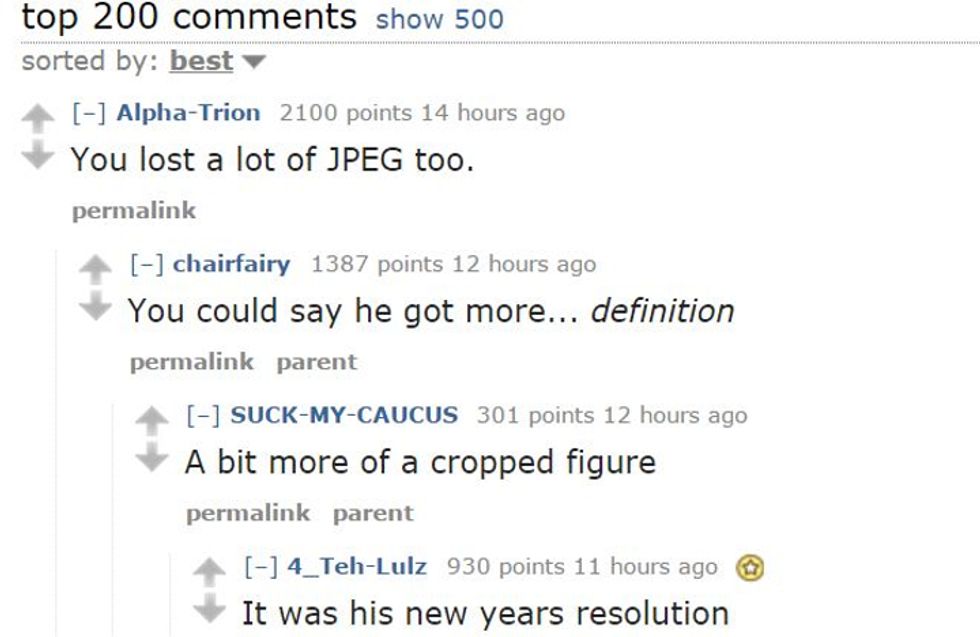 Those were punny and all in good fun. What wasn't funny was just hot freaking mean people got.
It was almost like they were mad that he was proud of himself for making a drastic life change that required discipline and hard work.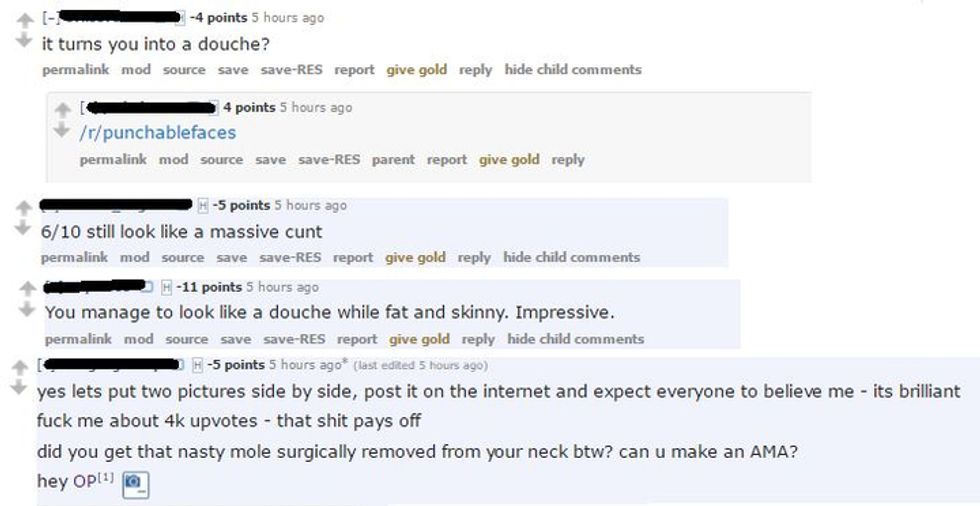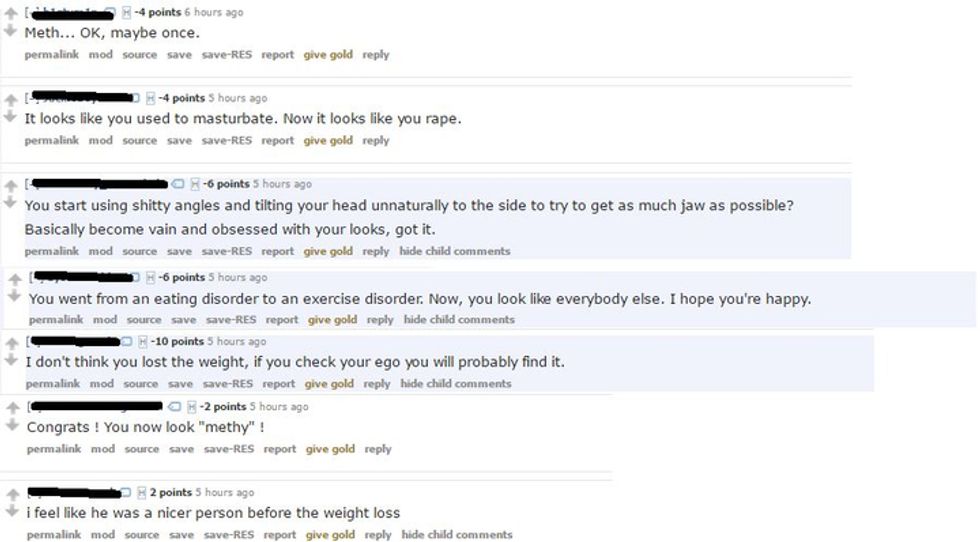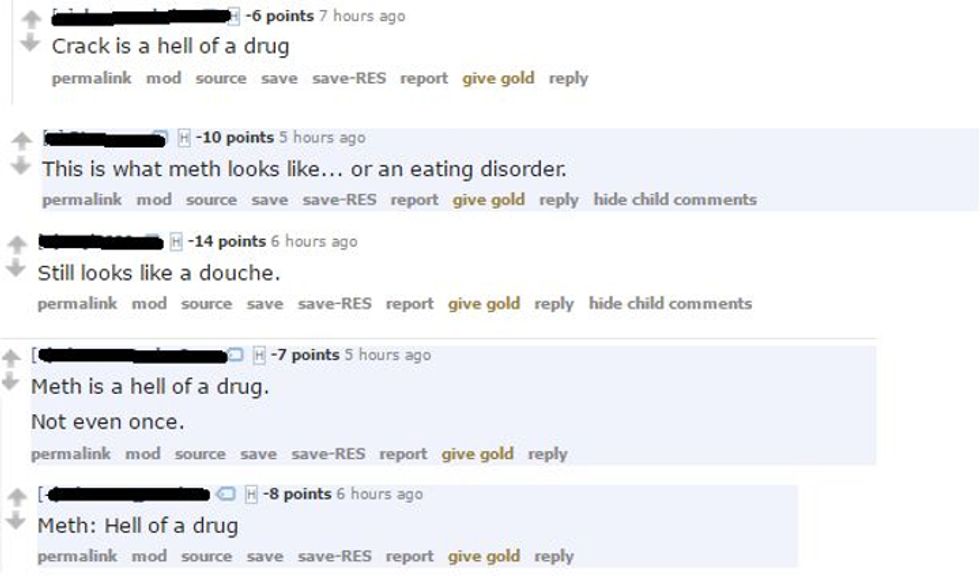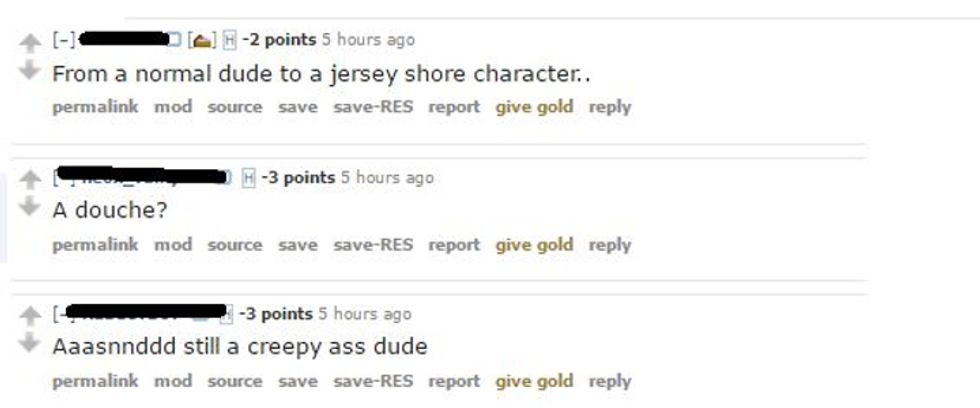 "When you post a picture like that anywhere on the internet, there is bound to be some negative backlash," he
said
. "The quantity of negative comments did catch me off guard. Although I took them all with a grain of salt, and some of them were damn entertaining."
But they weren't all negative, and some people said his pictures were motivating and inspiring.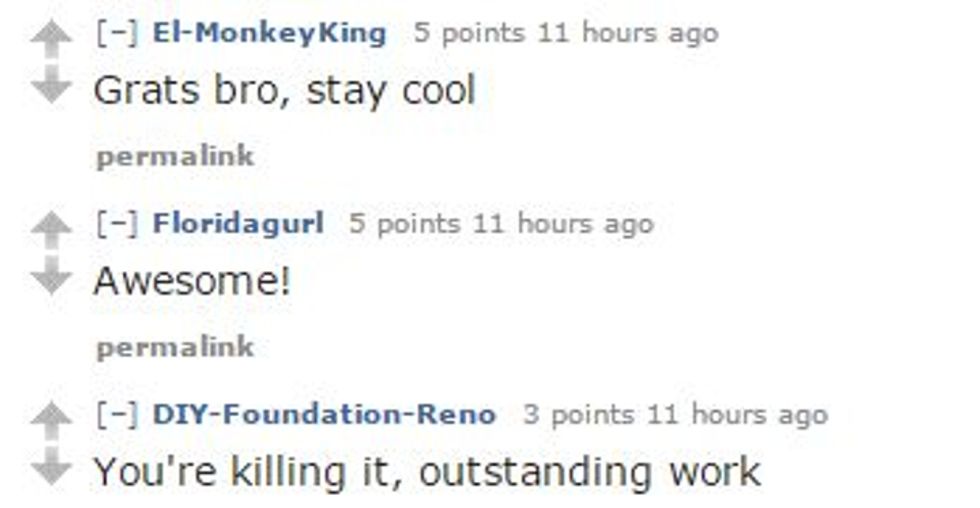 "We get so used to our own skin that showing a community how far we've come can be a huge motivational tool," he said. "I also enjoy showing others what can they can accomplish. I tried to answer as many private messages that I received as possible. When someone says that my picture has motivated them, it's a great feeling knowing that I've helped some stranger out in some small way, and maybe motivated them a little bit." Take that, trolls.