A teenager from Arizona has written her name in the history books after becoming the first female ever to receive a scholarship to play NCAA football at the Division II level or higher.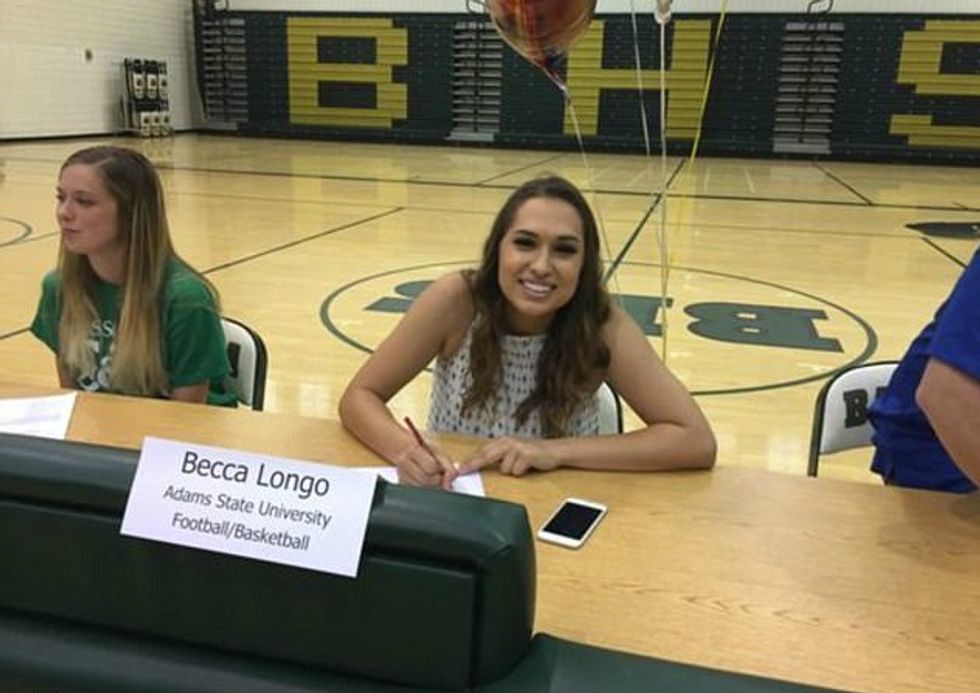 Eighteen-year-old Becca Longo attended high school at Chandler Basha in Phoenix, and has enjoyed a successful career in football at the high school level as a kicker.
The 5'11", 140 lb athlete converted on thirty-five of her thirty-eight extra point attempts as a senior for the Bears, and has successfully kicked field goals from as far as thirty yards.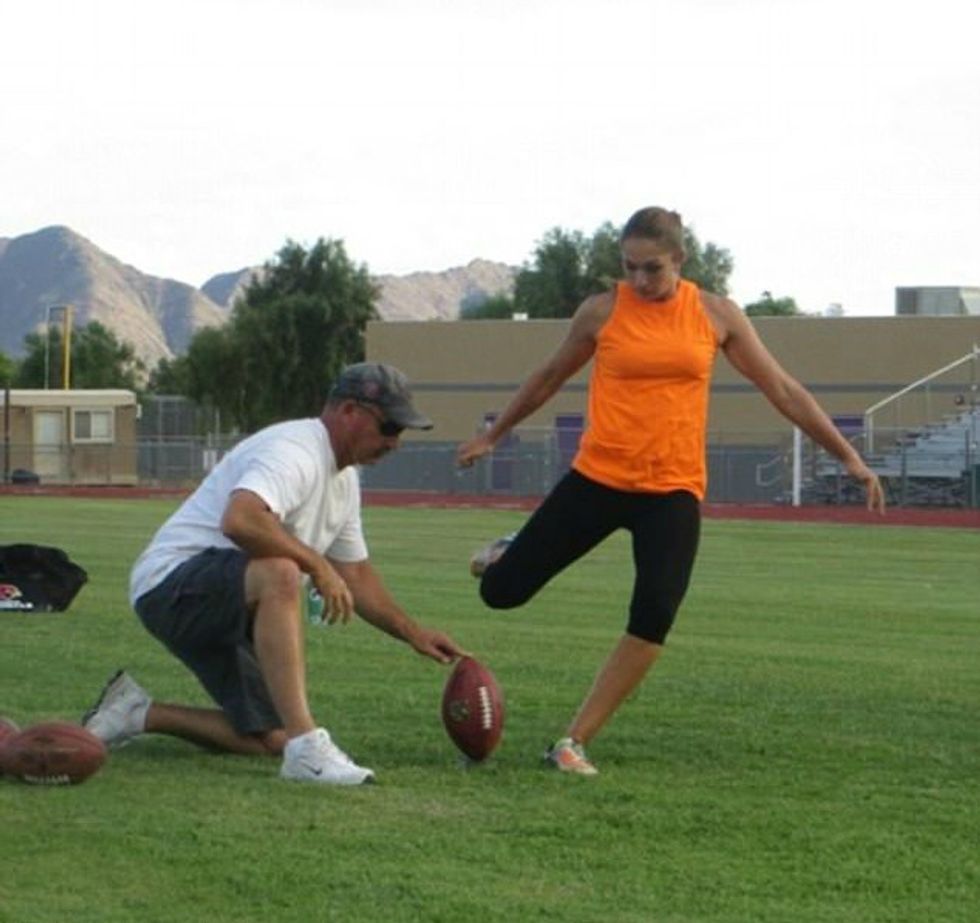 Longo said that she has had a fascination with kicking for years, despite suffering a back injury that led doctors to believe she would never play sports again. In 2014, she was the junior varsity kicker at Queen Creek High in Arizona but was forced to sit out her junior year after transferring to Basha High. Last year, she won a starting job on field goals and extra points.
Longo reached out to Adams State during the season but didn't hear back until it was over.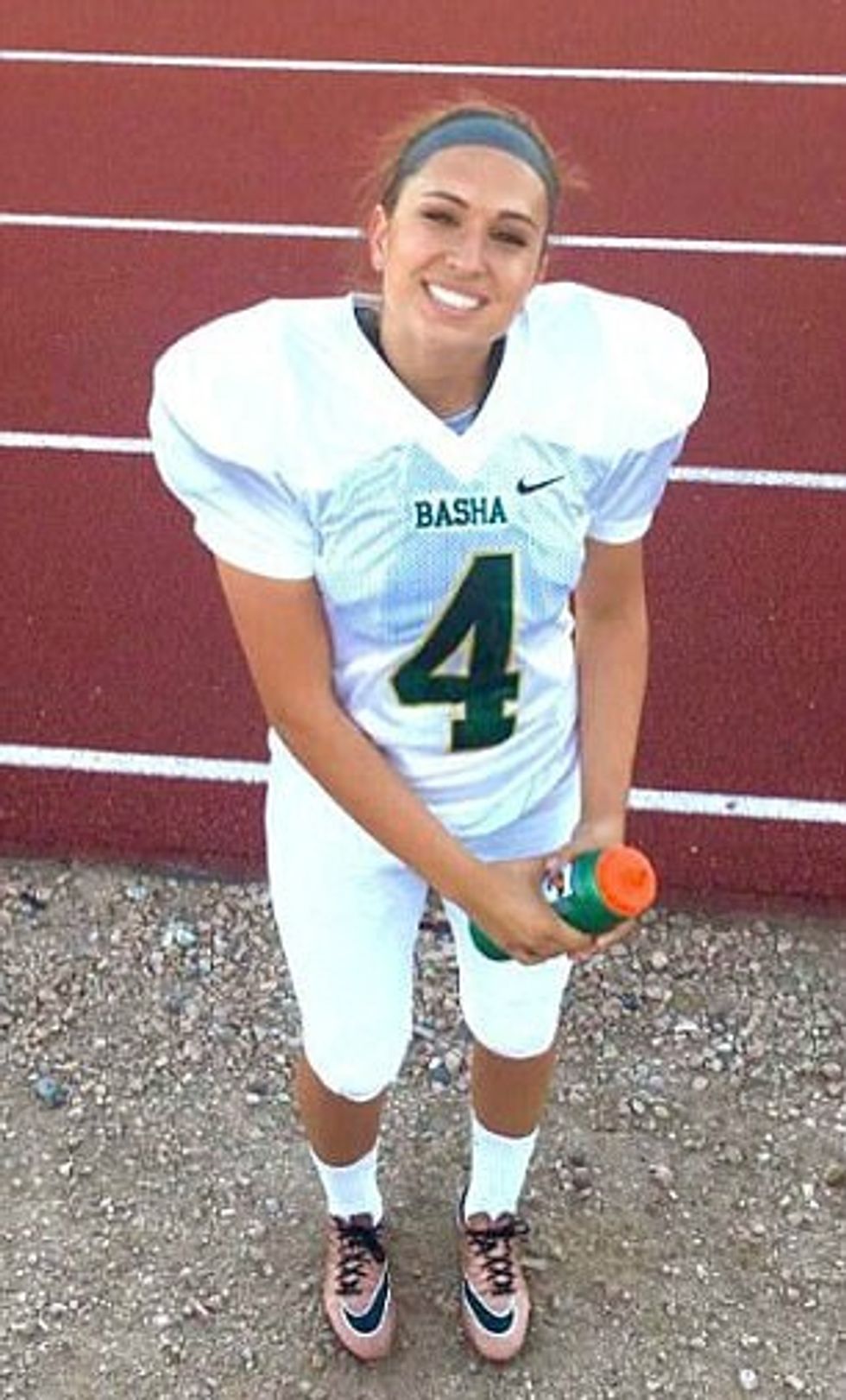 Eventually, an assistant coach came by the school, which led to an official visit in February. While on campus, she kicked in front of the coaching staff and did well enough to earn an offer. She committed March 4 and, a few weeks later, committed to the basketball team as well.
She didn't know that she would be the first woman ever to sign a letter of intent to play college football at the Division II level, until her coach, Gerald Todd, informed her of the history-making fact.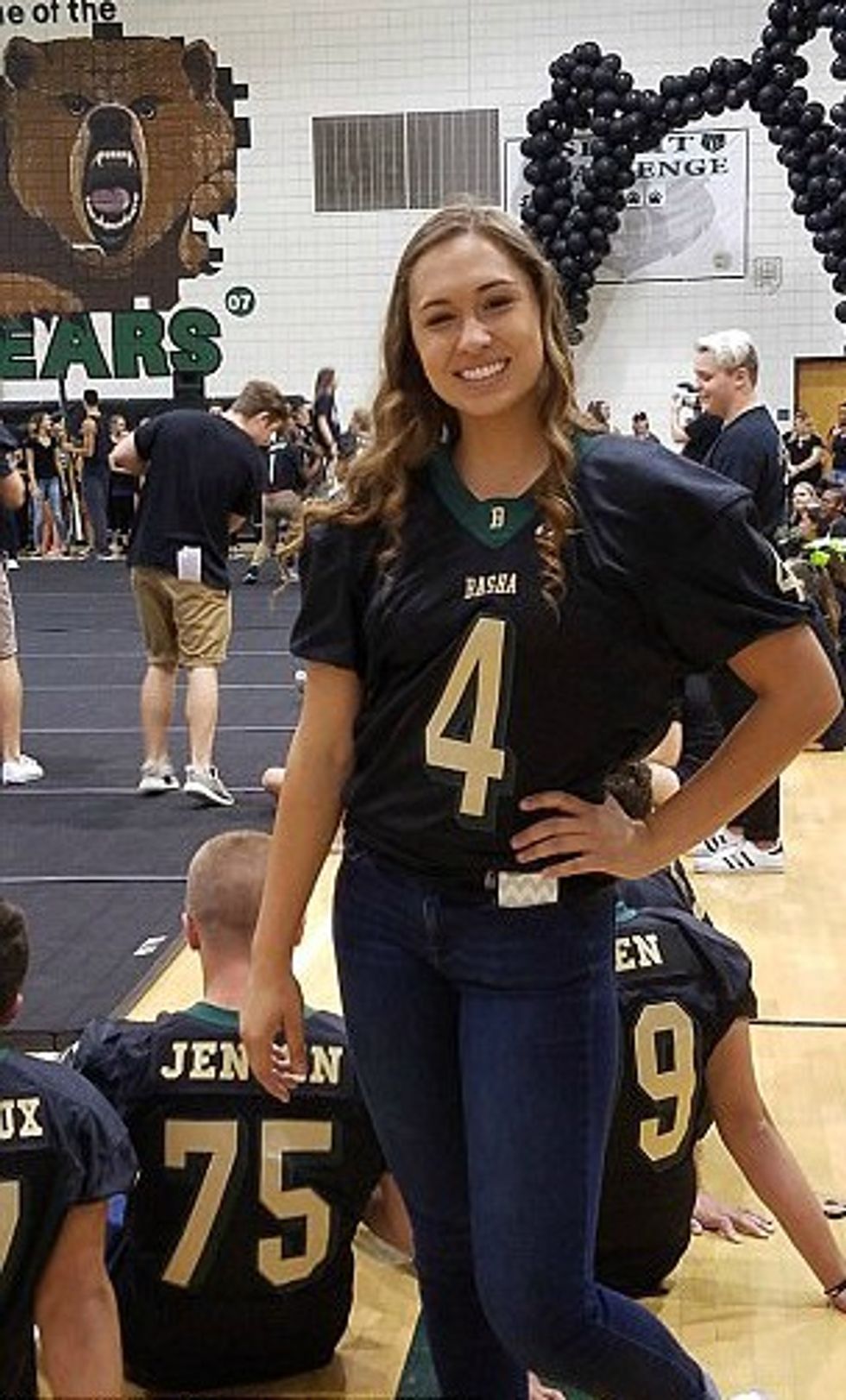 "I'm still in shock from it," she said. I'm just amazed." Longo's new head coach at Adams State, Timm Rosenbach, claimed that her gender was not a consideration in their recruitment of the kicker, although she will be going up against solely male competition, both for her place in the team and on the field of play.
"It was like recruiting any other athlete," Rosenbach said. "In Division II, we can see their workouts. To me, there is no doubt she can be competitive. She has a strong leg, and she can be very accurate."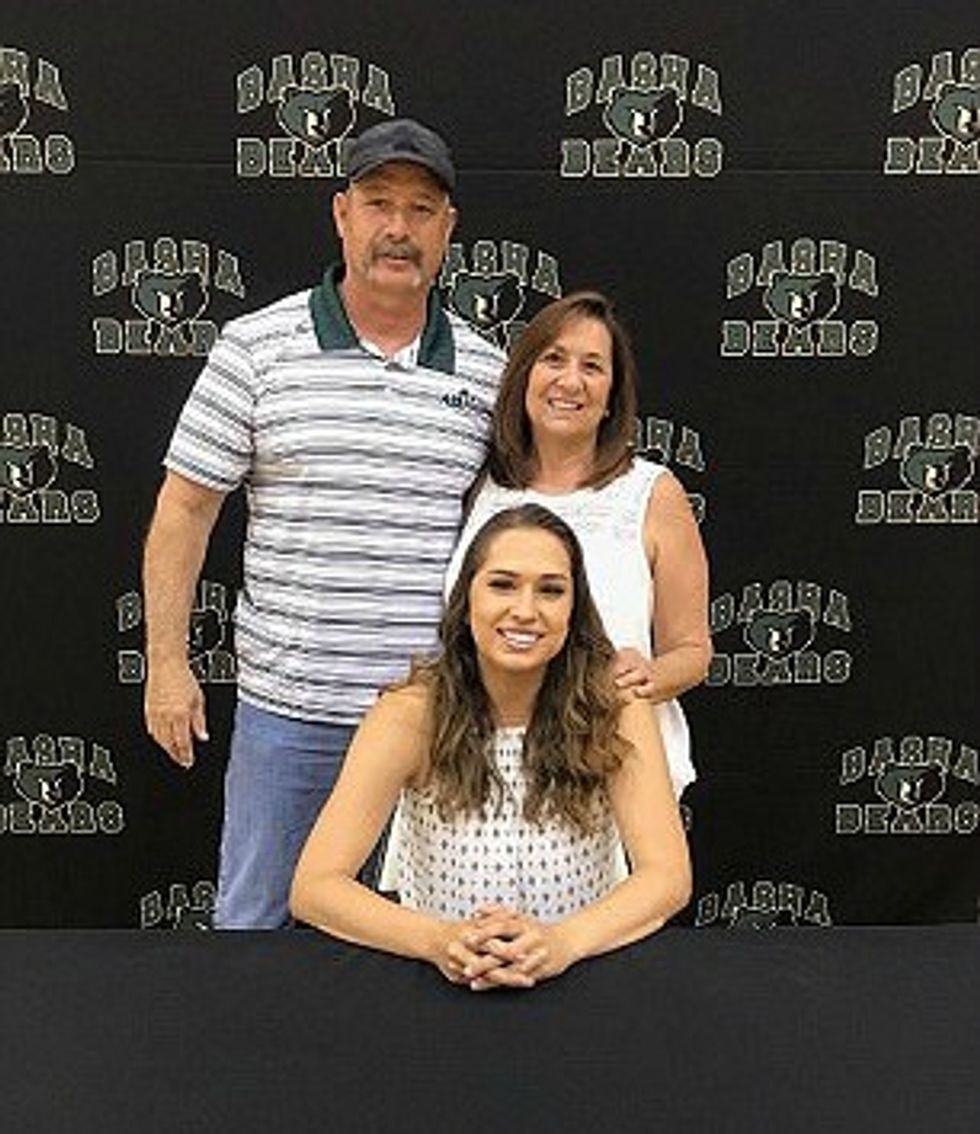 There have been at least a dozen women who have played college football, but none of them had ever received an NCAA scholarship. "I'm ready to compete," Longo said. "I don't really have any expectations beyond that."