What is it about low-budget ads that are just so darn fun?
It's certainly not the production values. Maybe it's the spirit of the people behind the ad itself. What they lack in money they more than make up for with...something. I guess it depends on the ad, as you'll see soon enough!
Either way, we're rooting for the little guy. Often they're not exactly comfortable on camera, which makes the subjects relatable.
Why, the only way an underdog could garner any more support if it wasn't for a business, but for a really, really good cause, right?
If there's one cause EVERYONE can agree on, it's the well-being of animals. (Well, maybe not everyone, but everyone who's decent.)
Most local commercials are cheesy and lame with awkward business men shouting about "Wheels and Deals!" but this one from Fur Kids, Georgia's largest no-kill animal shelter, is basically winning the hearts of the Internet.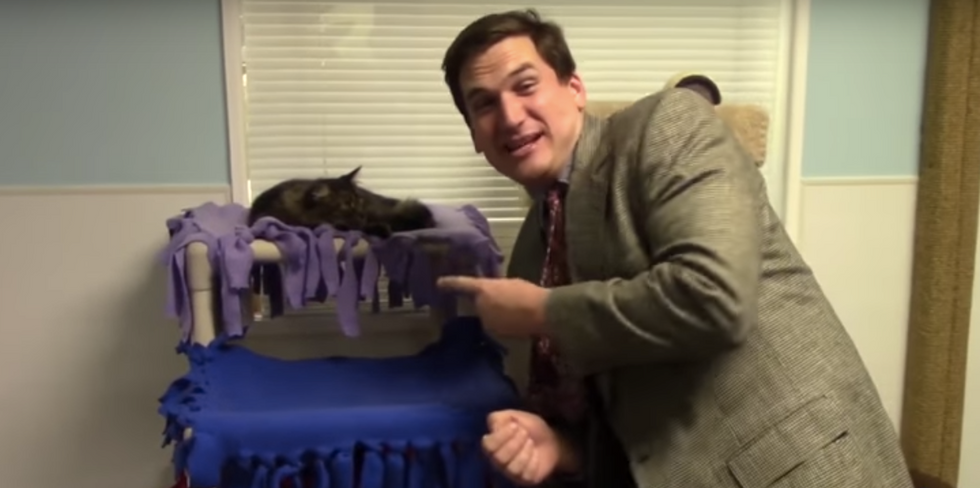 via: YouTube
As you'll see, their work on a VERY tight budget speaks for itself. If you've ever seen a group of people make more with less, I think they've probably got a future in independent film. Take a look at the finished product on the next page. In the meantime, prepared to be charmed by some wonderful people!
There are a lot of incredible moments in this three minute gem, including a woman pretending to be a wacky waving inflatable tube man.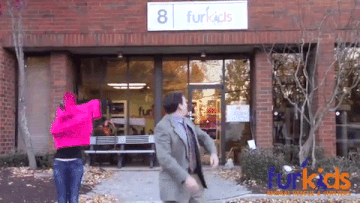 via: YouTube
And this adorable kitty high-five.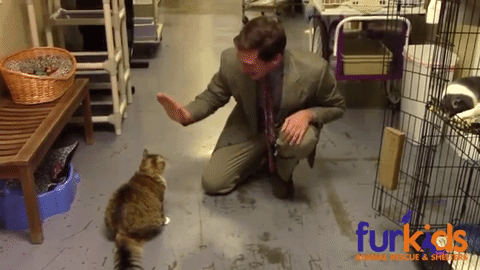 via: YouTube
It also managed to take the world's saddest song, "In the Arms of an Angel" by Sarah McLachlan, and make it funny, which isn't easy to do.
Normally, the reaction to that song is the same as it is to tear gas. Which is to say...tears.
I think they need to make all the commercials on TV going forward. Take a look at the sum of their efforts in the glorious finished product.
Isn't that the greatest thing you've seen? At least, the best thing you've seen today? Of course it is.
If you're wanting to learn more about the shelter and the man behind the ad, you're certainly not alone.
The reaction to the commercial was about as over-the-top and enthusiastic online as it is in this article.
People loved it, and the raves came in shortly thereafter. Not only does that mean that they scored notoriety for a commercial-well-done, but attention online also translates to something else animal shelters are in dire need of...
(That would be the money needed to keep the doors open and the animals safe and sound...duh!)
Why? Because recently, Fur Kids went into overdrive to ensure that animals were safe from the wrath of Hurricane Irma.
That effort took extra manpower and facilities, which translates to a bigger cash drain. Of course, you can't put a price on the well-being of animals, but...there is one. It's not cheap.
Though they shined behind (and in front of) the camera, they haven't forgotten why their doors are open.
They're in the business of matching up humans and pets in wonderfully symbiotic relationships. And business is good!
But perhaps we're getting too high-level here.
This tweet sums up the takeaway nicely and is perhaps the highest praise those crafty shelter employees could ever ask for.