You know how it is when you walk into a store to go shopping for a great new outfit and boom, everywhere you look there are gorgeous mannequins staring at you in the face with the hottest outfits on and suddenly you want everything?! Yeah, us too. This one mannequin completely had a different vibe than all his other mannequin friends, and so many things come to mind when we look at him. So let's start, shall we?
This is typical when you walk into any store, right?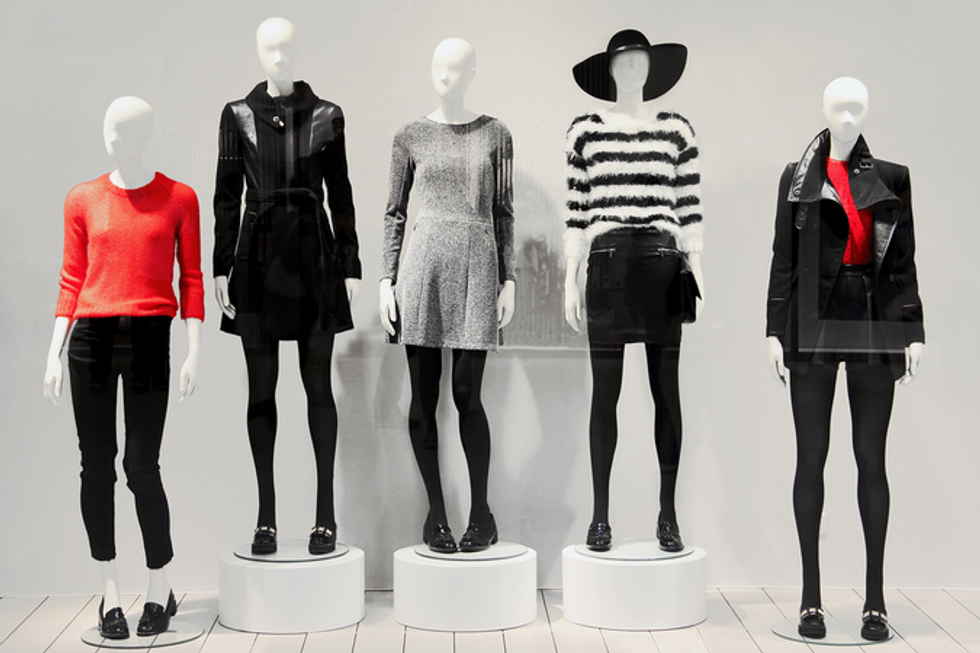 via: Shutterstock
Yeah, we will have one of everything, please. Actually, make that two.
But imagine walking into a store and seeing THIS!
This mannequin is actually living his best life. This is hands down the best pose we've ever seen.
He reminds us of so many things....
First there's Aaron Rodgers and his signature touchdown pose. You want a piece of this?
But he also reminds us of another really hot football player....
Tom Brady right after he scores a touchdown, anyone? Yeah, we thought so....
Reddit users had so many ideas of what this guy was doing.
This Reddit user's edit was beyond epic.
This user took his imagination to another level of outside the box.
Clearly this Reddit user also saw him like we did -- Athletic!
Our favorite version of this guy?
Watching this guy ride into the sunset with Vladimir Putin though?