Ten-year-old Vaughn Guilfoile plays for two different baseball teams— a Little League team and a traveling team — and comes from a big baseball family.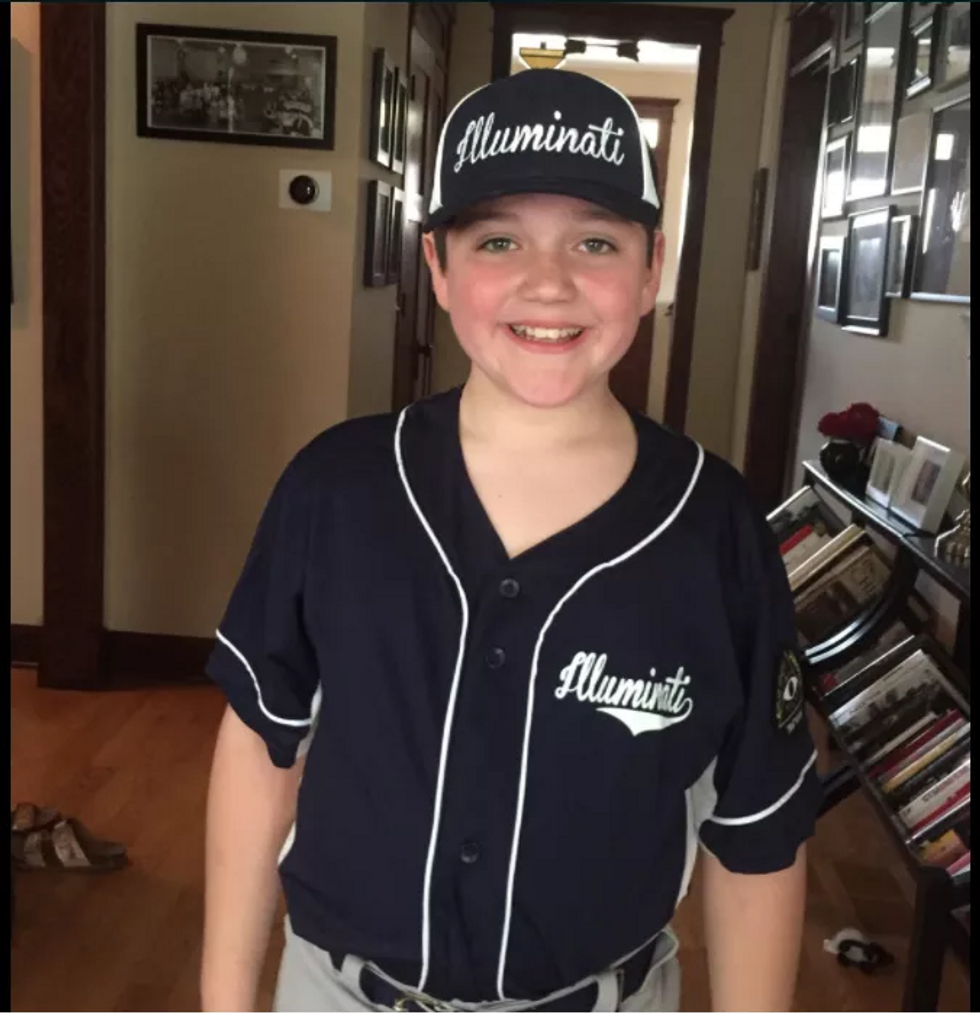 via: Twitter
His grandfather Bill Guilfoyle was Associate Director and Director of Public Relations at the National Baseball Hall of Fame and Museum for years. And his dad Kevin Guilfoile is a writer who penned a memoir called
A Drive Into the Gap
, about his memories connecting him to his father and to the sport of baseball. Vaughn's traveling team needed a name, and the adults in charge thought Vaughn and his teammates could come up with a good name themselves. They were right. They hit it out of the park. That would be "The Illuminati."
Their patches are legit.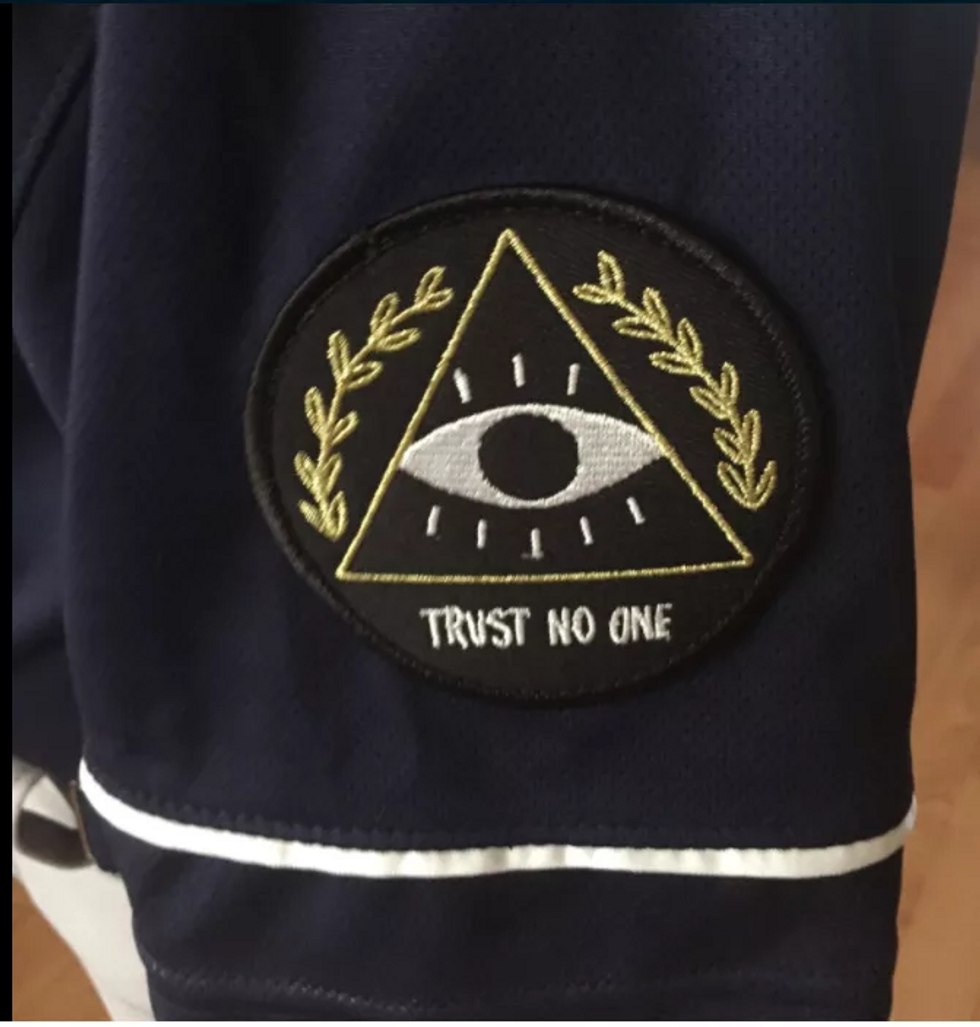 via: Twitter
Kevin is pretty sure the kids only know about the Illuminati from the jokes made about it on the Internet. He told
BuzzFeed News
, "They know it as a joke. They don't really know what it is." But hey, if it works for Beyoncé and Jay-Z, might as well work for this team of young baseballers.
He shared it on Twitter where it immediately went viral.
And Twitter had fun with this one.
Lots of people want the opportunity to buy Illuminati merch because of course they do. It looks like that may actually be in the works. Guilfoile told BuzzFeed News they're thinking about starting a Kickstarter to make team gear anyone can buy.
But, you know, don't wear it on the outside. They can see you...