Christmas is fast approaching - which means lots of good food, presents, colder weather, and of course, festive decorations.
For many, transforming the house into a magical Christmas haven is one of the highlights of the holidays.
It may still be November but there's nothing wrong with getting in the Christmas spirit early... we're all itching to get that tree out! And as stores gear up for the festive season, a whole host of decorations are hitting the shelves. Whether you're into traditional decor or something a bit fancier, there's always something for everyone. This year, however, things seem to be very Harry Potter inspired...
The latest viral Christmassy offering to take the world by storm is a Hogwarts Christmas jumper that may or may not light up... Keep scrolling to catch a glimpse of it in all its glory!
Summer is definitely over.
Meaning that we're trading the sun and long days for frost and dark nights. For the summer fanatics amongst us, this is very bad news.
But there's a silver lining.
As winter approaches, it means one thing... Christmas.
It's the most wonderful time of the year.
Good food, time with friends and family, Christmas movies, gift-giving... what's not to love?
One of the main parts of the festivities is the decorations.
Of course, the headliner is the Christmas tree...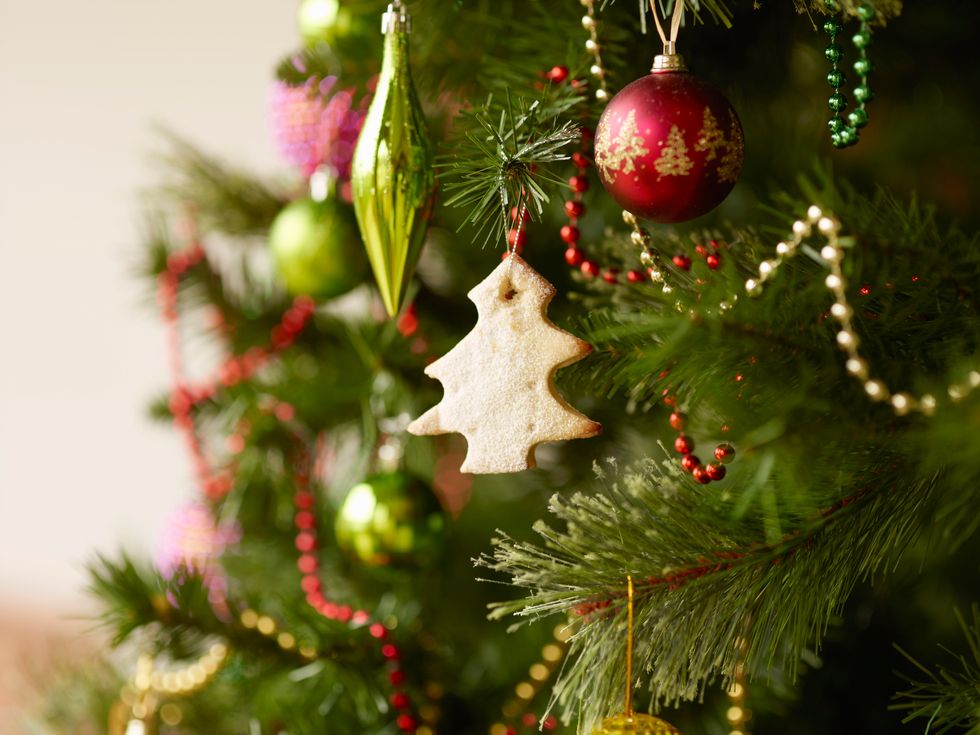 via: Getty Images
So naturally, Christmas fanatics will go all-out to ensure the tree is looking as perfect as possible.
We have to admit, some are truly impressive.
this monster-sized Christmas tree.
And as the stores gear up for the festive season...
But there seems to be a common trend amongst the decorations this year...
And it involves our favorite wizarding wonderland.
Hallmark recently unveiled a Harry Potter Christmas decoration collection.
The magical franchise is frequently at the center of Christmassy campaigns, but Hallmark's truly does take the biscuit.
They have gone all-out for its "Harry Potter Storytellers" collection.
via: imdb
As part of the collection, Hogwarts fans can purchase Harry, Ron, and Hermione ornaments.
The ornaments will set you back $29 each.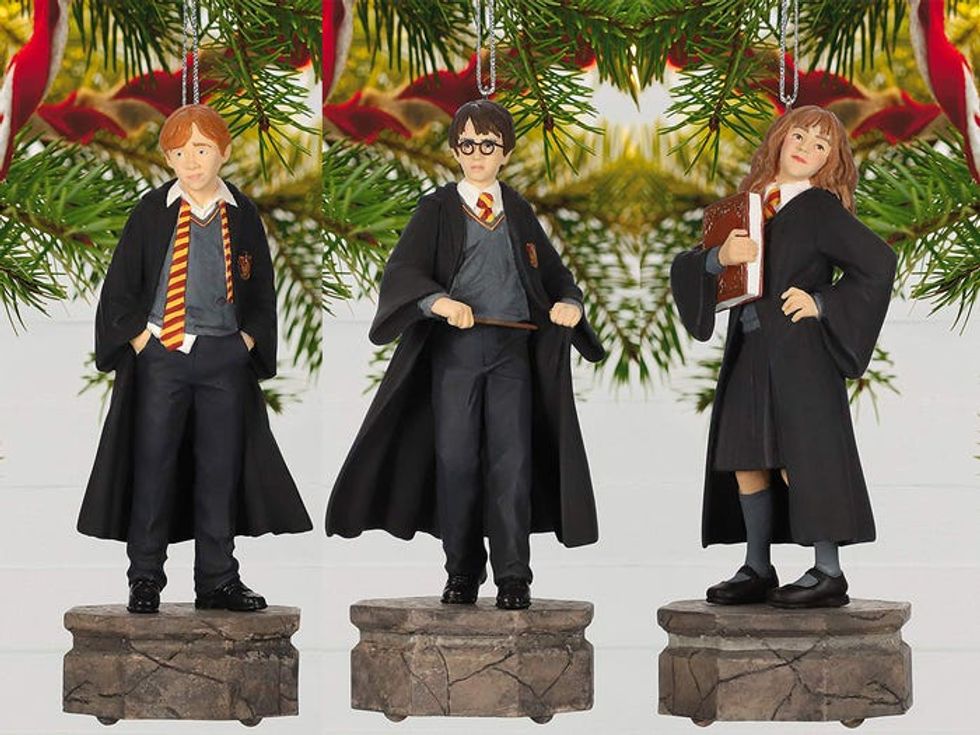 via: Hallmark
So, it's a
bit
of an investment but totally worth it.
Hallmark is also offering a cheaper tree ornament.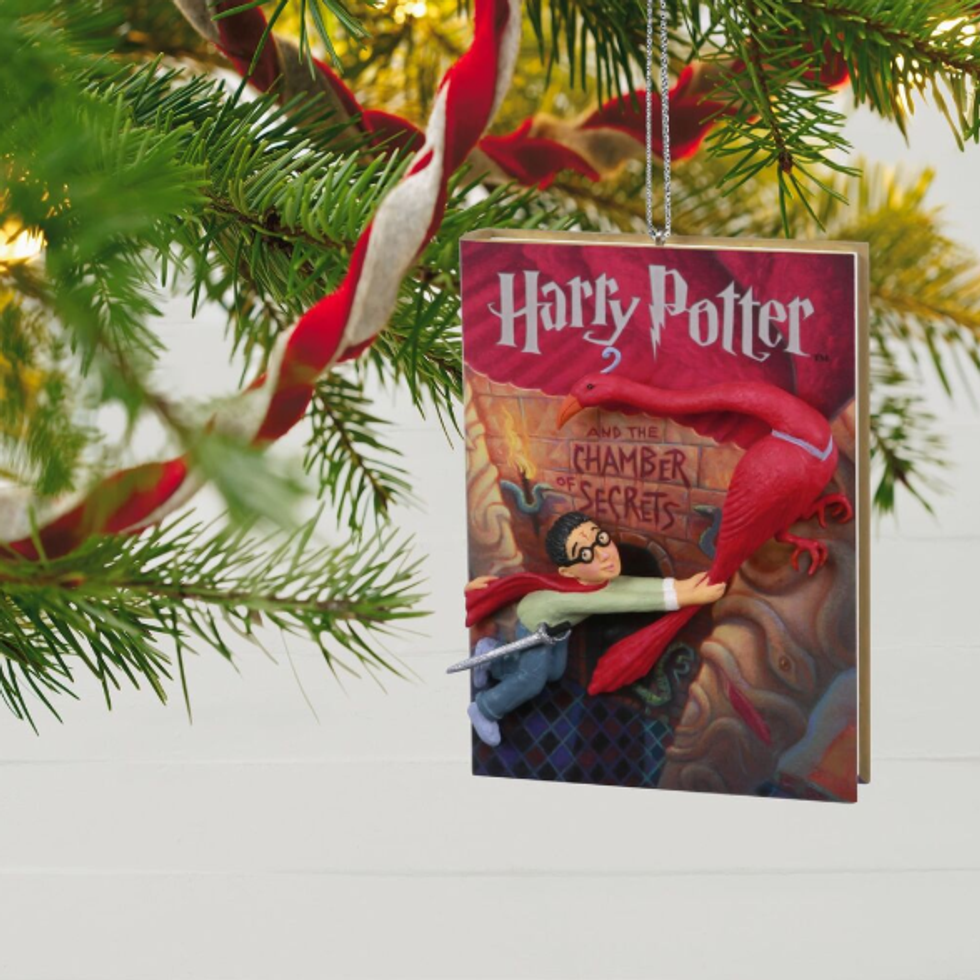 via: Hallmark
The "Chamber of Secrets" decoration retails at a slighter lower price of $17.99.
But there's one decoration that truly is the star of the entire collection (literally).
This year, fans can make their tree even more magical with a Hogwarts tree topper.
But this is no ordinary tree topper...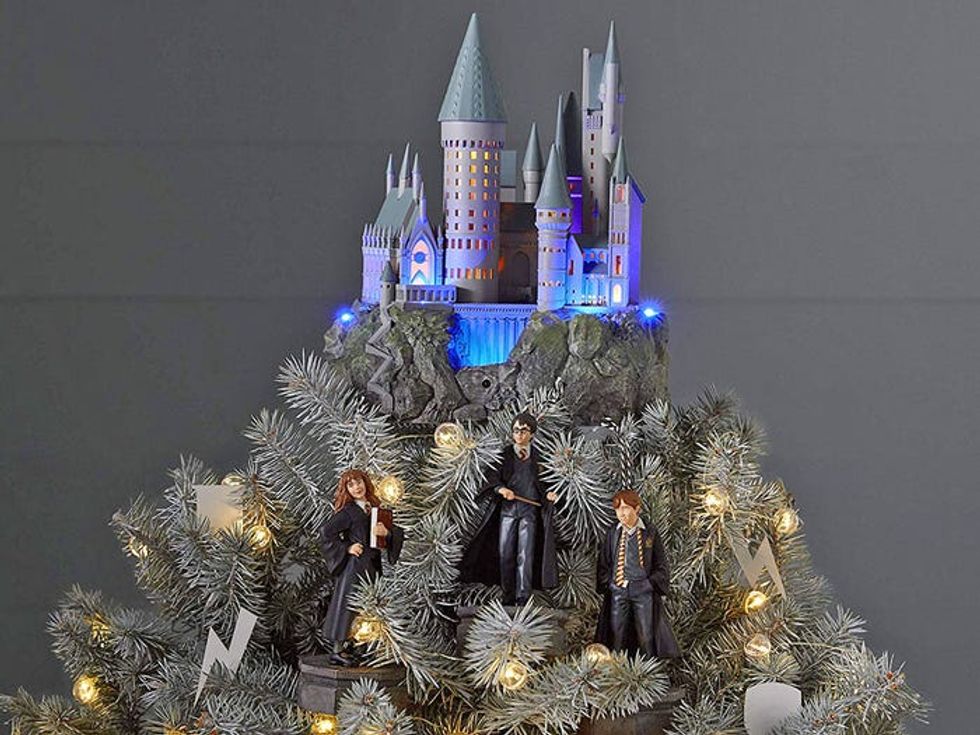 via: Hallmark
The topper lights up and plays Hedwig's theme song from "Harry Potter and the Sorcerer's Stone" at the click of a button.
It also interacts with the other ornaments in the collection.
The magical spectacle is without a doubt a showstopper.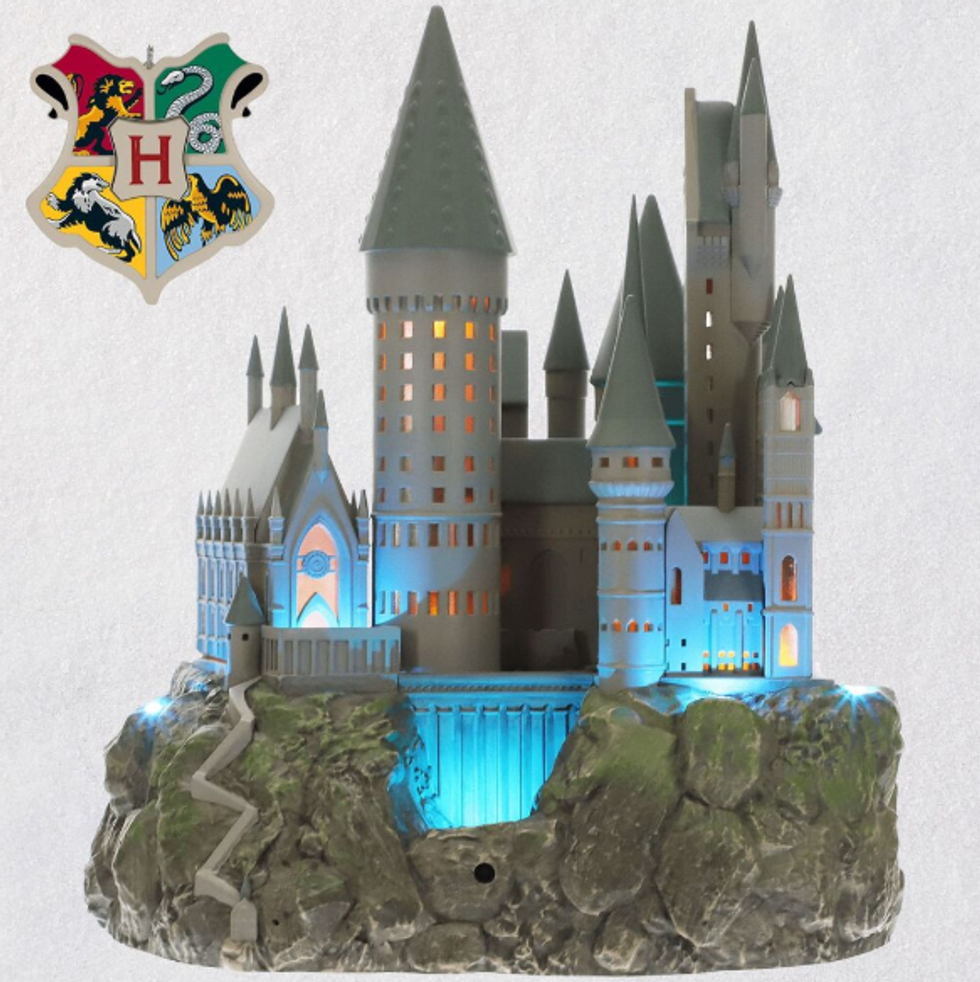 via: Hallmark
Hallmark have truly outdone themselves with this 9.5-inch wonder. Although it might leave a dent in your wallet, it seems like a good investment to me.
However, if you're not much of a decorator... then this one's for you!
Instead of spending money on your tree, why not spend some on yourself? That sounds like a nice way to get in the Christmas spirit, right?
Sticking with the Harry Potter theme, we have the "Light Up Hogwarts Castle Christmas Jumper."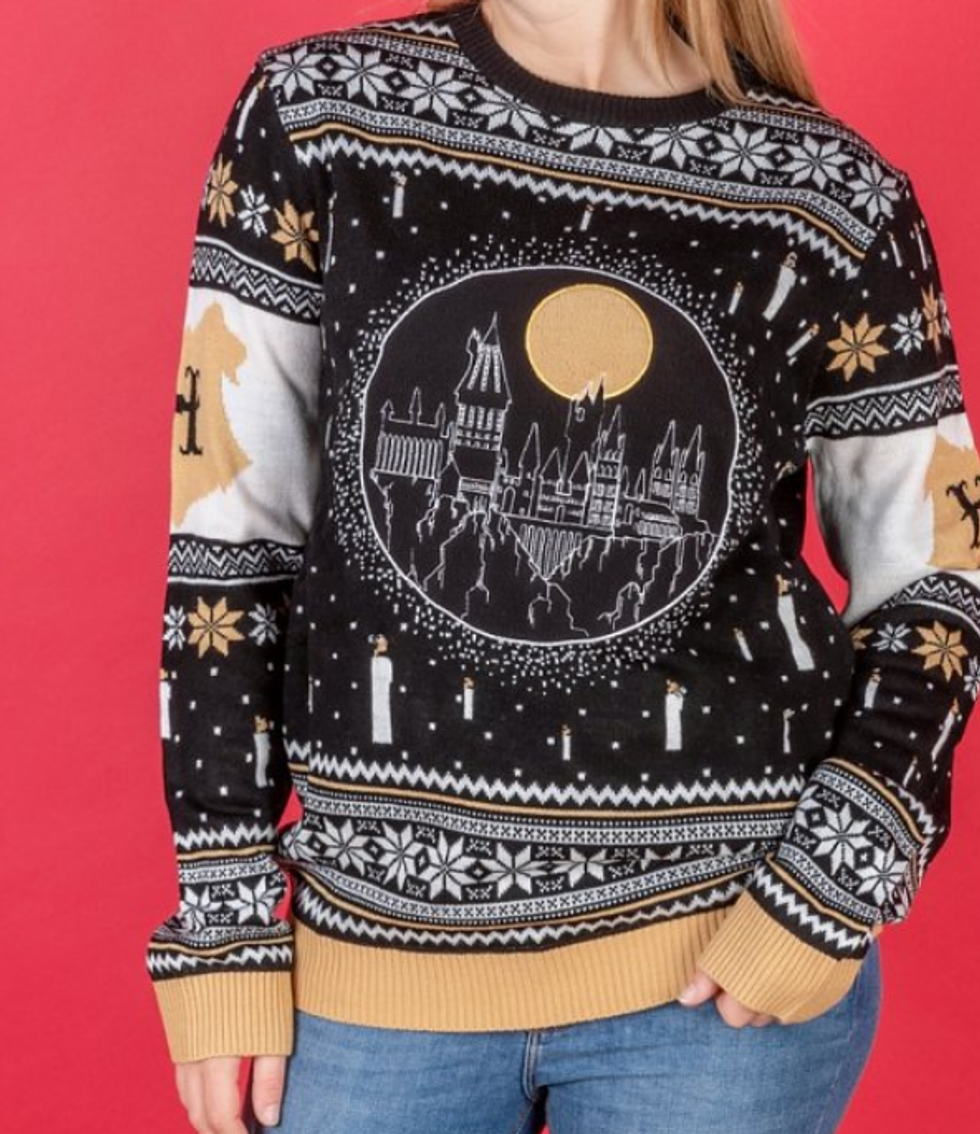 via: Truffle Shuffle
For just under fifty-eight dollars, you can snag yourself a limited edition Christmas jumper that'll definitely make you the talk of the table. Instead of staring at the turkey, all eyes will surely be on you.
Catered to everyone, this unisex jumper screams festive!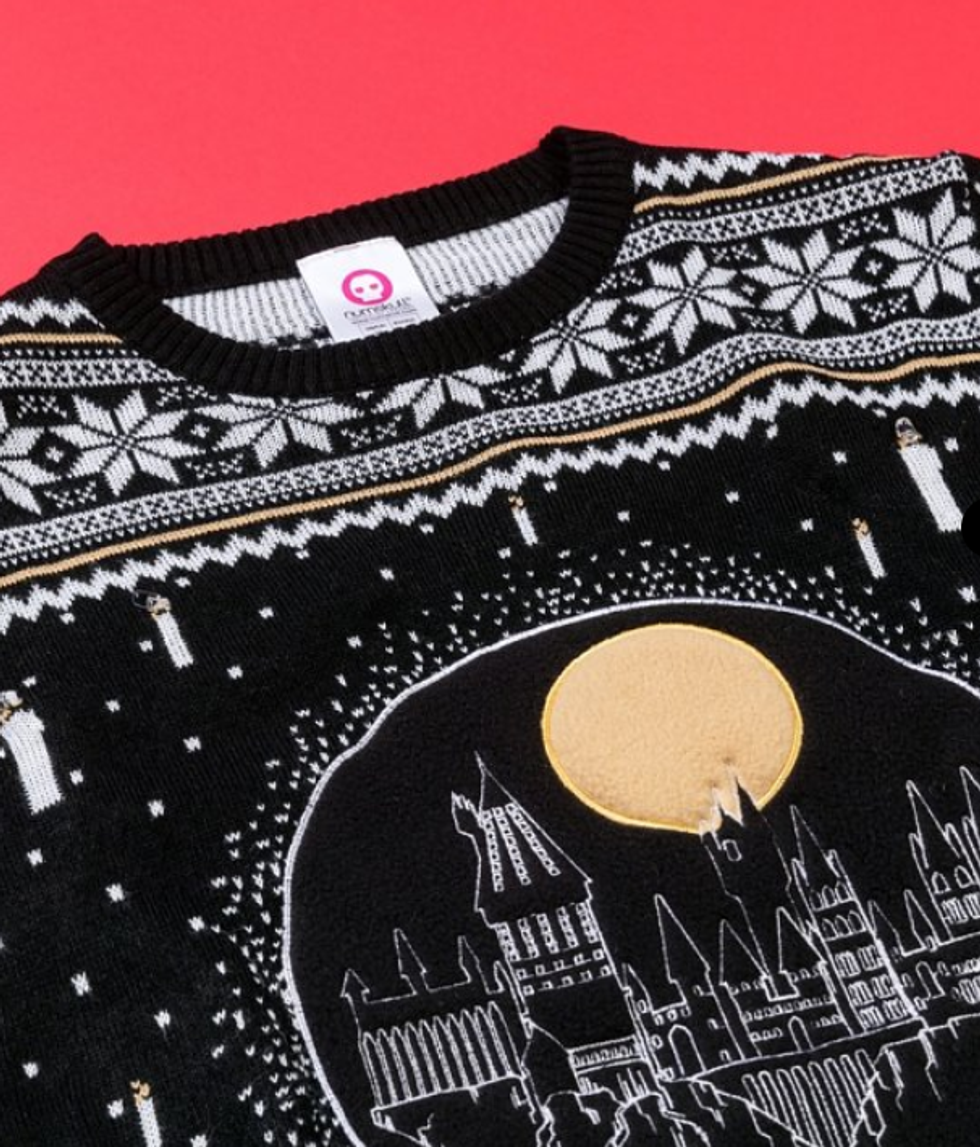 via: Truffle Shuffle
"Just when you thought things couldn't get more magical! This enchanting Harry Potter jumper is not only knitted with a classic Hogwarts design but is also adorned with flickering LED candles - just like the floating candles in the great hall! A quirky, cozy Christmas creation for Potterheads."
So, rather than settling for an old jumper this Christmas, make the switch!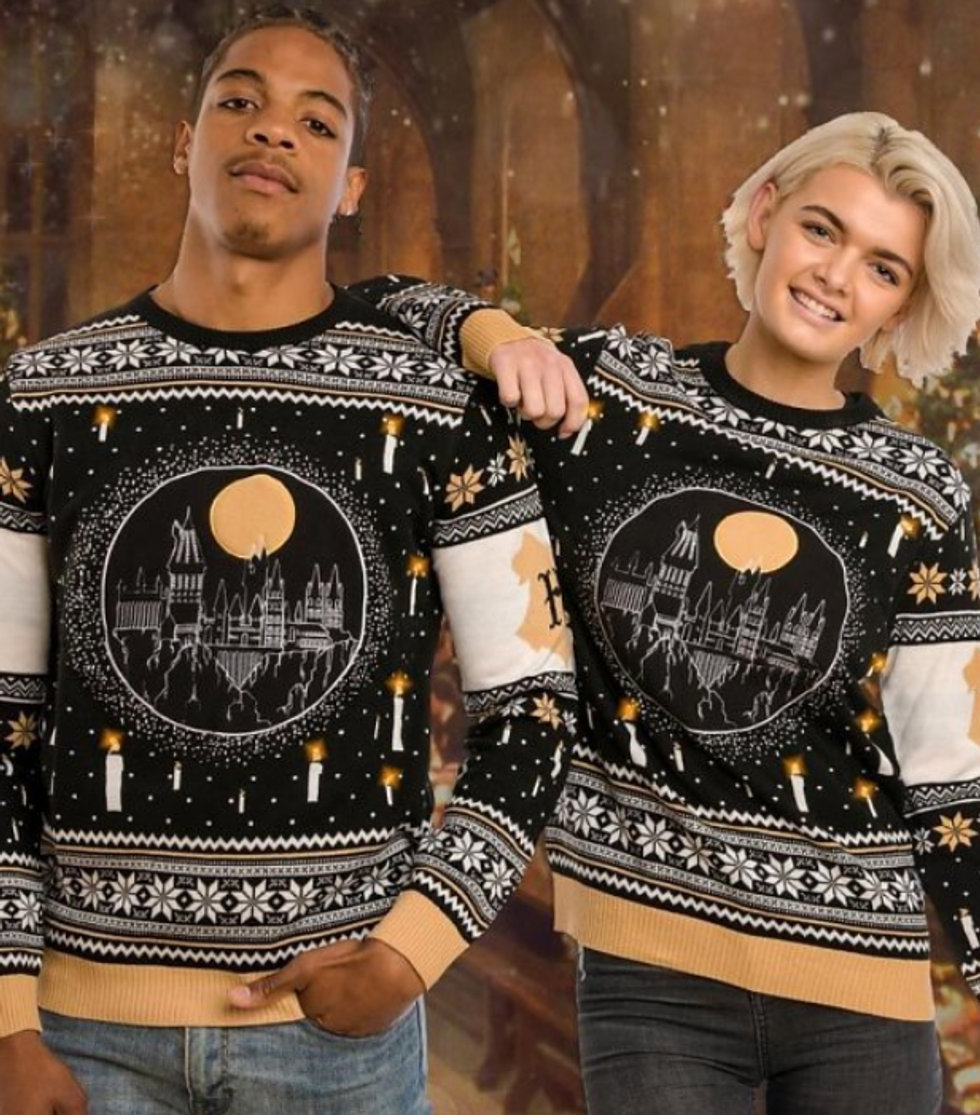 via: Truffle Shuffle
If you order now, you'll be able to get your Harry Potter sweater before festivities really kick in. While we're talking about movies that have managed to make December 25th even better than it already is, check out these Grinch-inspired cookies, perfect for baking delicious cookies!