Small children are known to do some pretty sly things under their parent's noses, such as drawing on the walls or eating all the cookies from the cookie jar, just before dinner.
And the reason they always get away with it?
Because they are too darn cute!
This cuteness was evidenced when a video posted on Twitter went viral recently of a little girl handling her dad's interrogation over a jacket she stole from school like a pro.
Keep scrolling to learn more...
It seems that nowadays, kids can get away with anything.
Their cute little faces melt their parent's hearts, so it's no wonder that they usually end up getting what they want.
It's no secret that children can be pretty mischievous.
Whether that's them raiding the cupboards for a midnight snack, drawing on the walls that have just been painted, or not going to bed when they're told, children can truly test our patience.
So what about stealing?
Stealing is always unacceptable, and when children start to take things that aren't their own, parents must start to put their feet down.
A video was recently uploaded to Twitter...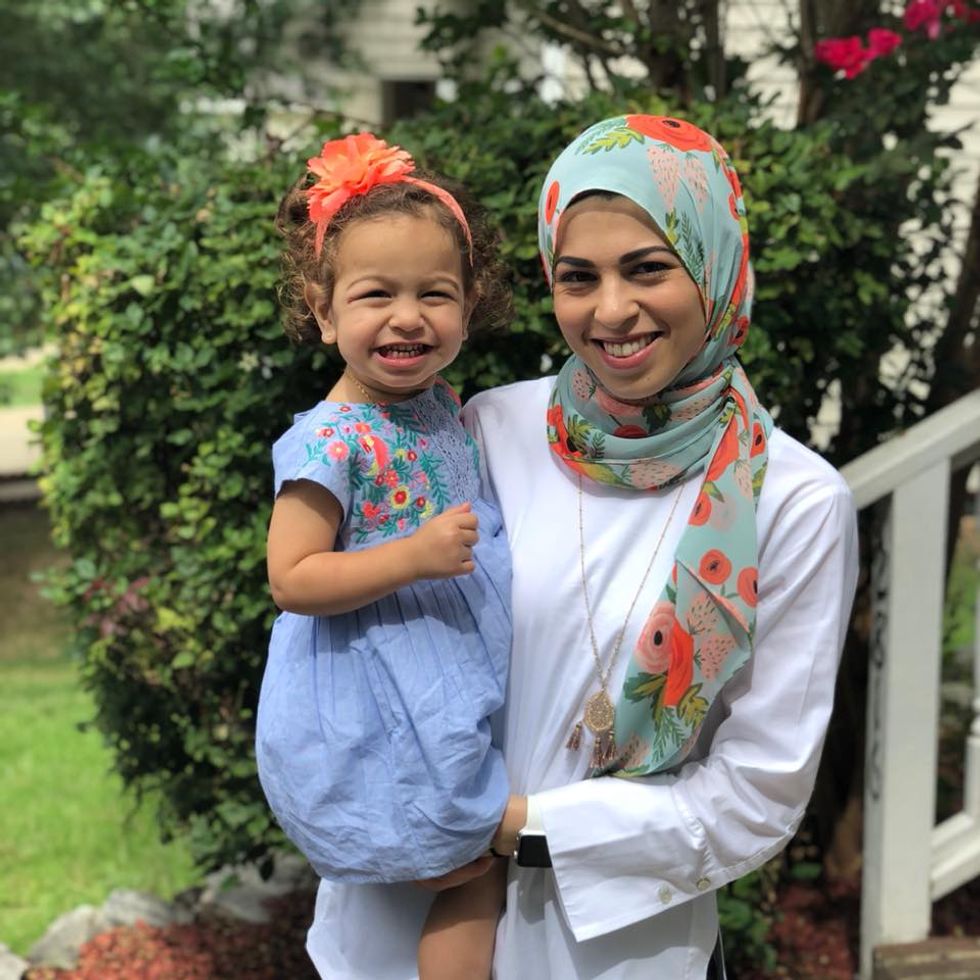 via: Facebook
Ranya Samara filmed her 2-year-old daughter, Mila, coming home from pre-school with something that she and Mila's father, Ehab Rahman, didn't recognize
at all.
Mila came home rocking a pink and grey Nike jacket...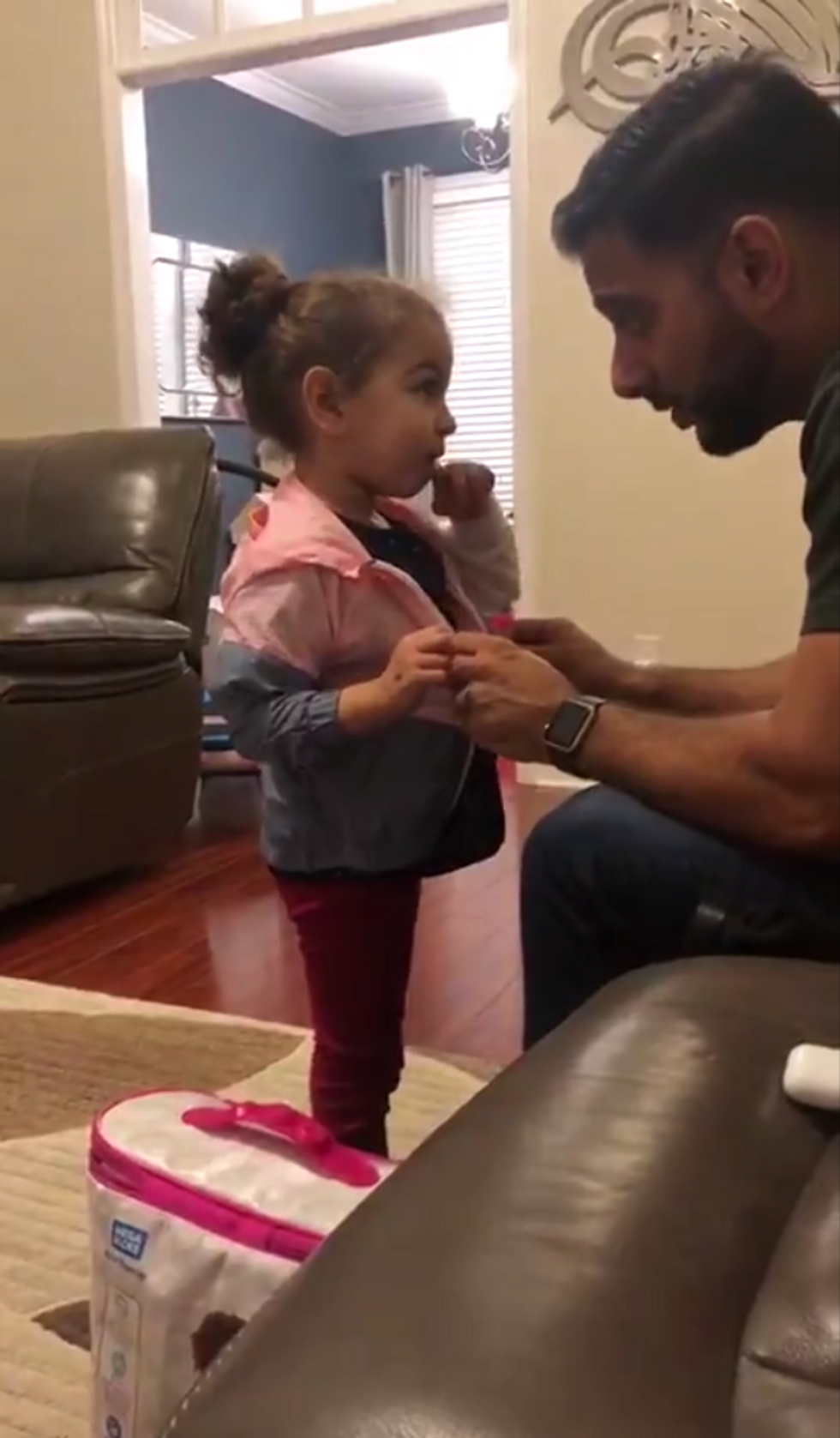 via: Twitter
Ehab was confused as to why Mila came home with a jacket that neither he or Ranya recalled buying for her.
This is something Mila had never done before...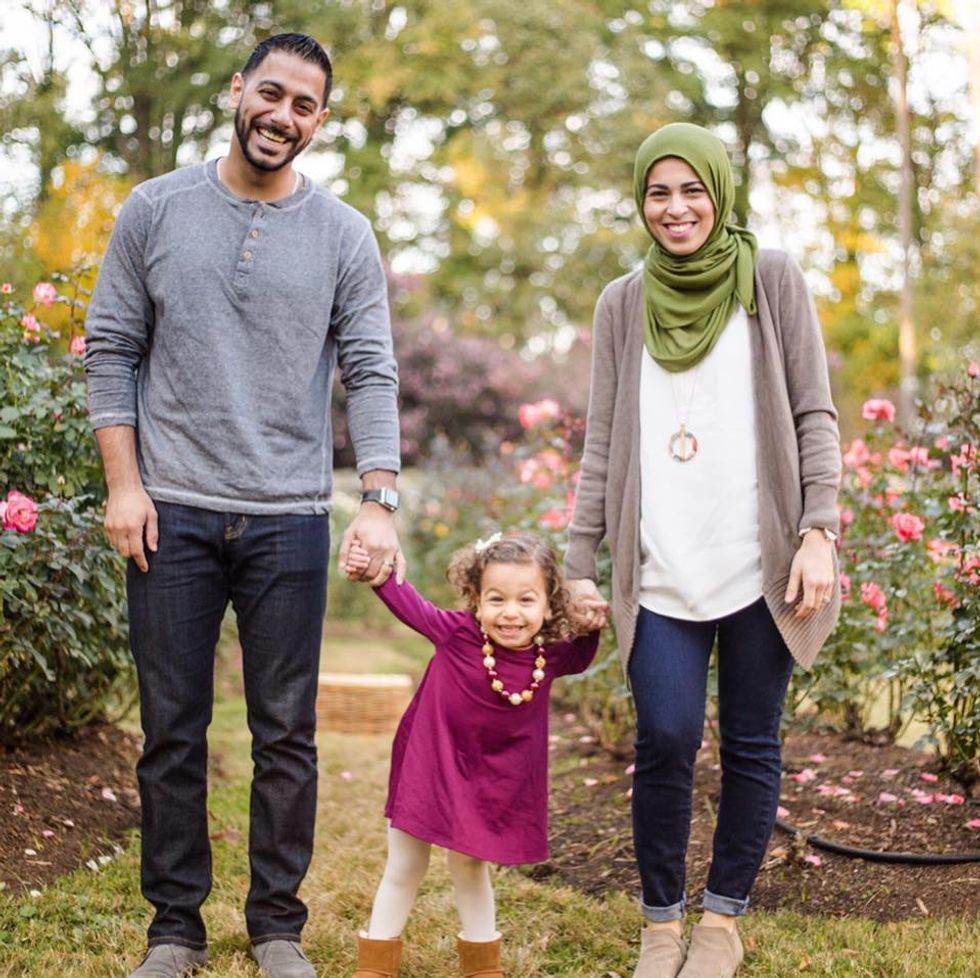 via: Facebook
Speaking to
BuzzFeed News
, Ehab said they had never seen Mila take anybody else's belongings from school and bring them home before.
The interrogation began...
"So as soon as I saw it I was like, OK I have to have this conversation with her," Ehab said, "And that's when I pulled her to the side and I started interrogating her."
Ranya's sister filmed the full thing...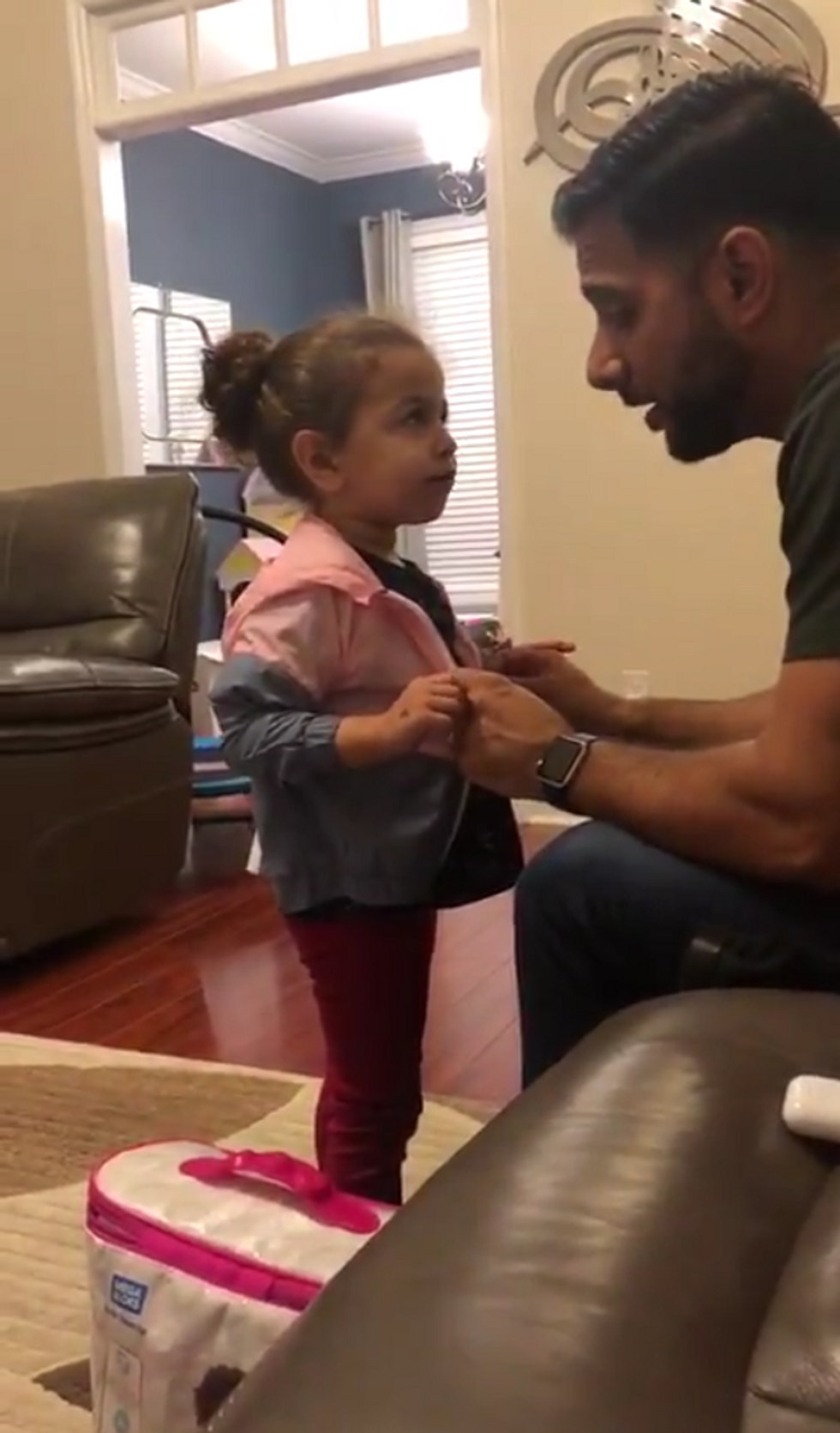 via: Twitter
On Twitter, it was explained that the jacket actually belonged to
another child
in Mila's class, but Mila was giving her best poker face over the situation.
Ehab firstly asked his daughter where she got the jacket from...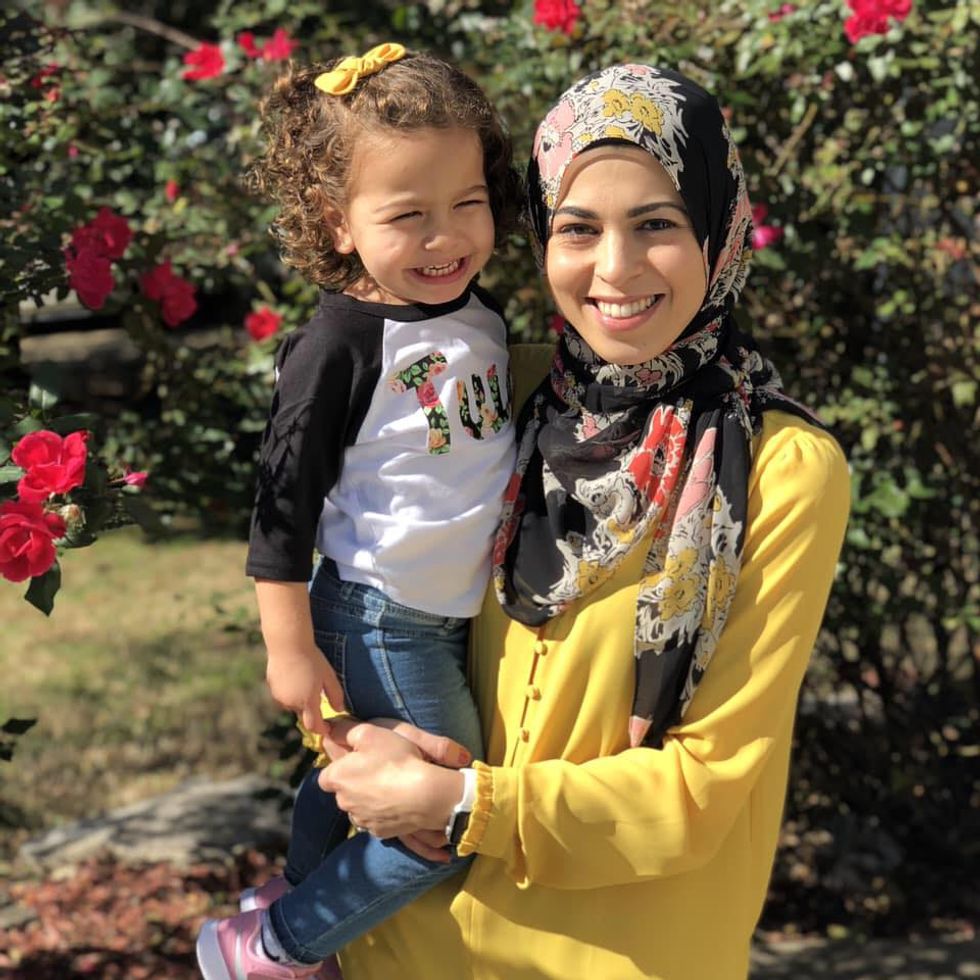 via: Facebook
Mila insisted she got it "from the store" for
"5 monies."
Not very believable, we must say...
Ehab went on to ask Mila for the name of the store...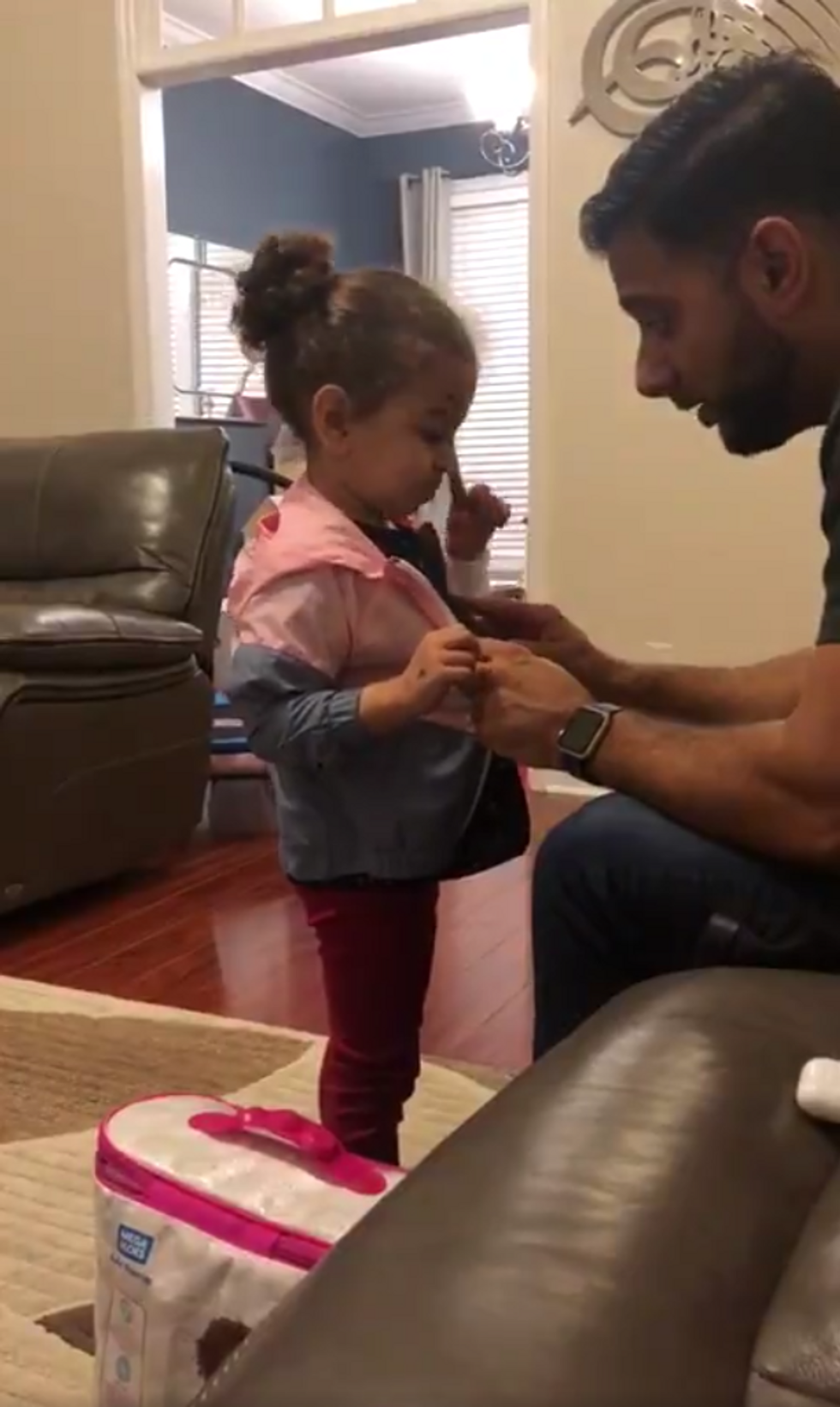 via: Twitter
And she replied, "jacket store."
Mila finally admits to someone else in her class wearing the same jacket...
And this person was named Connor, which is rather problematic as it turns out the jacket didn't ultimately belong to this certain little boy.
The interrogation dug in a little further...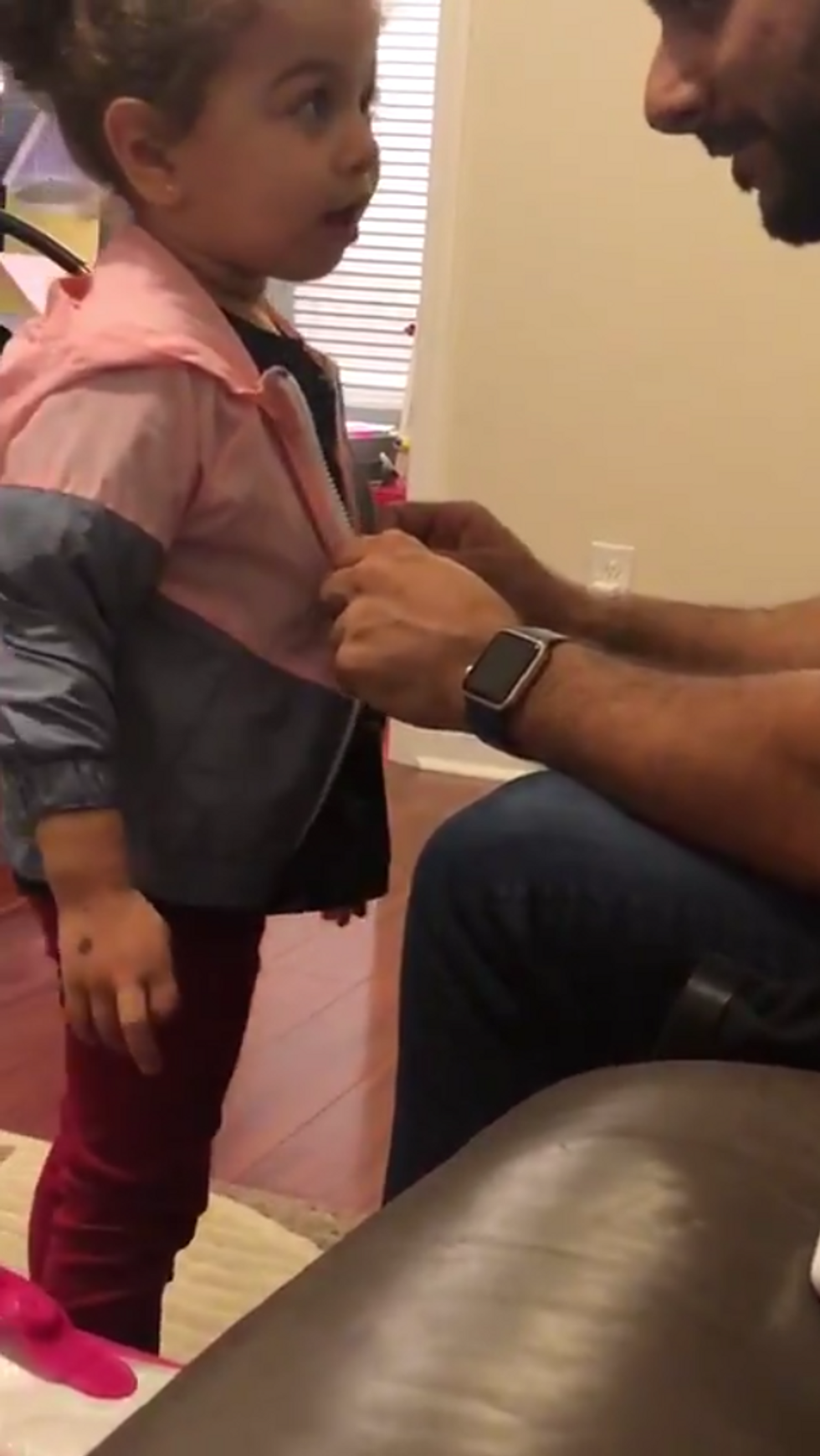 via: Twitter
Samara told BuzzFeed News that Mila had actually mentioned a girl in her class when Samara first asked about the jacket.
Mila was in for a serious life lesson...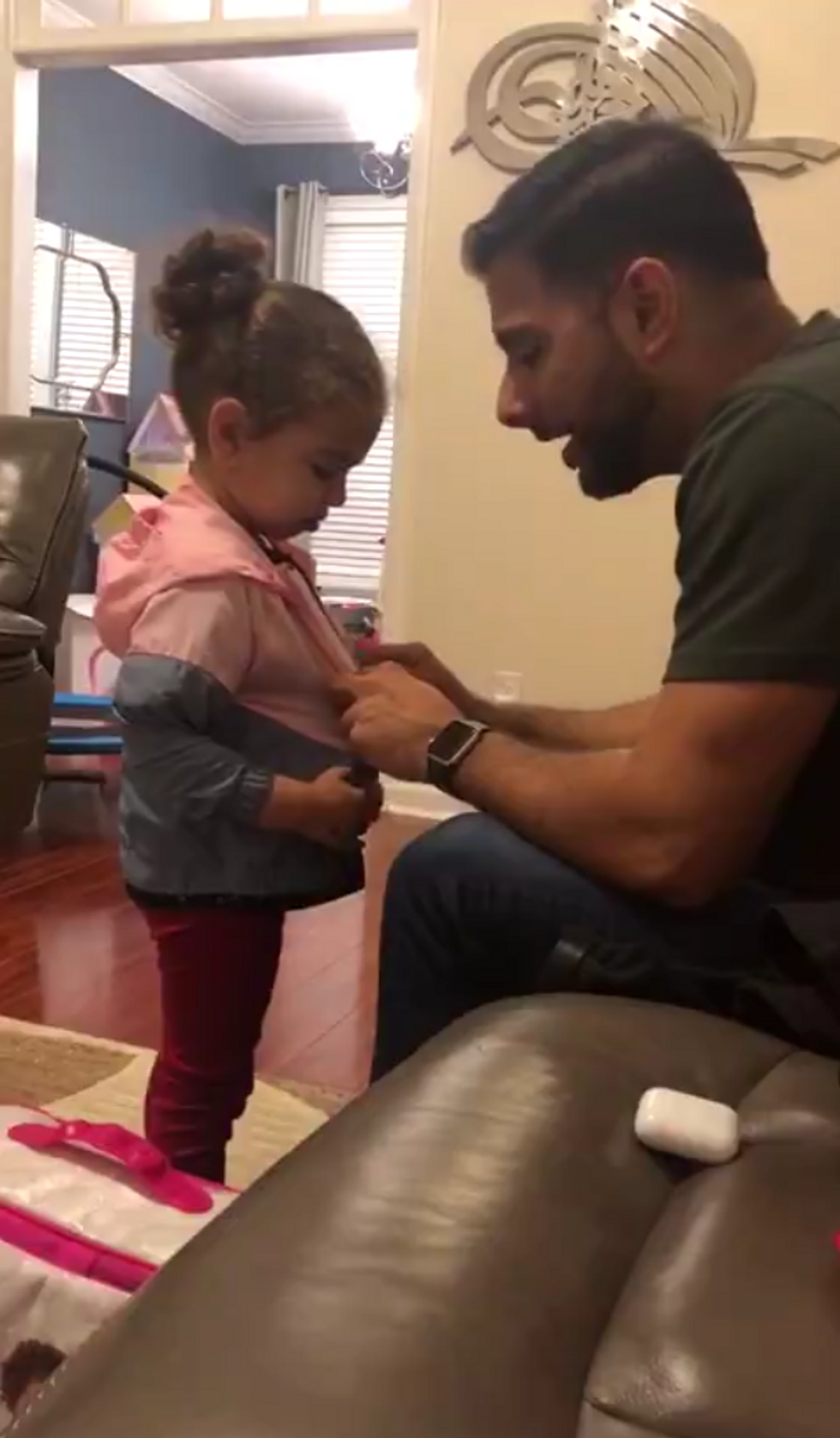 via: Twitter
"I think we have to return this jacket, as I don't think it's for us," Ehab said sincerely to his naive daughter.
She began to protest...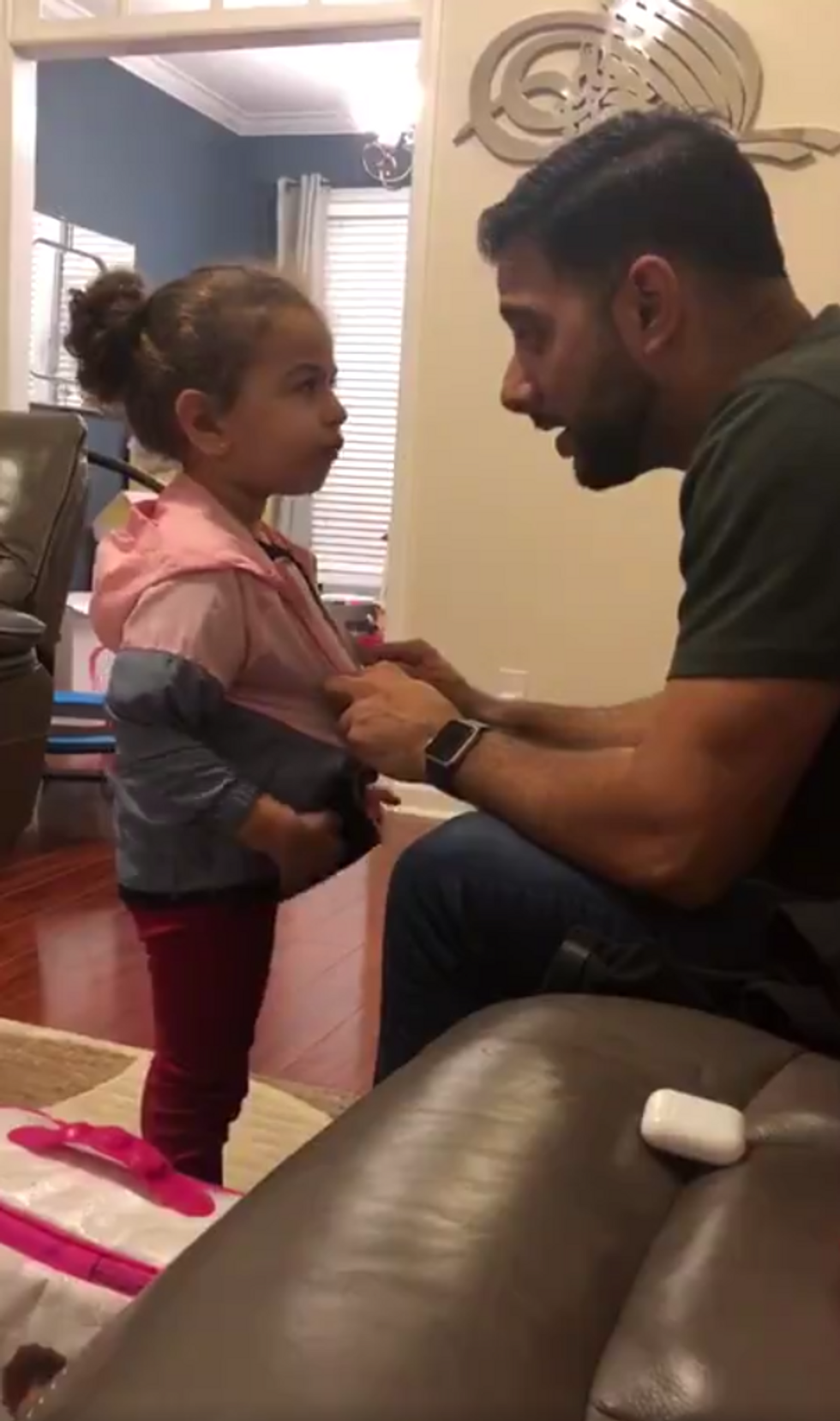 via: Twitter
But Ehab pointed out how the jacket wasn't hers to take, and how it was too small for her anyway.
Mila's parents got in touch with the jacket owner's mom...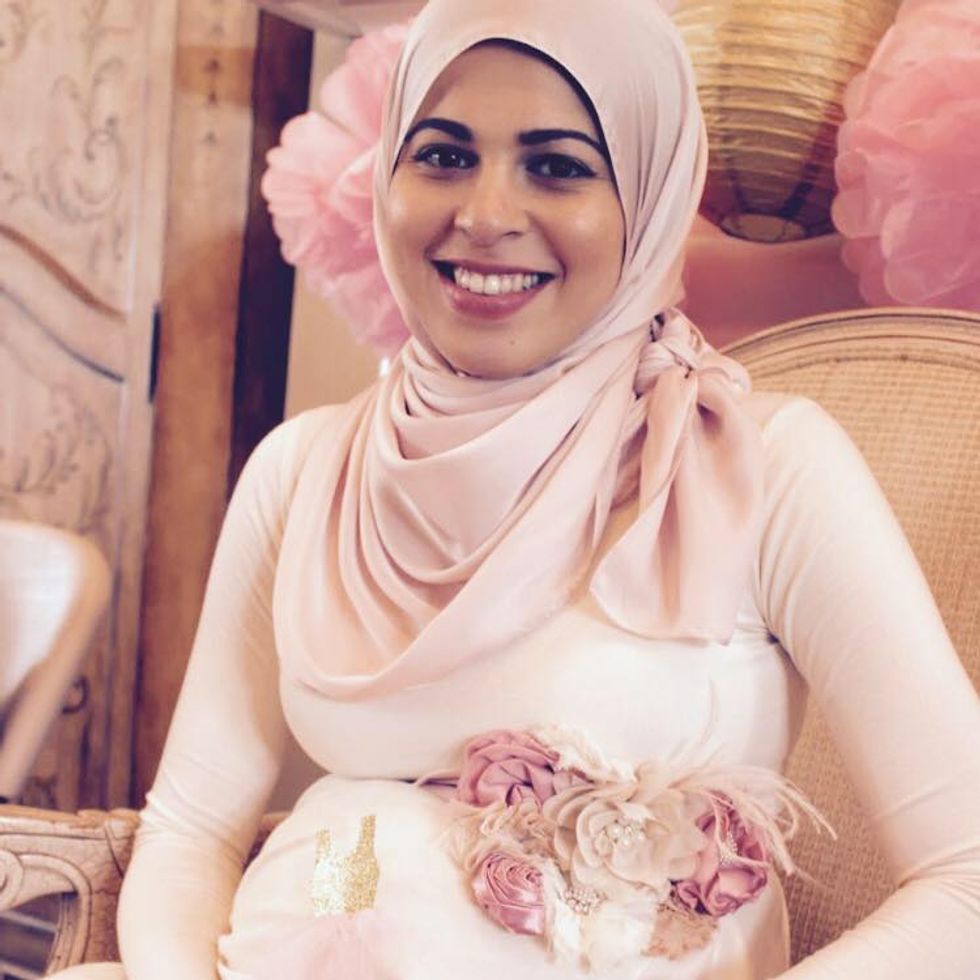 via: Facebook
"So I texted that girl's mom and she's like, 'Oh, that is hers, hahaha, she can keep it.' But we went to their house the next day and returned it," Ranya said.
Mila's parents handled the situation perfectly.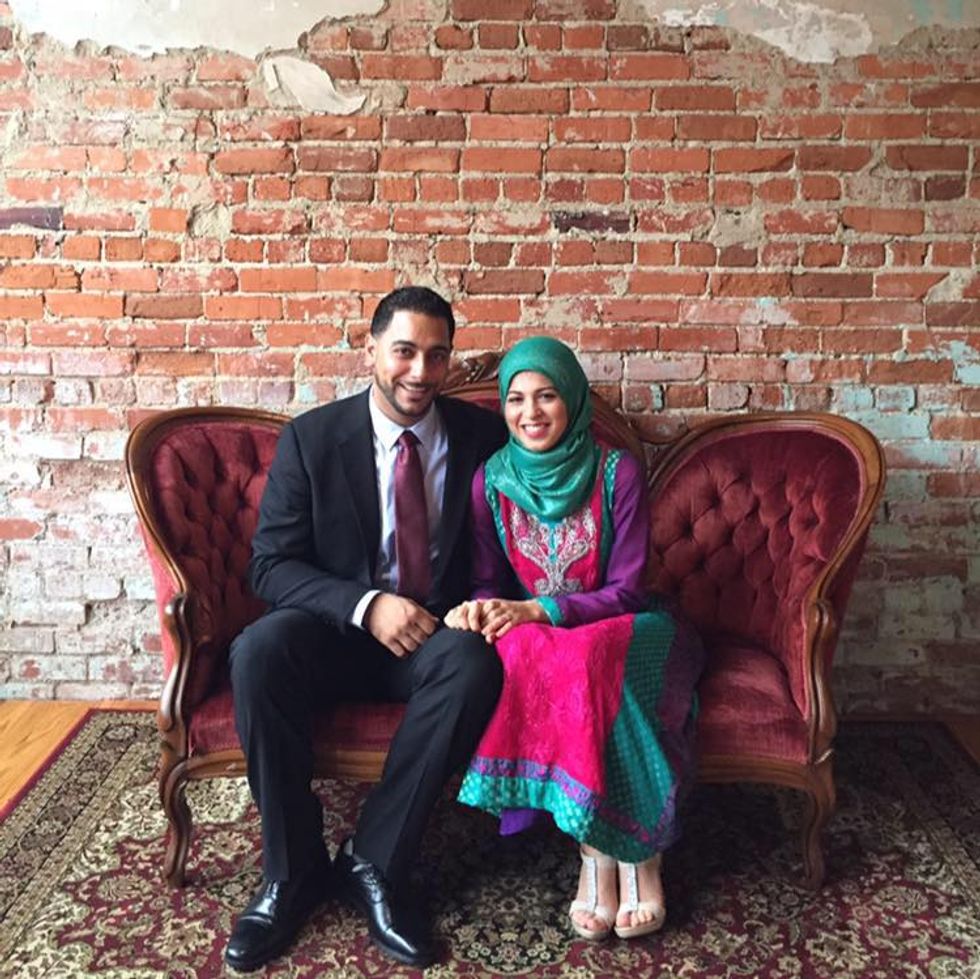 via: Facebook
The video led to a lot of praise for how calmly Rahman approached the situation. Samara said they've been speaking to Mila in an adult-like tone "since she was a baby."
Many have praised the parents for teaching Mila values...
@samaraa0 Awww🥺 Respect to those parents for disciplining their daughter & teaching her that, what isn't yours, mus… https://t.co/e0OrTa8KOn

— ٠٠ح٠٠ (@٠٠ح٠٠)1572538341.0
Because at the end of the day, children cannot simply take something home for themselves that doesn't belong to them.
There was no shouting or intimidating involved.
I ABSOLUTELY LOVE THIS. See how no sweat was broken? No shouting? No belting? When he asked "does anyone else have… https://t.co/NJWNGqUpFt

— Uwani. (@Uwani.)1572577442.0
Ehab kept calm and patient throughout the "interrogation" and many parents online have applauded him for his gentle and loving approach.
Many sympathized with the cute youngster, however...
Luckily, her parents didn't see things this way.
Watch the video here...
so mila came home from school today with a random jacket https://t.co/bAnBo3NOUf

— (ayah) آيه (@(ayah) آيه)1572488304.0
Loving the cute content? Keep scrolling to read about an adorable little scammer who ordered $350 worth of toys on her mom's Amazon account...