It's often said that bigger is better, but that's not the case when it comes to the proponents of the "tiny house movement" that's gaining momentum world-wide.
It's exactly what it sounds like — downsizing your life while expanding your horizons.
While the average size of new single family home grew up to 2,662 square feet in 2013, the small house movement is a return to houses of less than 1,000 square feet — with some going as far as tiny homes less than 400 square feet.
These thrifty little houses are both budget and eco-friendly, and more than that, many are filled with surprises and innovations in which old, everyday objects are turned into something remarkable.
Take Dipa Vasudeva Das, a man in the Eastern Europe who got his hands on a simple van and transformed it into a mobile home that's just as cozy and comfortable as an ordinary house.
Created completely with his own two hands, the van is both innovative and full of secret compartments that you won't believe actually exist in a space this small.
As you can see, the van didn't look like anything special when Vasudeva Das got a hold of it….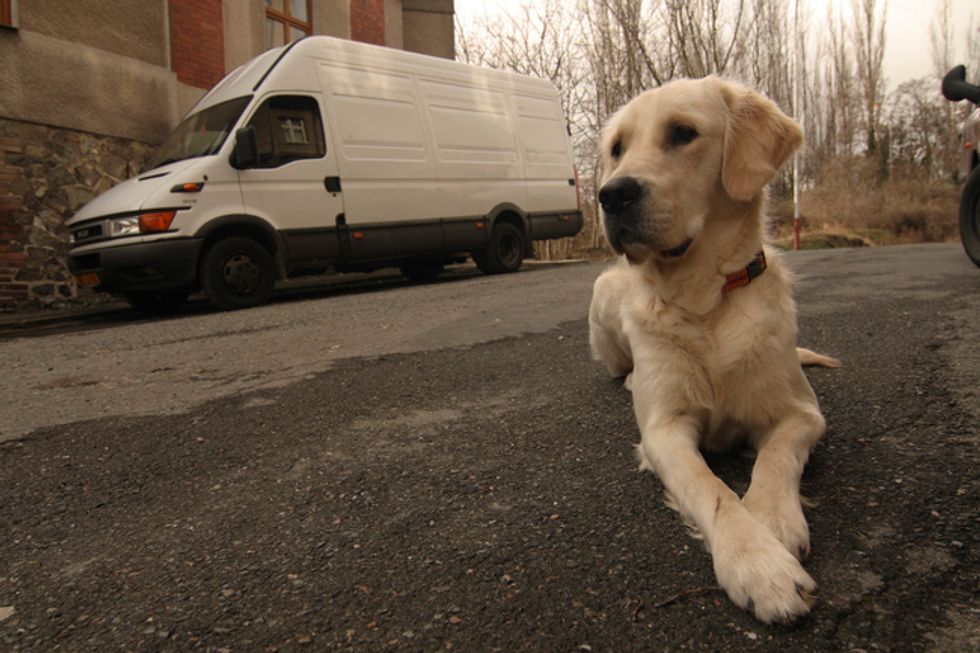 If anything, it was a little creepy in that "white van with no widows" sort of way.
Even the inside was pretty typical, save for the interestingly patterned seats that were screaming for a modern upgrade.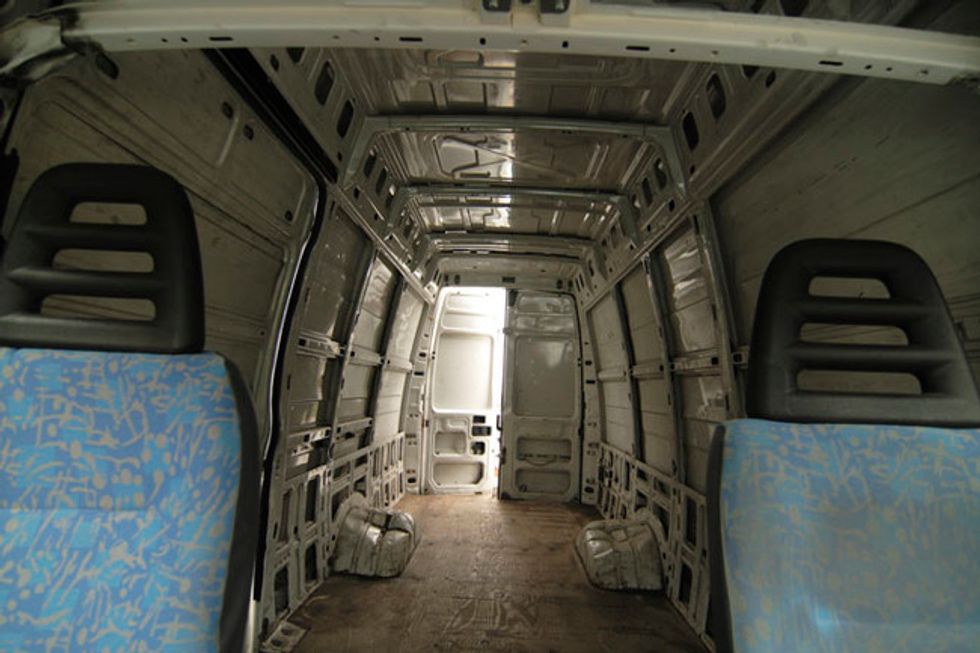 Vasudeva Das saw more than just seats that could use an upgrade and started putting his tools to work...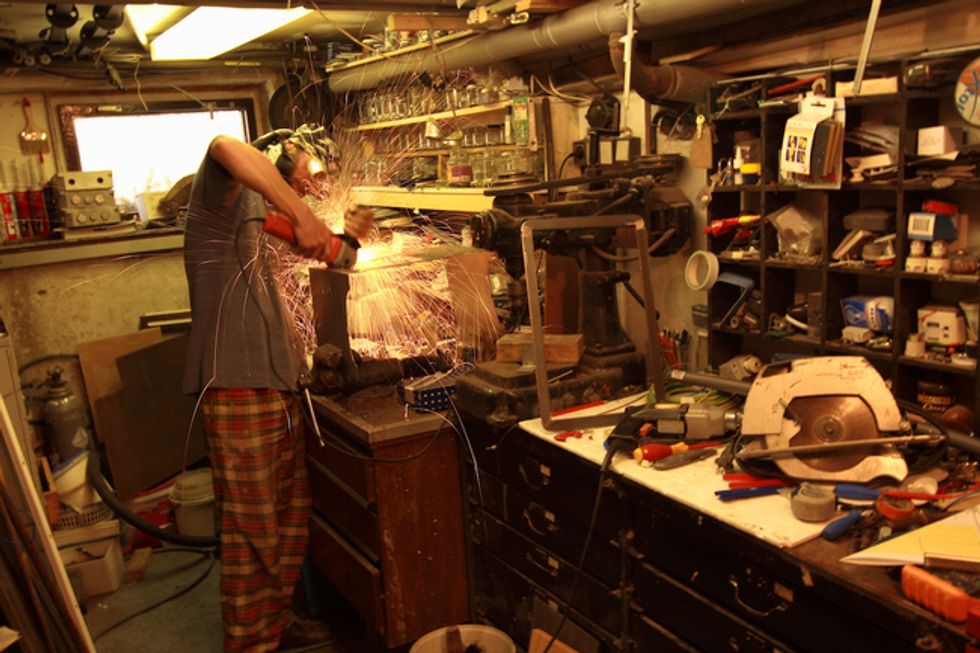 With the goal of creating a traveling home, he first framed everything out while adding plenty of spaces to store things he would need.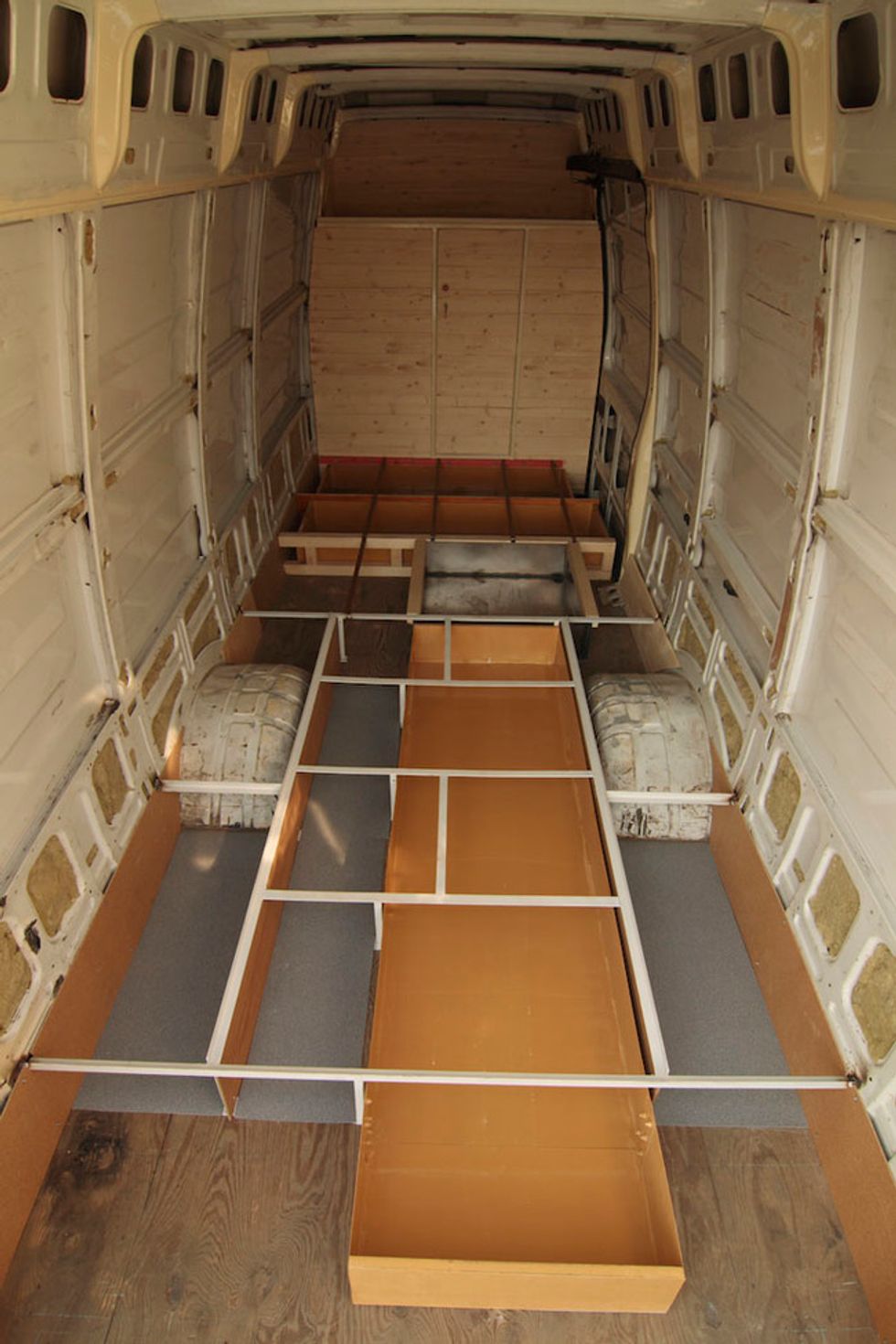 Then he moved on to the wall…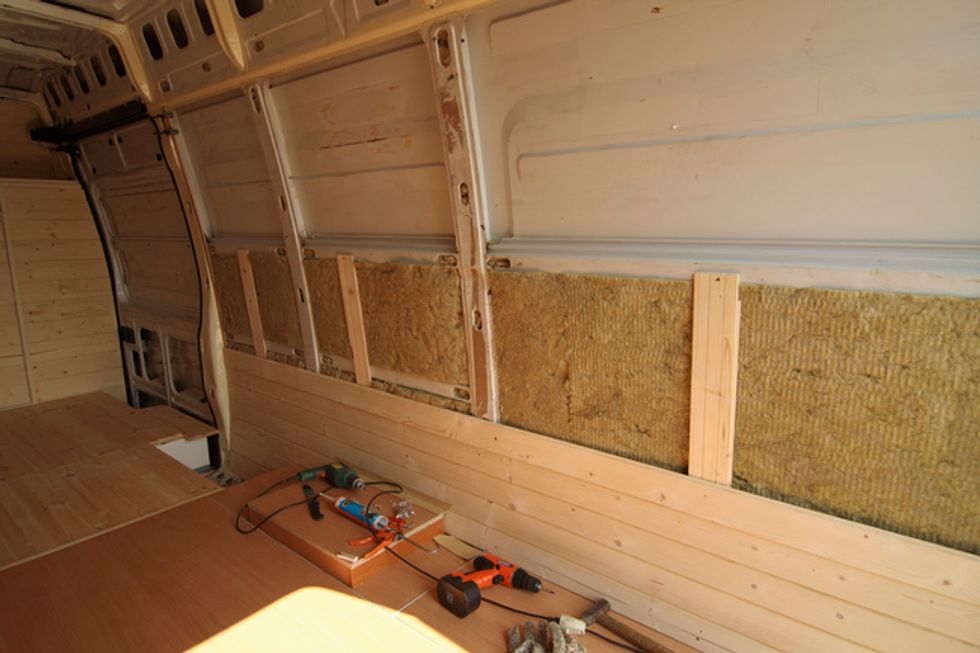 and lightened up a dark space by adding a skylight.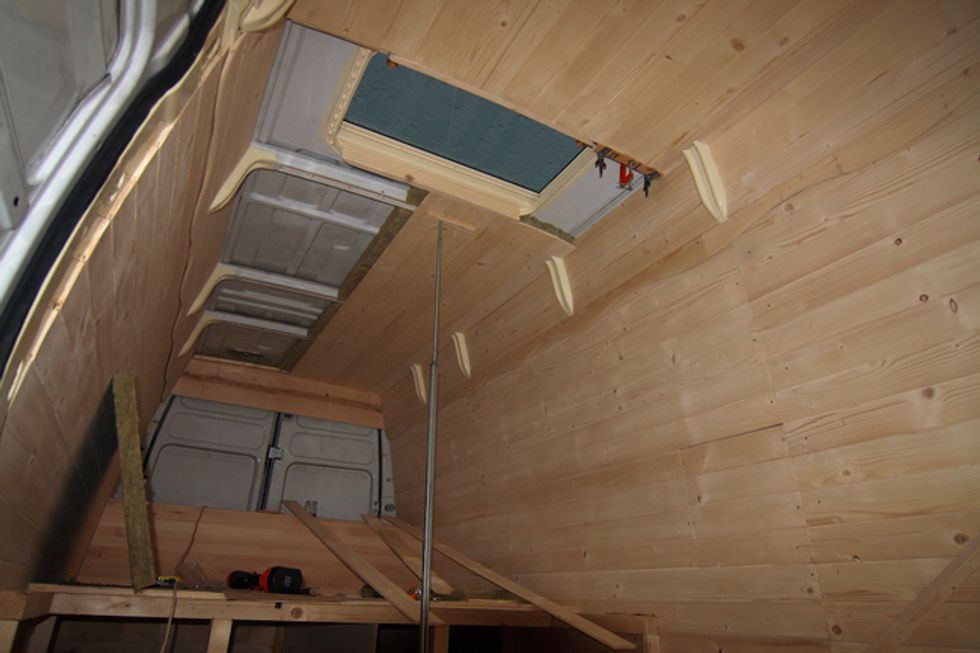 With the frame complete, he went on to add in some intricate wood paneling — much like you would find in a typical house.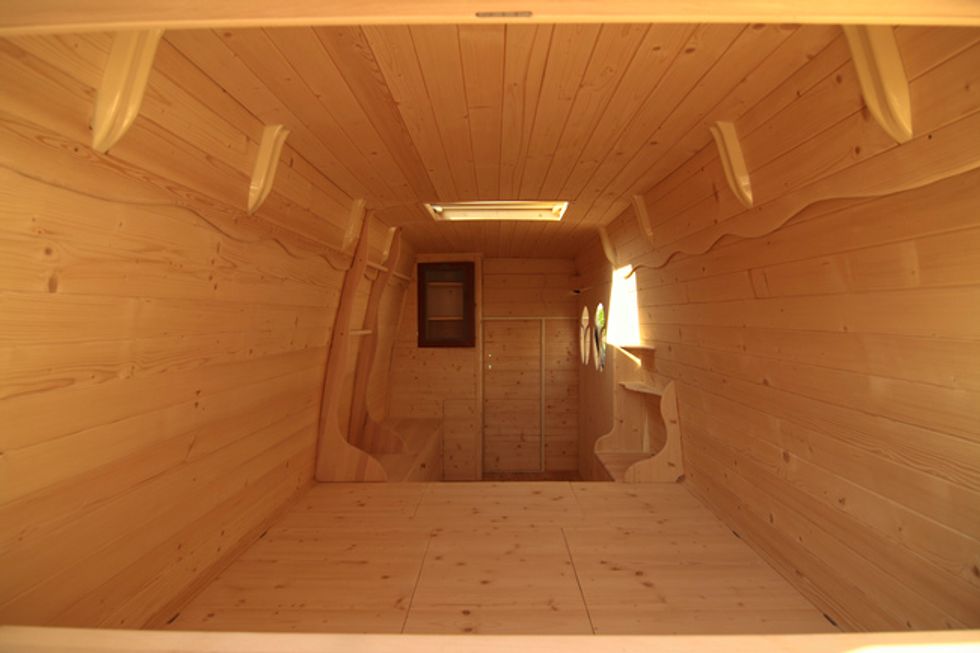 And no house is complete without furniture, but what makes his special is the fact that it's all built in to the existing frame and walls.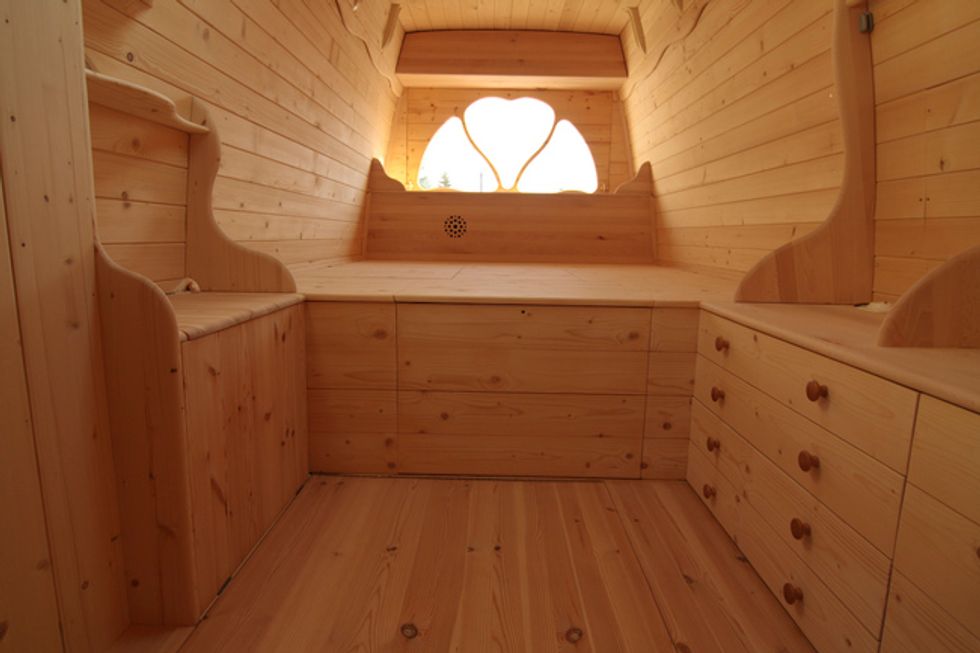 But seeing as this is a van and all, the furniture does double duty in that it also provides extra storage.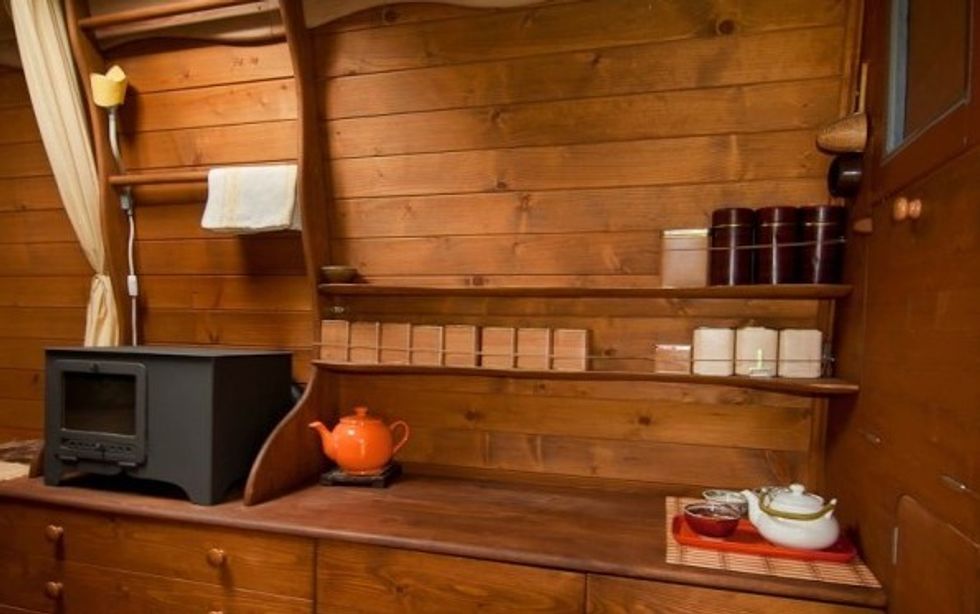 Oh! And have we mentioned the clever sliding side doors?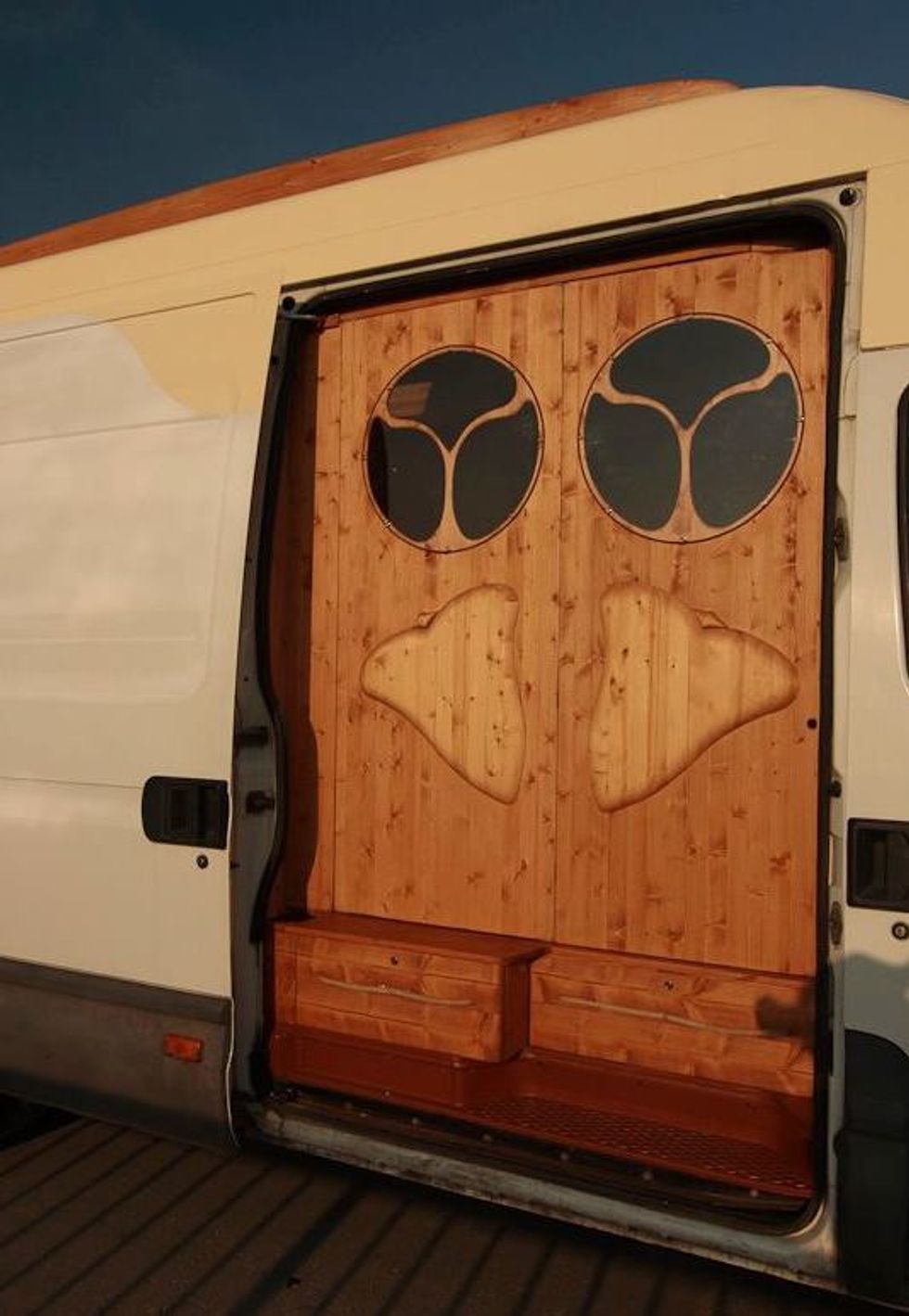 Making the most of every square inch, below each door is a pull-out drawer that provides even more extra storage space.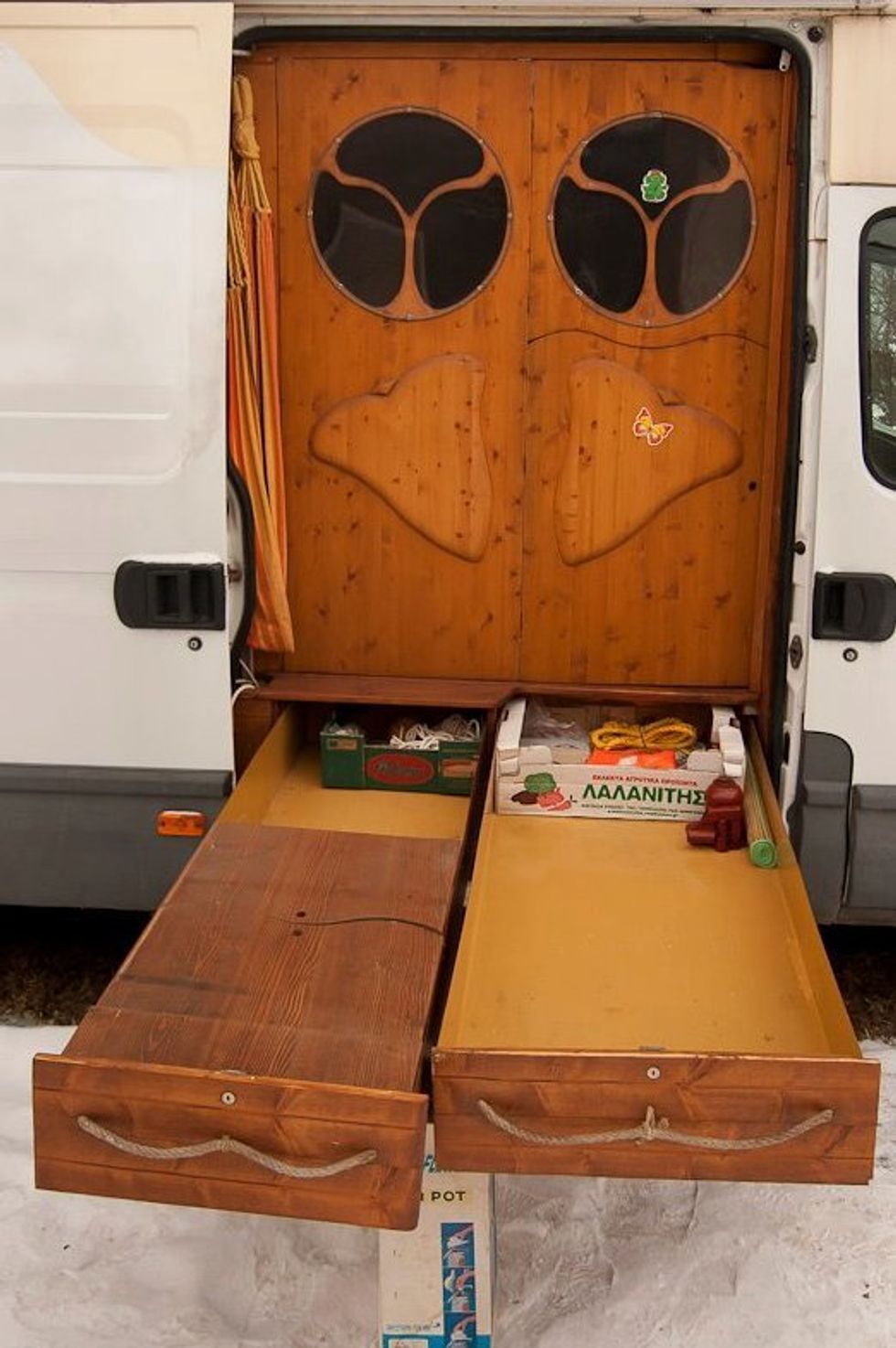 And if you're looking for additional light, part of one of the doors can come off to welcome it in.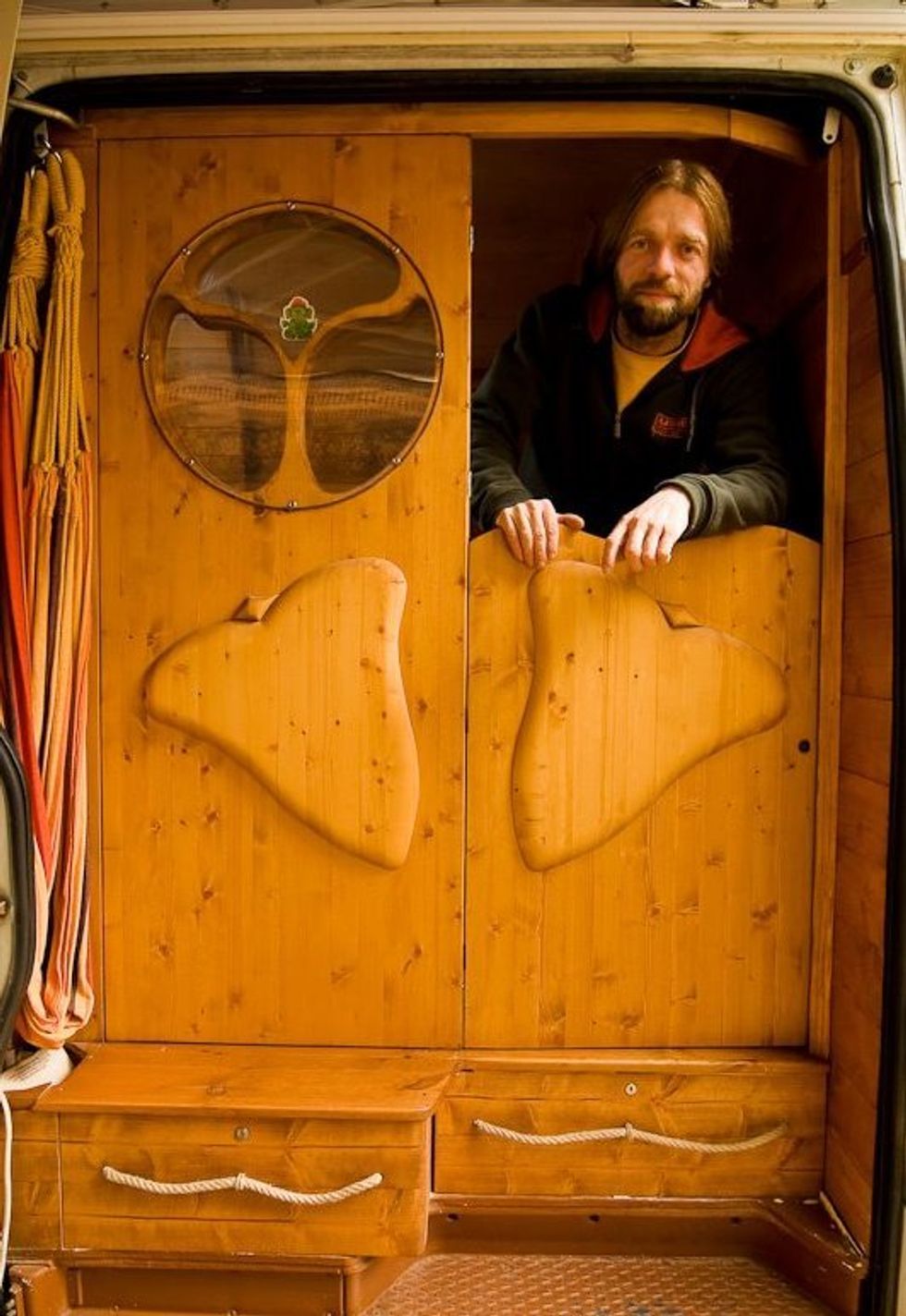 Behind the door (on the inside of the van) is a space under the floorboards where you can stand while using a cleverly hidden sink.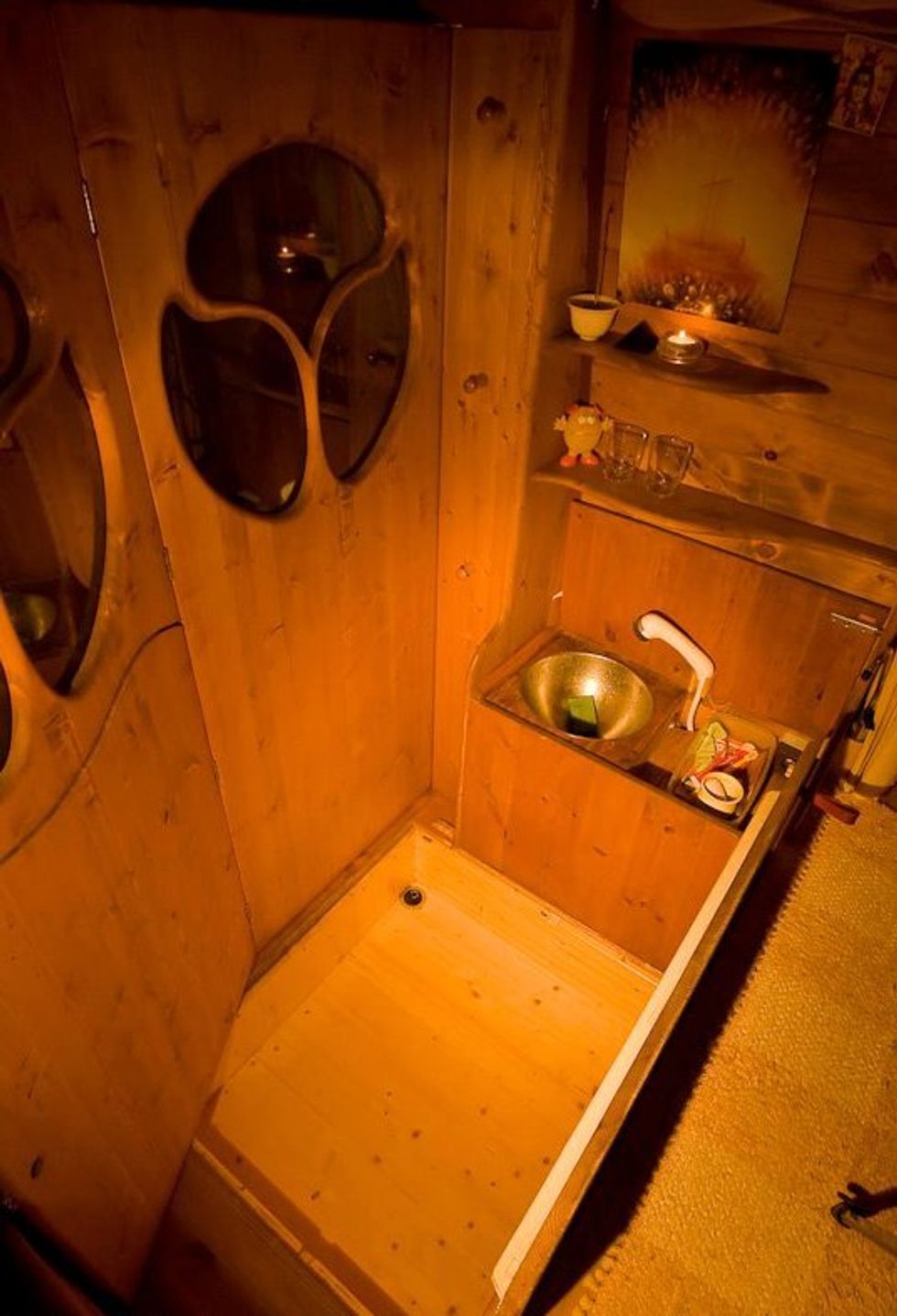 Now I bet you're wondering what the back of the van looks like, right?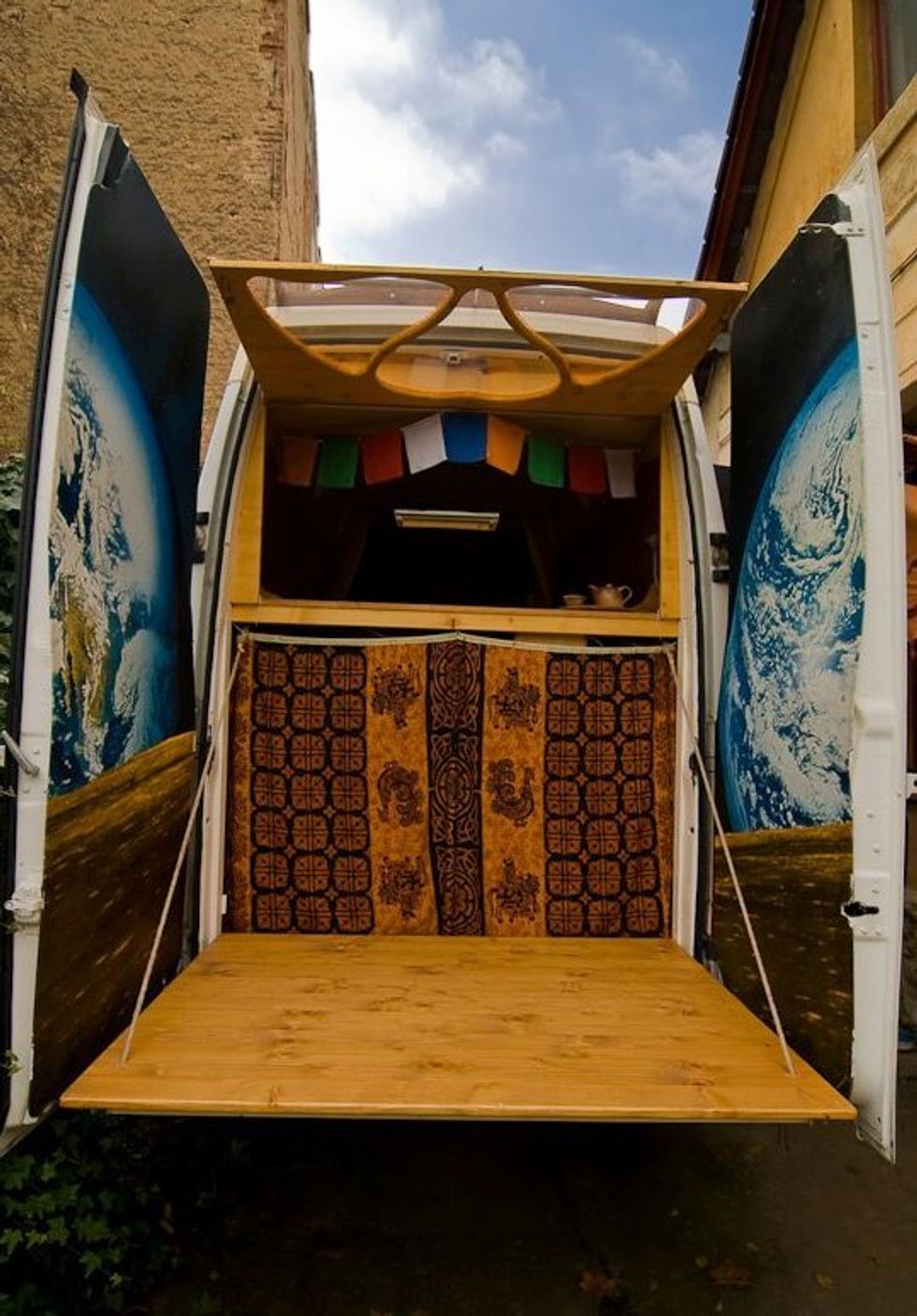 It's more than meets the eye...
Not only does it have a patio for hanging out with friends and fellow travellers, but it also has a compartment to hide a bicycle or two.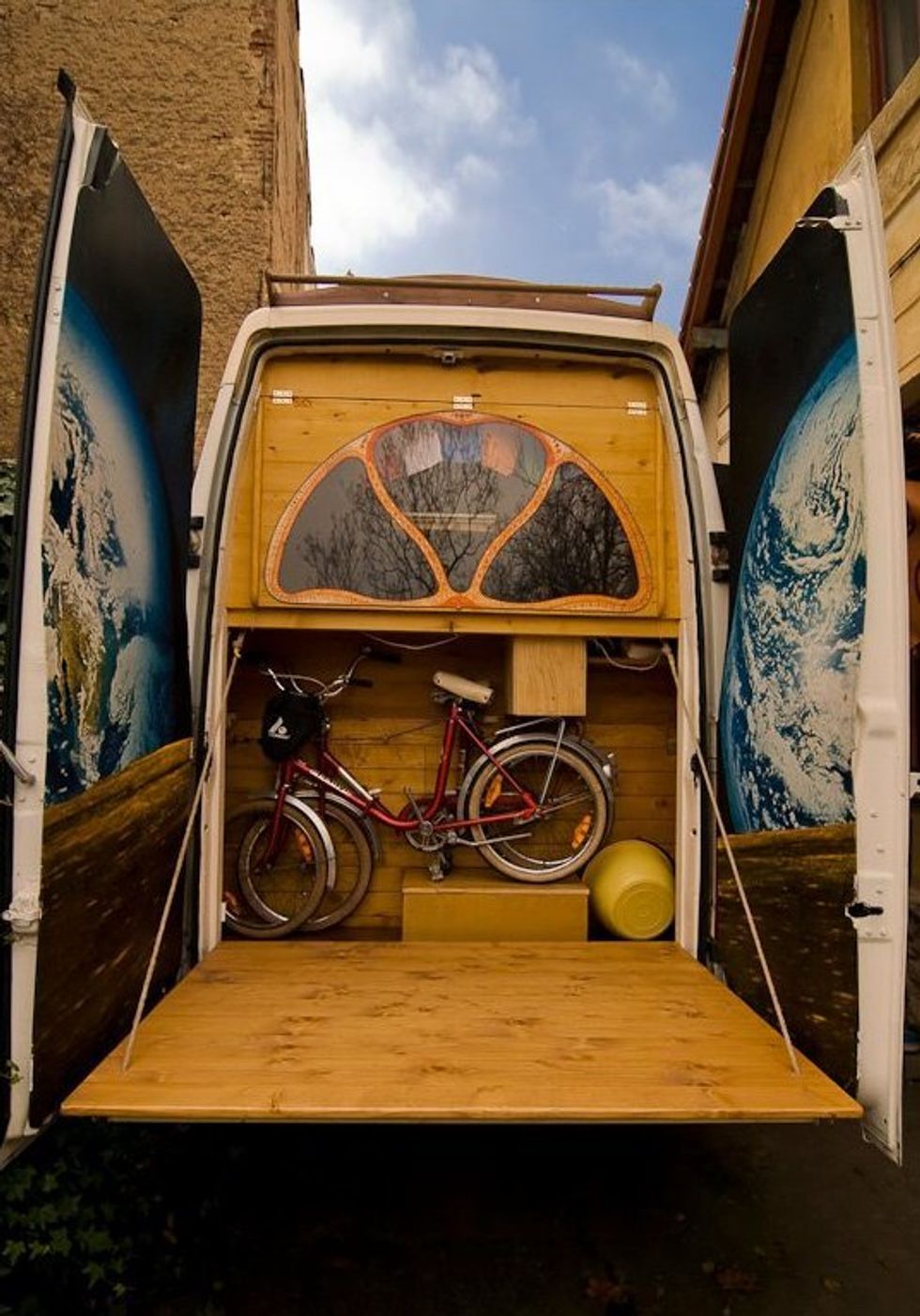 Once you're done entertaining, you can move back inside and enjoy a few more of the hidden innovations…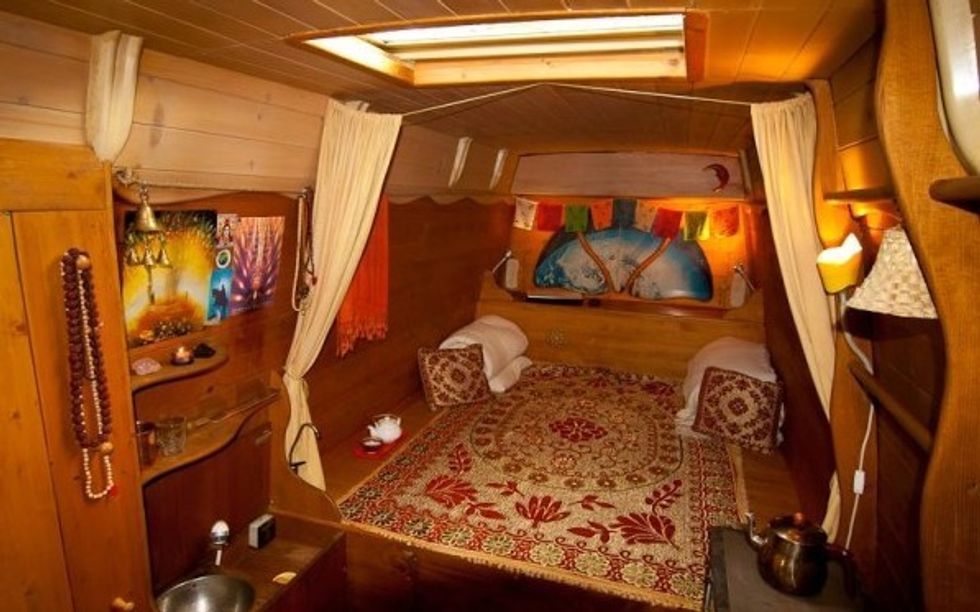 There's a spot to get some work done...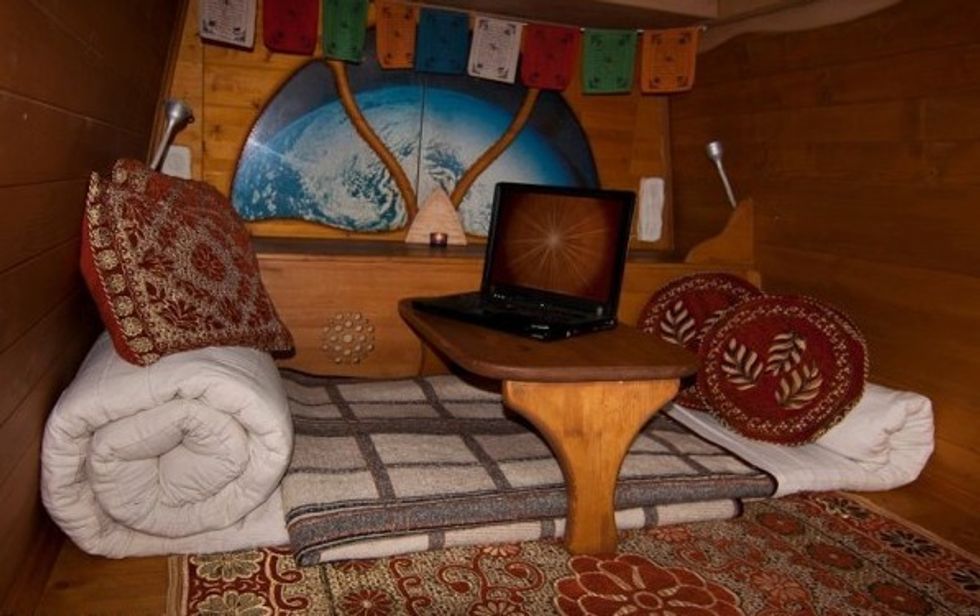 Or get a good night's sleep.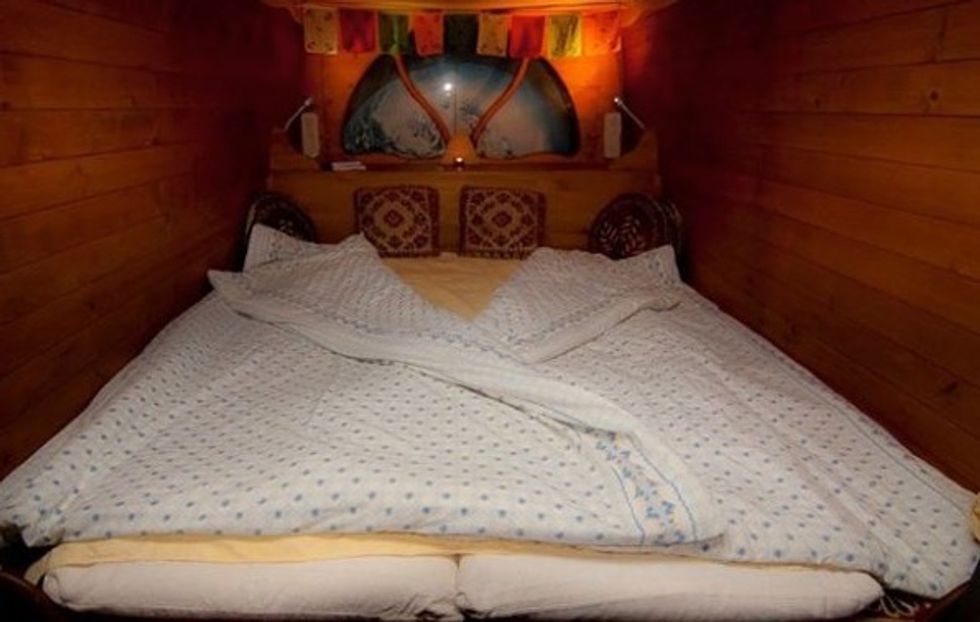 There's even room to put your friends (and your dog)...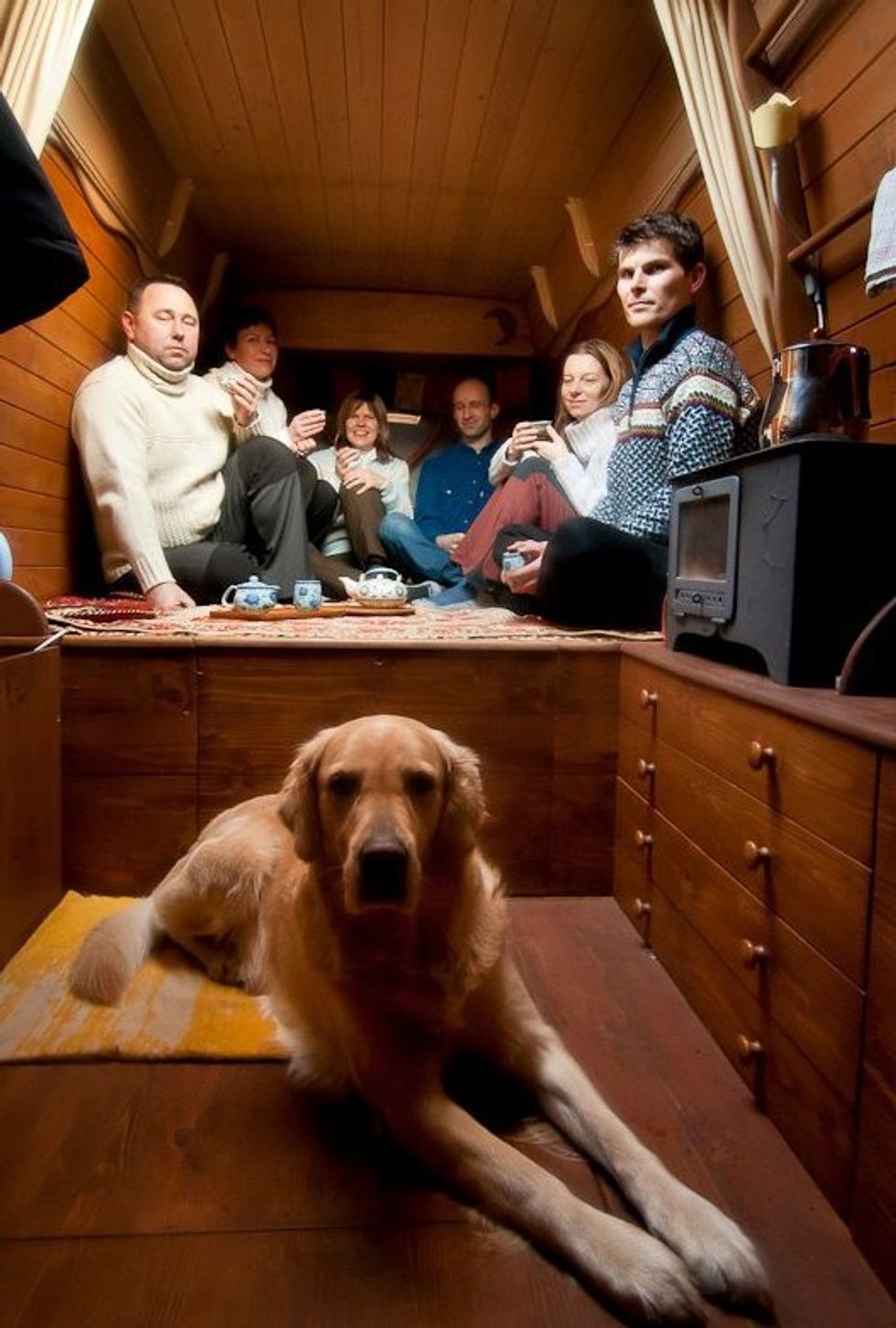 But where will you all sit?
Probably at the table with seating previously hidden under the floorboards.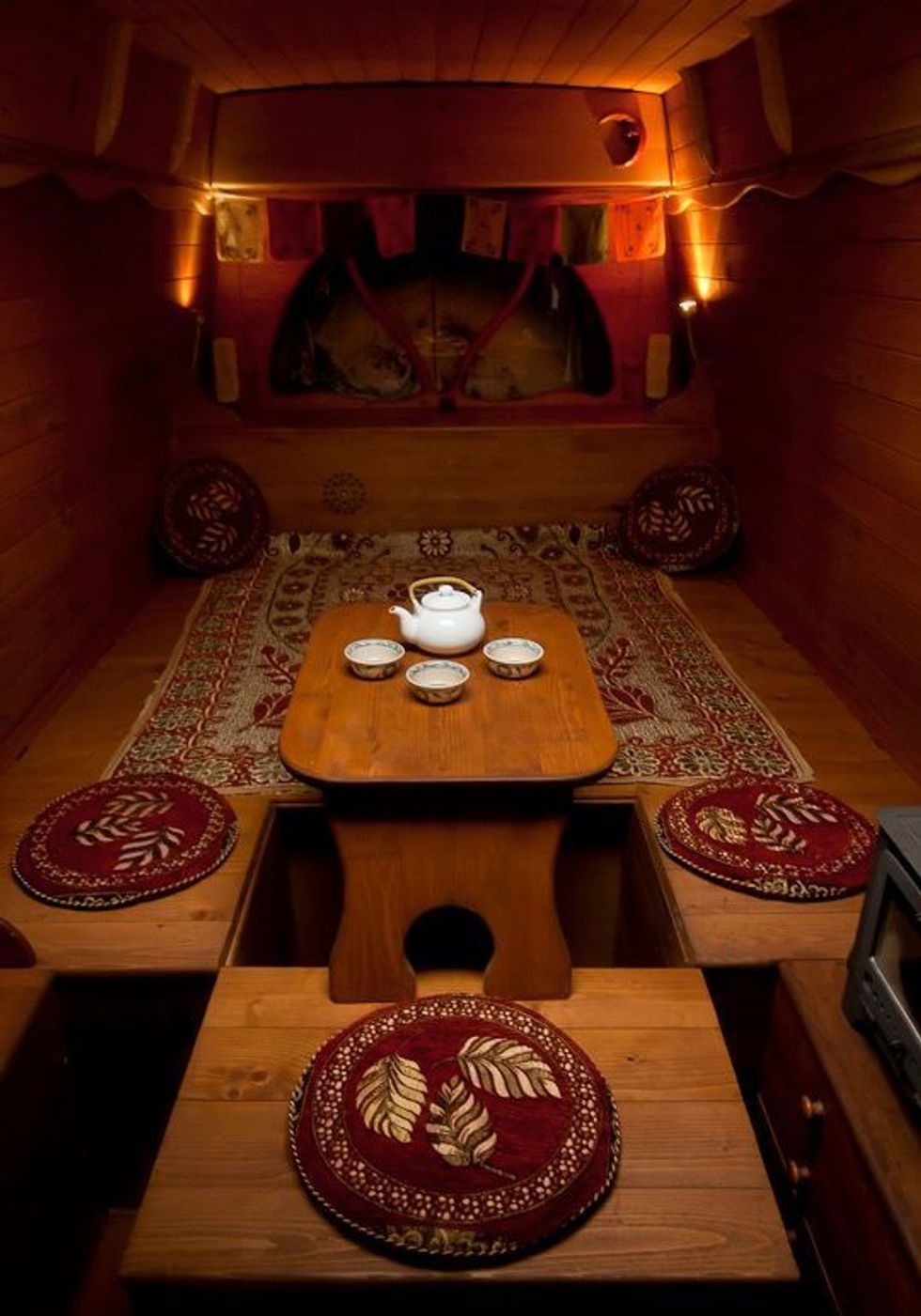 Of course, the floor also lifts up to reveal even more storage space.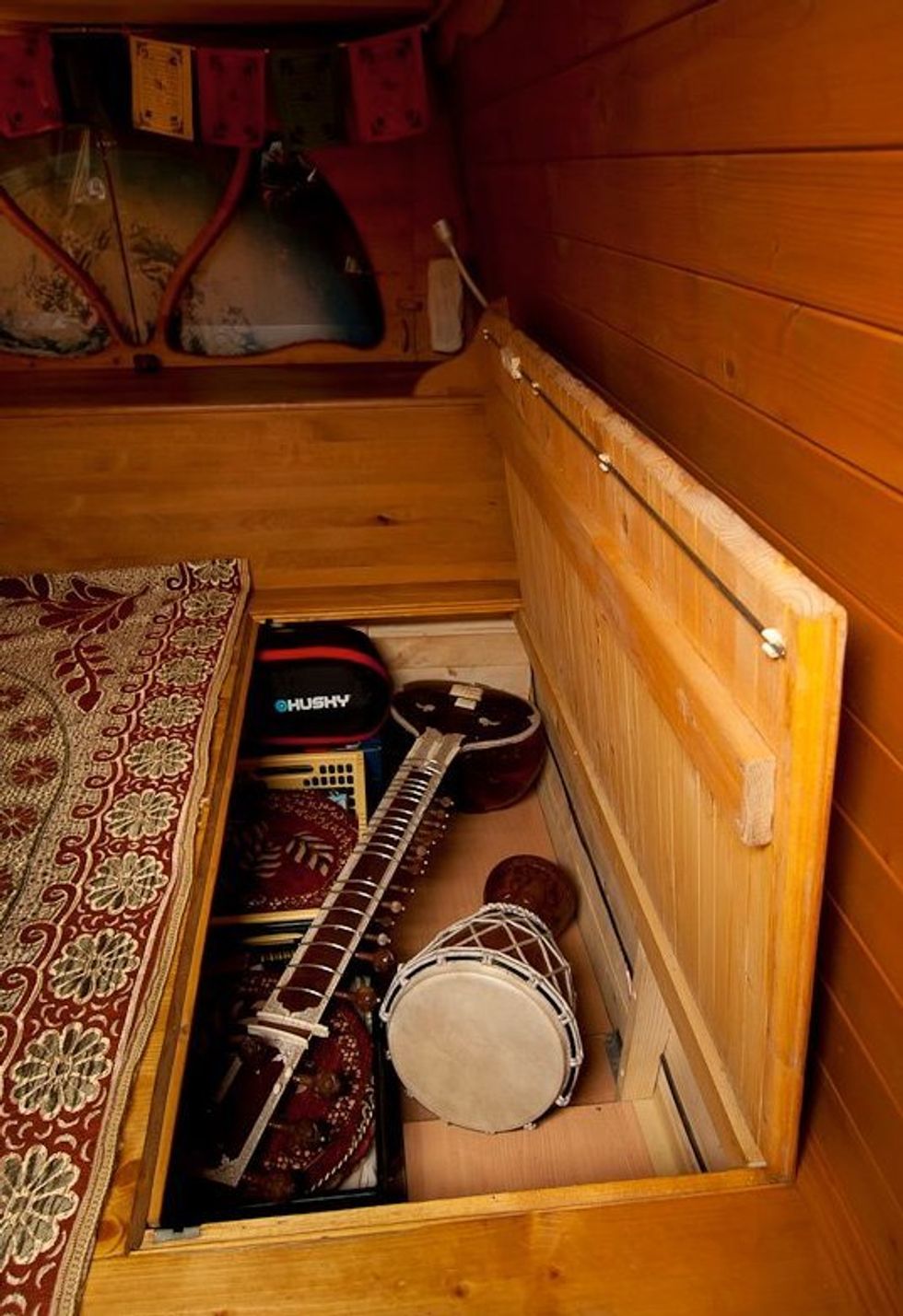 So you might be thinking, what about that fireplace we noticed when we first looked in?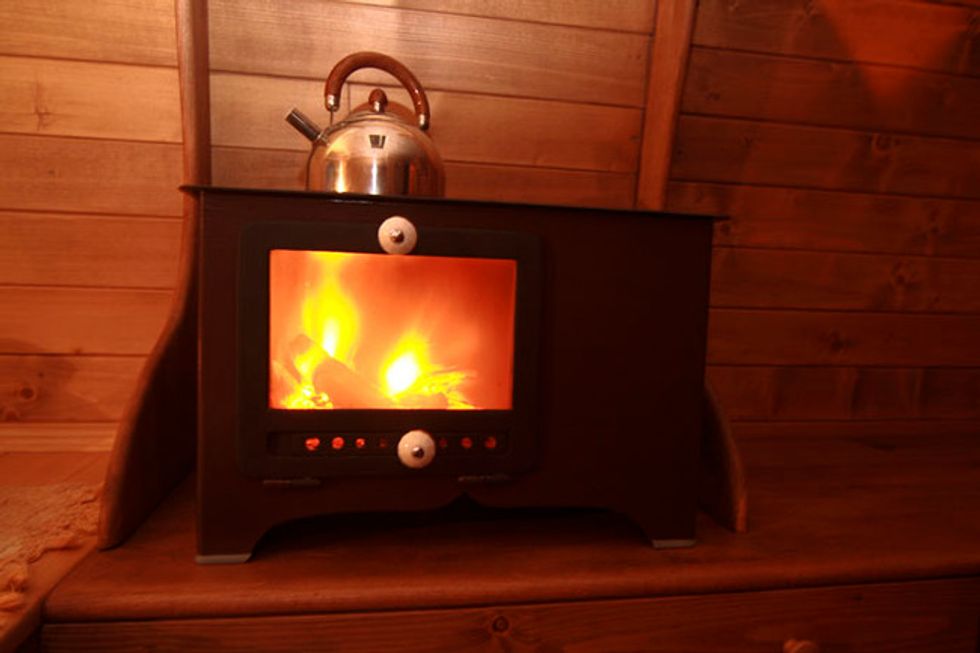 Don't worry. He even built an insulated chimney that allows for the safe use of the fireplace.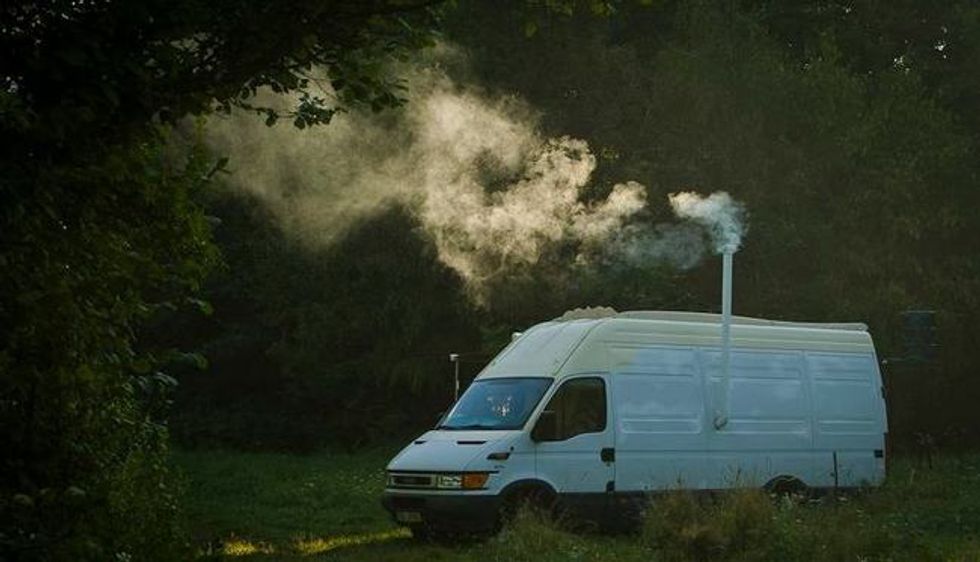 See? He thought of everything.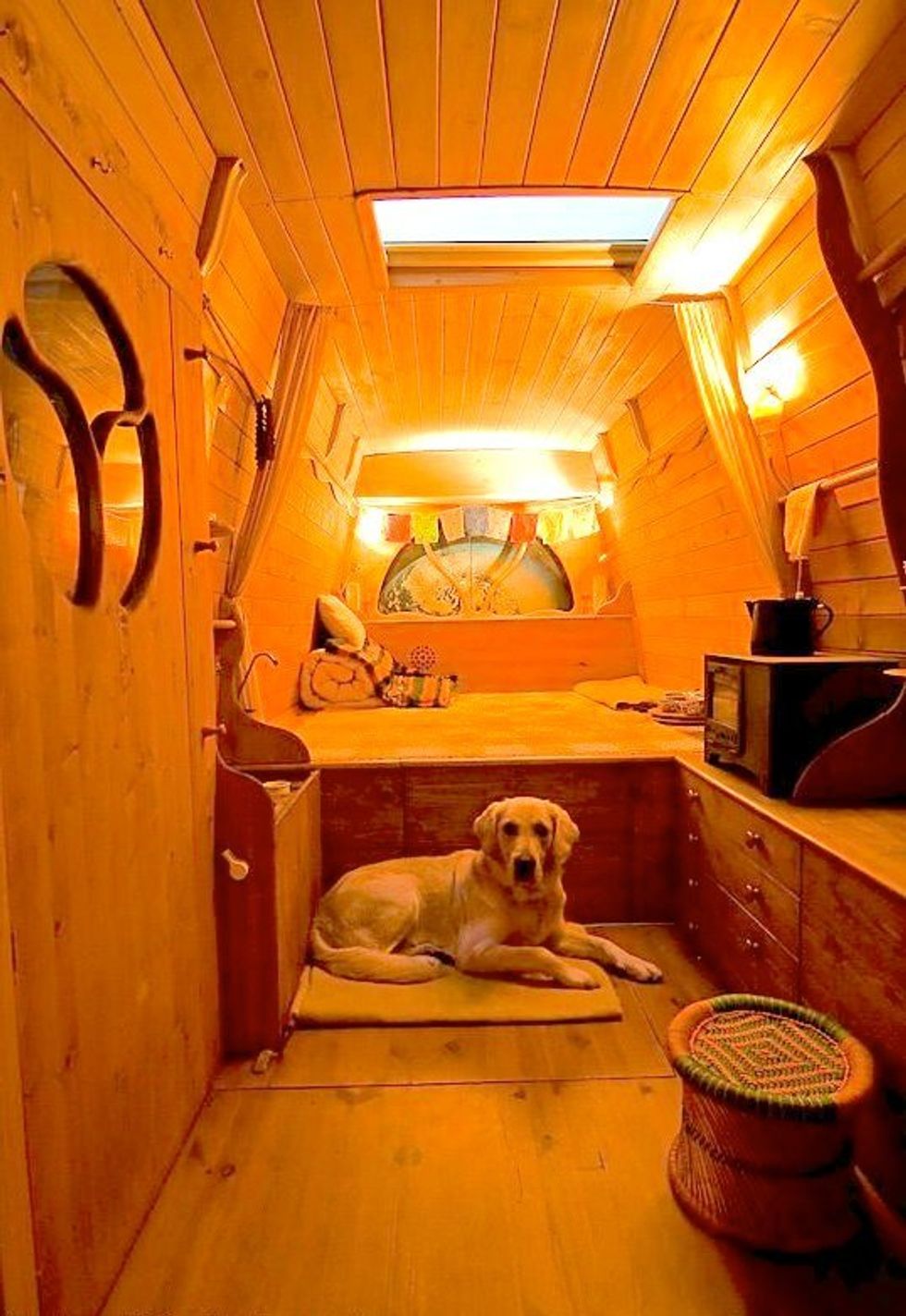 And all that from a "typical" van that turned out to be anything other than typical.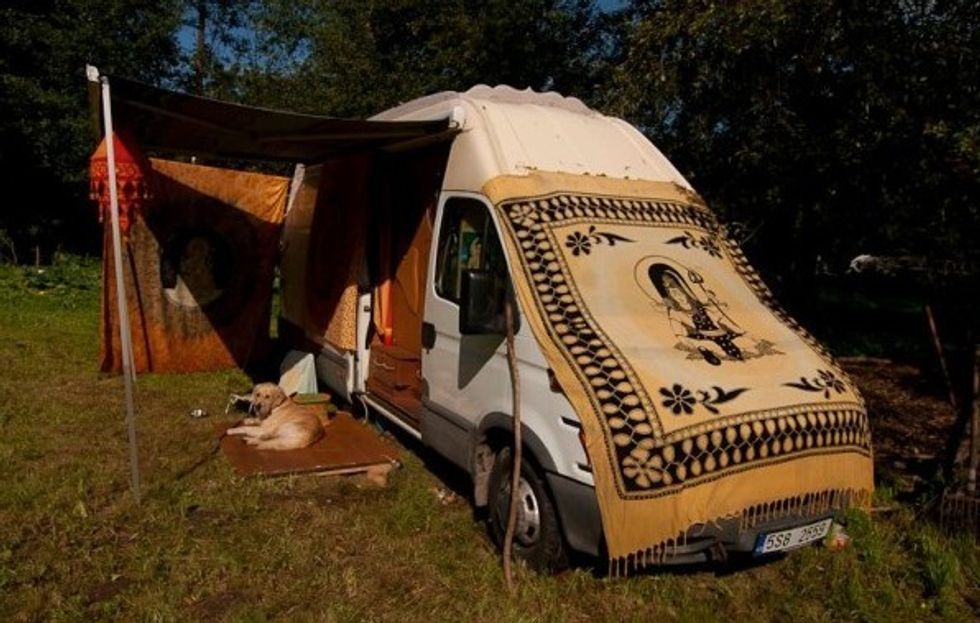 Images: Divine Factory
In fact, it's kind of amazing.