See this face? She's not amused, and she has every right to look that way.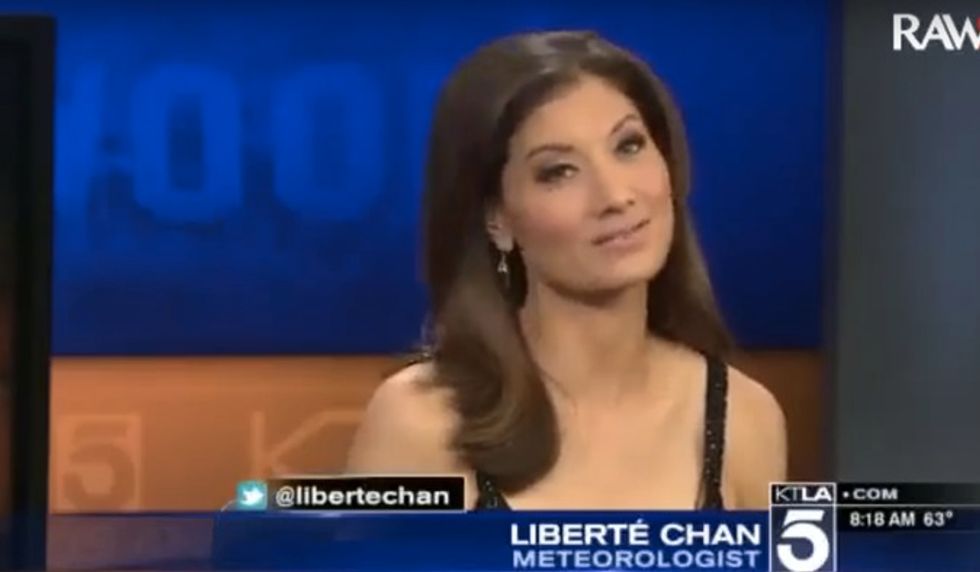 via: YouTube
Liberté Chan, weather reporter for the Los Angeles news station KTLA, was recently involved in a, shall we say, confusingly awkward on-air exchange.
After doing the normal chit-chat with the two other anchors — a male and a female — Chan went to go and do her weather report.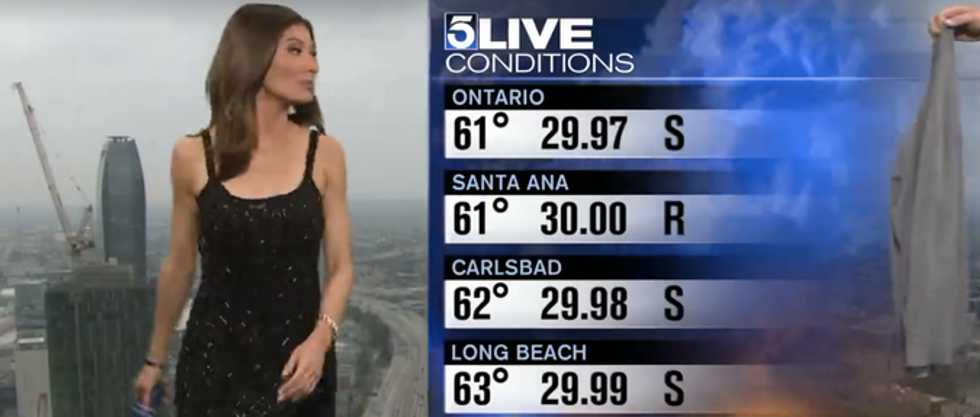 via: YouTube
It was at that point in time that, mid-broadcast, someone off-camera dangles a sweater in front of Chan. Confused, she asks, "What's going on? You want me to put this on? Why? Cause it's cold?" She thought it was a prank, because why would they hand her a sweater when they had been talking to her on and off-air already for most of the morning?
That's when the male anchor Chris Burrous responds that the station was "getting a lot of emails" about her dress.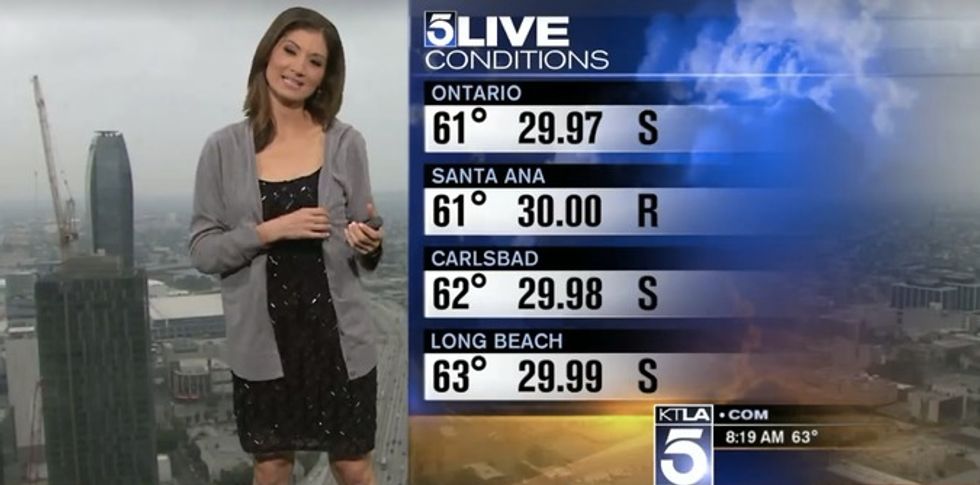 via: YouTube
She slipped on the sweater, noting she looked like a librarian and keeping it together instead of freaking out on-air. Burrous continued with,"Everyone's got an opinion about your dress this morning," which prompting Chan to respond "Alright, well the other dress didn't work, so... I had to wear something."
The female anchor helped her out by taking a shot at Burrous and his pants, which cut through a tiny bet of the tension.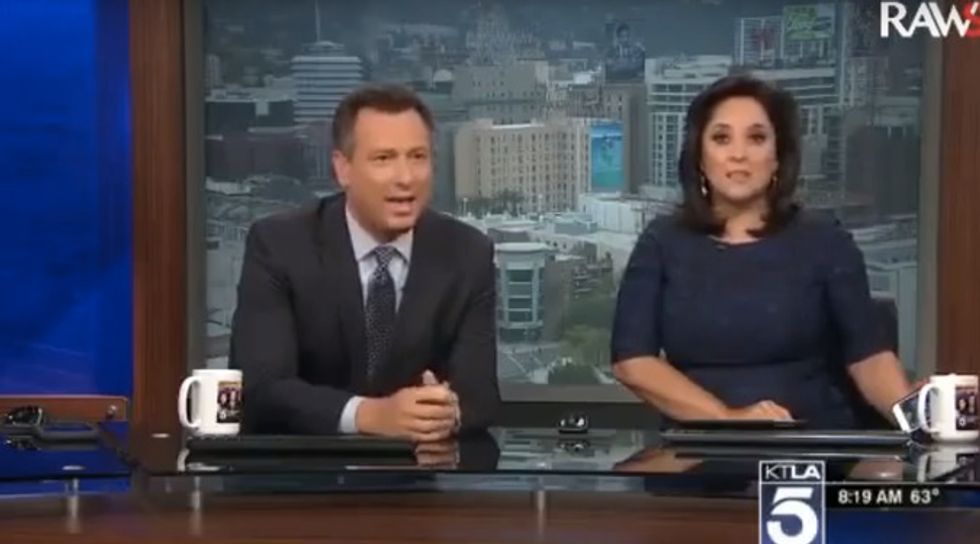 via: YouTube
But it was more or less pretty ridiculous to do that on-air, even if she did look like she was going to a cocktail party later.
After the show Chan posted the clip to her Facebook page, asking people if they thought that the dress was too revealing.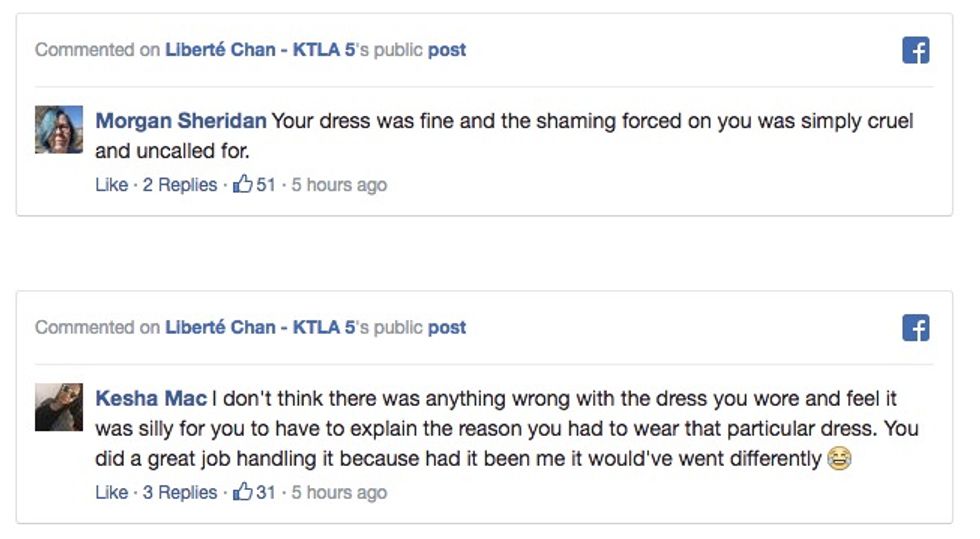 via: Facebook
Most of the comments were in support of Chan and, while some people
on Twitter
thought it was a bit too revealing, most agreed it was something that could have been handled off-air and what
did
happen was really sexist. But the station is also known for their pranks, so who knows if they were just messing with her...
You can see the full clip here and decide for yourself.
When called out on social media about being sexist and shaming her, Burrous said,"No shame. Just kidding, offering up sweater. Good friends kid each other. Sorry I offended. We have a good time."
Twitter didn't buy his "joke," so he took to his own Twitter account to issue an apology.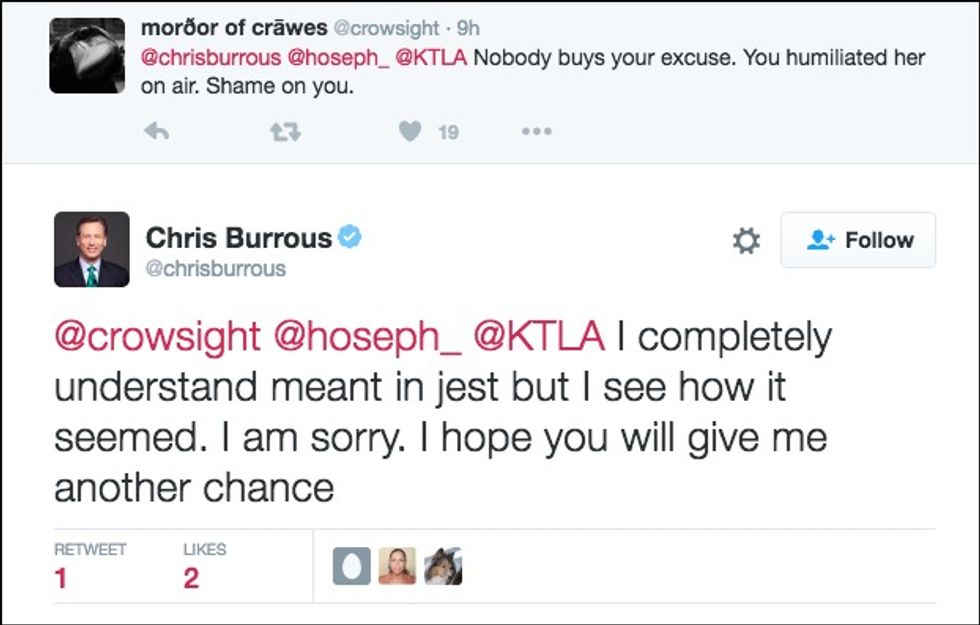 via: Twitter
As for Chan, she took to Snapchat and told her followers that she had another dress on before that was "very demure" but that "didn't work" on camera, so she changed into the other dress, which was a loan. "I'm sorry if I was inappropriate,"
she said
. "Tomorrow I better knock it out of the park, I better make everybody happy, I need to go shopping. This is a lot of pressure."
You saw the actual incident above. Here's what happened after.