The stereotypical "perfect family" is getting rarer and rarer as more parents are getting divorced, but that hasn't stopped one family from making the best of their situation.
Audrey Nicole, like most parents, would do anything for her daughter, Trinity.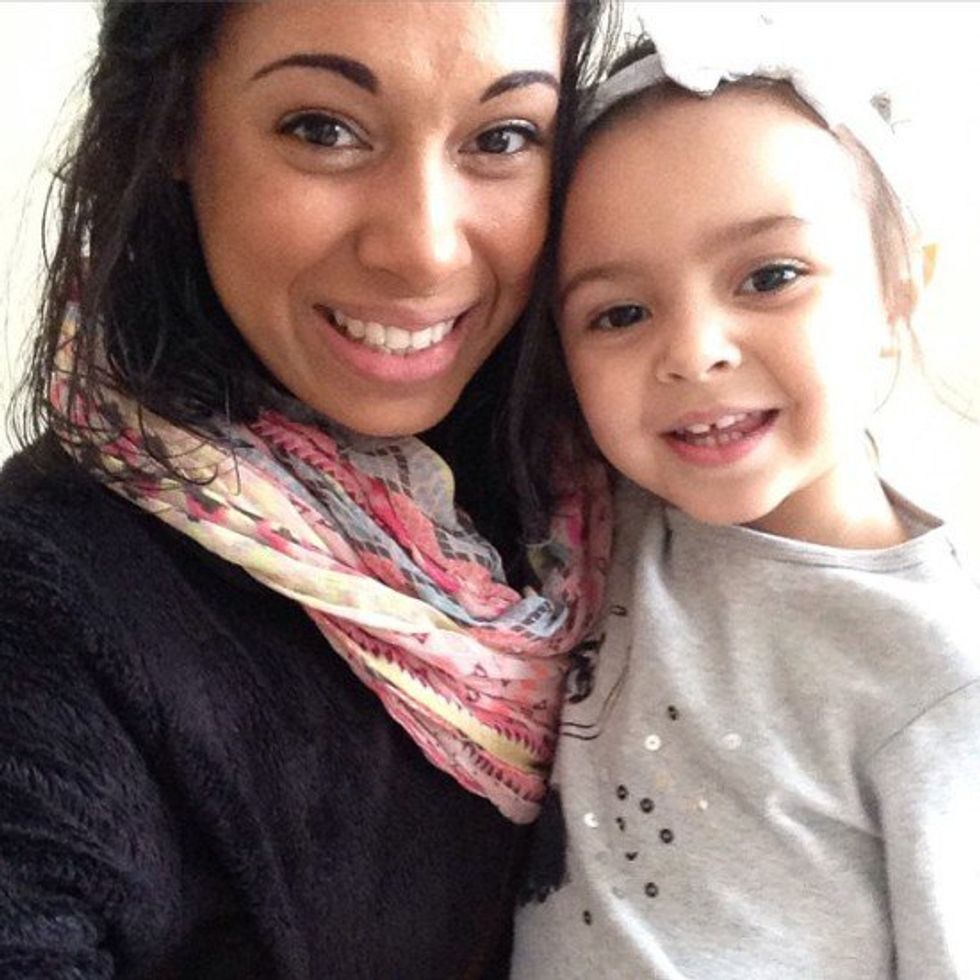 And when Audrey and Trinity's father split up, she took some unusual steps to make sure Trinity was happy.
Eventually, Trinity's dad moved on and found another woman.
Moving on after a long-term relationship is commonplace, but Audrey's reaction was extraordinary.
Most people would be pretty unfriendly to their ex's new significant other, but not Audrey.
Instead of being bitter about seeing her daughter spend time with her ex-husband's girlfriend, Audrey put on her big girl panties and embraced the other woman in her daughter's life.
In a post shared by the Love What Matters Facebook page, Audrey shared a picture of the two with a message that has been shared more than 32,000 times.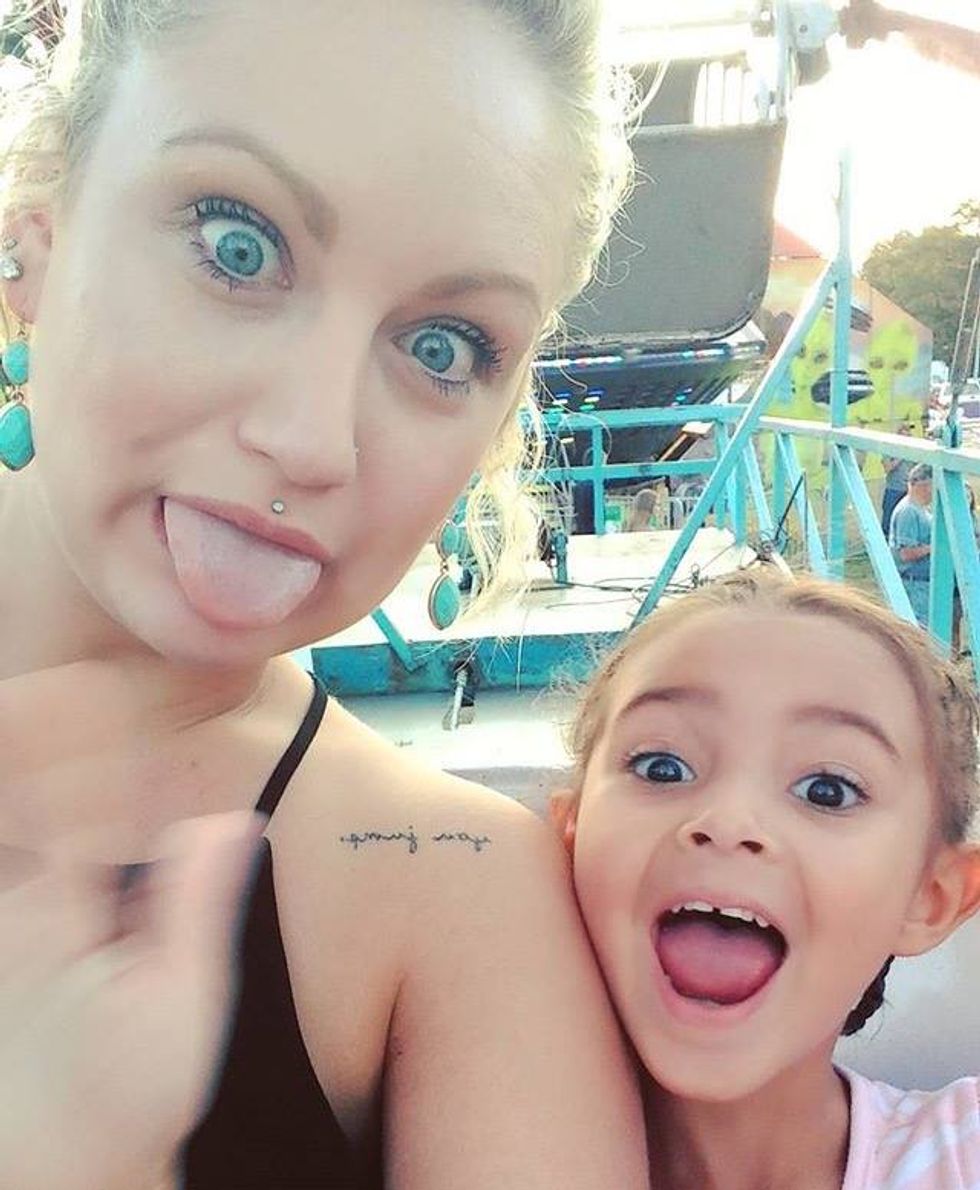 via: Facebook
The message was: "This is my daughter's fathers girlfriend. The sweetest thing ever! I'm super thankful for her because when she visits her dad she feeds her, takes care of her, buys her gifts, and basically takes care of her like her own. Why do all these moms act so spiteful and jealous towards the other women? NOONE said it was easy trying to be a mother to a kid you didn't have. So when there is someone trying, don't push them away! Because they DON'T need the drama they WILL leave and then you're stuck with someone who is the evil step mom. Yes they exist! I see them everywhere! A kid can have two moms because in my eyes the more people that love her I'm happy! I would never make her feel like an outsider; I'm extremely thankful for this girl. 
❤️
❤️
❤️
Ladies, grow up and focus on being a good mom. Love more hate less!"
It didn't stop there though, as Audrey shared a picture of her and her daughter's "second mom".
The friendship between the two is evident, but how did Facebook react to the post?
Her post has more than 2,000 comments, with many people sharing their own experiences of dealing with the "other" woman.

And you aren't alone if you were confused for a second. "Daughter's father's girlfriend" is like a tongue-twister for the mind.
Some of the experiences were extremely positive.

Most people are lucky to have two good parents, let alone four!
Most people seem to agree that getting along is simply better for the kids.

And what's best for the kids is most important.
"You can have a whole lot of candles on your cake and zero maturity."

That's a great line, and it rings very true. It takes a very mature person to be able to put those things behind them.
And sometimes, the step parents are more involved than the actual parents!

The story doesn't end there though, as Audrey posted a final update about her daughter's "second mom".
In the post, Audrey reveals that Whitney and her ex are no longer together.
But she also expresses how much she loves Whitney, and how she will still be a part of her daughter's life.
People were sad to hear that Whitney and Trinity's father had split, but were overwhelmed by the love Audrey showed her.
People claimed that Audrey was a role model for other parents, and it's hard to argue that.
Even Whitney herself commented back.
It's definitely a nice change of pace to see people supporting each other and doing what's best for the children instead of themselves.
People seemed to agree with that sentiment, since Audrey's original post has over 5,000 comments.
The comments were full of people glad to see women supporting other women instead of tearing them down.
It's refreshing when people can be mature and work together for the benefit of the kids, as there are too many examples of the opposite thing happening.
And no matter who you are — a mom, a dad, a girlfriend, a boyfriend, single — I think "Love more, hate less" is something we could all use a little bit more of at times.