Gender reveal parties can be...a bit extra. Some people seriously go all out for them. Over the last few years, gender reveal parties have truly turned into basically just another baby shower. They now include everyone in the family, a ton of friends, and some big, extravagant way to announce whether the baby is a boy or girl.
Some people go so far with their gender reveal parties that it actually can end in disaster. It almost makes you think, "Why are we having these gender reveal parties at all anymore?" They seem pretty dangerous, the more elaborate you get!
Unless you do a unique and beautiful take on the classic gender reveal party like one mother did for her transgender son. And honestly, the photos will make you believe there is good out there in the world still, despite what may be happening on the news. We could all do with some more heartwarming stories, couldn't we?
Gender reveal parties are a super popular trend.
You gotta do it for the gram, right?
Heather Lundberg Green had an awesome take on the gender reveal party.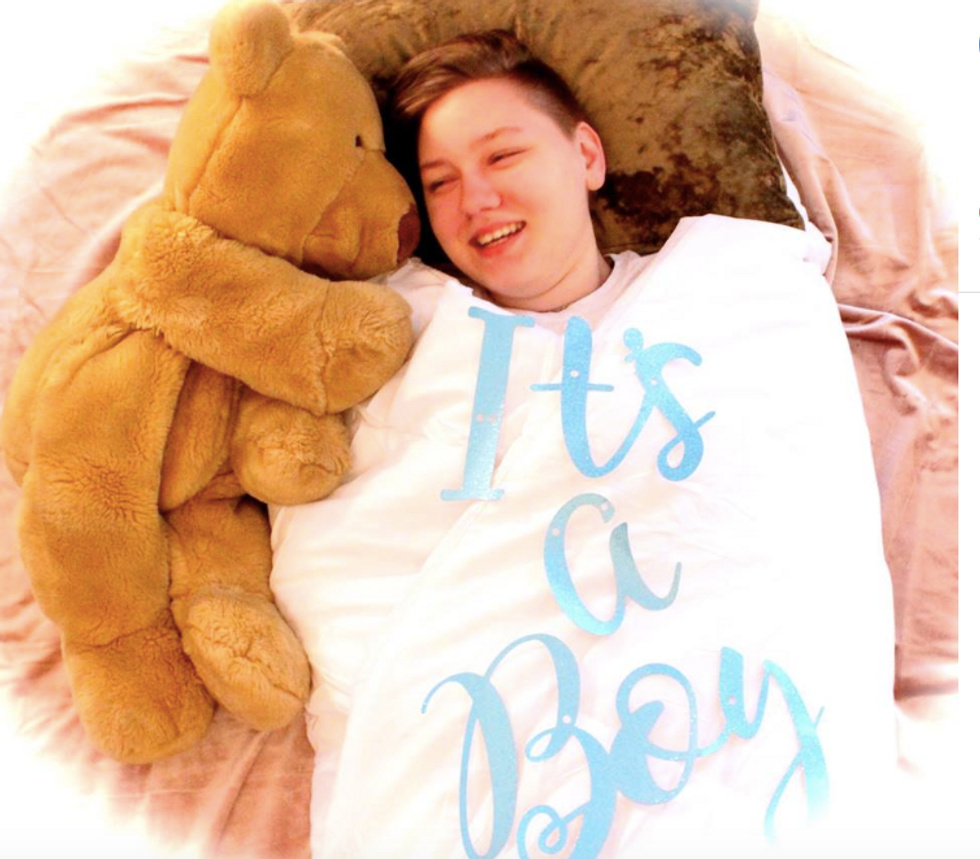 On January 29, she
posted a series of pictures on Facebook
that went viral. Green had a gender reveal photo shoot for her trans son, and it's awesome.
The photos are amazing.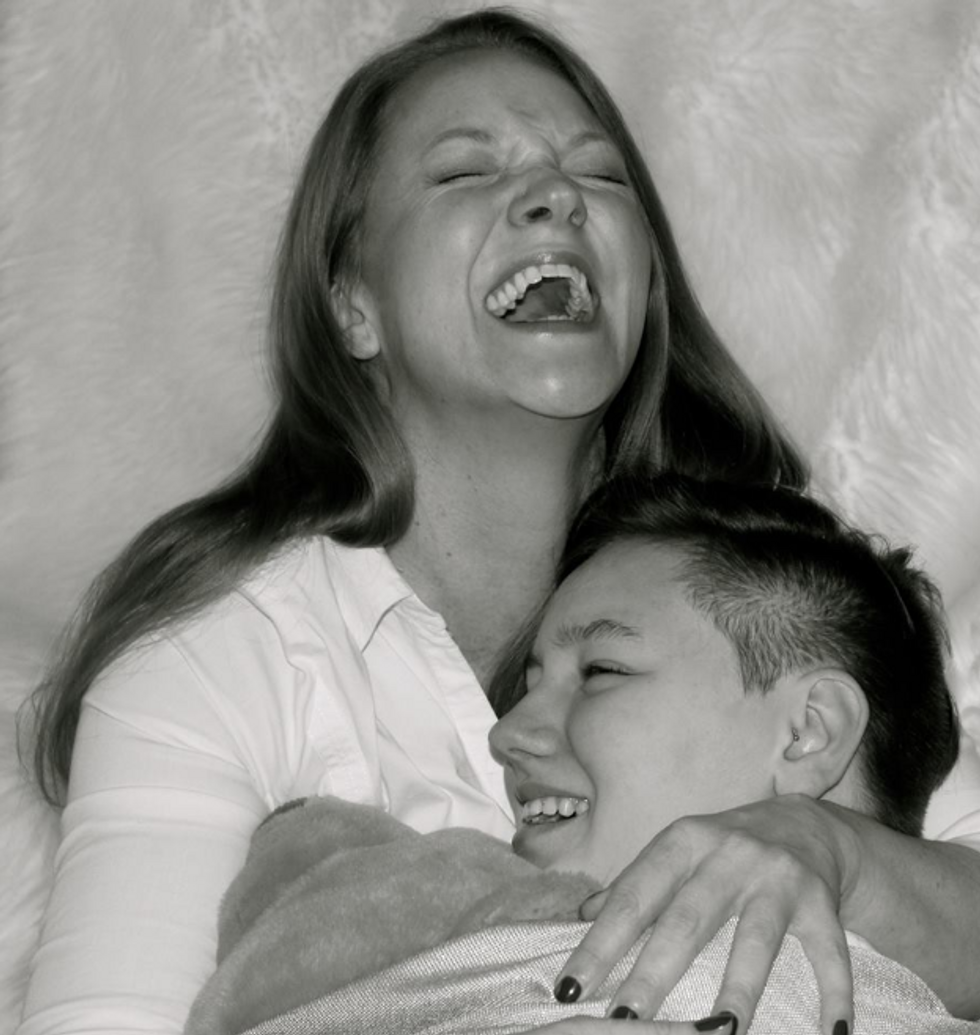 "When your child comes out as trans, the best thing to do is create a photoshoot to celebrate the fact that he silently and bravely stepped out of the race that he never wanted to be in, found his own lane and proceeded to win," she wrote in the Facebook post.
Welp, now we're all weeping.
"HAPPY 20TH BIRTHDAY, Adrian! You are without a doubt the most fascinating human I know and I will always be your biggest fan!" the post continued.
Green even posed with a fake pregnant belly.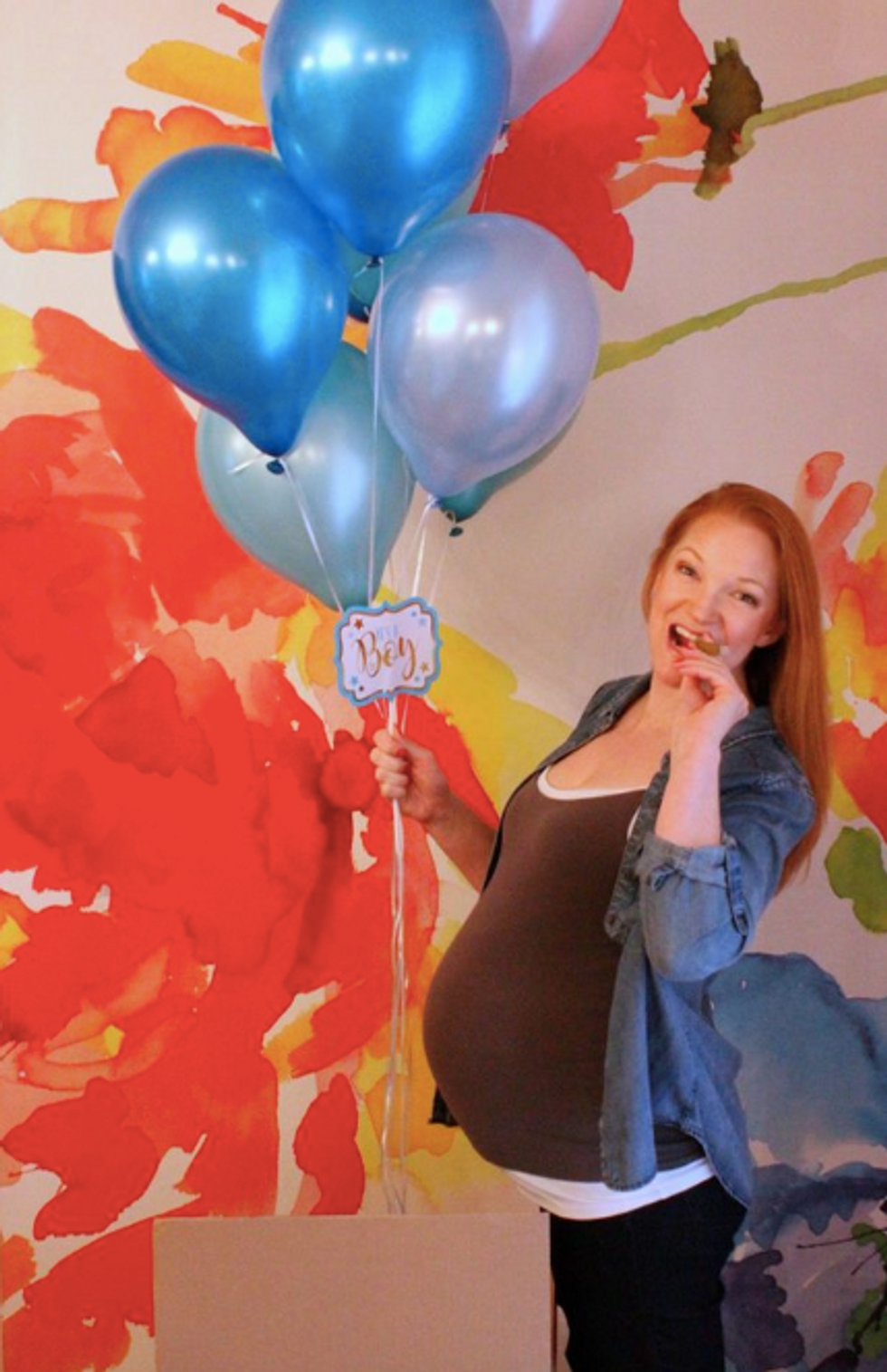 She totally nailed the gender reveal photo poses.
The post completely blew up.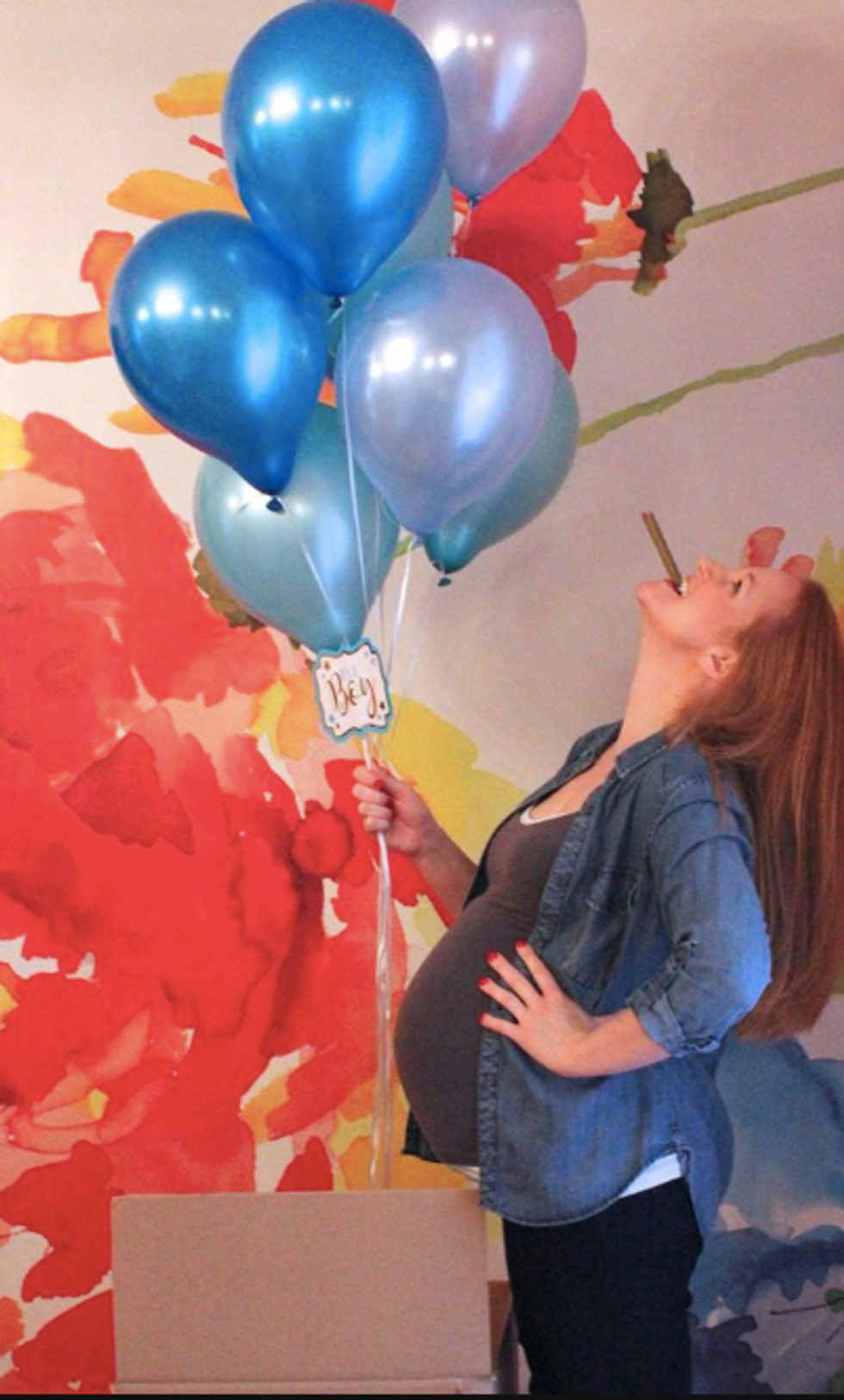 It has over 33,000 likes and over 17,000 shares. The post has a ton of positive, encouraging and loving comments.
Heather's son, Adrian, popped out of a box holding a tiny sign that said "BOY."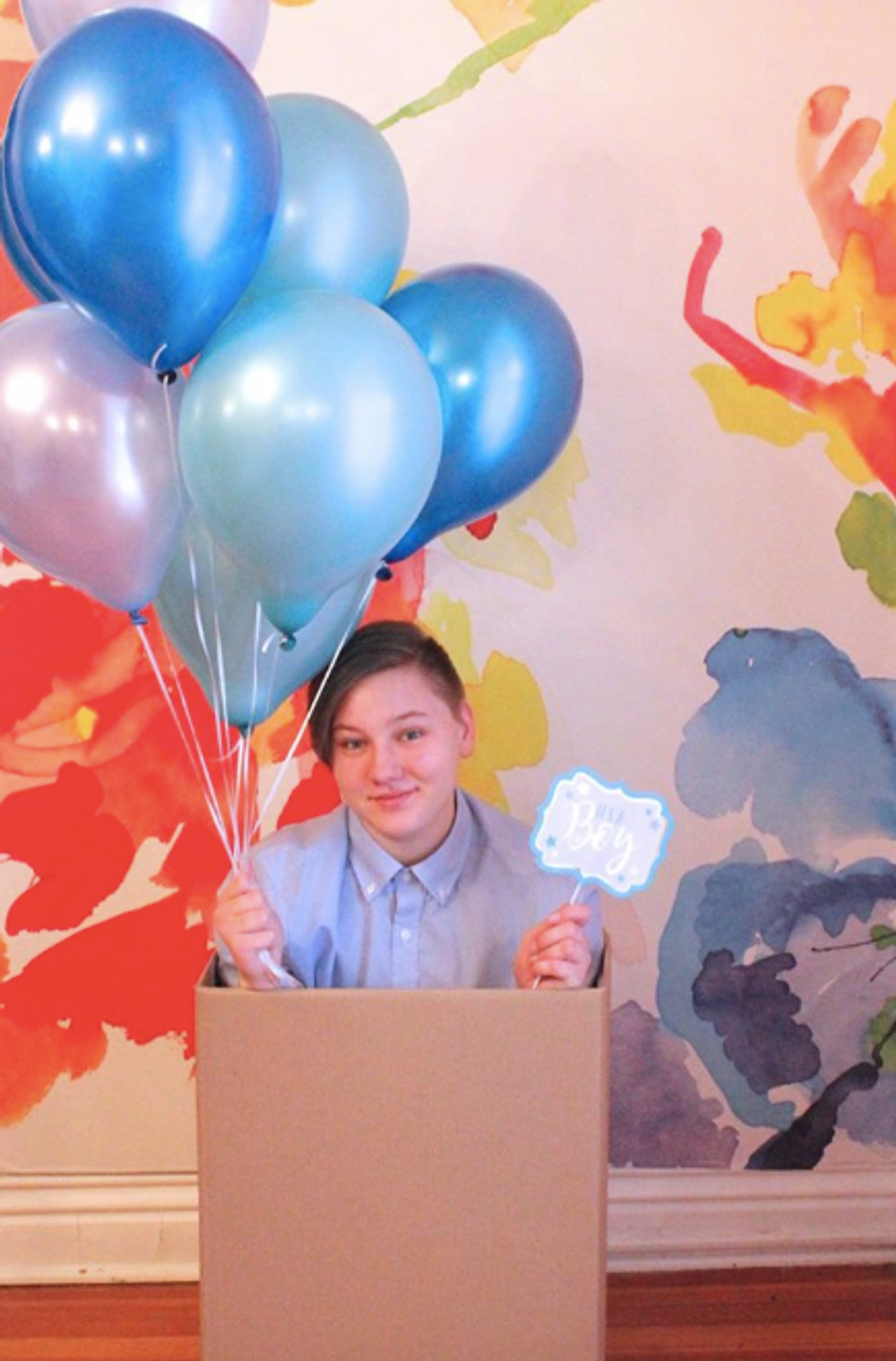 I mean, it doesn't get cuter than this.
Does a cuter family exist?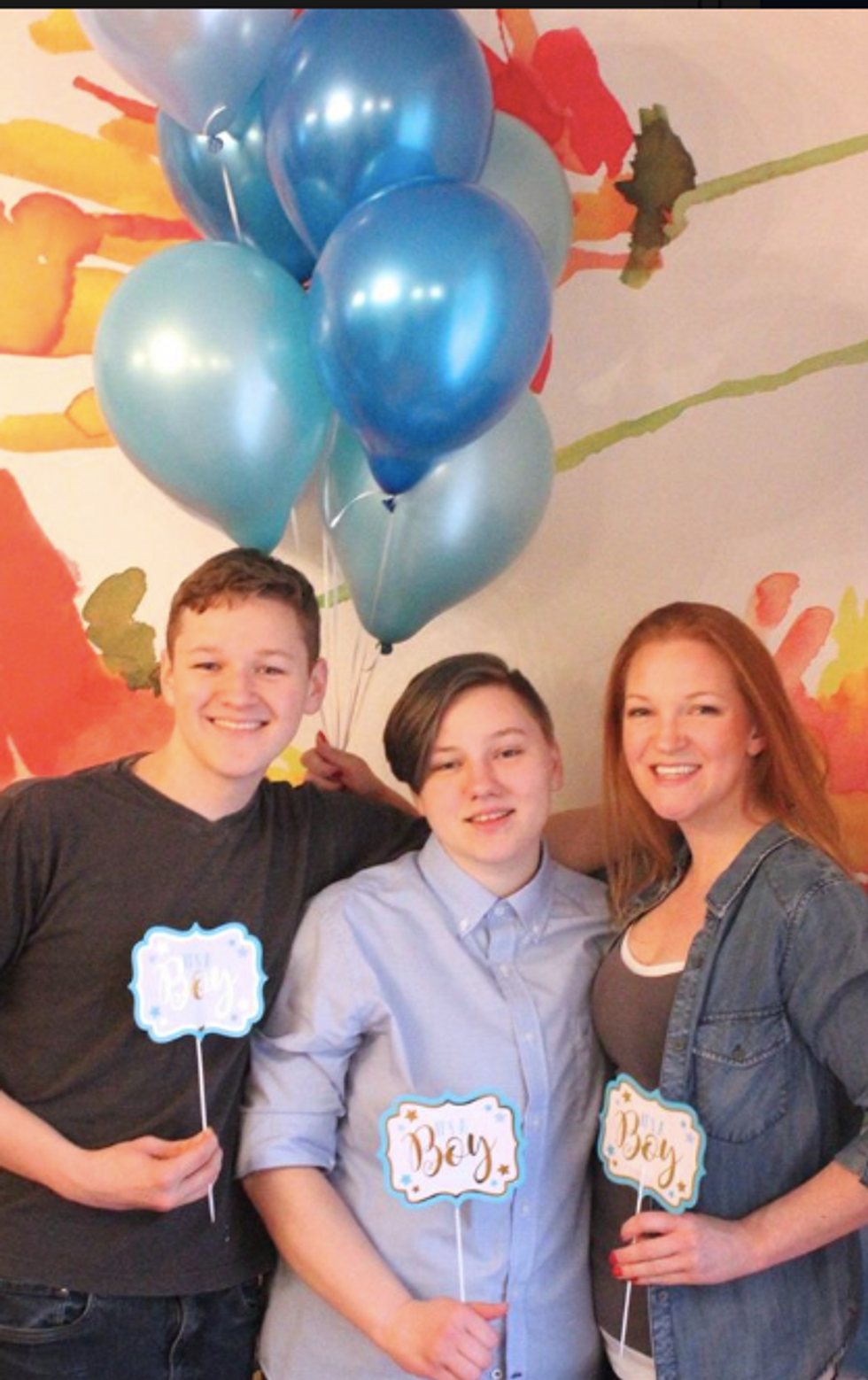 We don't think so. This was such an amazing idea.
In one hilarious photo series, Adrian popped pink balloons.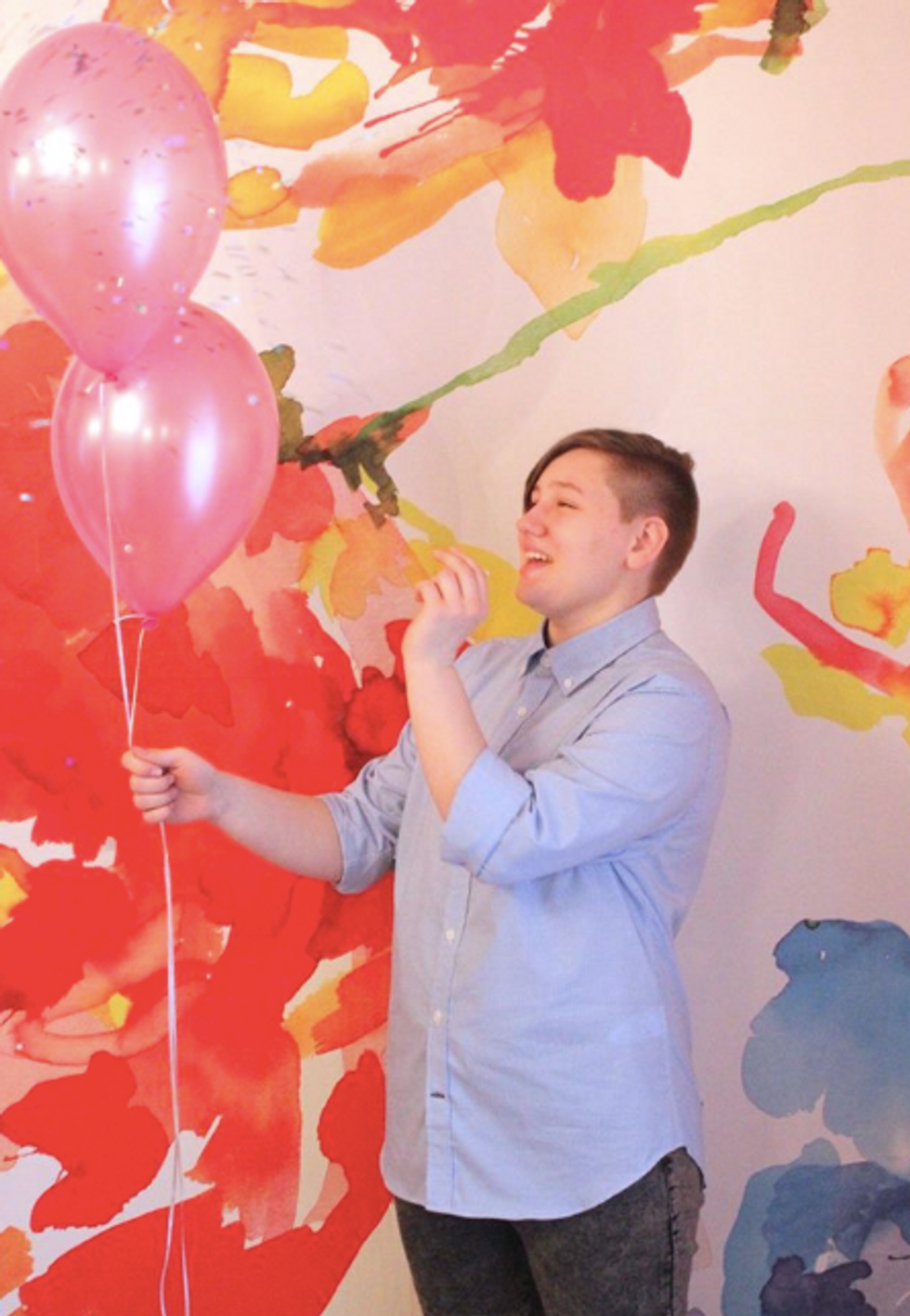 Green also posed with a baby outfit...
Her fake baby bump is everything.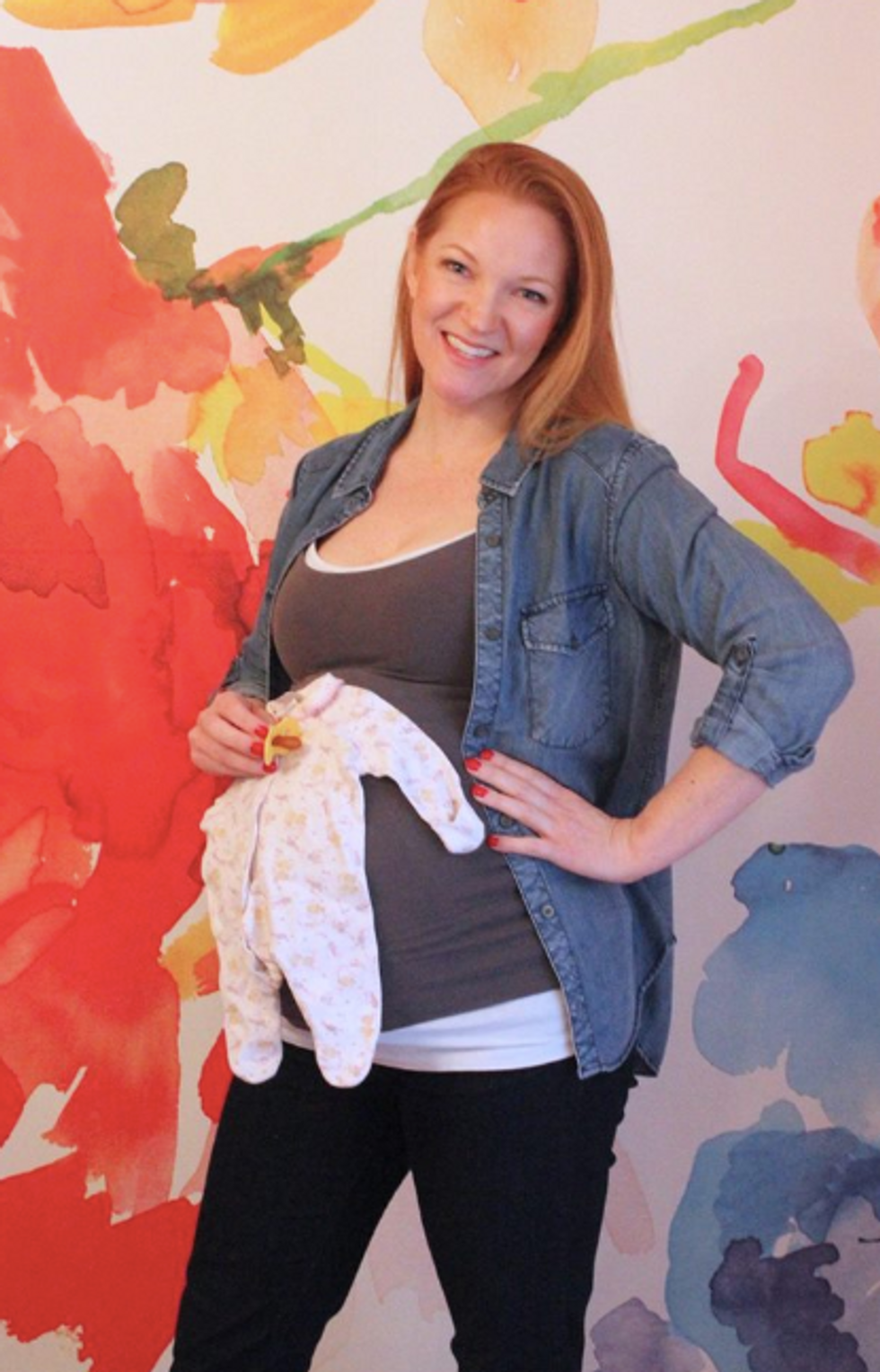 Such a creative, encouraging and inspiring photoshoot!
The fam even posed outside with some blue balloons.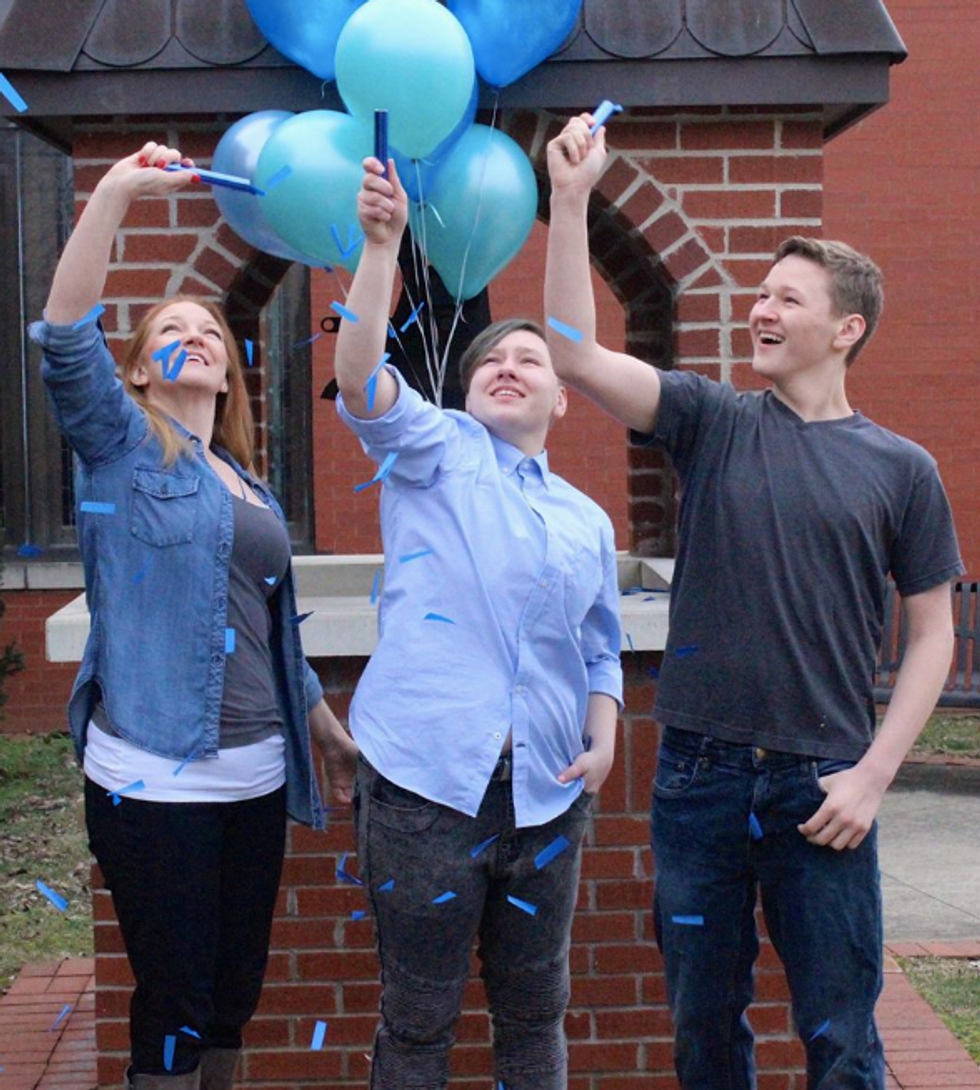 This is the best gender reveal shoot to exist. I dare you to find a better one!
Pure joy.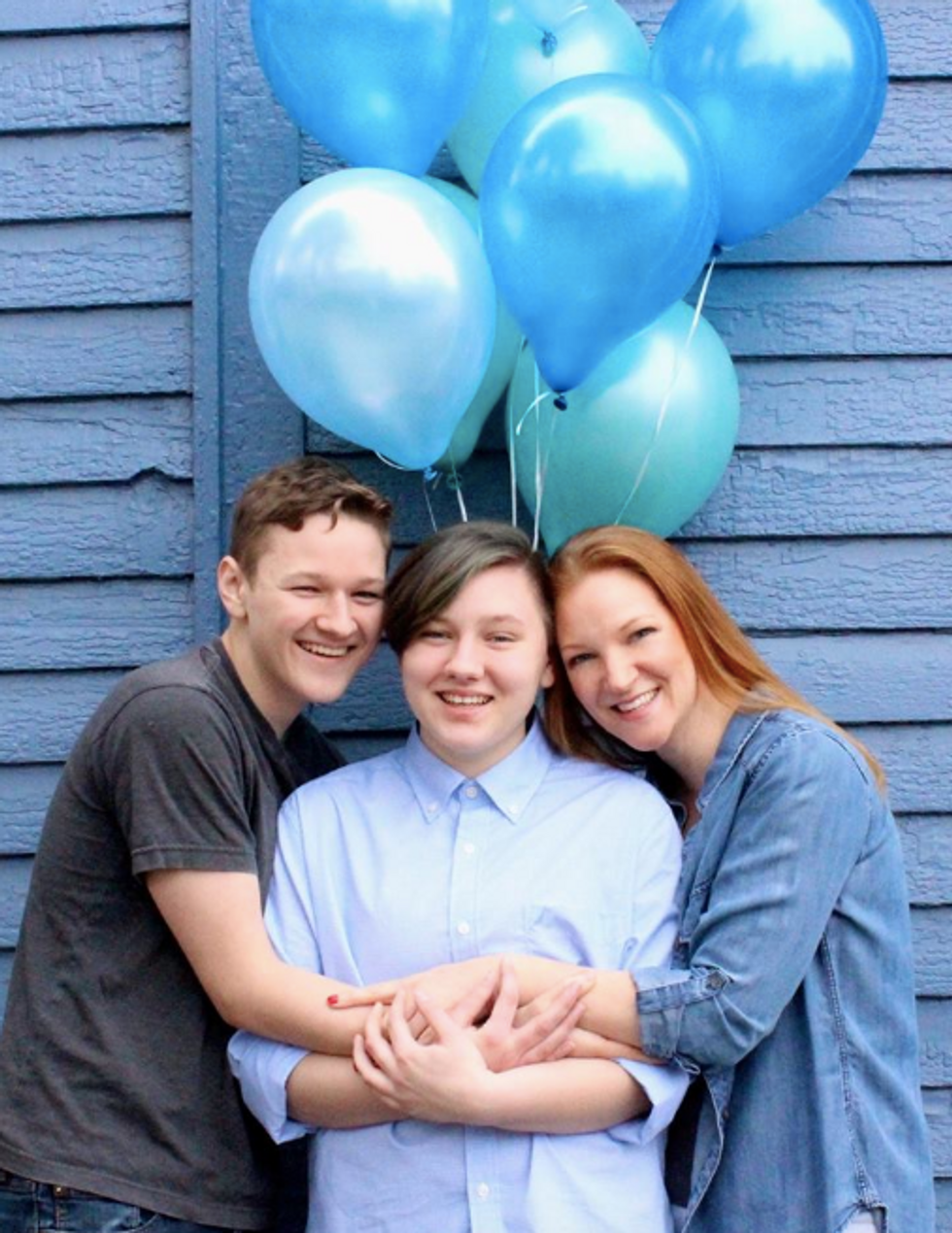 The post has over 200 comments.
Tons of comments thanked Green for doing the photoshoot.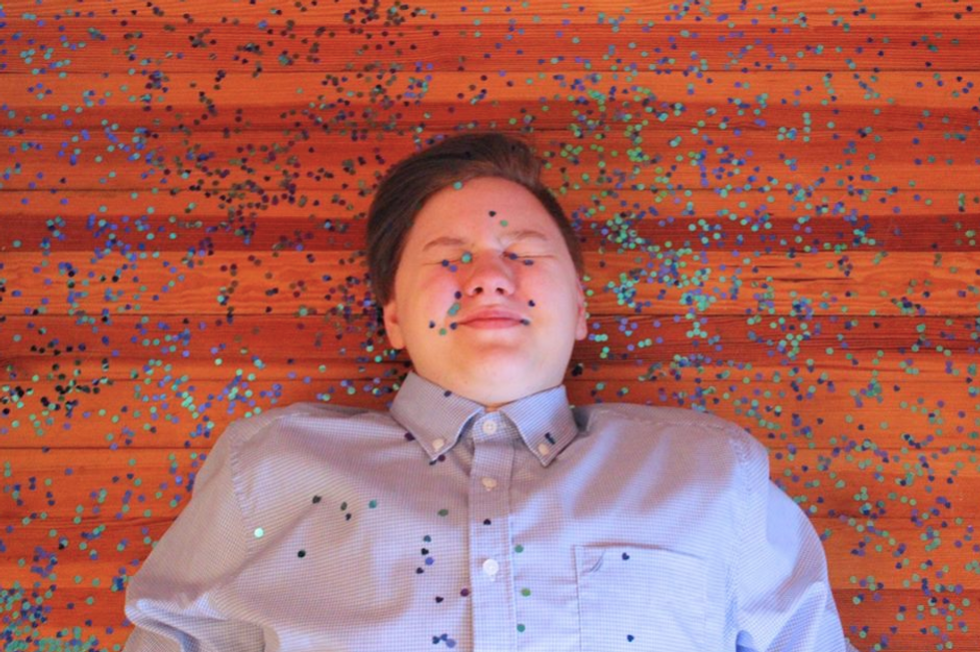 "Hopefully this will encourage more parents to be open and accepting," Green wrote in one of her replies.
"My heart is full knowing that Adrian is loved and accepted by his awesome family," one person wrote on the post.
"Adrian you are brave and genuine. I hope you inspire others to live their life,"
the comment continued
.
According to NBC News, Adrian always had a feeling he wasn't like other girls.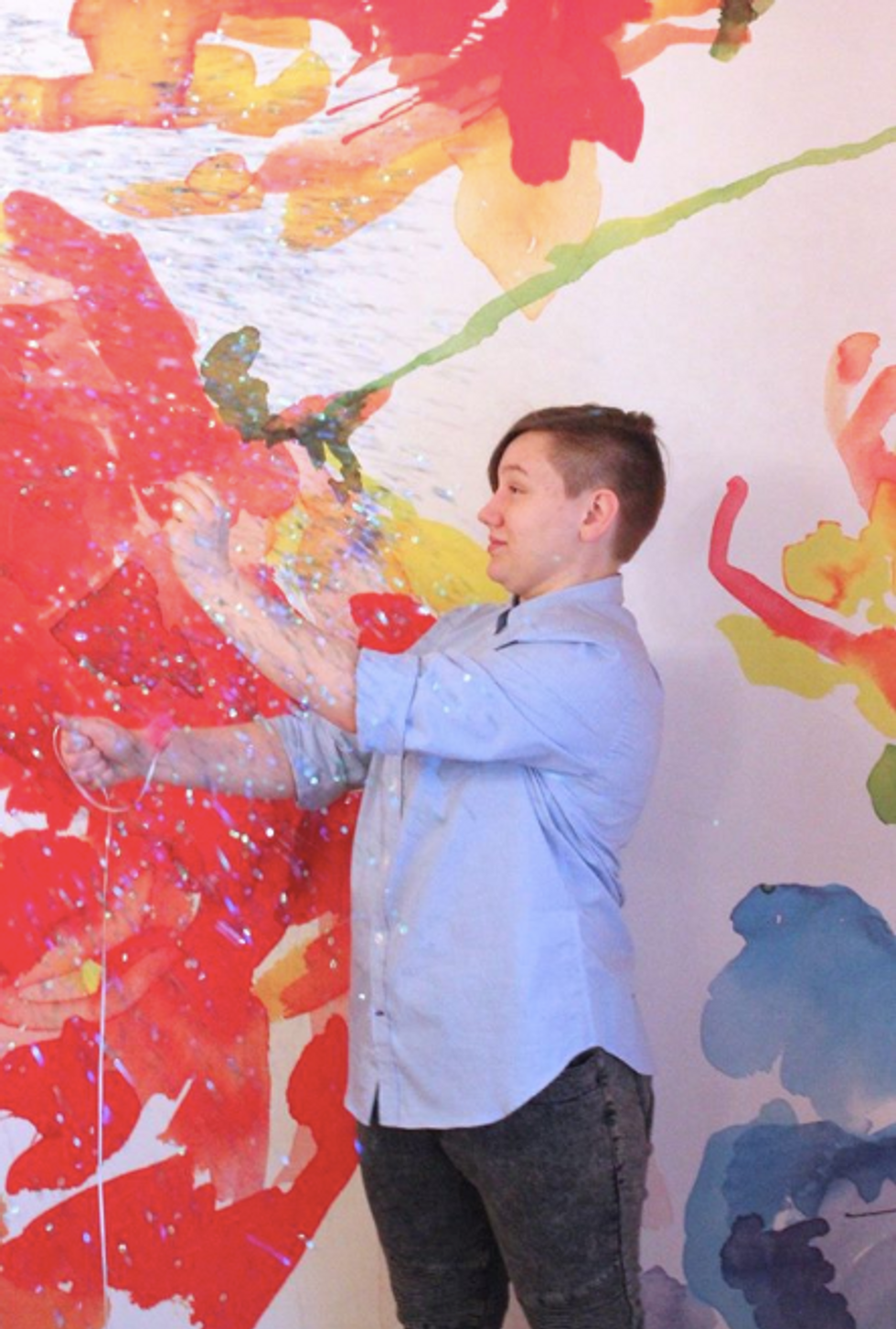 He preferred to not wear dresses and
told NBC News
that shopping for bras would make him cry, though he didn't understand why.
After Adrian talked to friends and did some research, he realized he was transgender.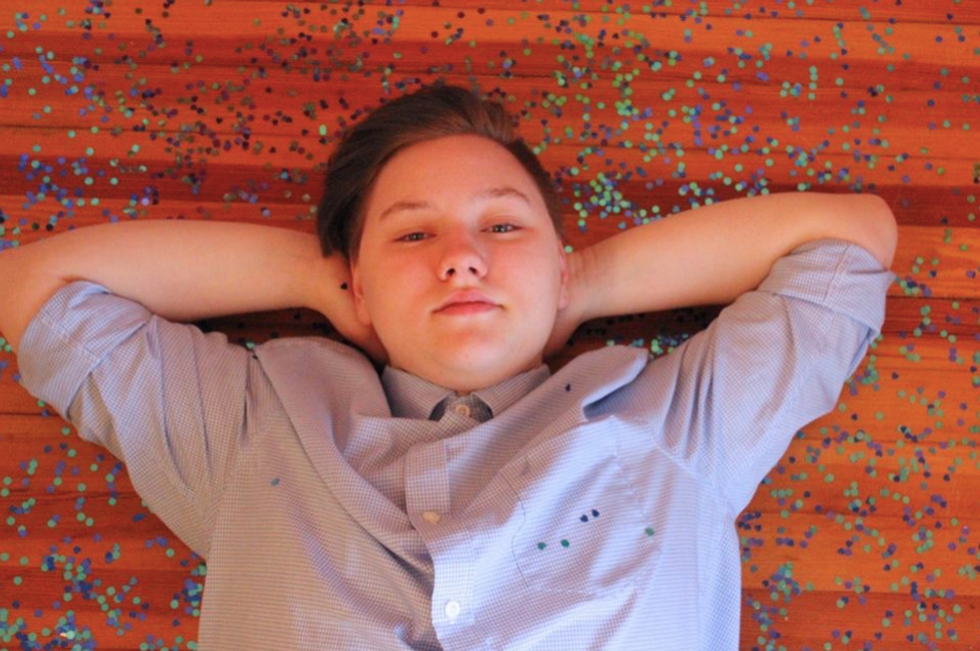 He then decided to come out to his mom and brother. "The decision to come out was really scary," Adrian
told NBC News
. "The hardest part was coming out to myself, accepting myself and loving myself for who I am."
Adrian's family was incredibly supportive of him.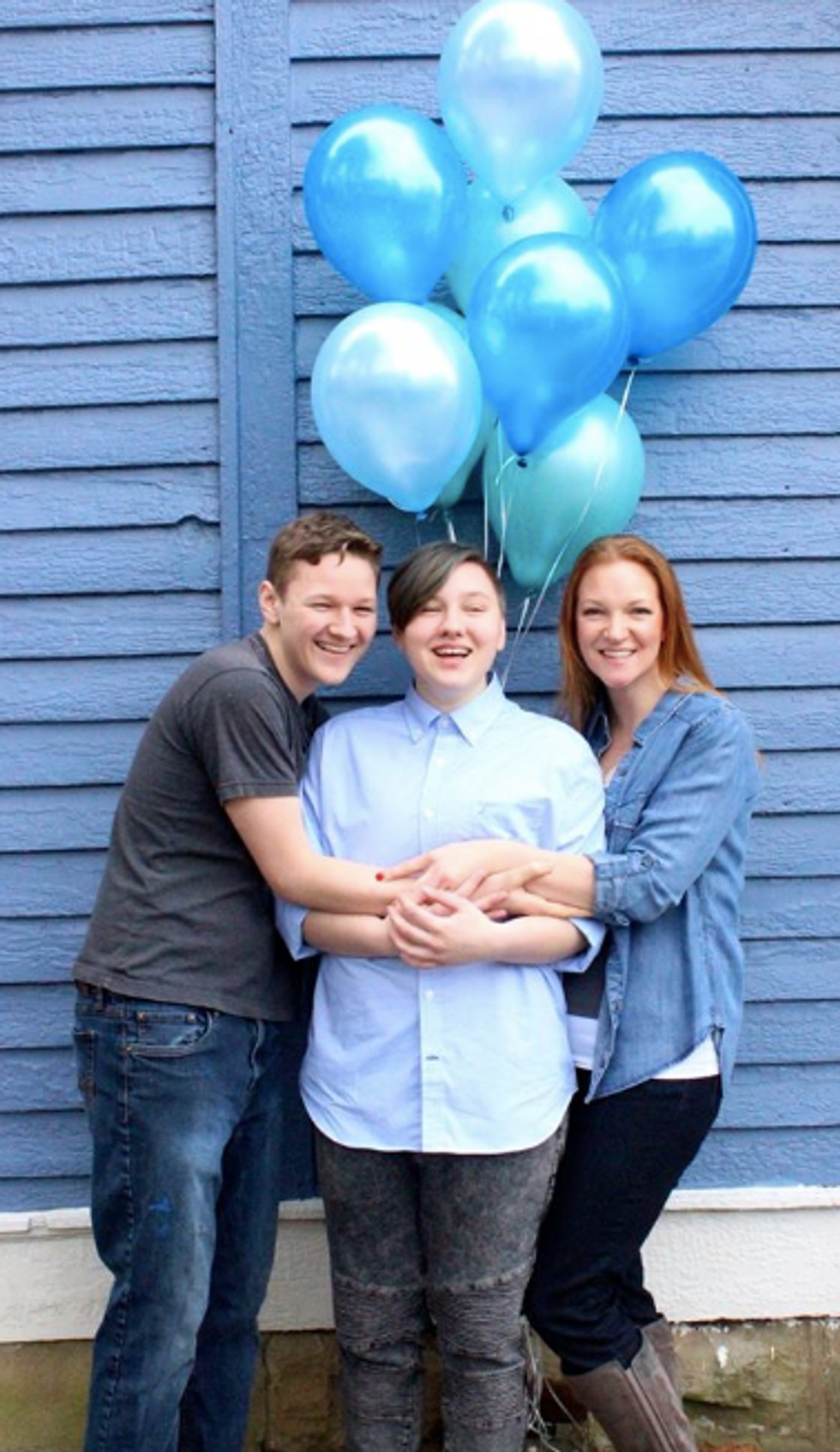 "We've always been a very inclusive home that believes in equality for everyone," his mom said.
Green was the one who came up with the idea for a gender reveal party and photoshoot.
Adrian wants other LGBTQ teens and families to know that it will all be alright.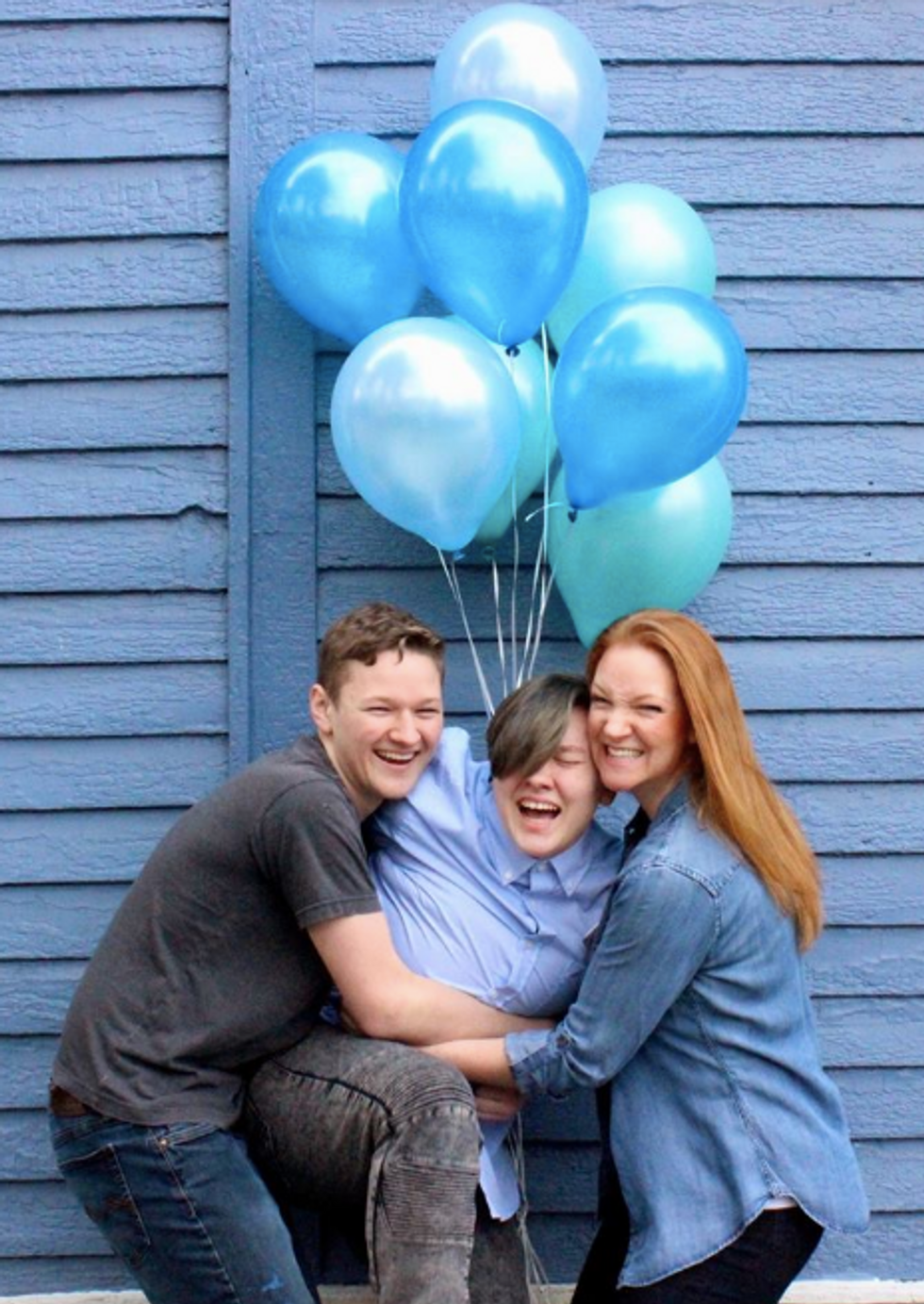 "I want them to know it's going to be OK," he told NBC News. "It gets better."
This is for sure the most encouraging and beautiful gender reveal out there.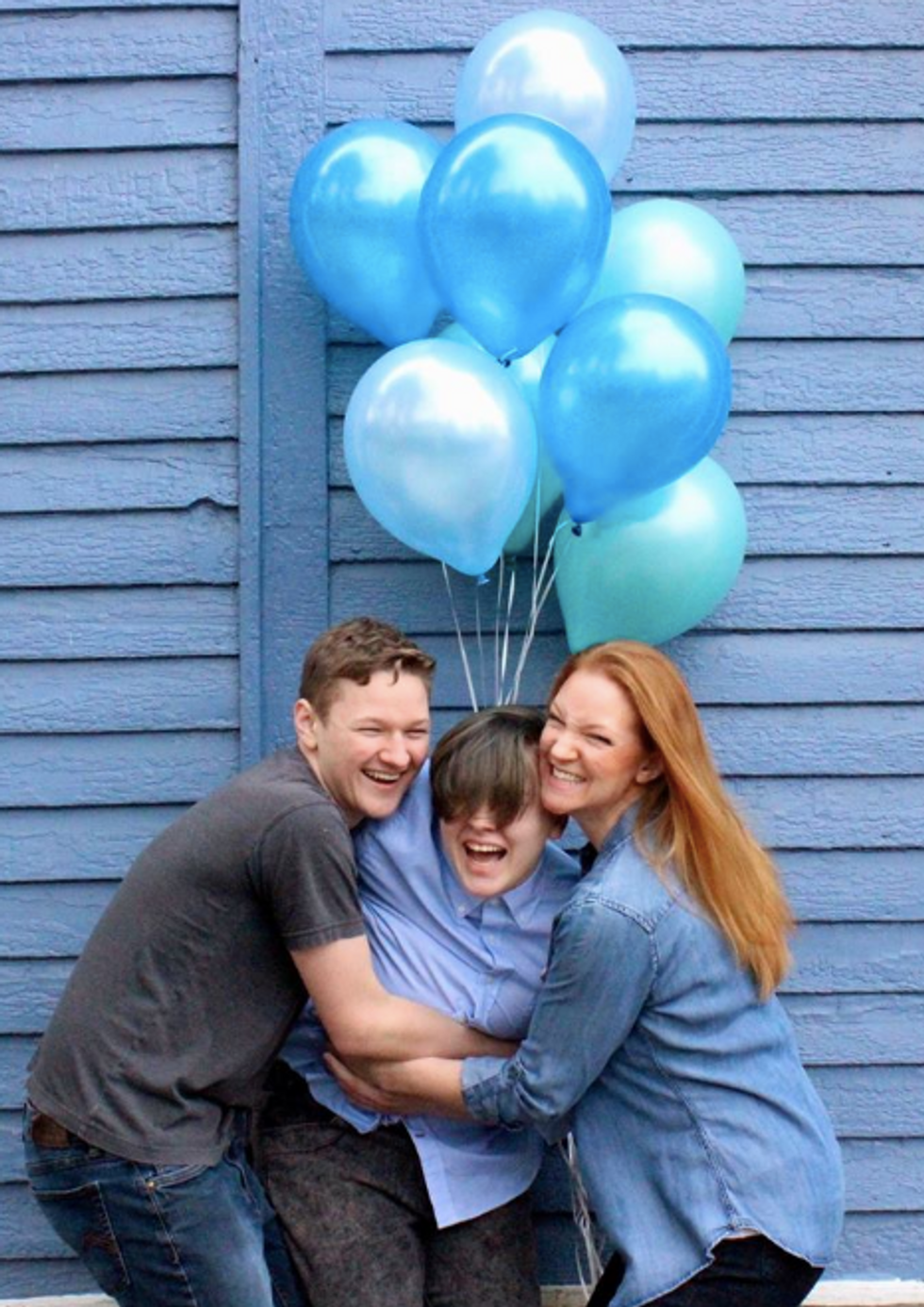 But not all gender reveal parties are this amazing. In fact, there's a ton of gender reveal fails...
How about these people who used an alligator?
Alligator 'gender reveal party' causes controversy https://t.co/J9kwaxTEOK

— BBC News (World) (@BBC News (World))1522365294.0
Nope. Hard pass on this one. So many reasons to not do this.
Listen, at the end of the day, it's up to you whether you want to have a gender reveal or not.
The gender reveal trend is ever-growing.
But let's be real...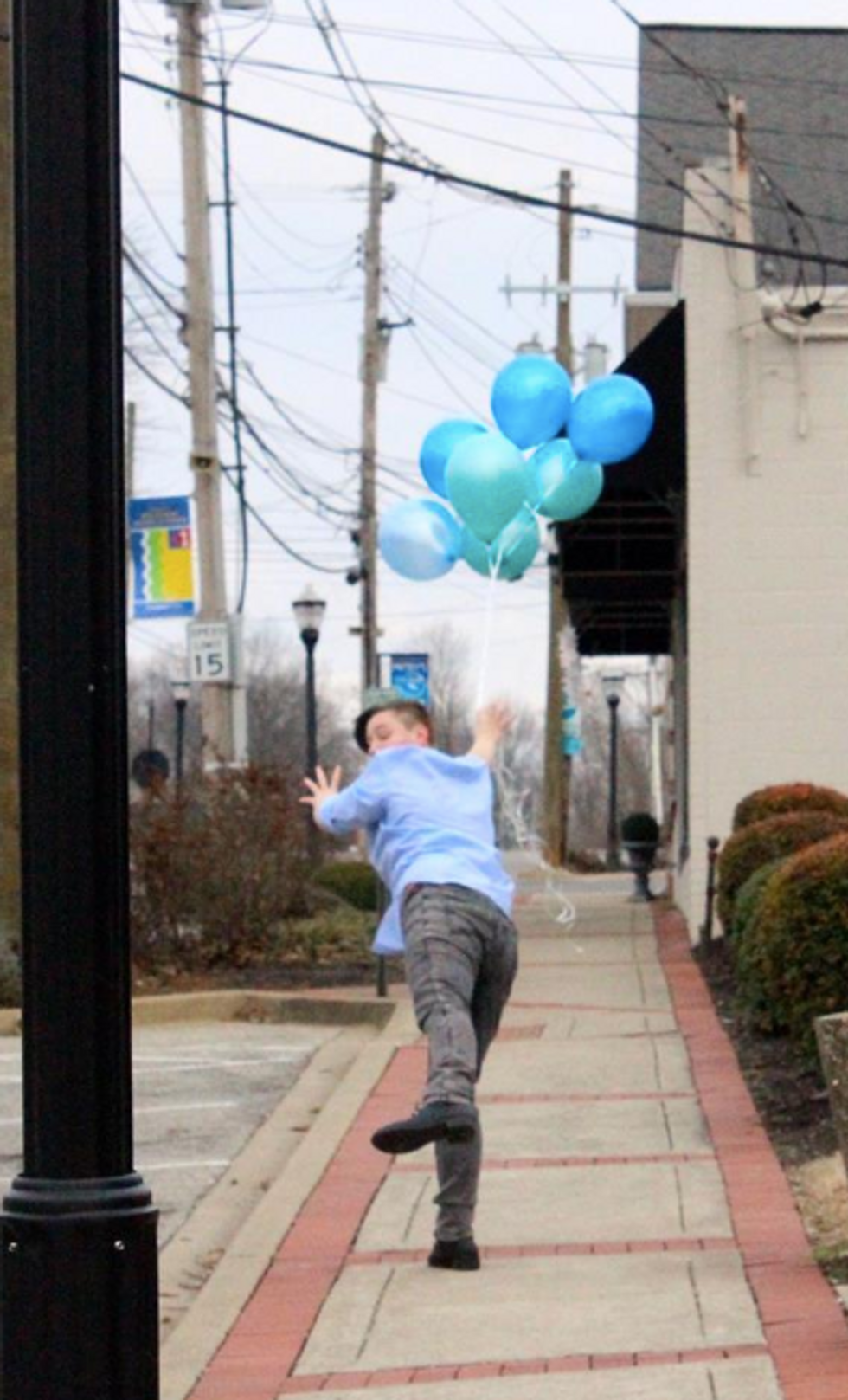 Adrian's gender reveal party is the best of them all. What do you think of gender reveal parties?