Having a baby is a wonderful thing, but what they don't always tell you is that there are a lot of not-so-wonderful things that go along with it.
That's why Bekki Pope, a mom and blogger who runs the Mommy Mumbles Facebook page, decided to write a list entitled "20 things to know when you've just pushed out a baby," for all the novices out there.
And quite frankly, it's freaking hilarious.
She writes: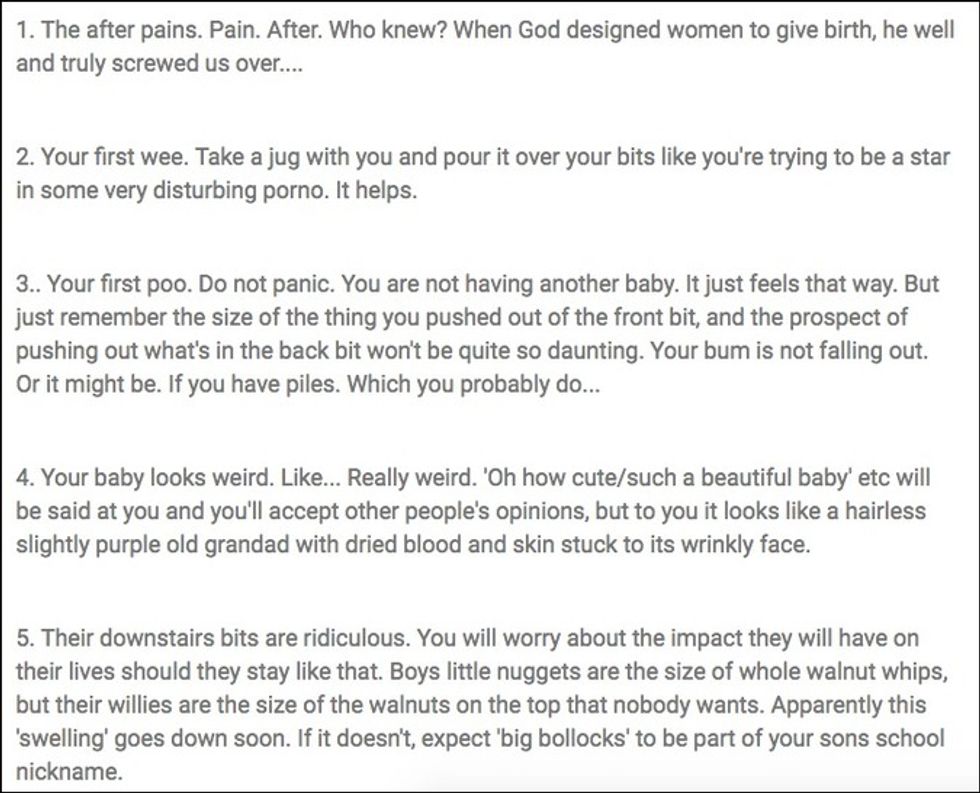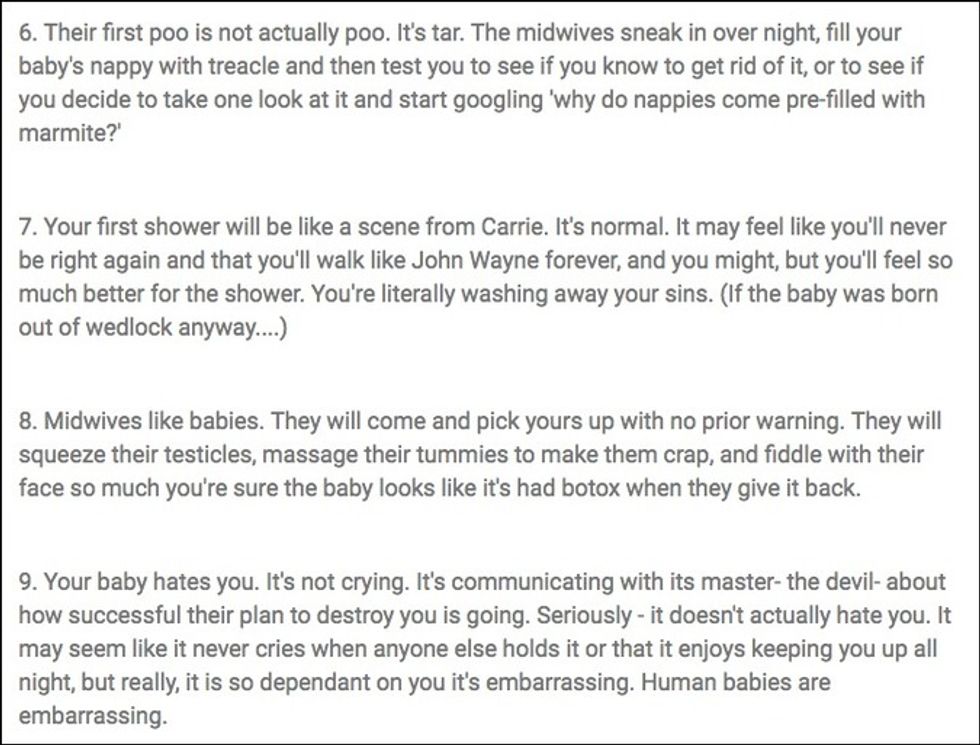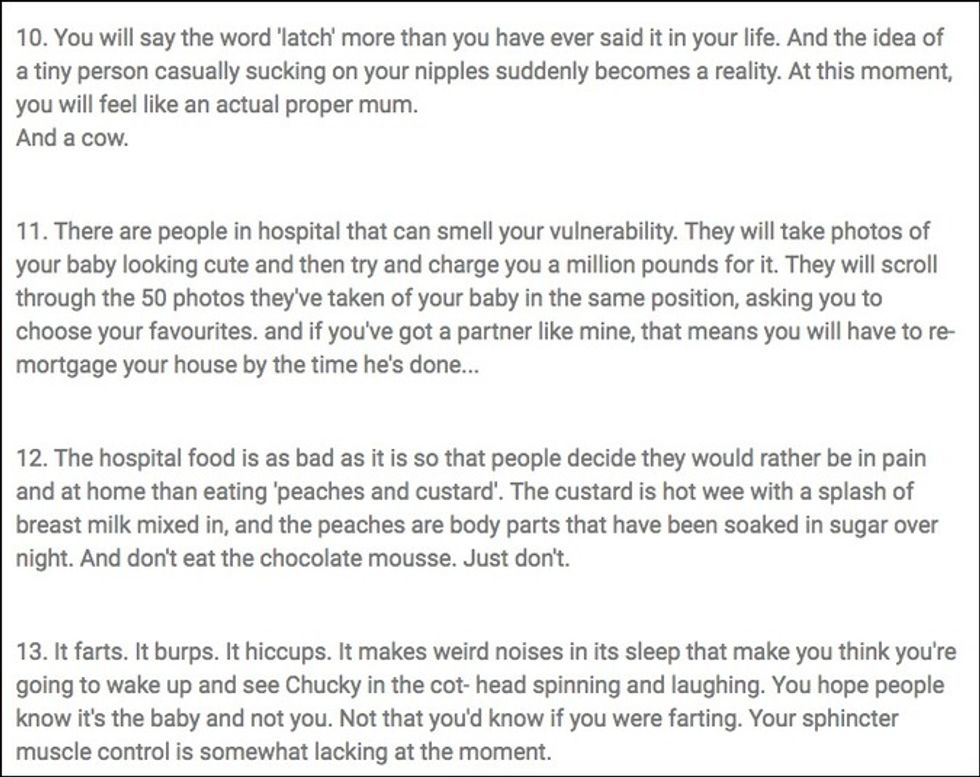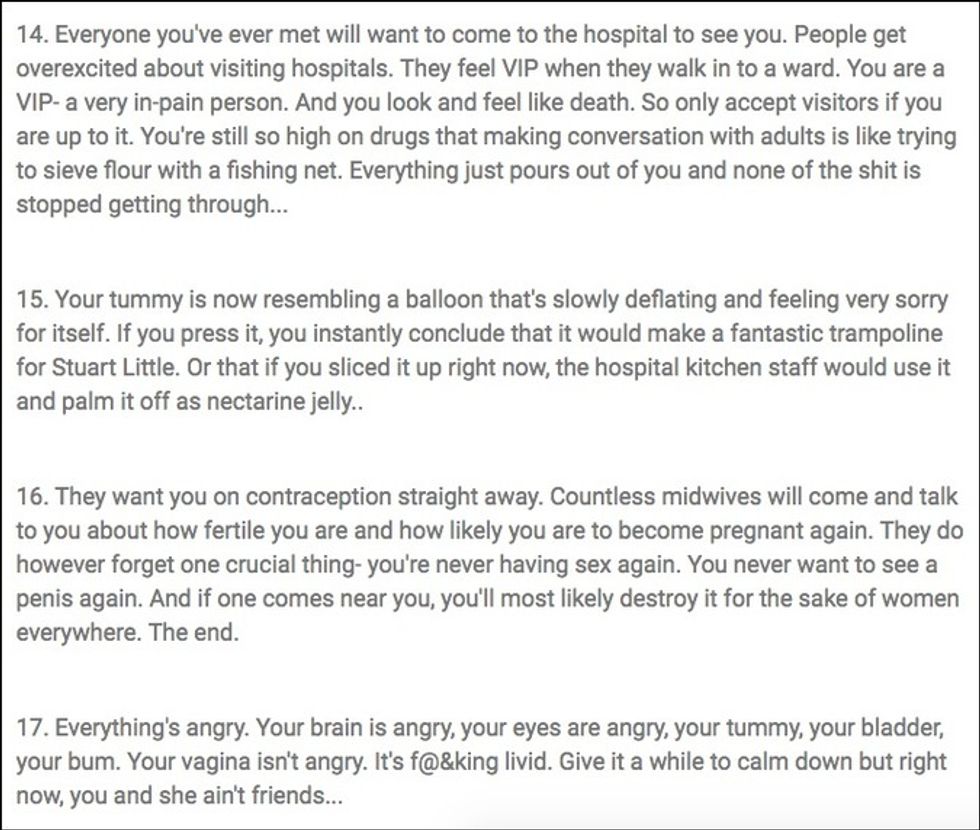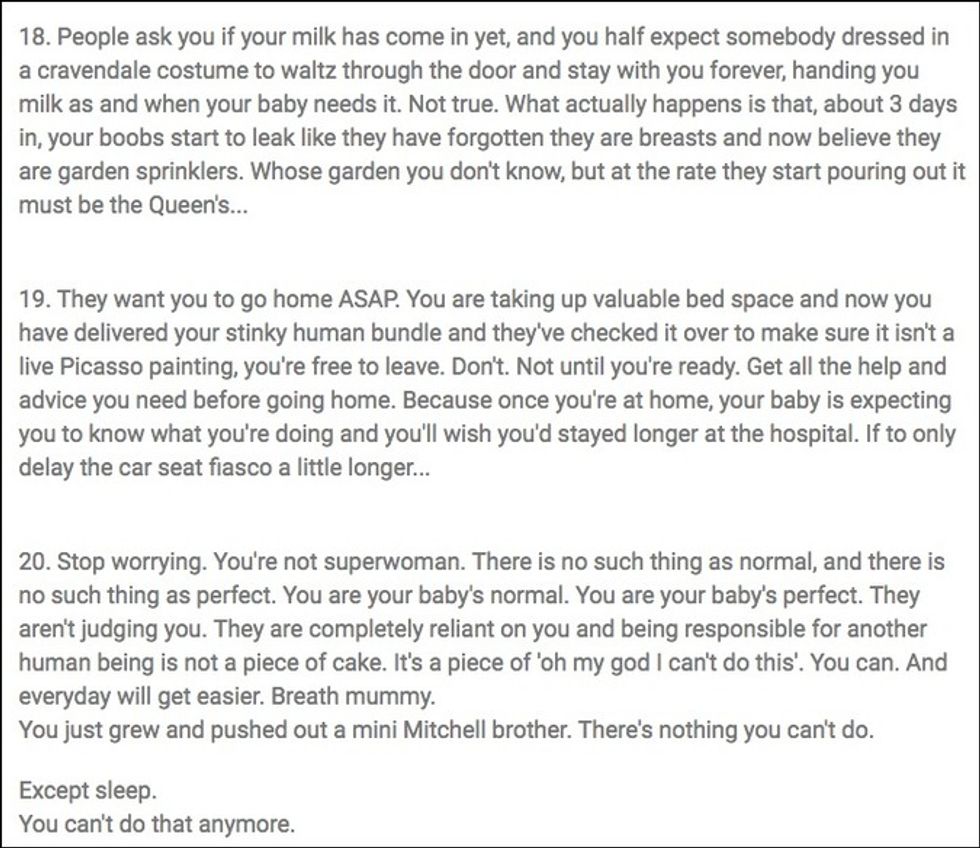 To say people could relate would be an understatement, as the post has more than 80,000 shares and more than 46,000 comments.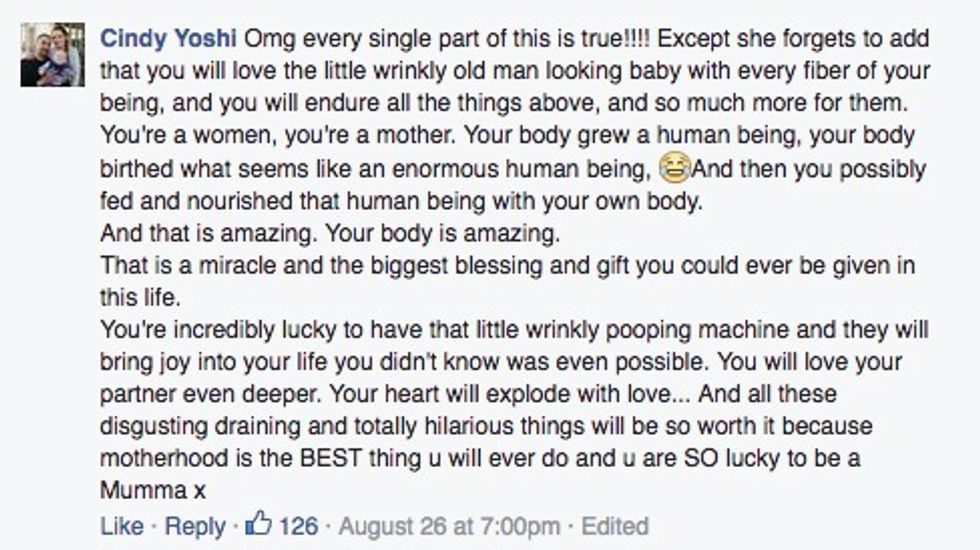 But the moral of the story?

Moms are the true MVPs.