Constance Hall is an Australian mom, wife, and blogger who writes honest posts about the trials and tribulations of parenting — hilariously honest posts.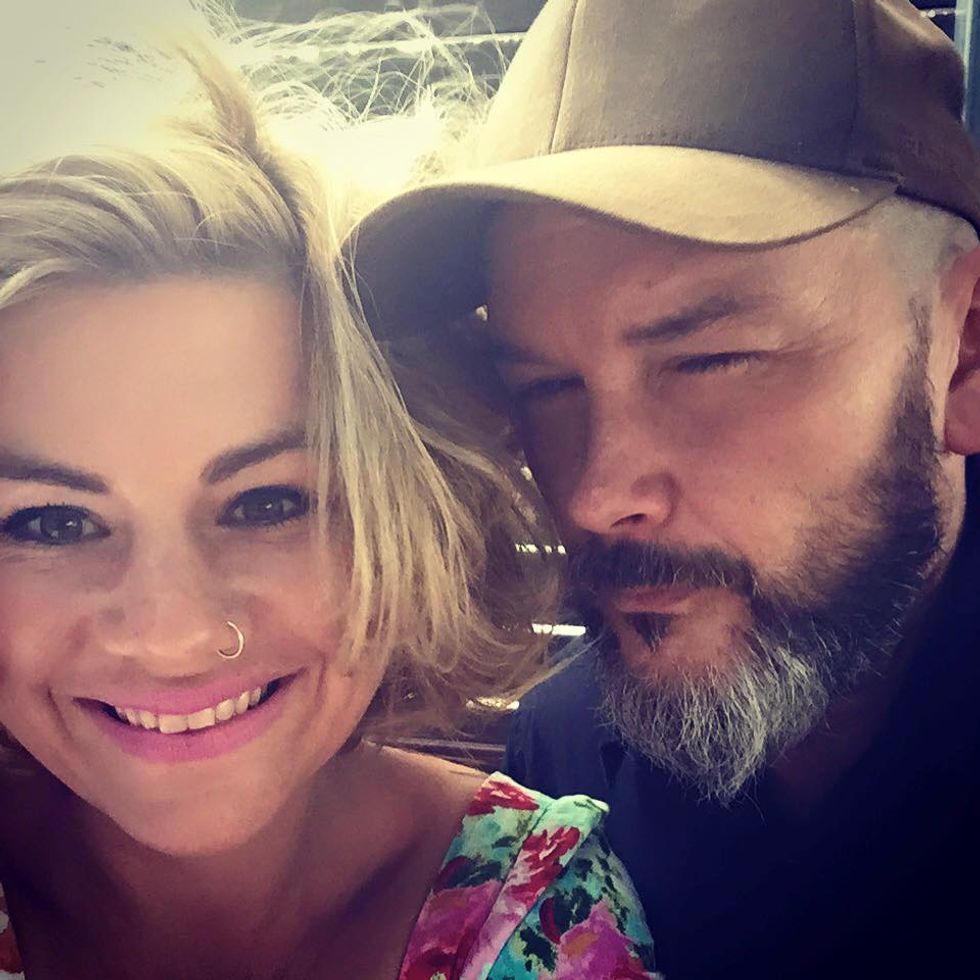 via: Facebook
She took to
Facebook
 to address the issue of "parent sex," which is basically getting it on and done as stealthily as possible while listening to cartoons in the background and hoping the program doesn't finish before you do.
She writes: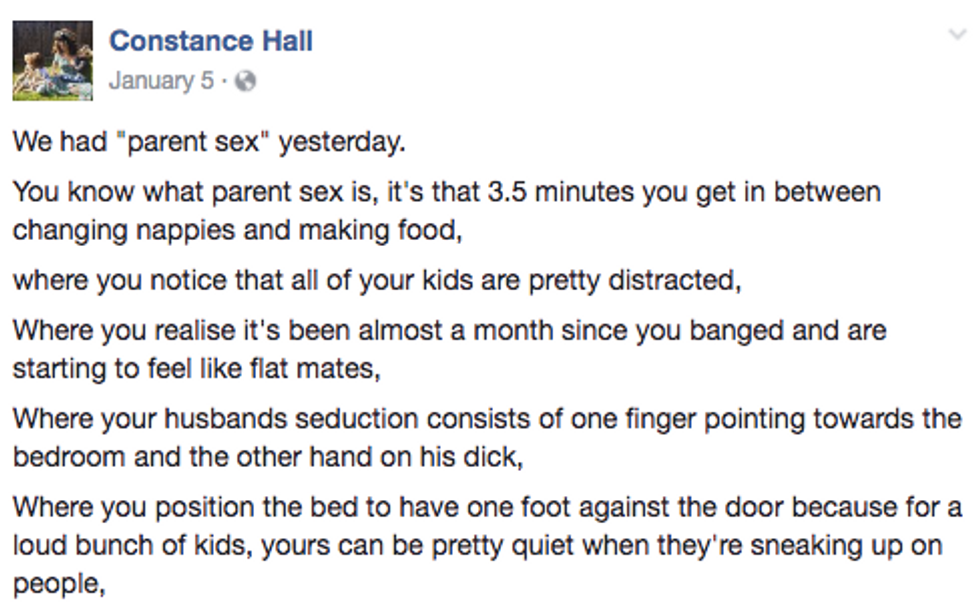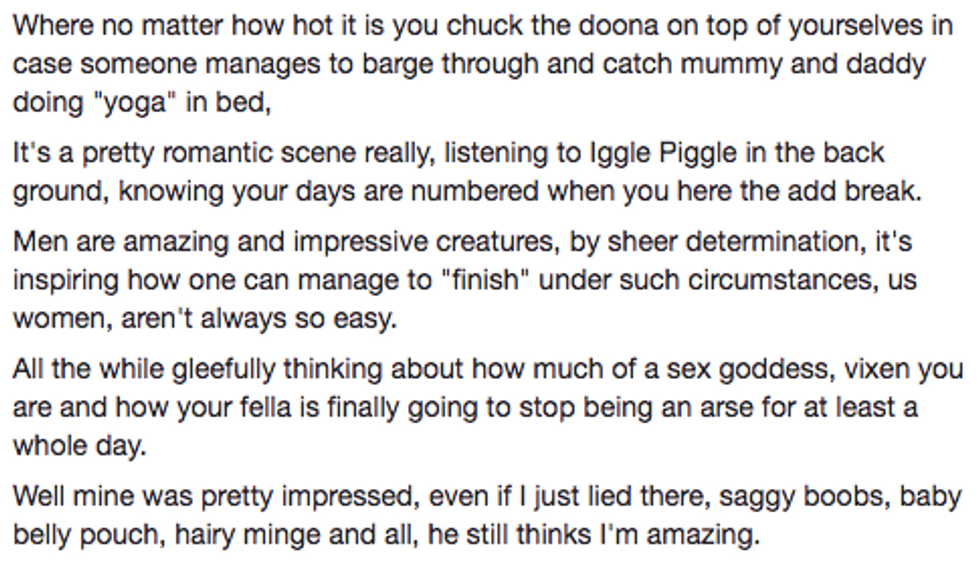 It went insanely viral with almost 40,000 shares, and the more than 34,000 comments are as entertaining as the post.





Of course not everyone agreed and presented the other side of the pillow.

But everyone could agree that parent sex is still sex.

That's a total win-win.