Societies, cultures, and populations tend to change and evolve slowly, sometimes too slowly for us to even notice. But sometimes, social changes shift fast enough to make curious scientists and economists to wonder why. Turns out, the recent increase in interracial marriages — a pretty big deal on the broad spectrum of social change — might stem from an unlikely source.
Dating used to involve going out into the world and interacting with people.
The homogeneous pool of potential partners mirrored the social norms of the day.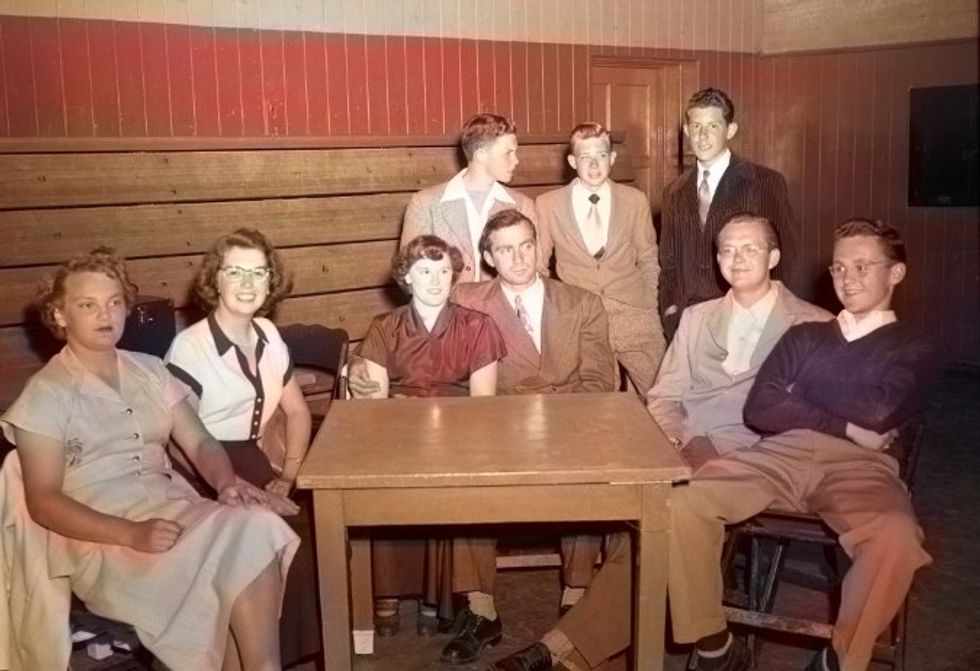 via: Getty
Interracial dating was once uncommon, and extremely unlikely to be accepted. In the 1950s and 1960s, a slow shift started to take place. More interracial couples began to appear in metropolitan areas, among the well-traveled and well-educated, and among the rich and famous.
Long-standing social morays were questioned and challenged as society integrated, exposing us to different types of people and lifestyles — and more interracial families.
I Love Lucy debuted in 1951. Initially, CBS wanted Lucy only, thinking the American public would never accept her Cuban husband, Ricky. Ultimately the couple was widely loved despite their interracial marriage. The film version of West Side Story was released in 1961. The musical centers on the forbidden love between Maria and Tony, a Puerto Rican girl and a white boy in New York. Their story ends in tragedy, leaving the audience to ask themselves if such unfounded hate and separation is worth it.
It was more than proximity and social norms that impeded interracial relationships.
It wasn't until 1967, in the case of Loving v. Virginia when the U.S. Supreme Court reached the unanimous and groundbreaking decision which invalidated any laws prohibiting interracial marriage. As soon as it was legal to marry a person of a different race, interracial marriage rates grew. For the most part, proximity and social connections were still the biggest factors in meeting potential partners, which meant that people still mostly dated and married within the same race.
With the advent of online dating, suddenly people were no longer limited by proximity or other social connections.
Seeing interracial couples on TV and in movies is no longer unusual.
Whether the increase in interracial relationships is due to online dating or not, it's definitely happening.
It's difficult to tell if Hollywood is leading or following the trend, and it probably doesn't matter.
here
.
The new findings are attracting a ton of attention.
Online dating causes stronger and more diverse relationships, study finds https://t.co/NP4HRtFZpr https://t.co/YVhG4vgJRL

— Forbes (@Forbes)1509620401.0
Online dating was once much-maligned despite its proven track record. The idea that this technology is changing our culture so much is fascinating. Interracial relationships lead to multiracial populations, and an uptick in both might just lead to greater human acceptance, understanding, and even social equality. So, keeping swiping and poking and doing whatever else online dating apps have you doing, America! Social progress may happen slowly, but it
is
happening.