There are a lot of questions women have when they're pregnant, especially if they're going through the whole shebang for the first time.
That's why a little comic relief is often necessary, and it helps if it starts at the OB-GYN, which let's be honest, isn't usually a place where there's a lot of laughter.
But Redditor YellowWoodenTable's doctor offered some comic relief with answers to important pregnancy-related questions on one perfect sign: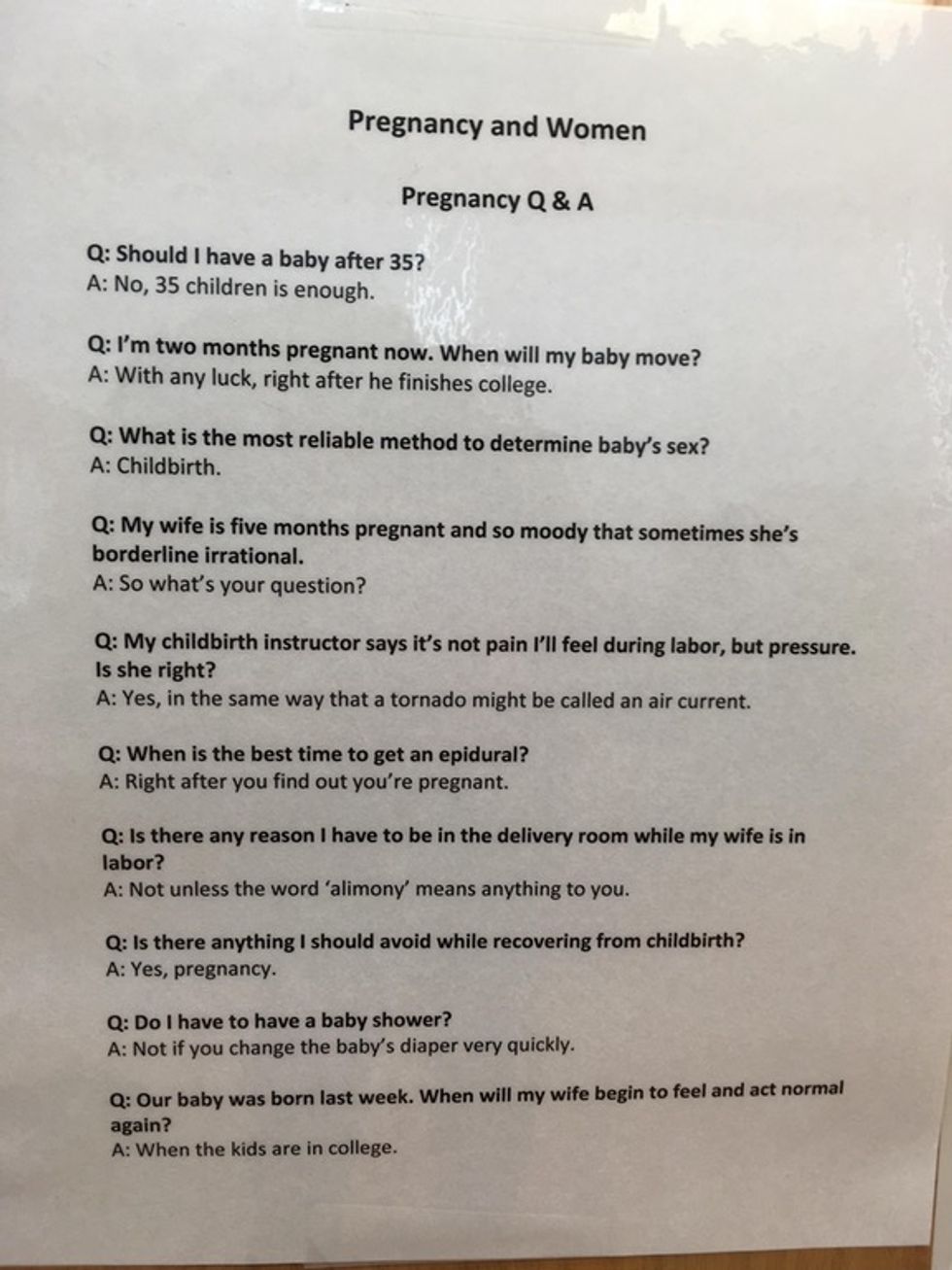 via: Reddit
Perfection!
Speaking of pregnancy humor, Twitter has that market cornered.