How could this paraplegic groom make his new wife's wedding day even better?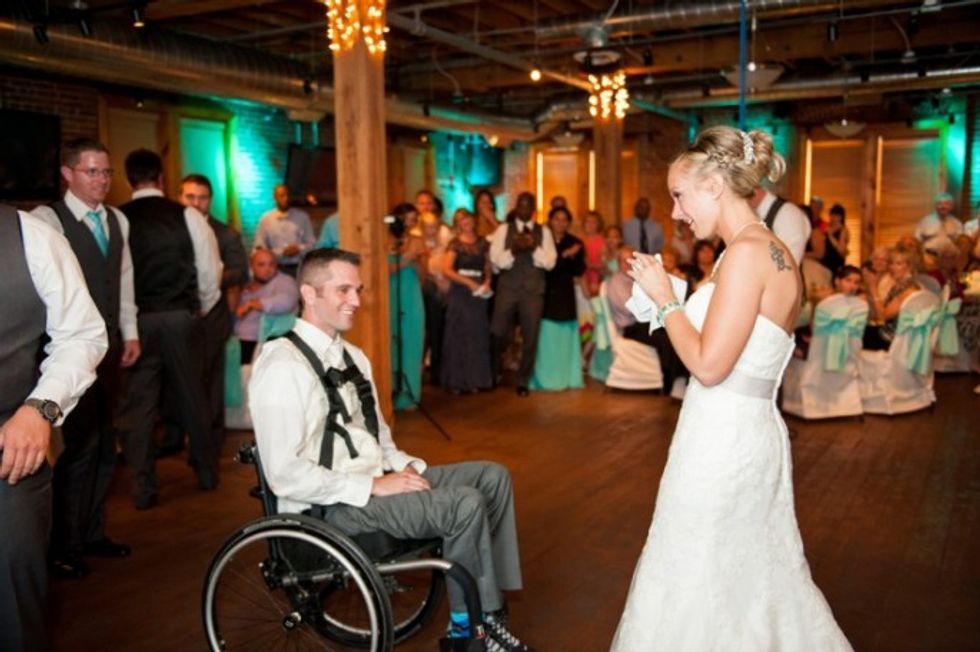 By giving her the biggest surprise of her life — dancing on his own two feet for their first dance.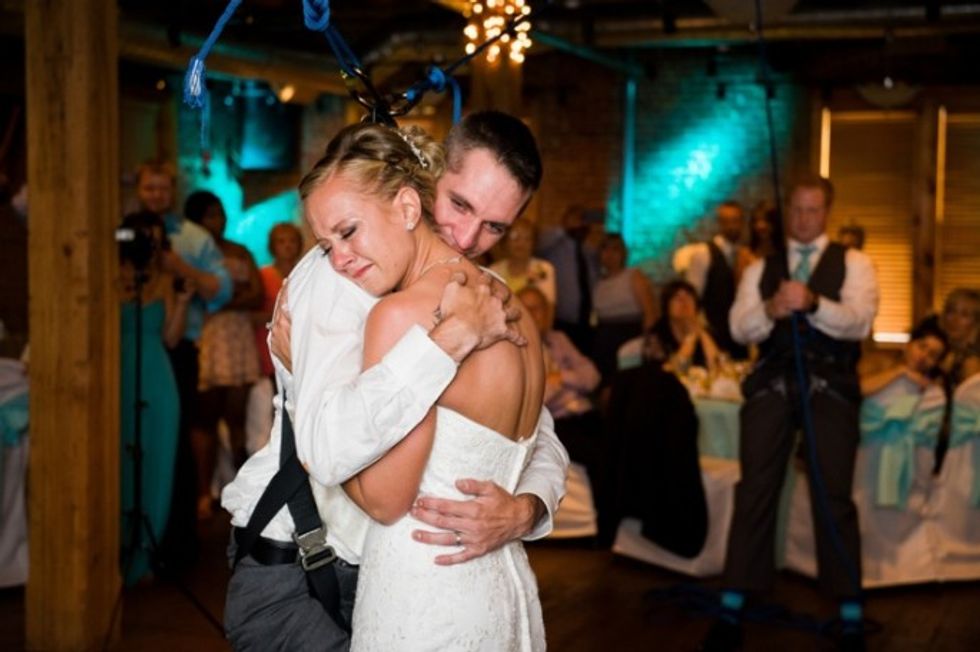 Sgt. Joe Johnson was paralyzed from the chest down in a motorcycle accident, shortly after returning from Afghanistan. Suffering from post-traumatic stress disorder, he rode motorcycles for the rush, but suffered a spinal cord injury and has been confined to a wheelchair after a bad crash. He explains...
I was going too fast on a curvy road. Sunglasses blew off. I was wearing no helmet.
Michelle, his girlfriend at the time (and now wife), was his rock during the rough times...
She was there from day one to 100 and never left my side. And I couldn't think of anyone else that I wanted to be with.
Joe really wanted to make their wedding day special. Michelle is a wedding planner, and had executed a perfectly planned day...but she didn't know that Joe had plans of his own.
Joe and his groomsmen created and rigged up a harness that allowed Joe to stand...and ultimately dance with Michelle for their first dance — something they haven't been able to do since his accident.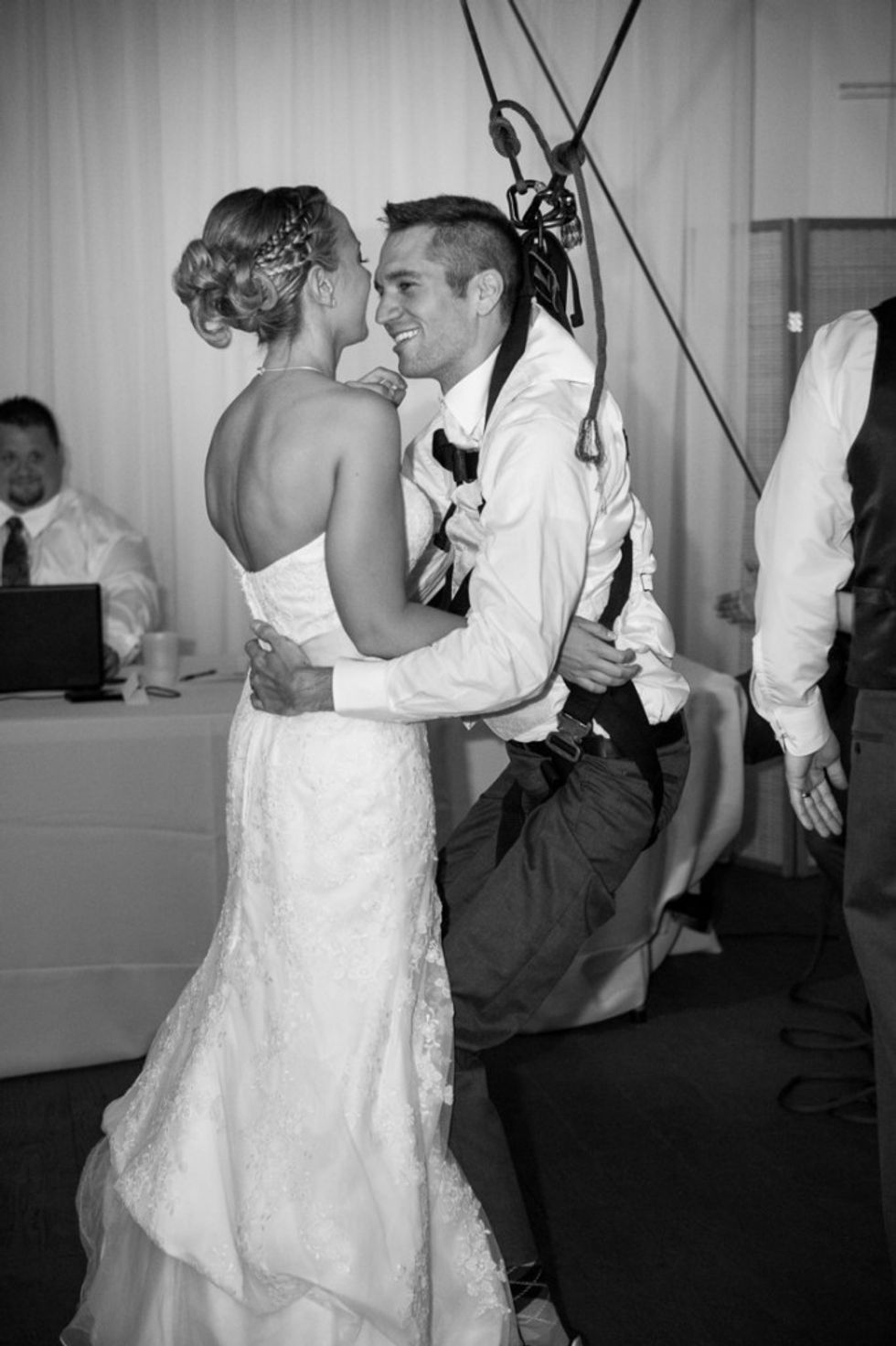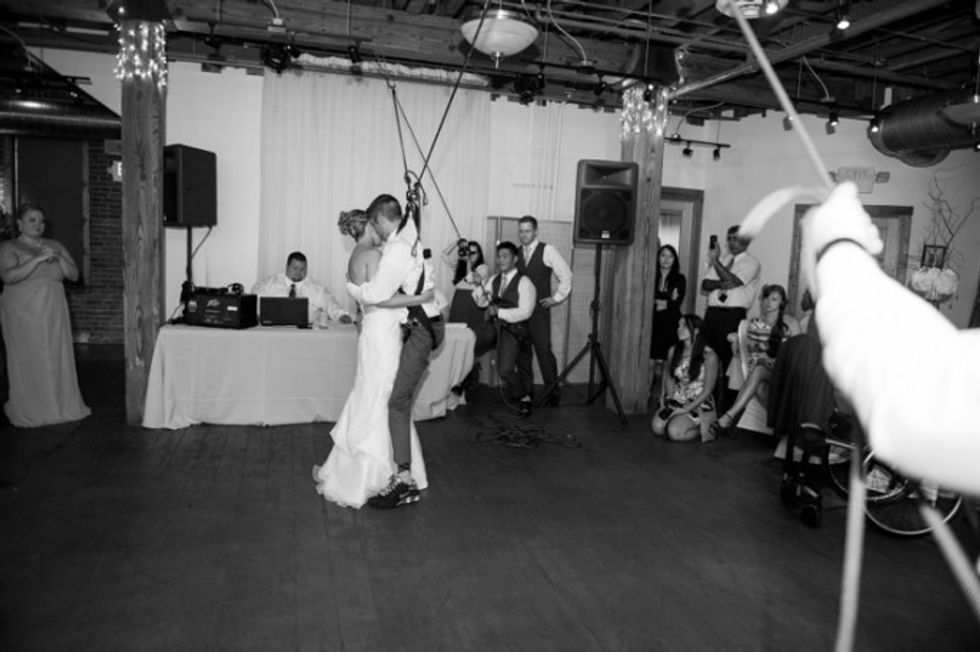 She describes her reaction...
My stomach just dropped and I was just, I still get goosebumps thinking about it. It was so amazing just to see him and look at each other in the eyes.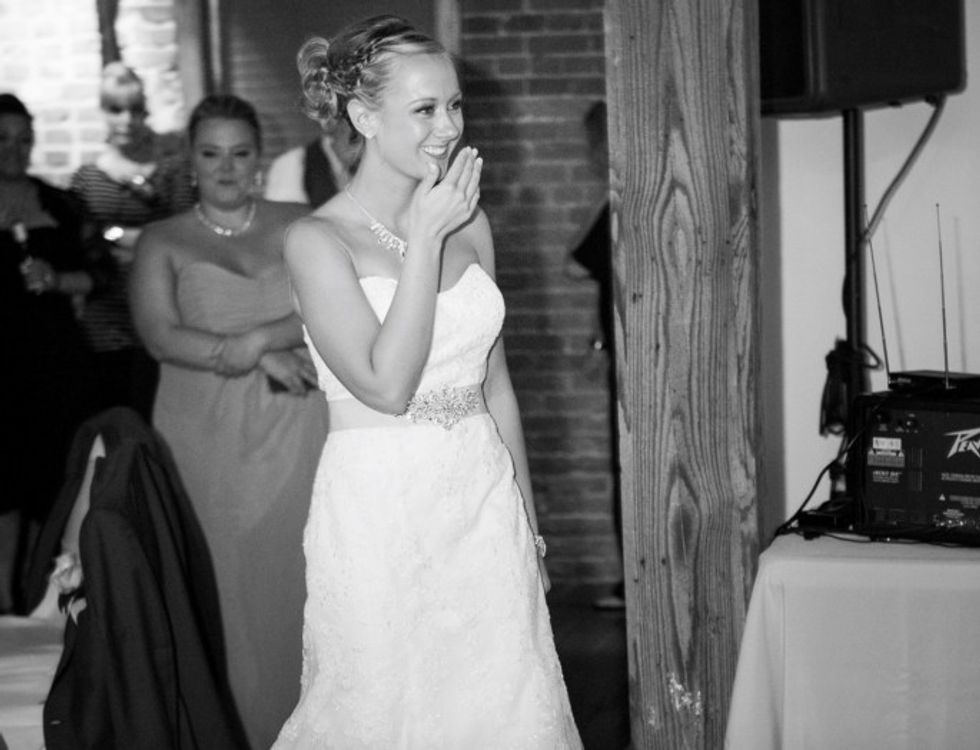 The look on her face when she comes out and sees him standing upright for their dance is so sweet! You can really tell how in love these two are.
(See more pics at Fox59)