An assistant principal resigned this morning after a video of him pinning a 15-year-old student to the ground spread on social media, according to WPRI news. The video was taken during an altercation after the student, Amare Pemberton, was pulled aside for skipping to the front of the lunch line to buy a carton of milk.
What happened next is exasperating.
The assistant principal pinned the student to the ground, putting his knee on his chest. The student is saying, "I can't breathe, I can't breathe, I can't breathe."
The assistant principal, Thomas Bacon, told police that he was trying to gently guide Amare to the side of the cafeteria.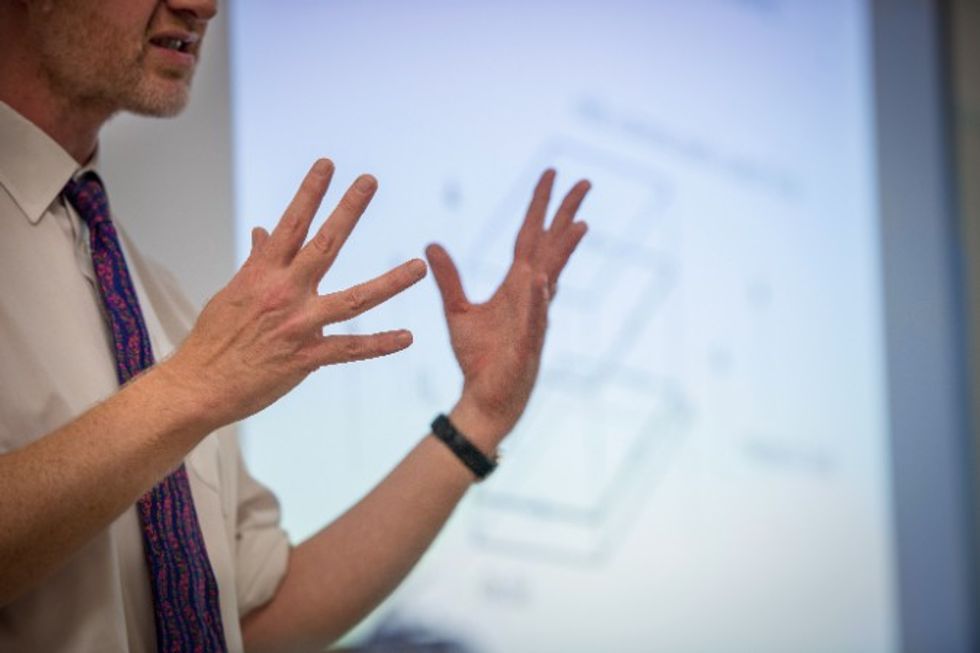 via: Getty
Bacon
said
that when he started guiding Amare away, the student dropped his bag and raised clenched fists, saying, "Touch me again boy... you'll be face down ...I'll clock you."
Bacon said that he tried to restrain the student and then they both fell to the floor. But Amare's side of the story has a different tone.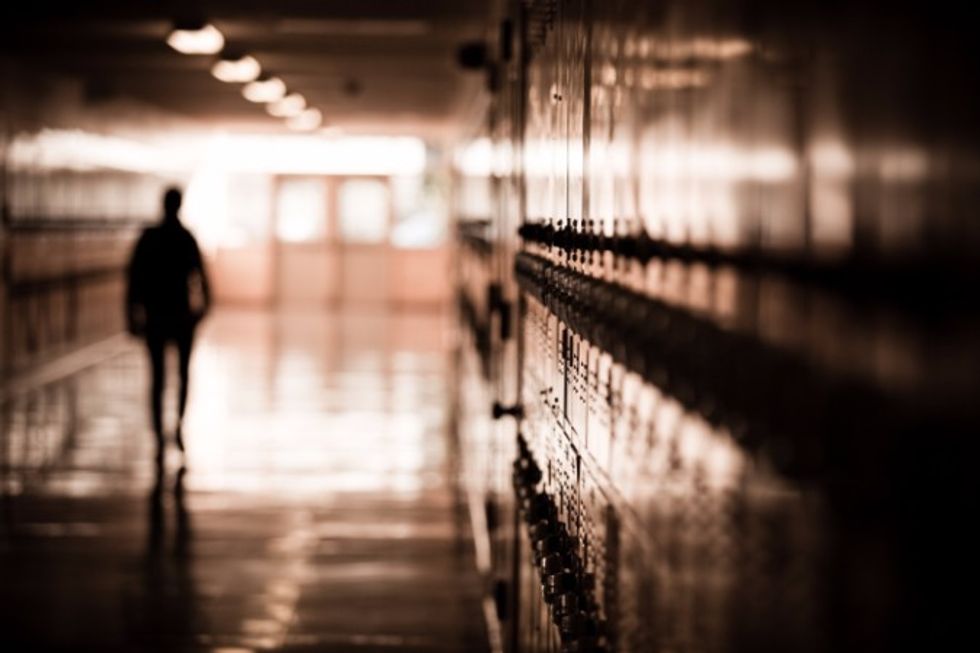 via: Getty
Jennifer Pemberton, Amare's mother said that the assistant principal repeatedly grabbed her son's arm.
She told the providence journal
, "The next thing you know, he tackled him... He was choking my son. He put a knee on my son's chest. In the video, everyone can see my son wasn't being combative."
Amare struck out at Pemberton in an attempt to break free, and was charged with simple assault.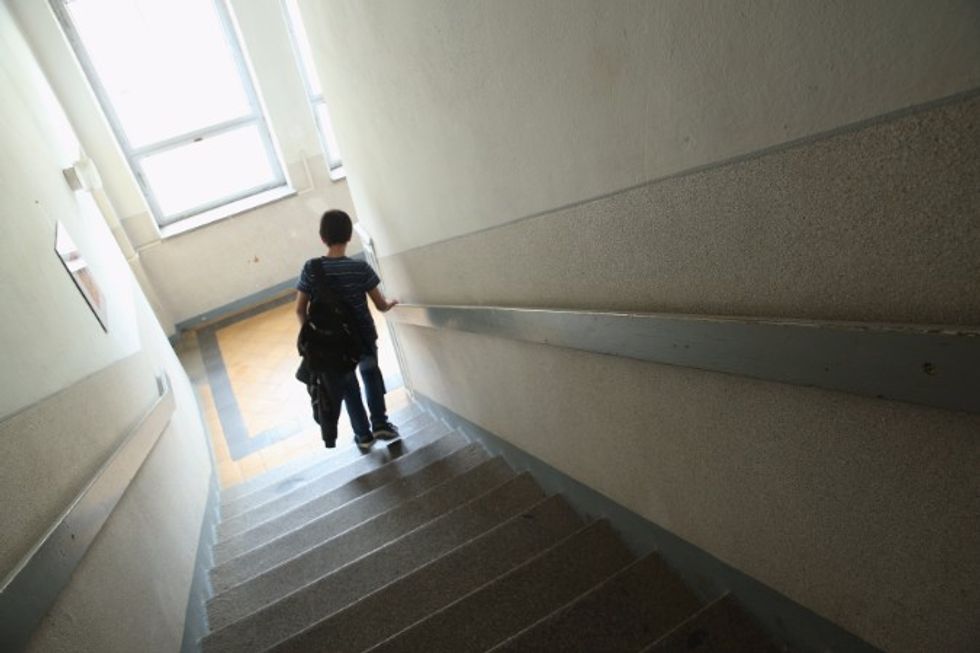 via: Getty
Taylon Rodriguez, and Alex Sanchez, who are students at the school, said that the assistant principal grabbed Amare's arm while Amare yelled for him to let go. They said that he then threw Amare on the ground and put his knees on the student's chest. Rodriguez said that Mr. Bacon was getting in Amare's face.
Amare's mother admitted that her son lashed out, but was rightfully outraged that the assistant principal behaved this way.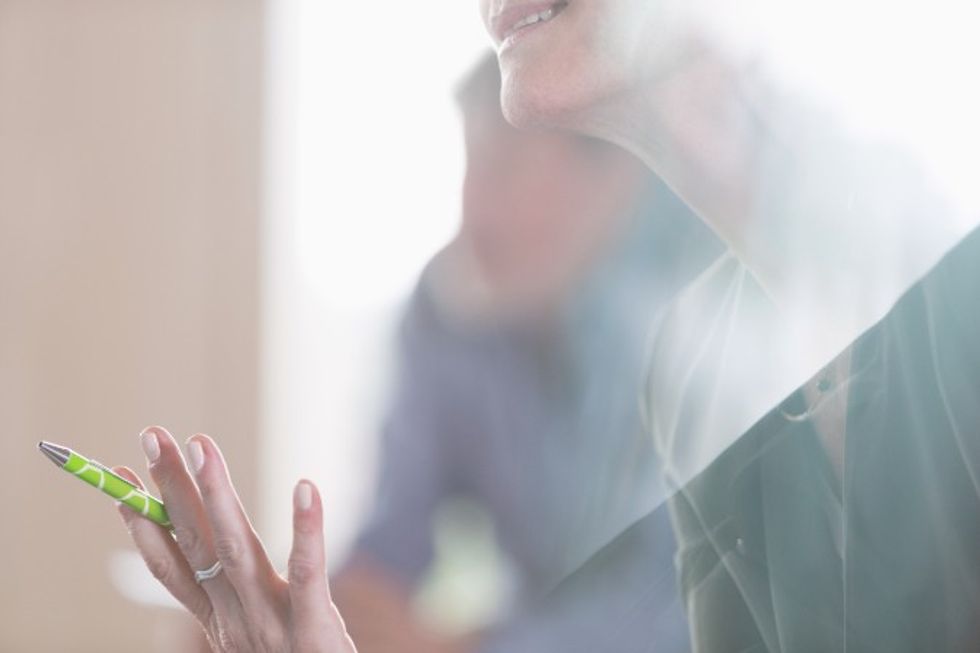 via: Getty
"They charged my son with simple assault and he shouldn't be charged,"
she said.
"I didn't expect my son to get assaulted when I sent him to school Monday. Now you're telling me that he was attacked by someone who was supposed to be there to help him?" Amare was charged with two accounts of simple assault, one of which is for elbowing a staff member. He went to the hospital following the incident with the vice principal after experiencing chest pain.
The school department put the assistant principal on administrative leave after the incident.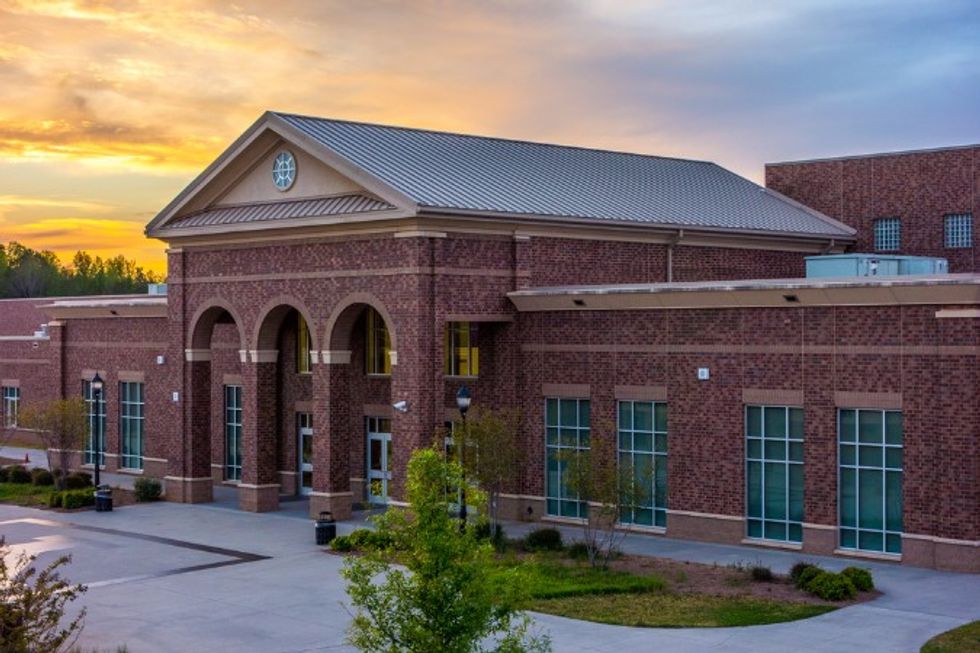 via: Getty
They released a statement that
said
, "We at Providence Public Schools were alarmed and dismayed by the physical altercation in the cafeteria at Central High School on Monday involving a student and an assistant principal. The district immediately contacted the police and put the assistant principal on administrative leave, pending a personnel review. Additionally, the school district has explicitly requested that police investigate the incident in its entirety." But that wasn't enough for the Providence student union.
The activist group called for the school to fire Bacon and issue a public apology.
They posted the video, along with a letter of demands to their Facebook page yesterday. They wrote, "PSU demands that the Providence Public Schools be held accountable for this incident. Of course, we call for the removal of Assistant Principal Tom Bacon from the Providence Public Schools; violence against students has no place in any school. However, this incident also requires a larger response to the systems of ongoing in-school violence underlying this issue."
This morning, Bacon resigned before the school could fire him.
He hasn't been charged with a crime. The school superintendent released a statement that
said
, "While the Providence Police will continue their investigation, we will continue to meet with students, teachers and community members and take proactive steps to support our entire school community."