I will never understand what goes through the minds of the horrible people who commit atrocities against animals, like what happened to a pup named Pascal.
A stray, he was the unfortunate victim of two twisted children who started torturing the helpless dog.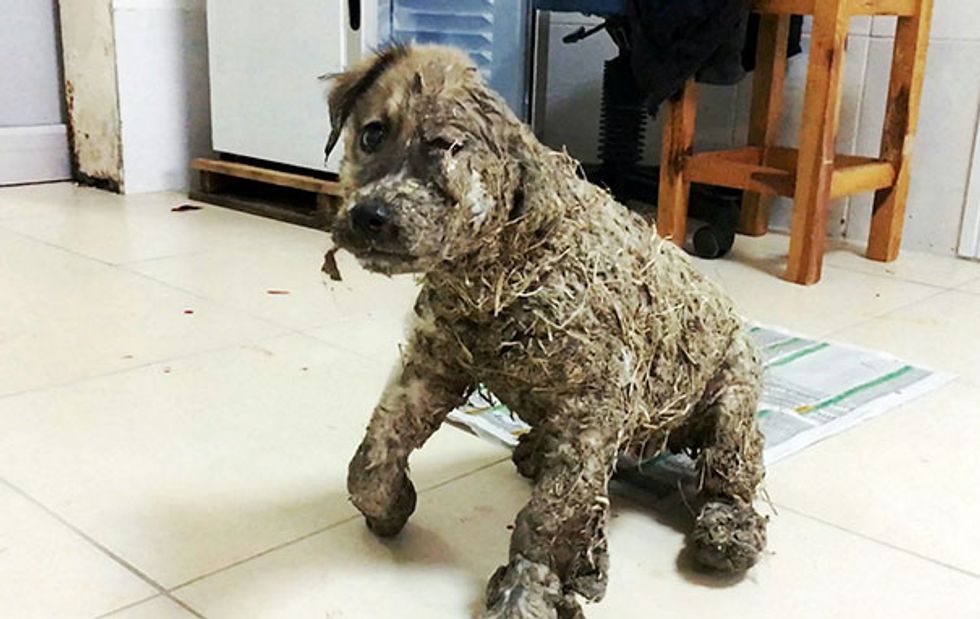 He was only four months old when a rescue team found him in an industrial building and brought Pascal to He'Art of Rescue organization in Istanbul, Turkey.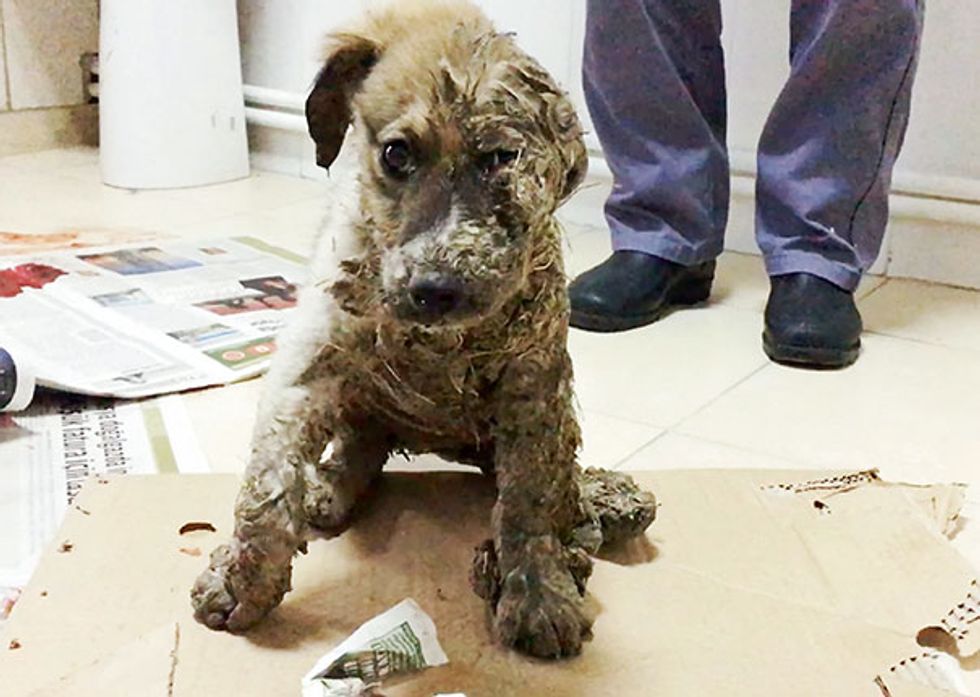 He was covered in industrial glue and dragged through mud, and was so stiff he could just barely move. He had been left in a box to die.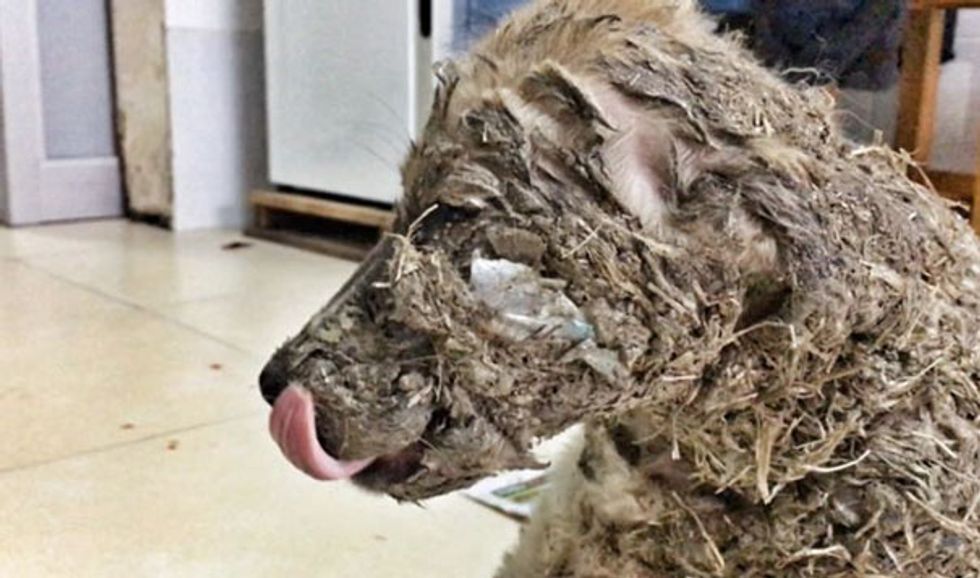 Rescuers said the dried glue "became a second skin in time and as thick as the cement, preventing blood flow to several points in his body."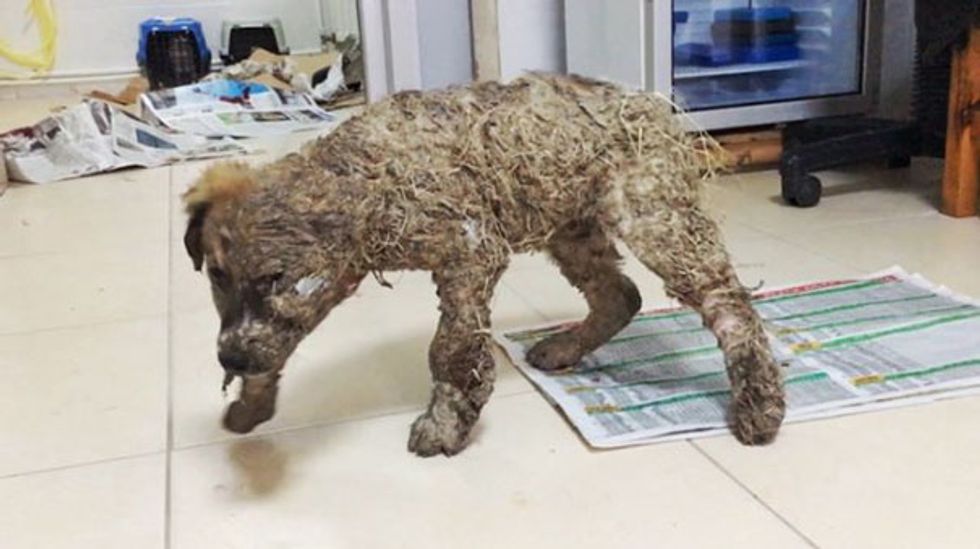 Pascal moaned and dragged himself to a corner of the examination room and stared at staff in mistrust, what they called a "broken" soul.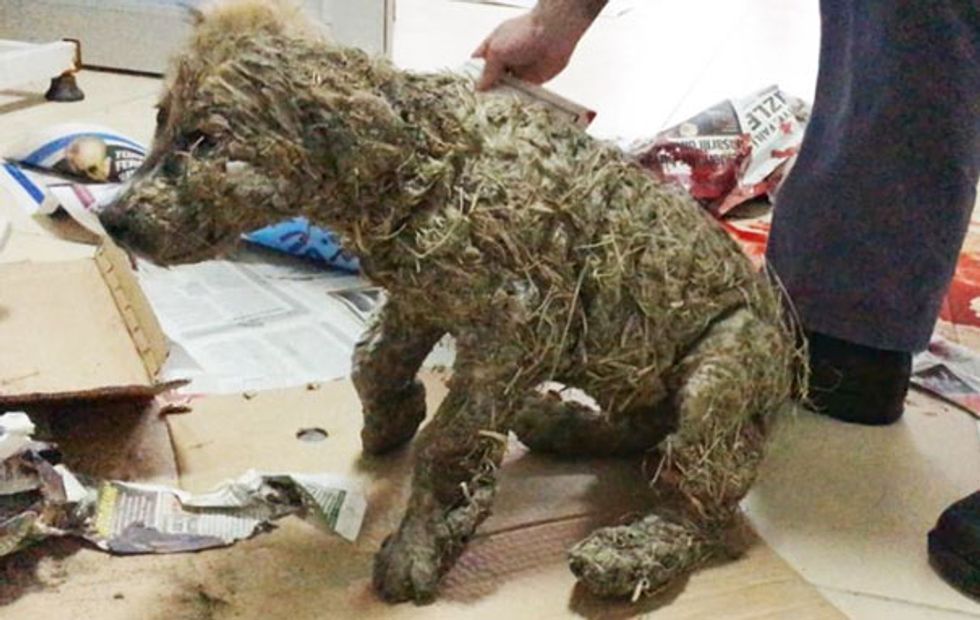 Luckily for Pascal, the staff had loving and caring souls, and they set to taking care of the poor pup...
The staff at the facility shaved off the glue, along with twigs and mud that was stuck to Pascal's fur.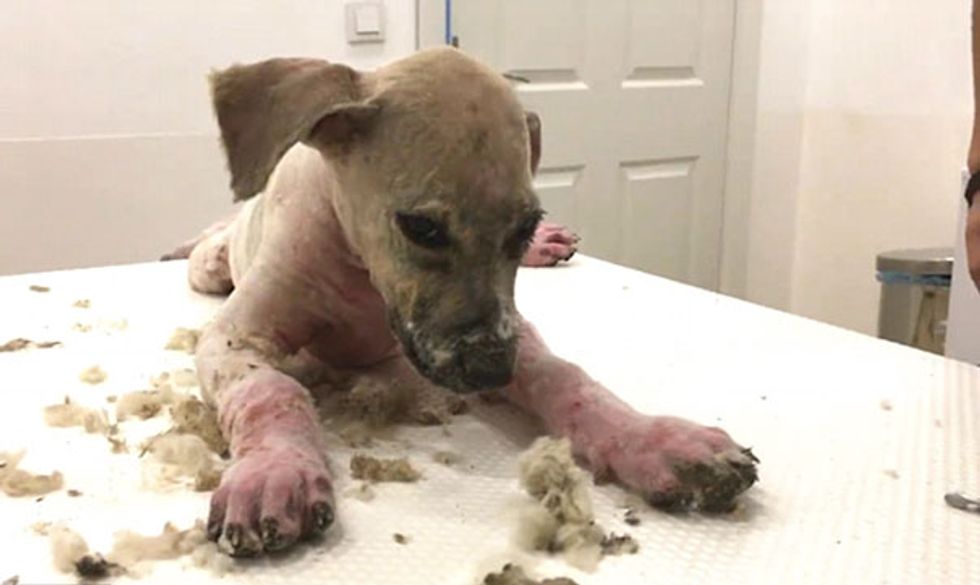 His skin was raw and pulsing with red wounds.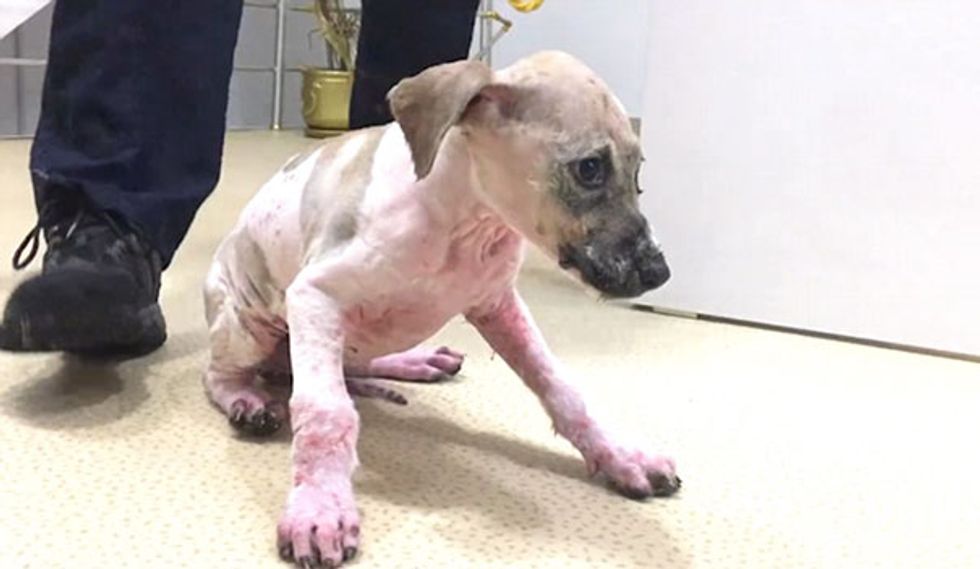 It suffered significant damage from the chemicals, so Pascal had to undergo a series of medical baths to recover.
Pascal was wary of humans and he couldn't trust anyone except his vet.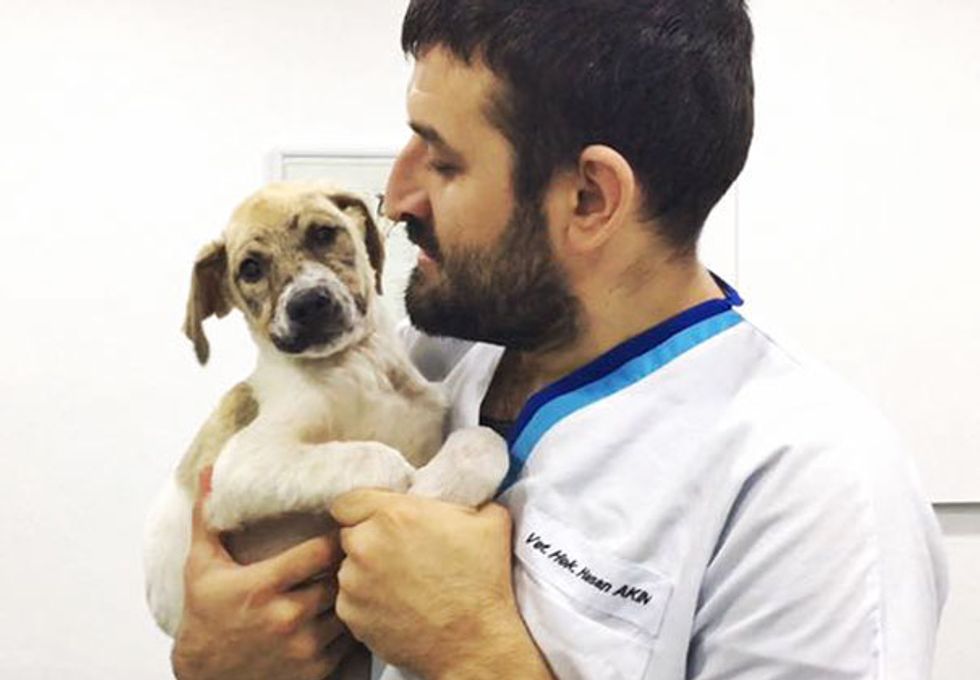 But with the love and care of the rescue group, he slowly learned to trust and allow people to handle him, and he beat his virus and began acting like a normal puppy.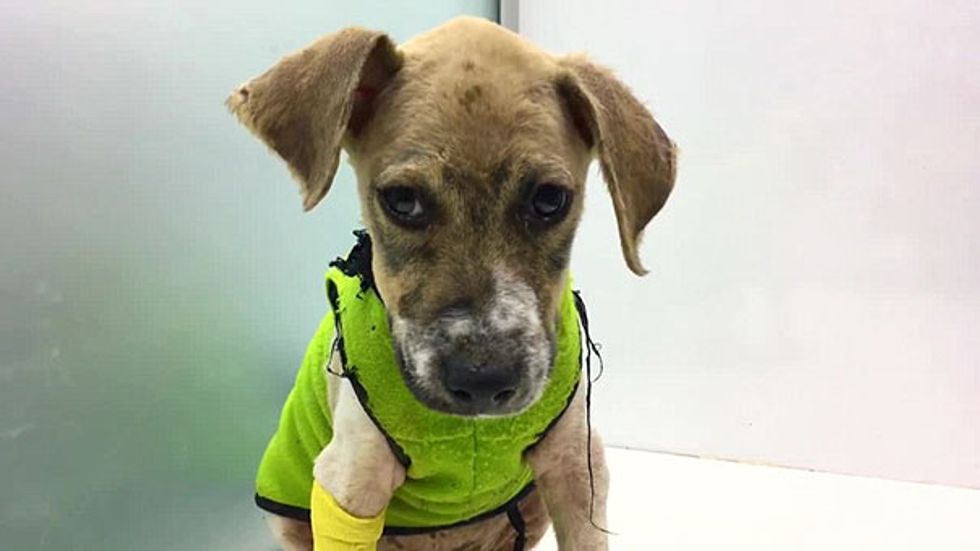 After months of rehab, when his wounds healed and the fur came back and he doesn't even look like the same dog!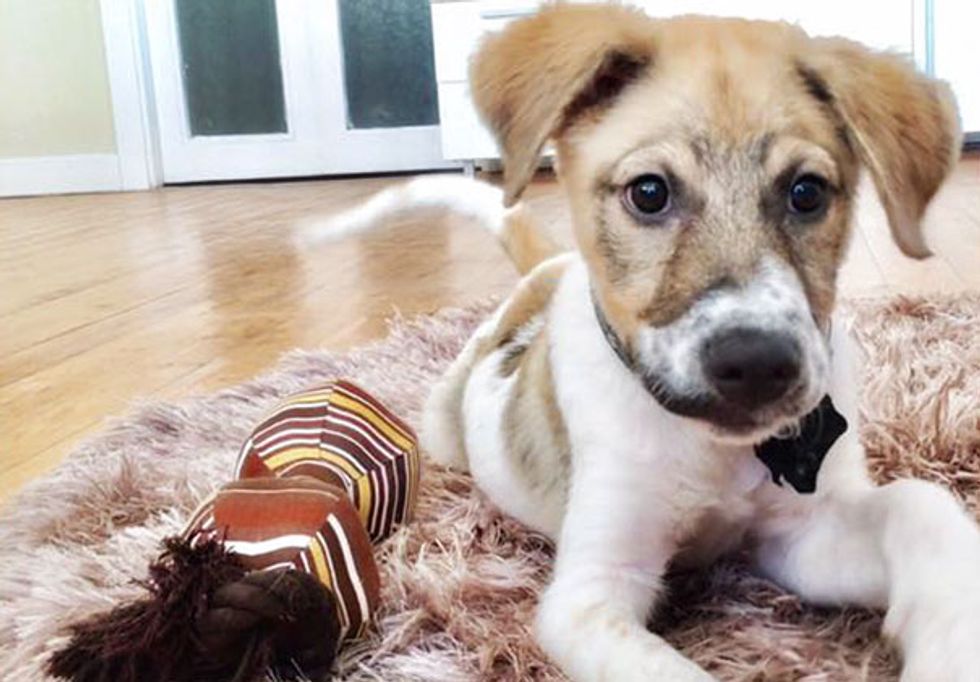 All that was left was for Pascal to find a forever home, and when he was put up for adoption, he soon found a loving family in Spain.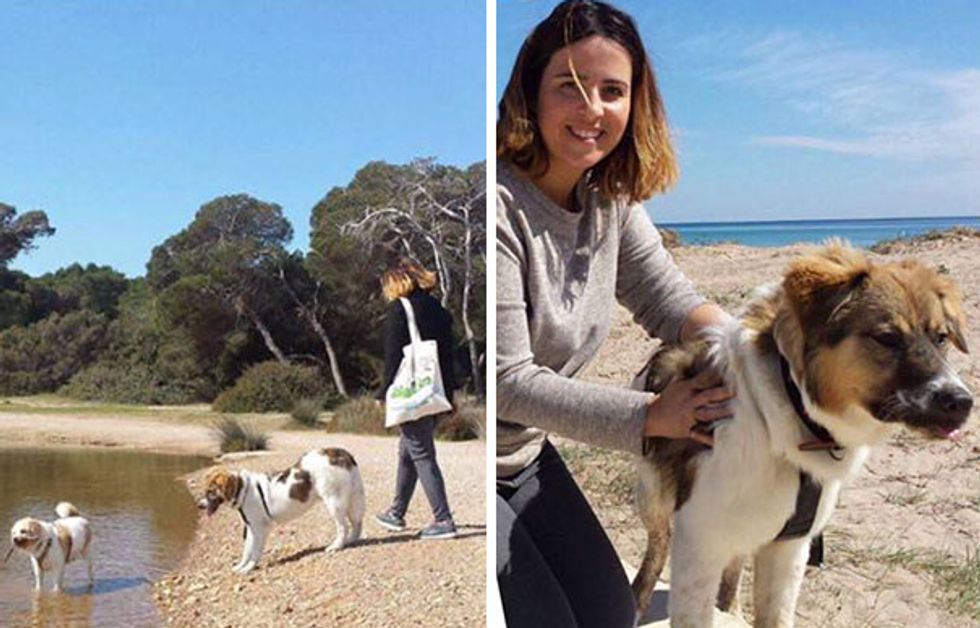 Now Pascal lives with his family with another dog, and they not only play together, but also run freely on the beach.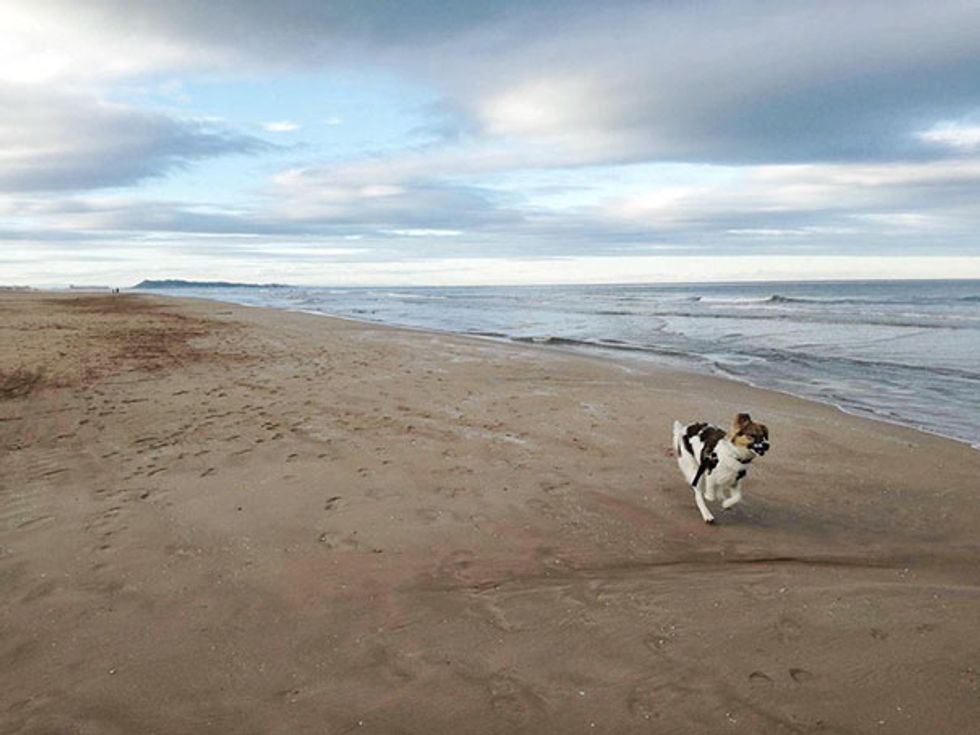 Pascal has learned to love to live the good (spoiled) life, and his eyes are now bright and relaxed, no longer fearful of people.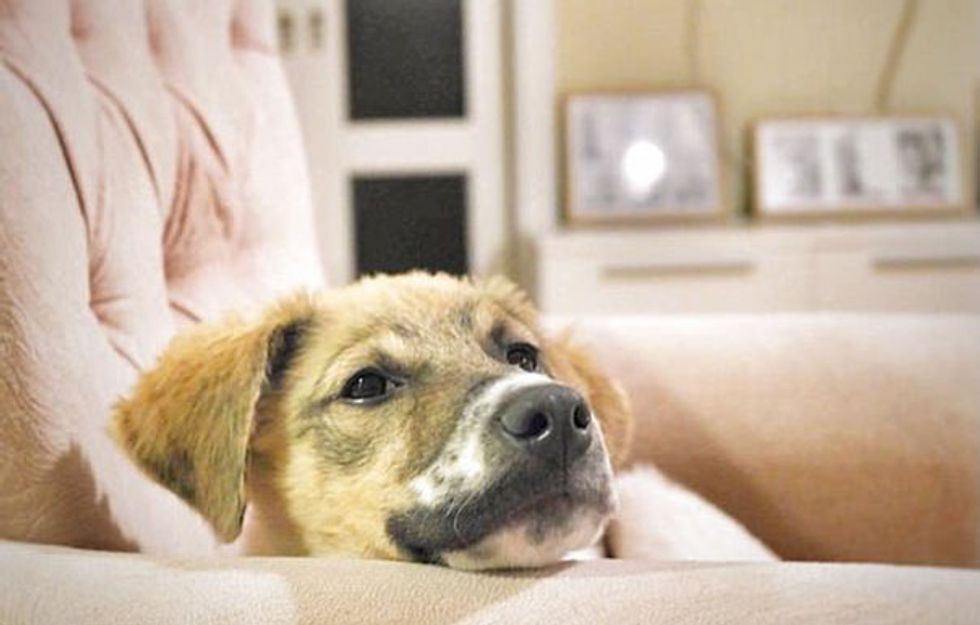 Check this amazing pup in action here!