It's hard enough to keep your house clean under the best circumstances, but as any parent will tell you, having children doesn't exactly create the best circumstances for cleaning.
Actually, kids are good for the complete opposite of cleaning, whatever that is. A tornado? Yeah, that comes close.
Meredith Ethington, mother of three and blogger at Perfection Pending, is fully aware of that. As she points out, "...when you have a young family, there is no such thing as a 'clean house' unless you want to sell your soul to your mop and vacuum."
Hmm, no thanks.
While (trying to) clean her house one day, Ethington was reminded of all those earnest cleaning guides you so often see on Pinterest.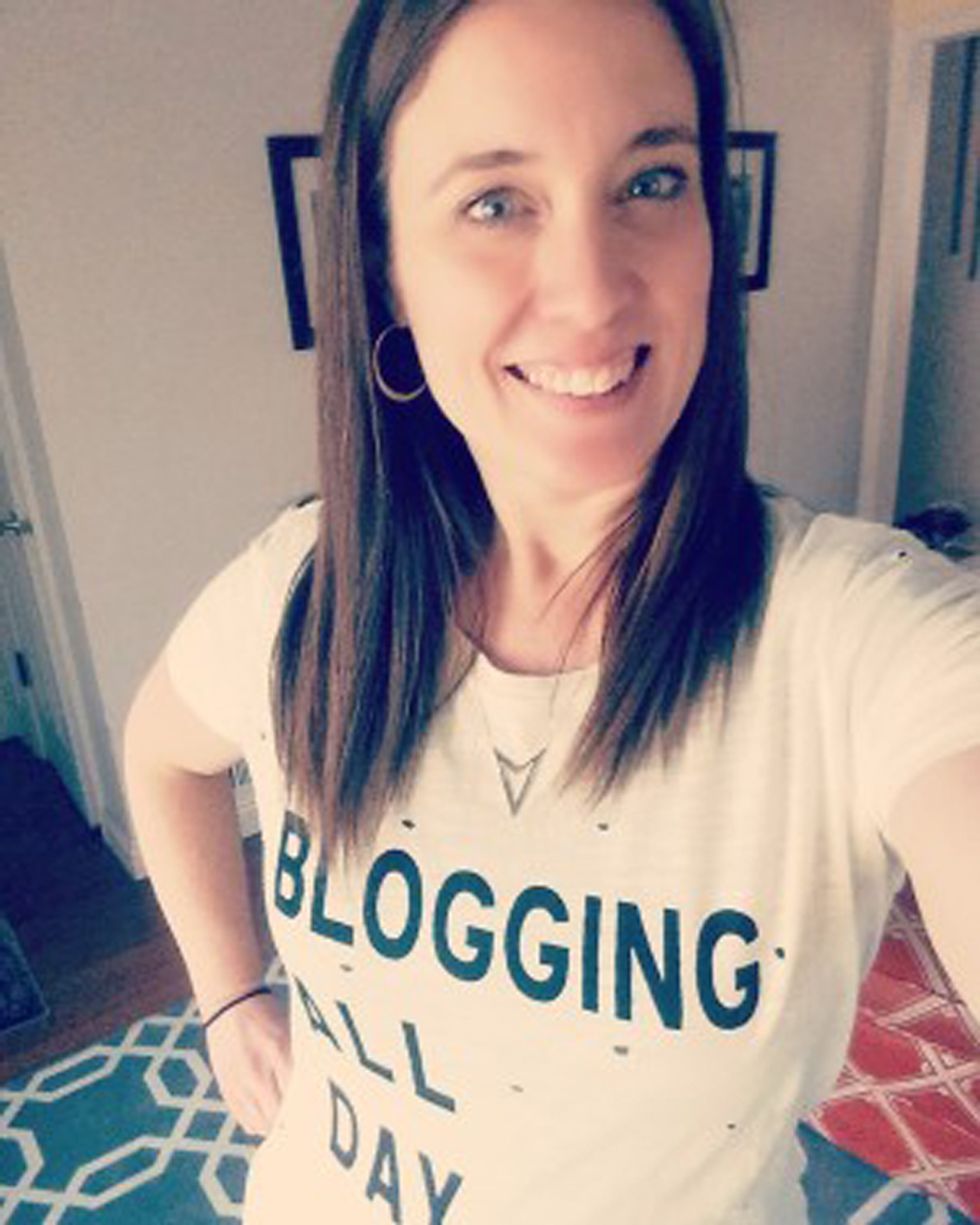 via: Meredith Ethington
While those lists, schedules, and tips might be helpful, she realized they aren't exactly realistic. At least, not for parents.
So she created her own cleaning guide, for moms who want a clean house...but will settle for a "clean" house.

She breaks the list down into helpful sections, like Daily tasks.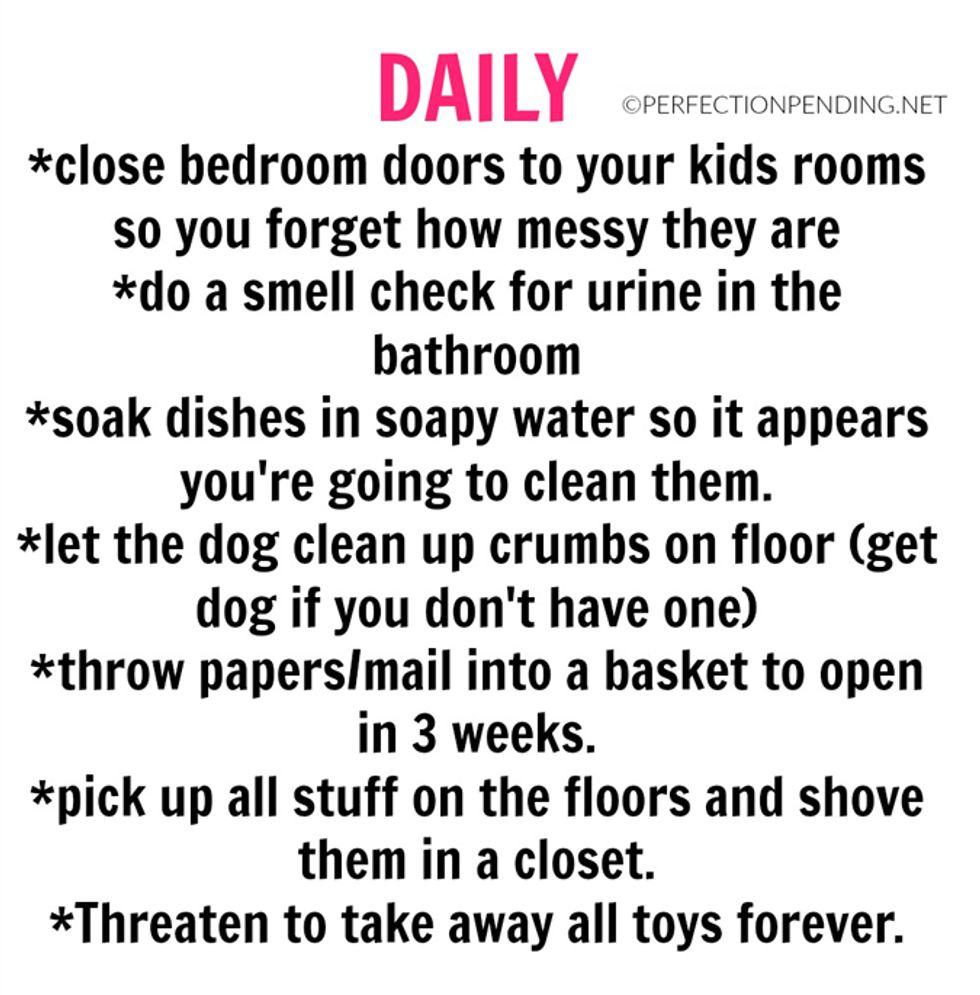 Note to self: get a dog. Or, considering the mess waiting for me right now in the kitchen, maybe two dogs.
Weekly tasks are equally helpful.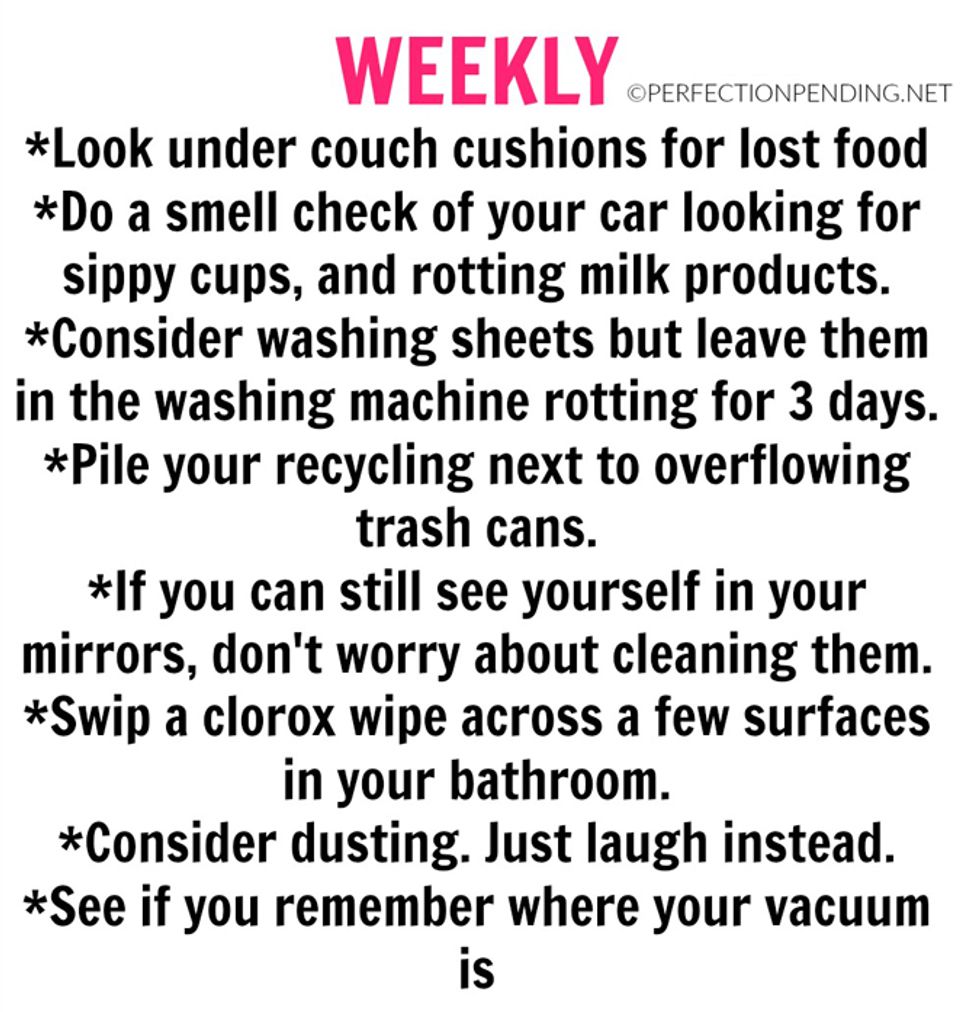 I must be a real overacheiver; my sheets have been in the washing machine for nearly a week!
Finally, the monthly list might be the most realistic of all.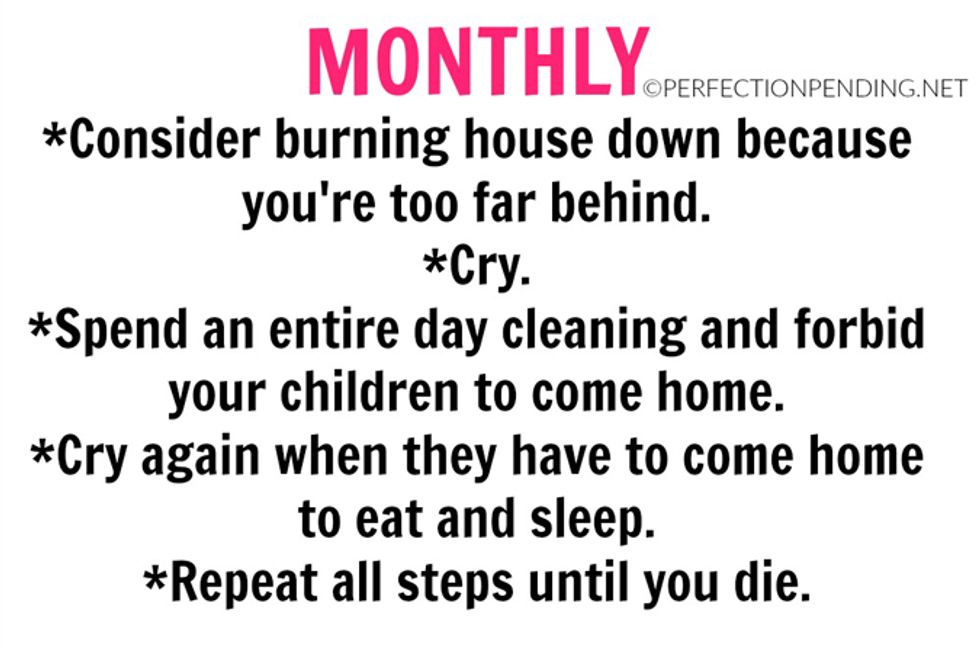 Why, WHY must the children keep eating every single day??? So inconsiderate. *sobs, per instructions*
As if that weren't awesome enough, here she breaks it all down in video.