The debate over the acceptable length of a girl's skirt as part of her school uniform is not a new one. But recently, a high school in New Zealand has been under fire for some seriously unfortunate comments regarding the male staff's reaction to skirt length.
But these tough high schoolers are refusing to be blamed for giving boys "ideas" and are speaking out against the blatant sexism.
Henderson High School is located in Auckland, New Zealand.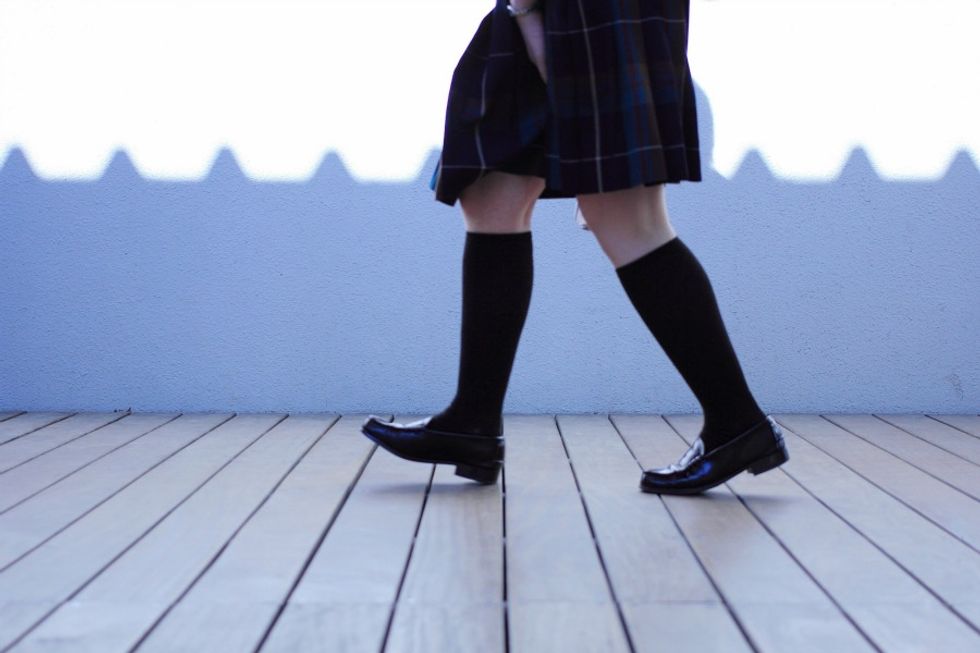 Forty female students were recently called to an assembly to discuss the proper length of hemlines on their school uniforms. They were told, in no uncertain terms, to lengthen their skirts... or face the consequences.
The assembly was held in an effort to "keep our girls safe, stop boys from getting ideas and create a good work environment for male staff," according to a source from the school.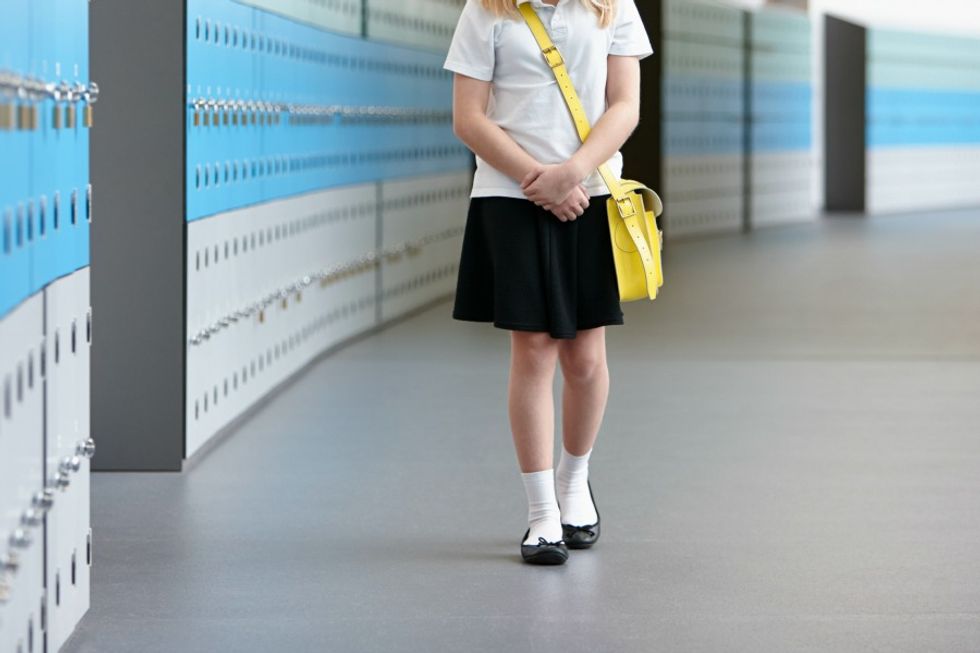 "Henderson High School has rules relating to the wearing of school uniforms. These rules are not new and all families are made aware of them when they enroll," said principal Mike Purcell.
"They include a stipulation that the hemline of female students' skirts must be on the knee, no higher."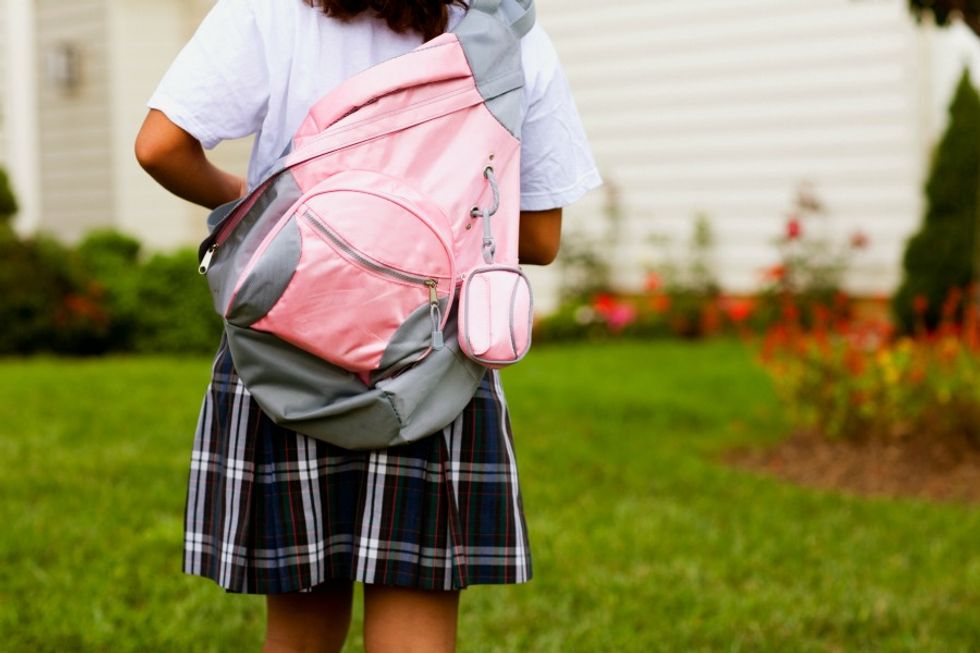 "The uniform is practical for school wear and these rules are regularly enforced to ensure that all students can focus on their learning and feel comfortable in the school environment. As principal, I make no apology for insisting on high standards throughout the school and I have high expectations. That includes wearing the uniform according to the agreed rules."
The school faced its share of both supporters and opponents of the statement.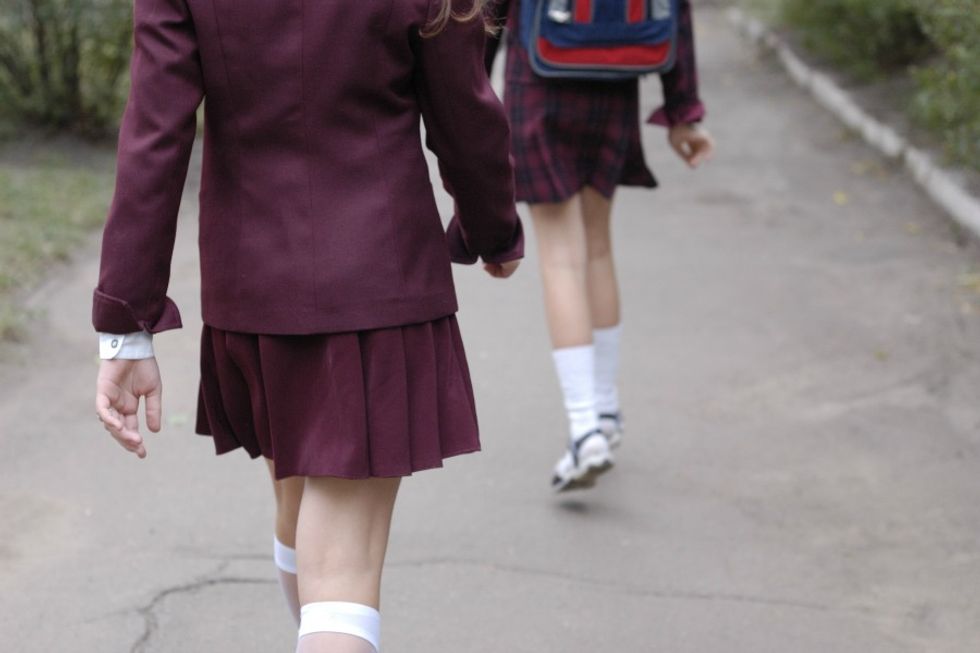 A former student posted a scathing comment on the Henderson High School's Facebook page calling out the obvious sexism and the message this brings to our girls. "How about you stop telling 15-year-old girls - that aren't even legal to have sex - how sexual their knees are and how they need to cover themselves up because its a risk and distracting to male staff," said the alumni.
The Daily Mail UK reached out to the students who would be directly affected by the new required skirt length.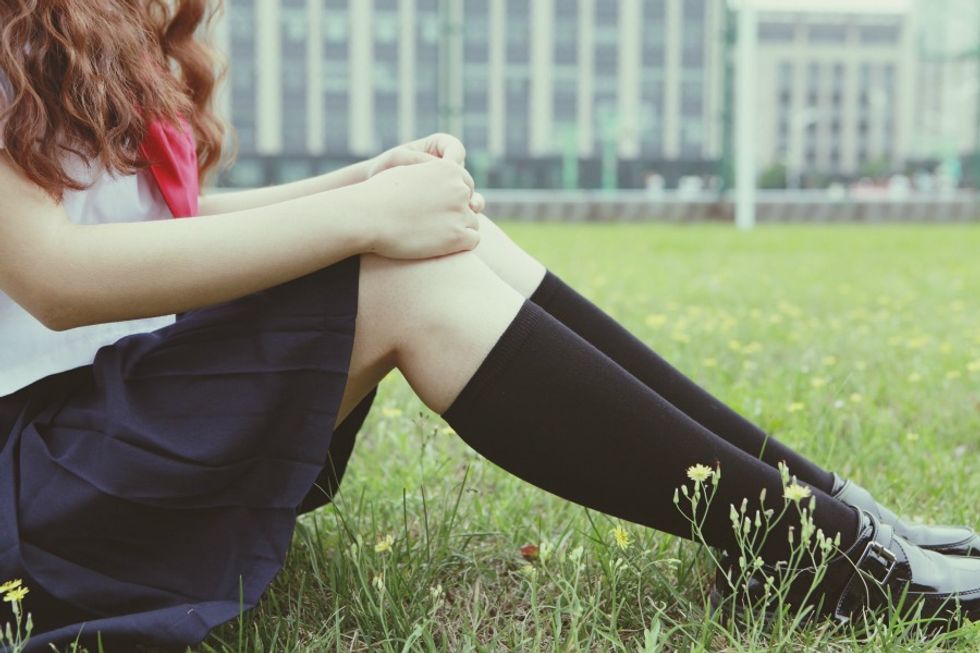 "The rules themselves aren't the problem," said Sade Tuttle, a student at Henderson High. "The problem is when these codes target girls specifically and the idea that their bodies are sexual and therefore distracting." Well said, Sade. If we were to stop teaching girls to be ashamed of their bodies and started teaching boys to respect girls' bodies, the world would be a much different place.