The words "preteen," "chess tournament," and "seductive dress" aren't usually put together in the same sentence, but that's exactly what happened recently at the 2017 National Scholastic Chess Championships in Putrajaya, Malaysia.
A young woman's chess coach in Malaysia is up in arms after one of his 12-year-old students was made to withdraw from a chess competition after the tournament officials called her modest dress "too seductive."
The girl's coach, whose name is Kaushal Khandhar, wrote about the incident on his personal Facebook account: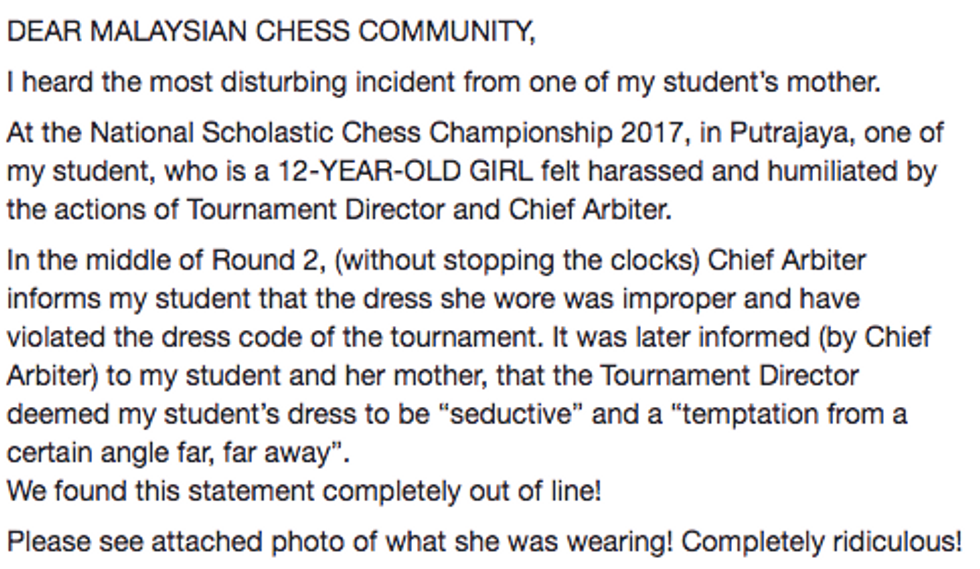 via: Kaushal Kal Facebook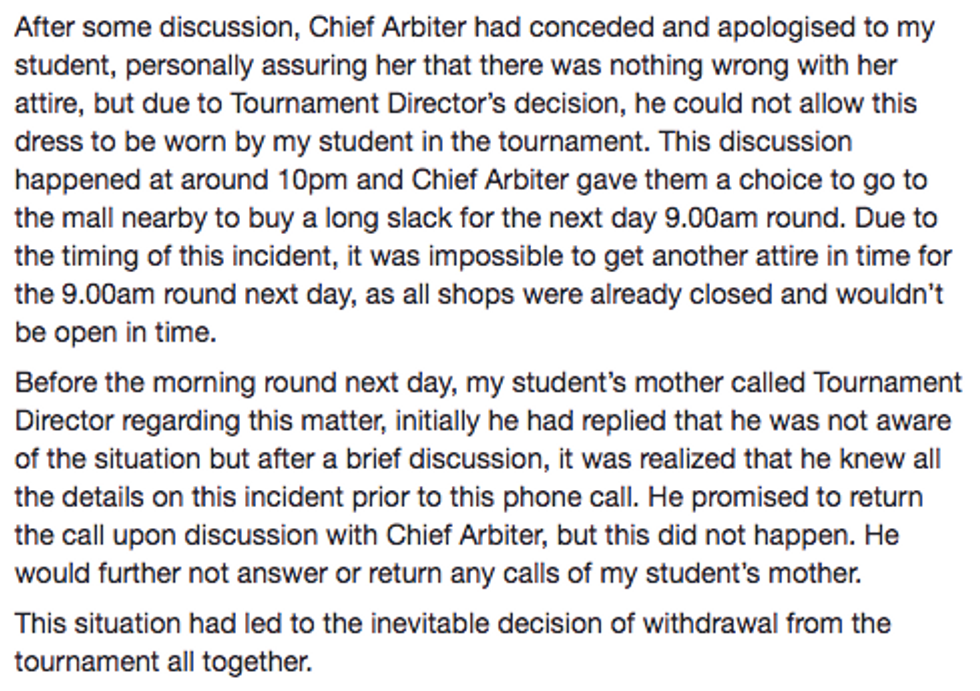 via: Kaushal Kal Facebook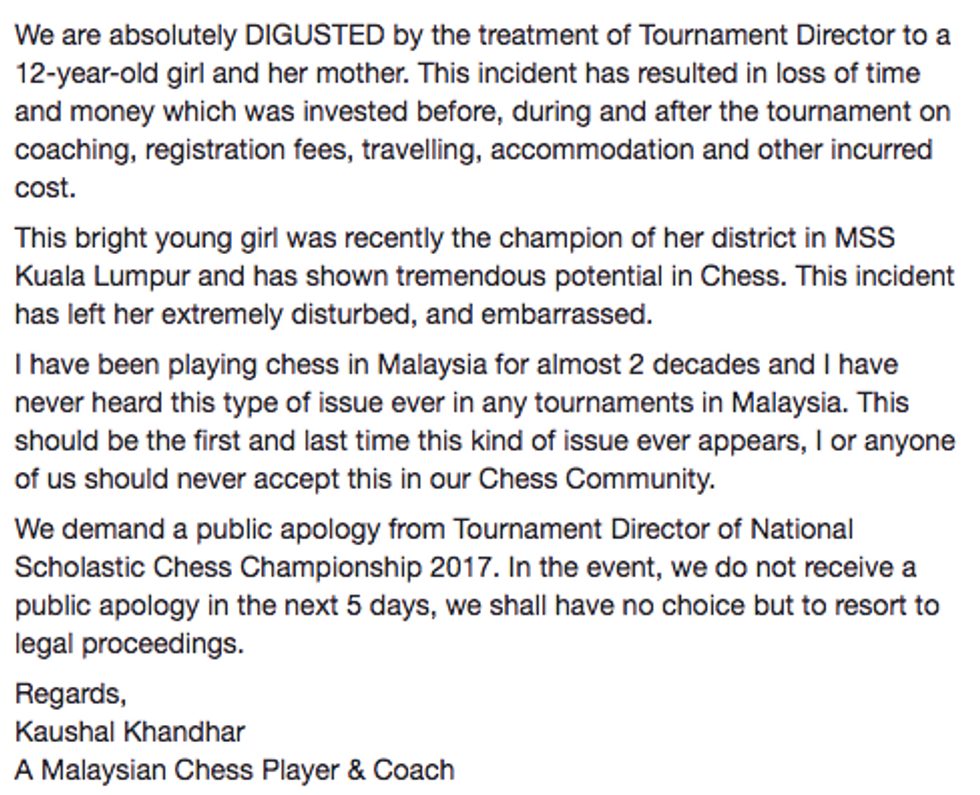 via: Kaushal Kal Facebook
Get ready. THIS is the dress in question. Yes, this very modest, completely normal dress.
The girl's mother, identified as Chin Wai Ling by
The Star
, said her daughter was surprised and upset when the officials interrupted her chess match to make comments on her clothing. "From that point onwards, she said all she could think of was whether anyone was peeping at her throughout the game," Ling said.
People responding to Khandhar's Facebook post how most rational people would respond — by slamming tournament officials for being perverted and sexualizing the young girl.



The same goes for Twitter:
The
FIDE
handbook, which sets the standard for chess tournaments worldwide, states that all competitors are required to be "dressed in a suitable manner," but does not offer a specific dress code. Chin said her daughter withdrew from the competition under duress, and asked for a formal apology from the tournament director. That's the least they could do.