Kasey Simmons, who works at a Dallas-area Applebee's restaurant, was having a normal day at work when it suddenly became anything but normal.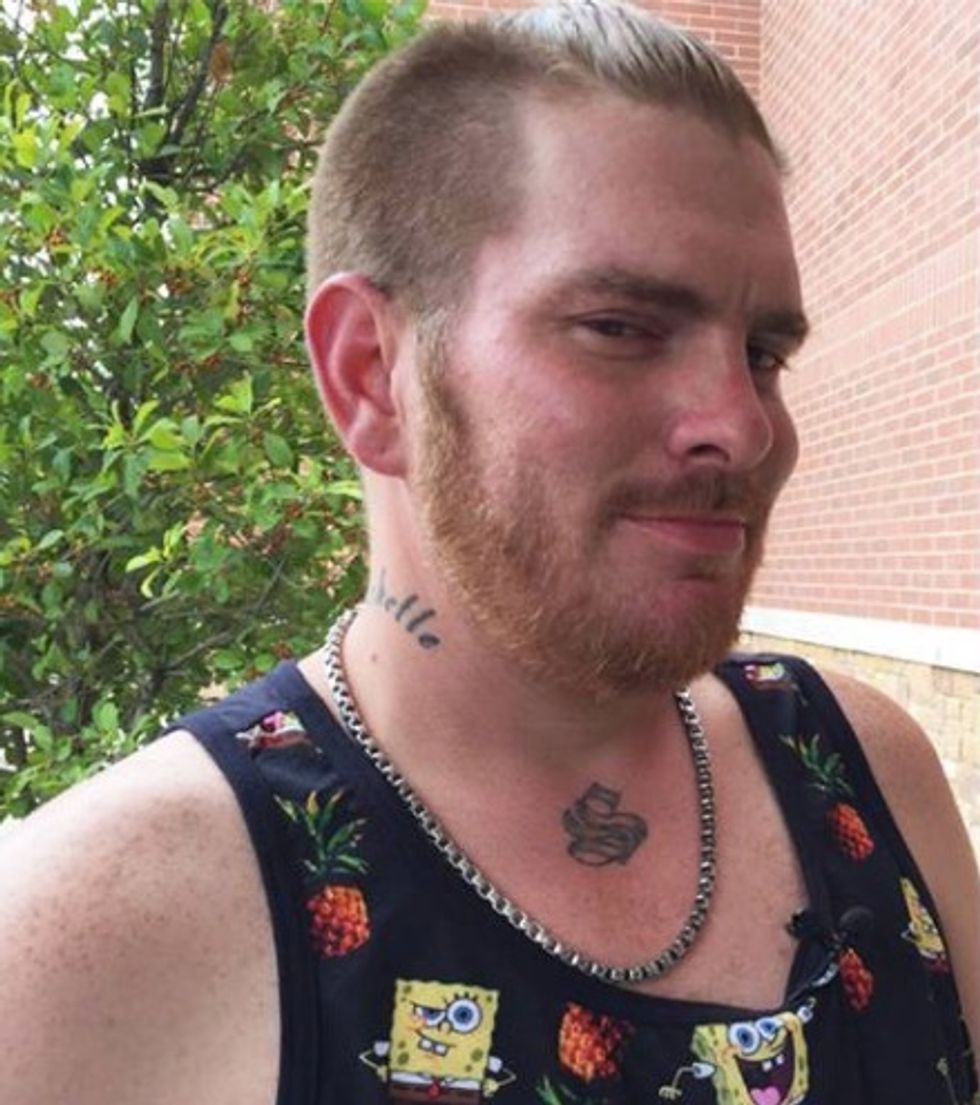 via: WFAA
One of his tables ordered the cheapest thing on the menu of flavored water to the tune of 37 cents, but the tip they left on the bill? That would be $500.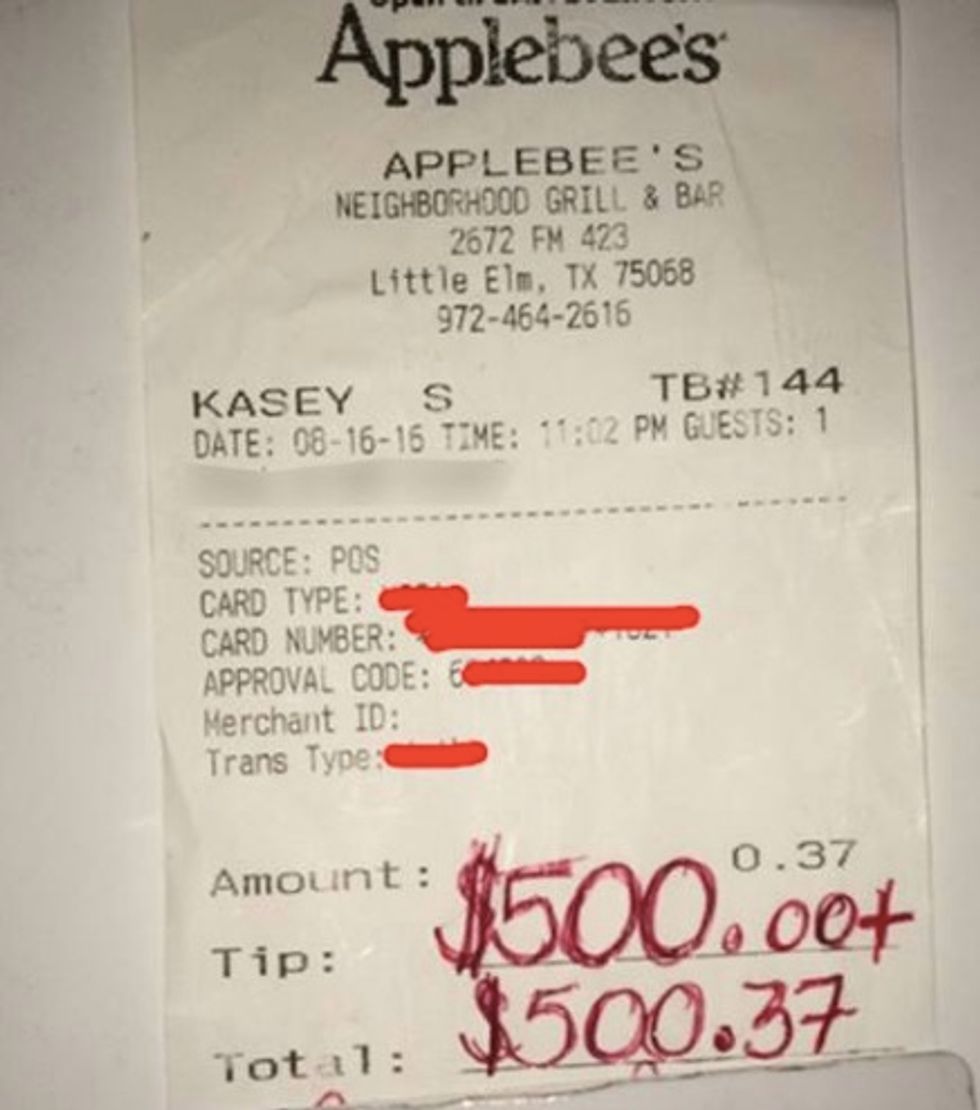 via: WFAA
Along with the tip they left a note on a napkin explaining that the day before, Simmons had helped a woman with her groceries at a Kroger supermarket.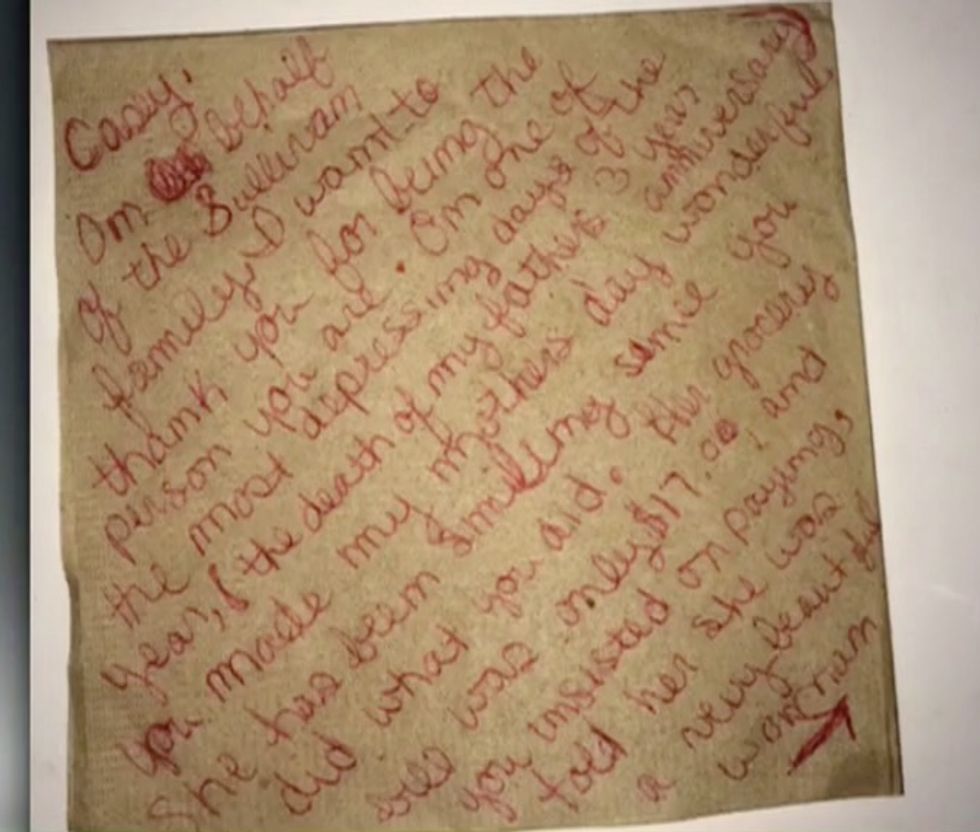 via: WFAA
The woman looked upset, so Simmons approached her, complimented her, and offered to pay the $17 for her groceries. The person who left the note was none other than the woman's daughter, who explained why it meant so much.
It turns out the woman in the Kroger was upset over the three-year anniversary of her husband's death, so the daughter wanted to show some kindness to the man who was so kind to her mother.

"It was only $17, but it's not about the money. It's about showing someone you care," Simmons said.
And that's a tip we can
all
benefit from.