If there's one certainty in life, it's that planning it all out is impossible. Sure, we do our best to anticipate different tricky situations and map out the dos and don'ts, should they arise. But a lot of times, just when we think we have everything under control, life rips the rug out from underneath us.
Sometimes those difficult or inconvenient circumstances end up pulling other people into our orbit as well.
Kate McClure is a woman whose own unpleasant experience connected her to an even worse one a complete stranger was going through. But through mutual acts of selflessness, both Kate and her rescuer found that, often, it's the kindness of our fellow humans that pulls us through the worst of times.
For human beings, life is a giant, unwritten story.
Still, we try to plan for those situations when things go awry.
But the problem with planning is, sometimes, it gives only us the illusion of control.
Ultimately, it all comes down to how we respond to bad luck.
However, we can only weather so much by ourselves.
One young Pennsylvania woman recently found this out firsthand.
Kate McClure was definitely facing a worst-case scenario when traveling one night. While driving solo, her car began failing and soon she was coasting to a stop, out of gas. It was after 11 p.m. and, not knowing what else to do, she quickly called her boyfriend to come get her off the road and out of the dark. Of the ordeal, she says, "My heart was beating out of my chest. I didn't know what the heck to do."
A kind stranger stepped in to help.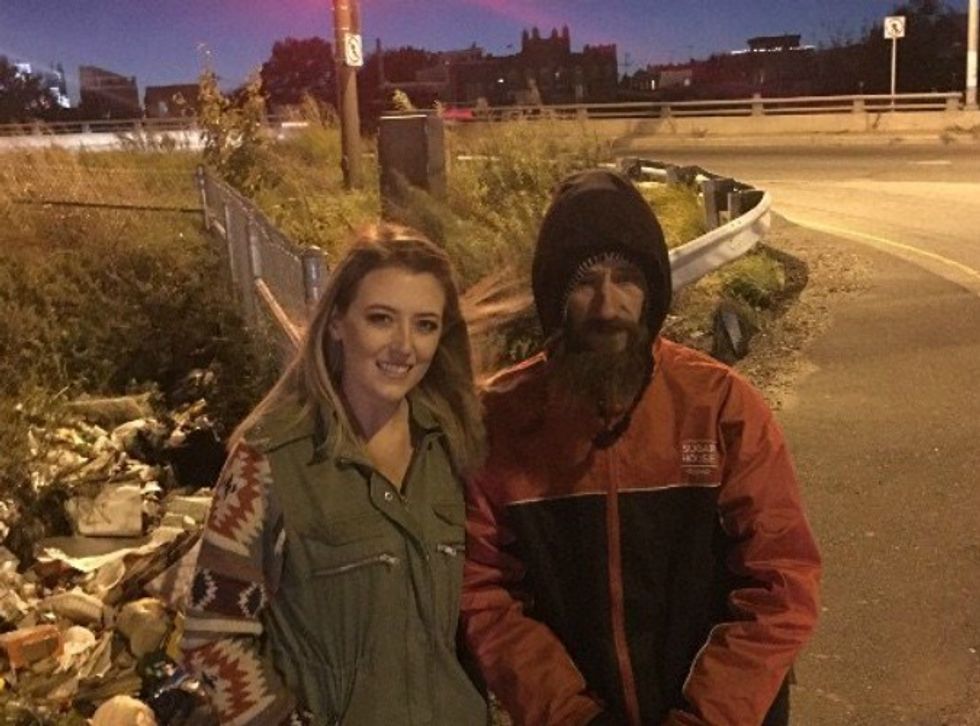 via: Twitter
McClure's level head helped her not to go into a panic on the side of the road, but it was the kindness of a stranger that changed the trajectory of the whole night. While McClure sat waiting, a homeless man, Johnny Bobbitt Jr., emerged from the dark. His usual hangout was the guardrail on the side of the road, and he'd seen the broken-down driver and wanted to help.
He took a chance and so did she.
The good deed then took an even better turn.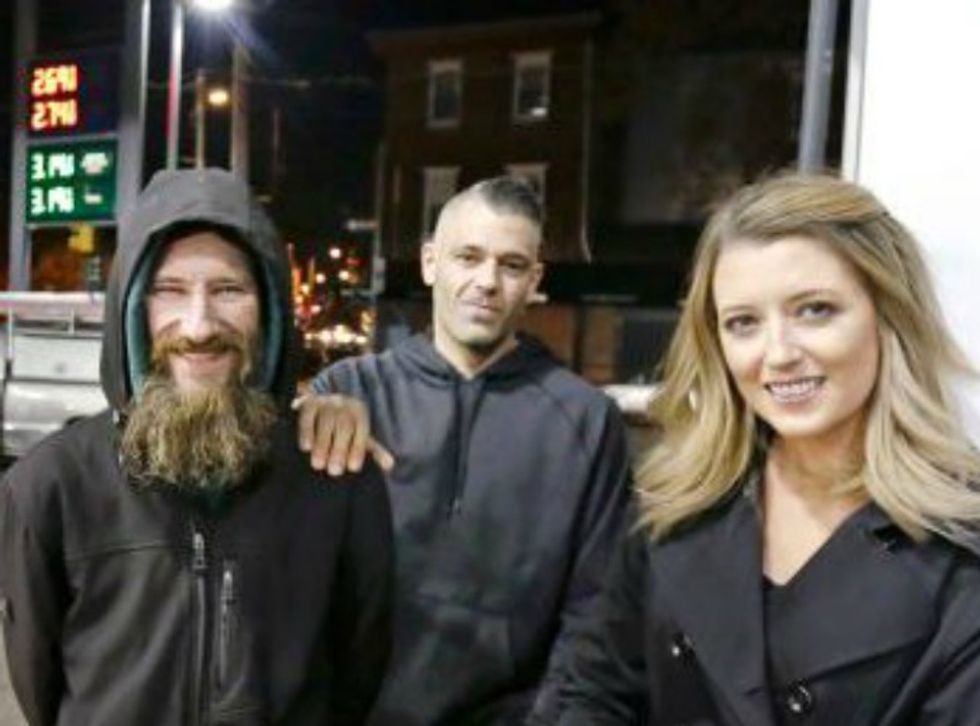 via: Twitter
McClure made good on her promise, driving back the next day with her boyfriend, Mark D'Amico, to pay Bobbitt back. From there, a friendship bloomed. The couple began to ask questions and learned that, while Bobbitt had once been thriving as an EMT, "a few bad decisions" had landed him where he was. Bobbitt had goals to get out of his situation, but with nothing and no one to turn to, his options didn't look great.
The couple was moved to do something.
Since, this little bit of caring has paid off big time.
McClure and D'Amico's instincts were right on the money, so to speak. As it turns out, people were more than excited to help Bobbitt and put him on the road to success. Currently, the fundraiser has passed the $300K mark and keeps rising. Now that Bobbitt has the financial support he needs, combined with his kind heart and positive spirit, the chances he'll go far have increased tenfold. He's one person who proves that, if we reach out to lend a hand to our neighbor in dark times, good things are bound to happen.