Taking a risk is scary because you never know how other people will react. There's that whole, "What's the worst that can happen?" mindset, but you really hope you'll never find out.
But if things don't go your way, you hope that at least you get a response like this gay guy, who gave his number to a straight guy at a wedding.
Instead of being a jerk, the straight guy was totally chill and decided to text him later that night, letting him know that he was straight, but that it was very brave of him to be so honest.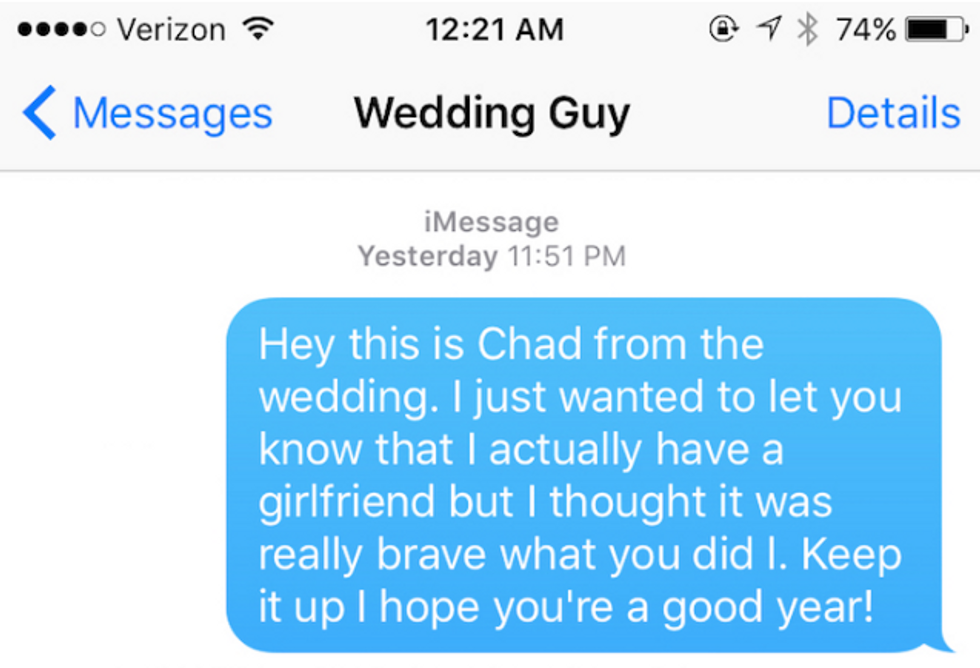 via: Imgur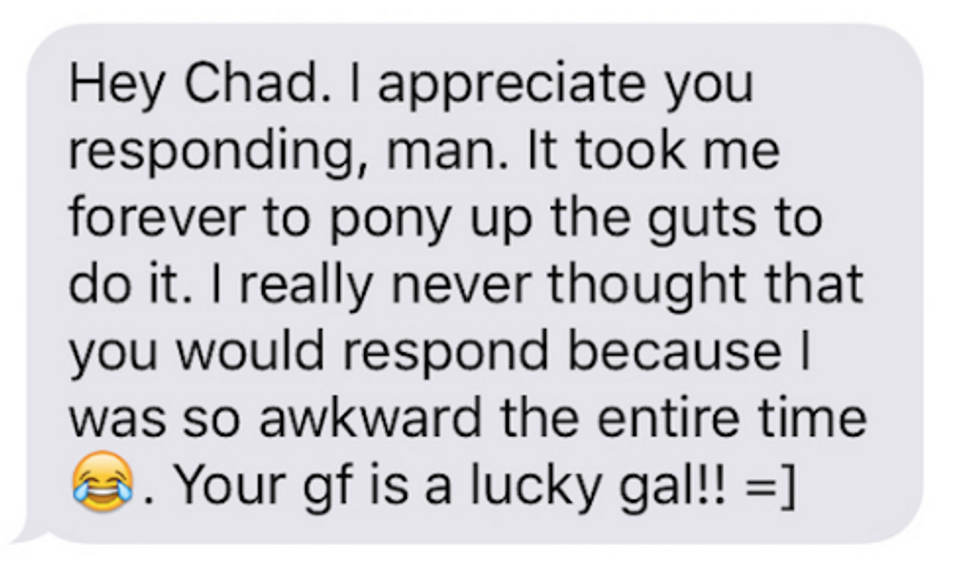 via: Imgur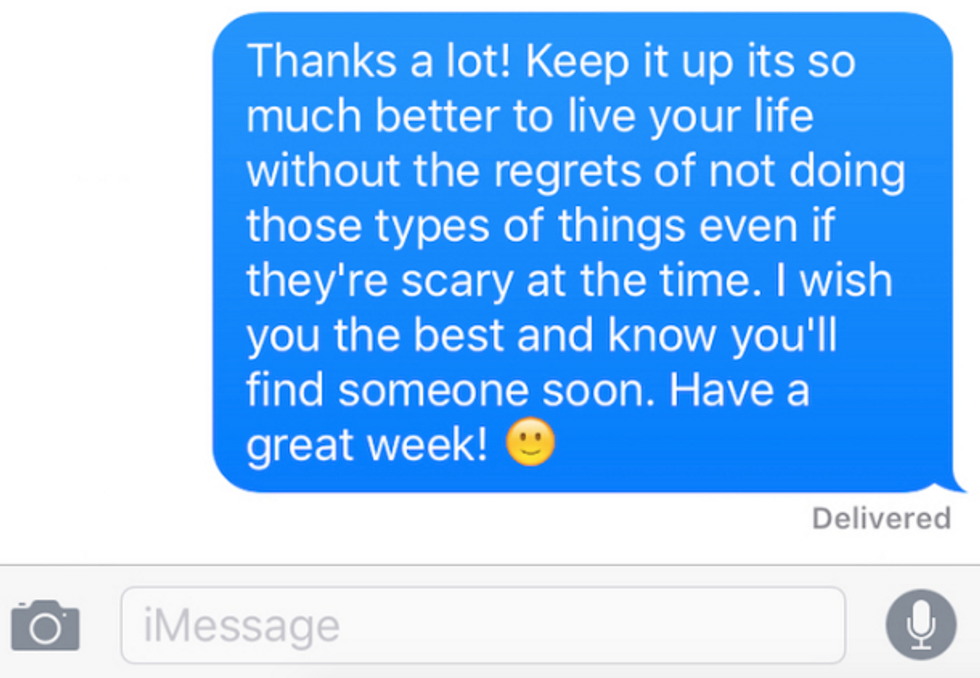 via: Imgur
Here's the full story: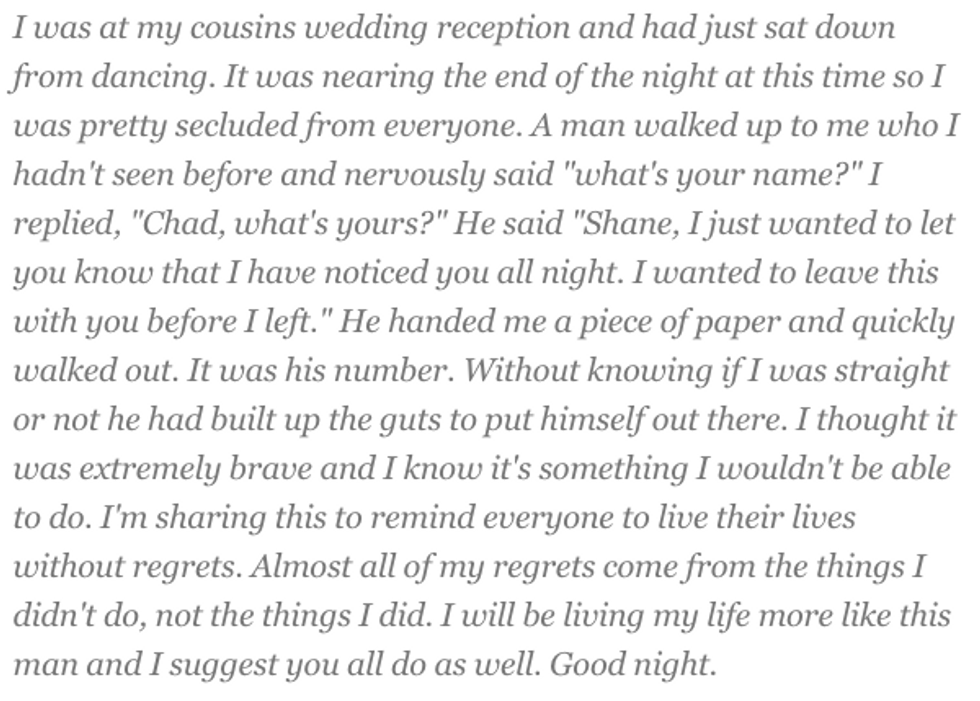 Well done.