When a stray dog known as "Carmelo" was found wandering near the gates of a Bolivian monastery, the brothers inside did the kind thing and took him in.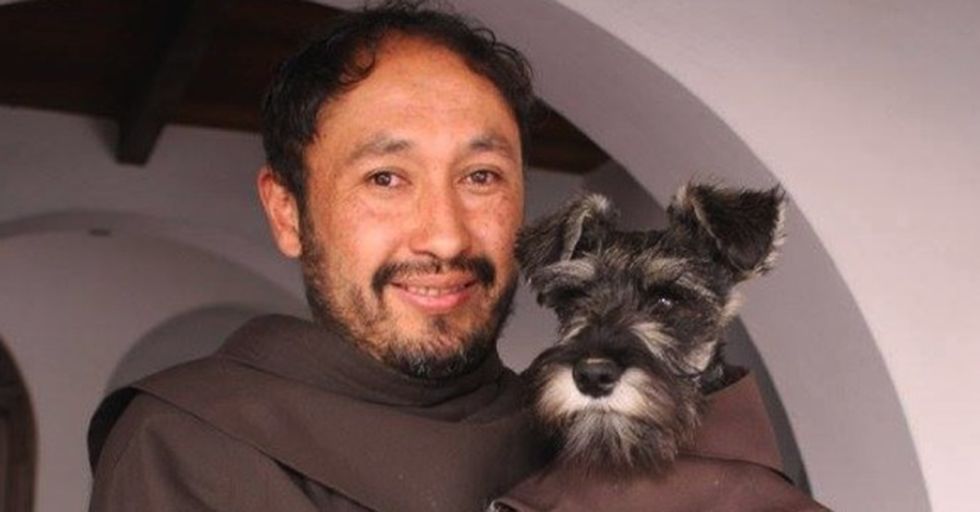 Now the pup has a new name, a new wardrobe, and a whole new family to love him. See this dog's wonderful story below.
When Carmelo was taken in, the first thing he got was a new name, as monks do.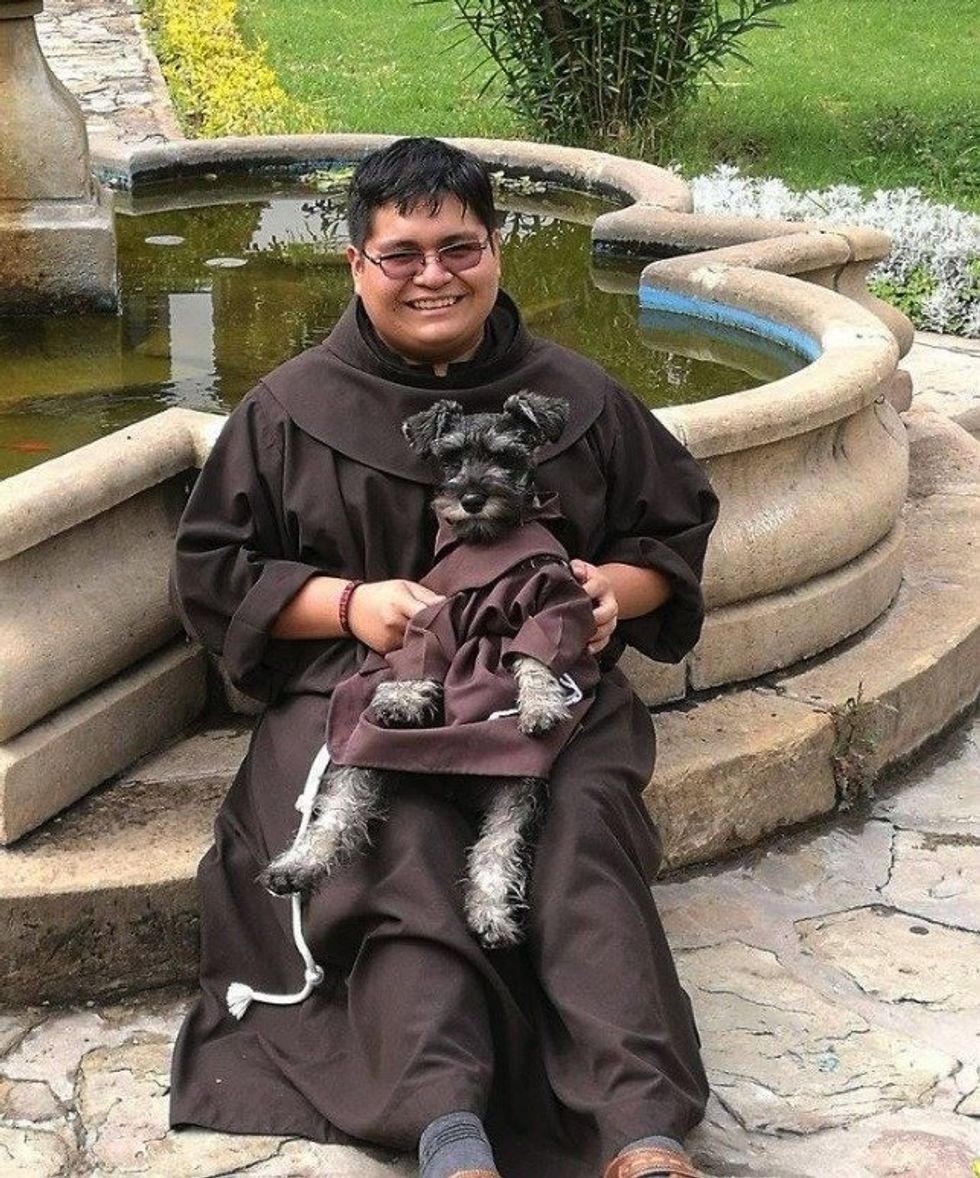 He is now known as Bigoton, which means, mustache, in Spanish. Pretty fitting, right?
He was also given a new title. Yup, this little furball is now officially a friar!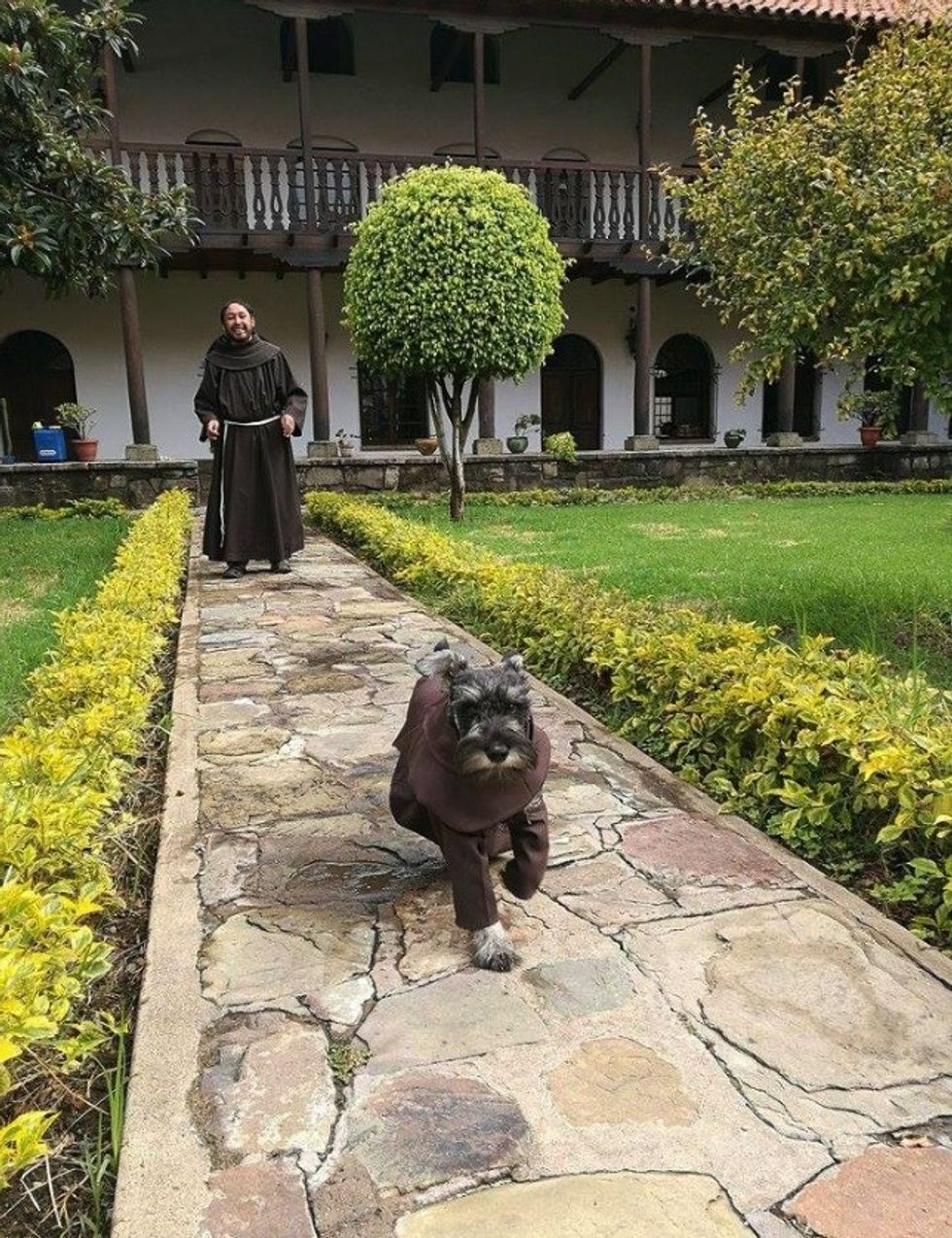 And with that title comes some new clothes.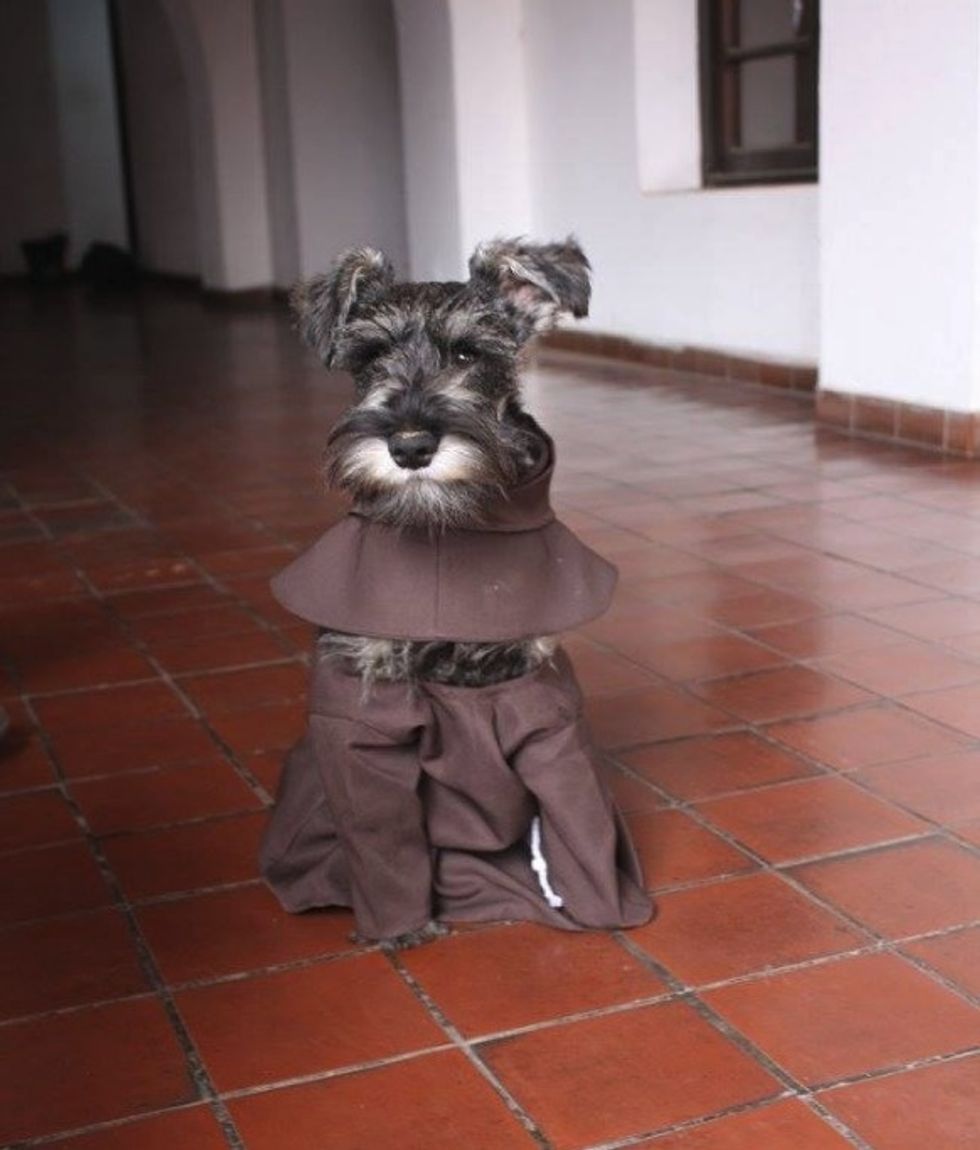 I would say he pulls off the wardrobe rather well, wouldn't you?
While the story is a cute one, the friars take their dedication to their new "brother" quite seriously.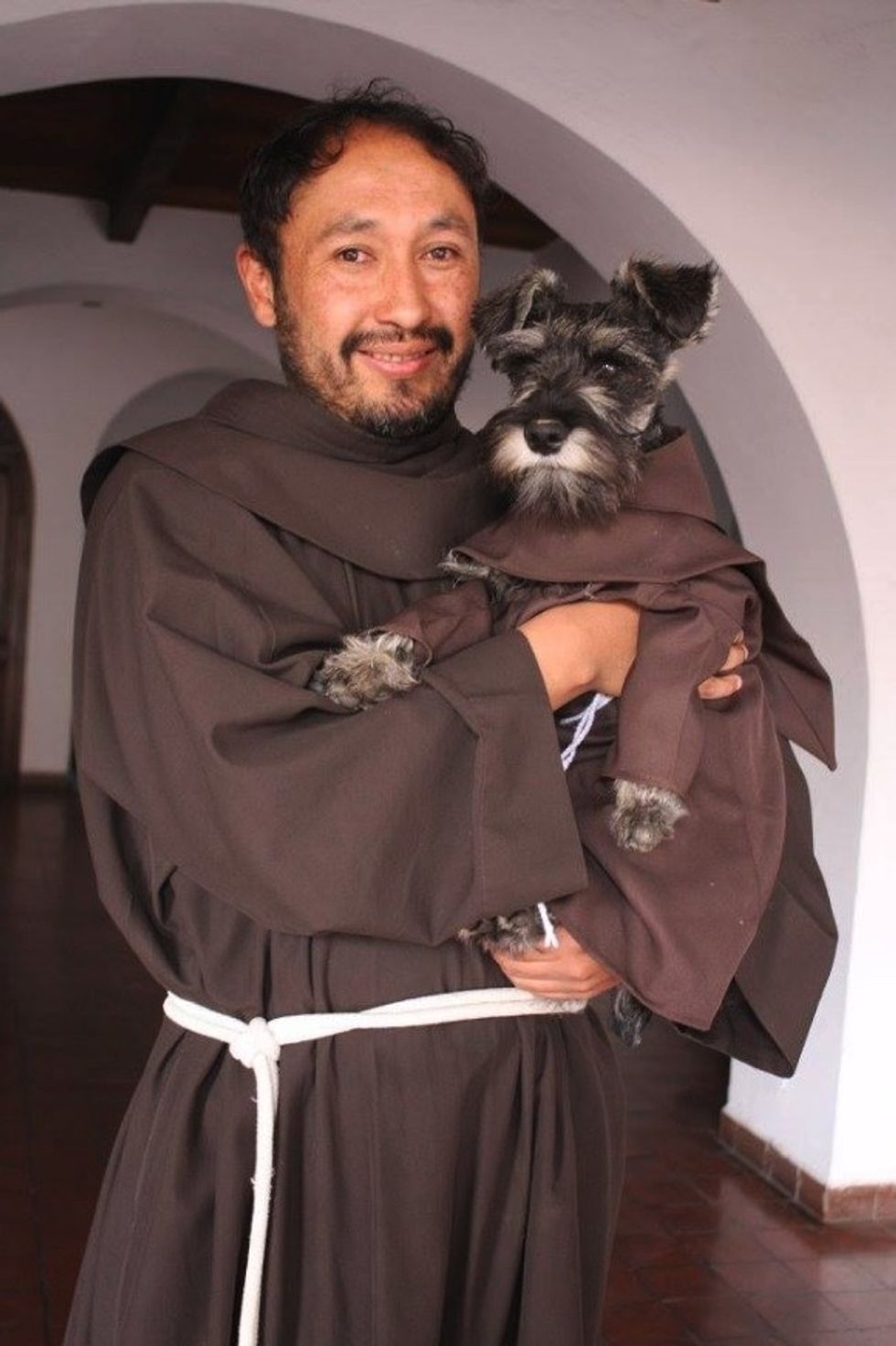 Says Friar Jorge Fernandez (pictured), "He is a creature of God. His life is all about playing and running, and here, all of the brothers love him very much."
It looks like he might be preaching here, but it's more likely...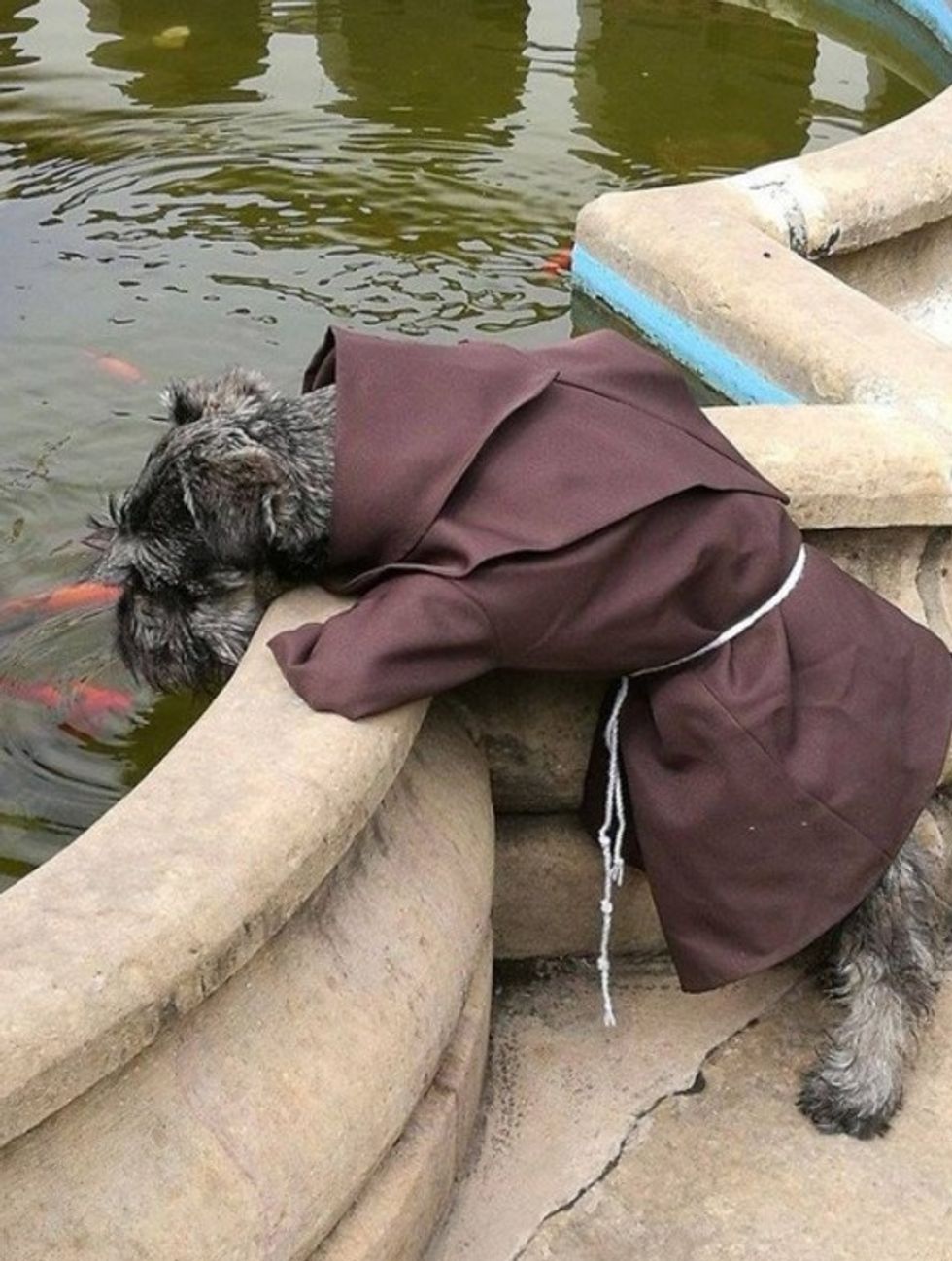 ...that he's just thirsty or, much to the dismay of the fish in the pond, hungry.
The adoption was formalized by a non-profit group with the adorable name "The Cold Nose Project."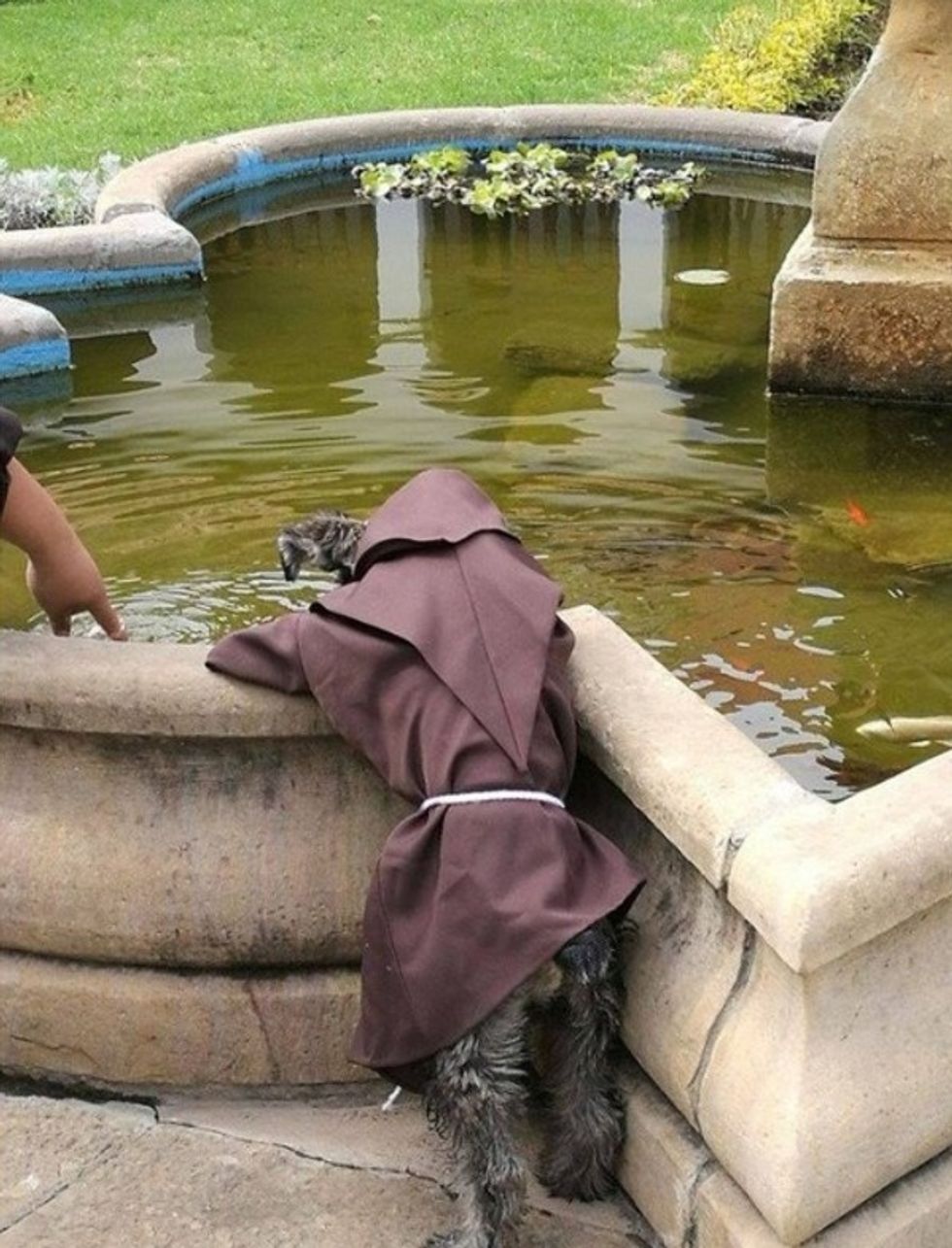 It's their hope that this high-profile adoption and story will encourage others locally and throughout the world, to adopt stray and rescue animals.
So the story's win-win.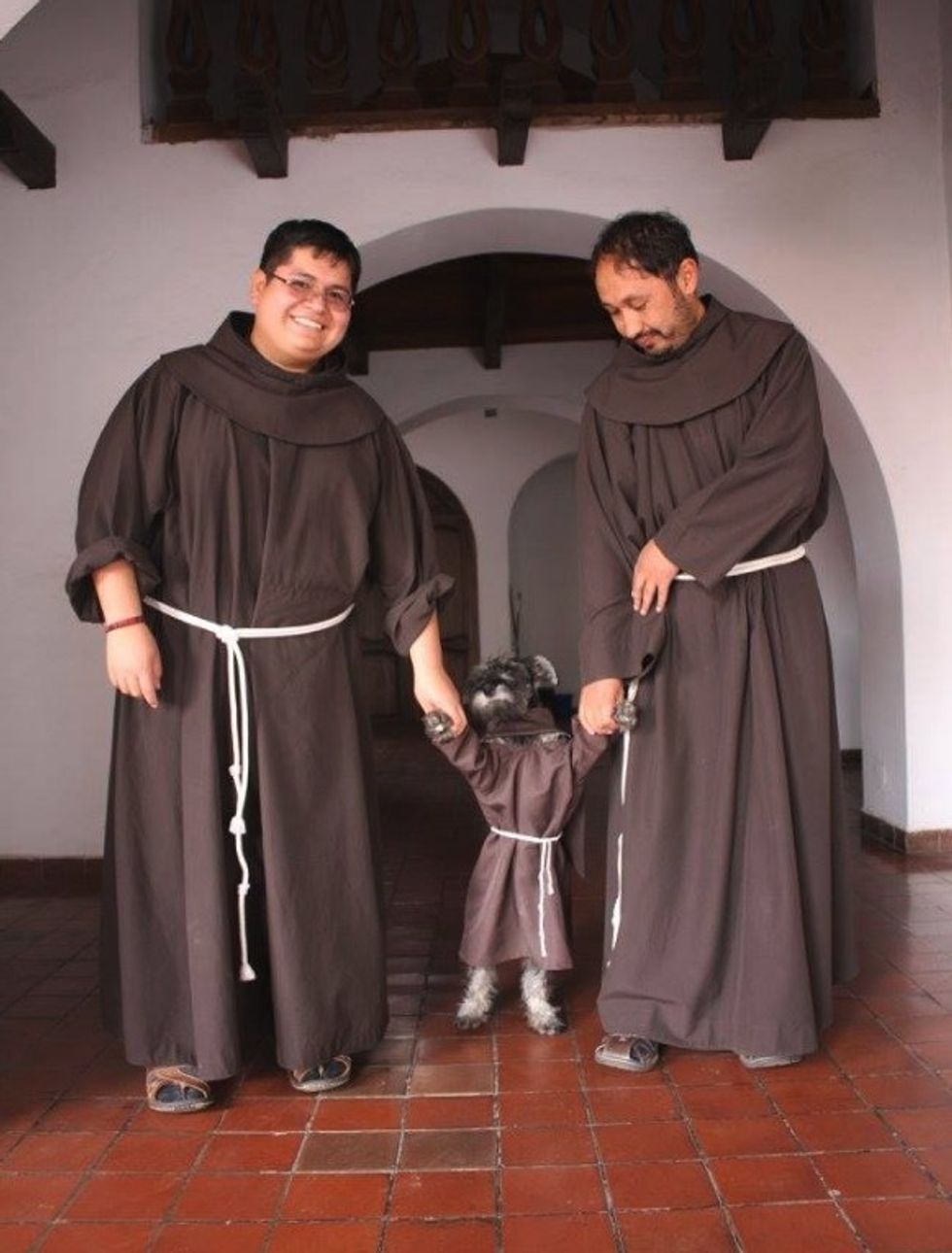 Carmelo, er "Bigoton" has a new home, and all those involved spread the word about the importance and beauty of adopting a pet in need. Hard to imagine a better (or cuter!) story than this one!