Mom Tionna Norris recently found herself on the receiving end of an incredibly offensive note from her daughter's teacher that not only insulted her daughter but suggested she was being teased by fellow students.  What she didn't know at the time was that the teacher made it all up.
That's strike one and strike two.
And yes, there's a strike three.
Norris posted the note from daughter Amia's teacher to Facebook with the caption, "*applies the same amount of coconut oil* y'all gone feel that black girl magic. Sincerely, unapologetically black mom. P.s. Coconut oil has no stinky smell."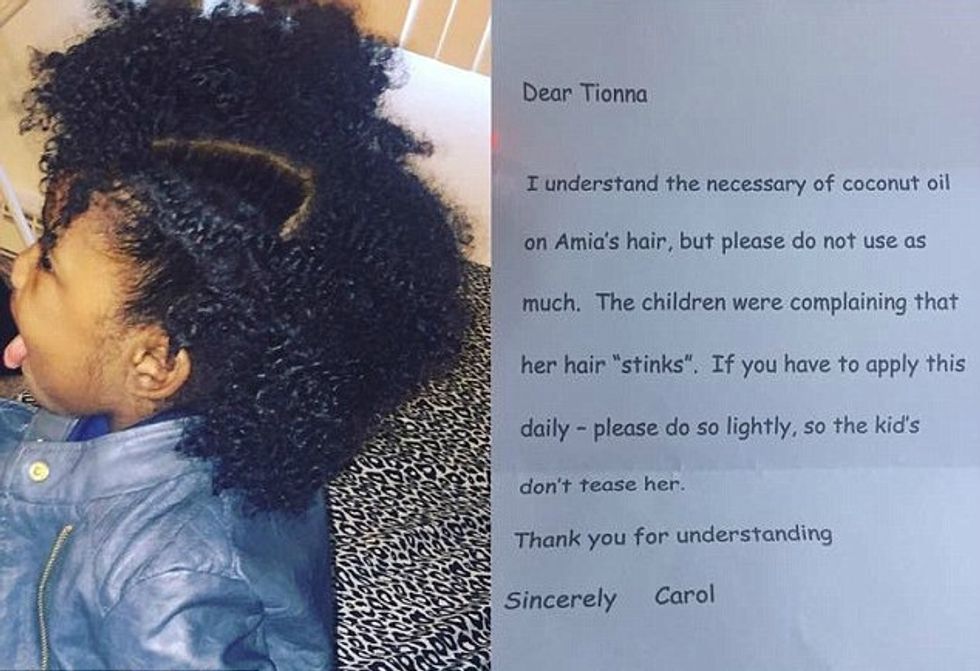 via: Facebook
It quickly went viral, with more than 11,000 likes and more than 5,500 shares and comments of disgust and support.


Norris said she only put a small amount of coconut oil into Amia's hair to make it shiny. She later noted that the teacher who wrote the letter, Carol, had made up the part about the other kids teasing her daughter.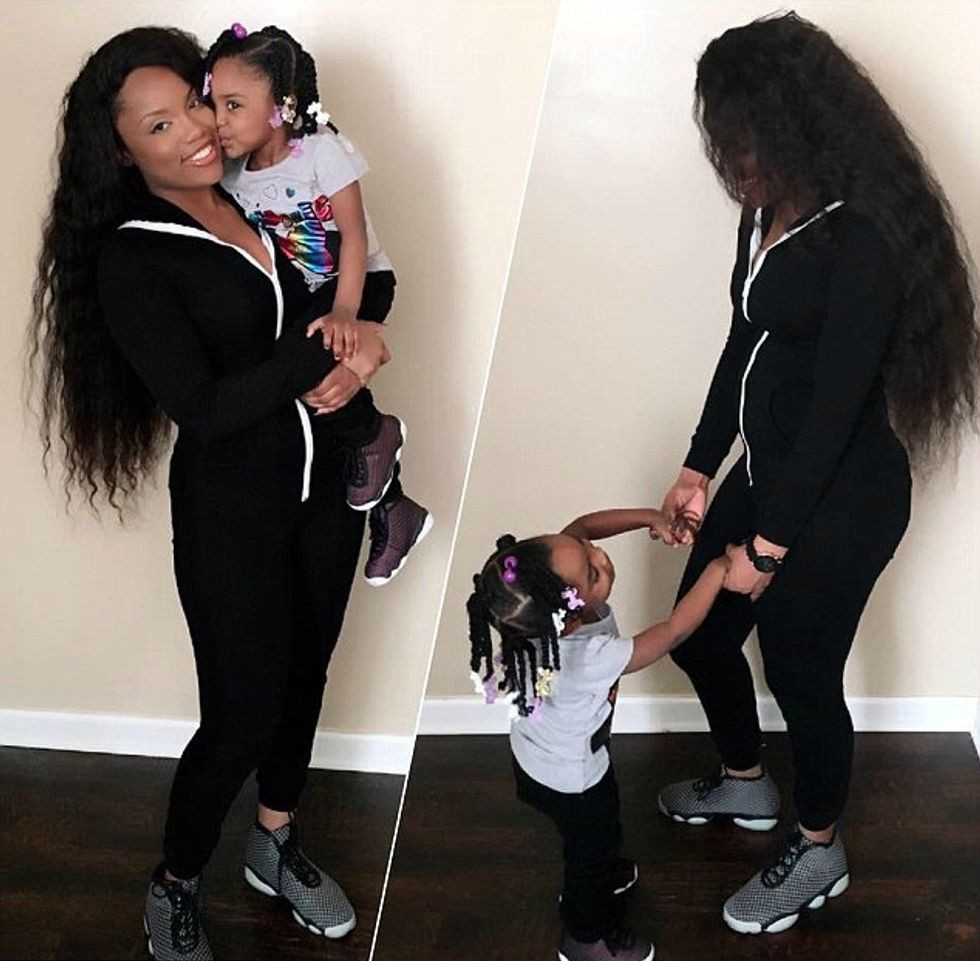 She also said when she met the director of the school she was told, "no child ever bullied Amia (she's actually quite popular) and the word 'stink' was used in quotes because (the teacher) knew it didn't have a foul odor." "It was just something the teacher was not used to and thought it was heavy (she has a sensitive nose so she says)," Norris continued. That would be strike three.
She went on to say that the school took full responsibility and acknowledged the inappropriateness of the incident, but she's not pleased at all with how the teacher responded.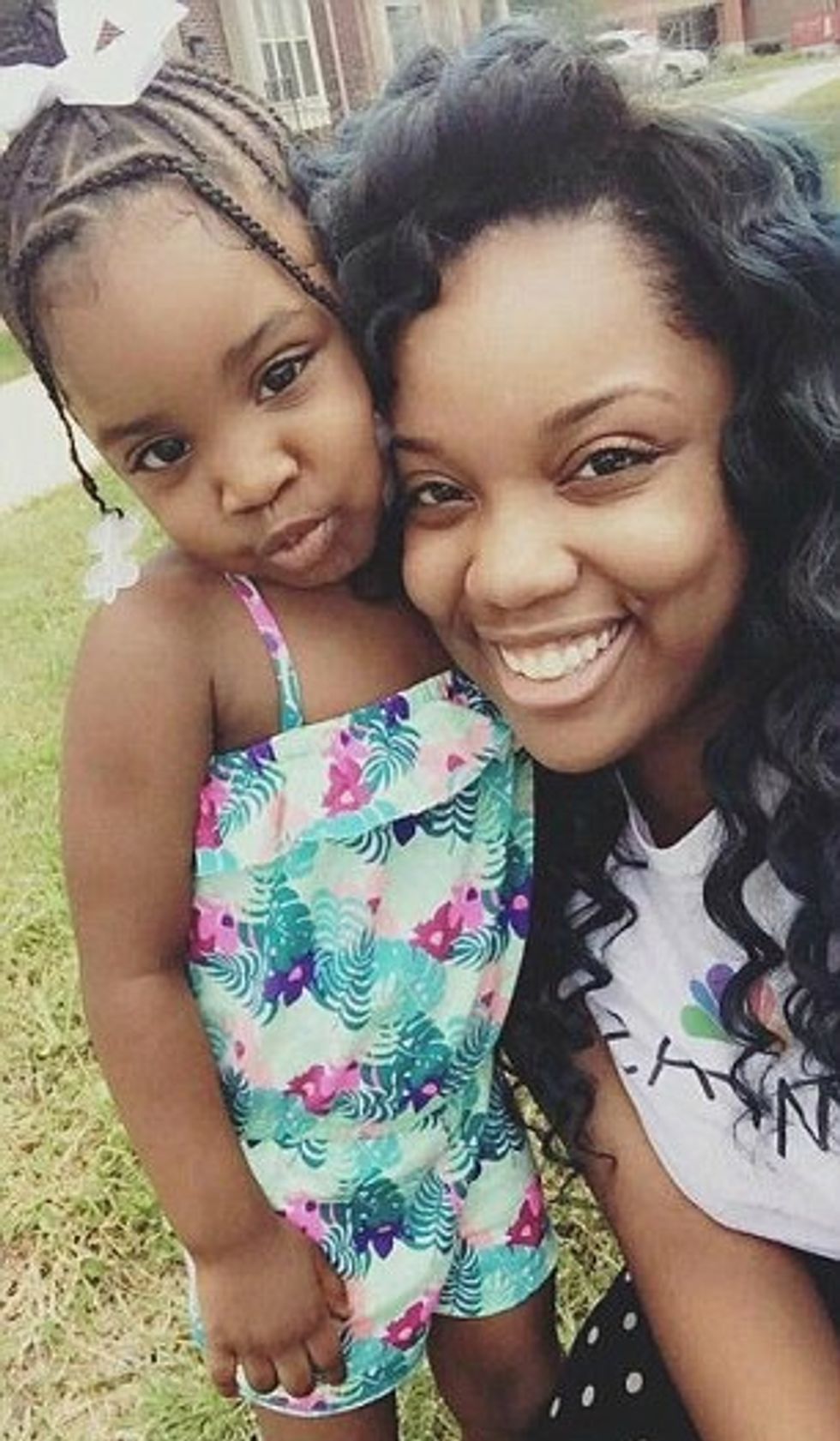 via: Facebook
"Do I still believe the teacher didn't have ill intentions?" Norris said. "Not for a second because the way she tried to talk to me about how she thought my daughter smelled (which she is the only person who felt that way) was absolutely and totally unacceptable."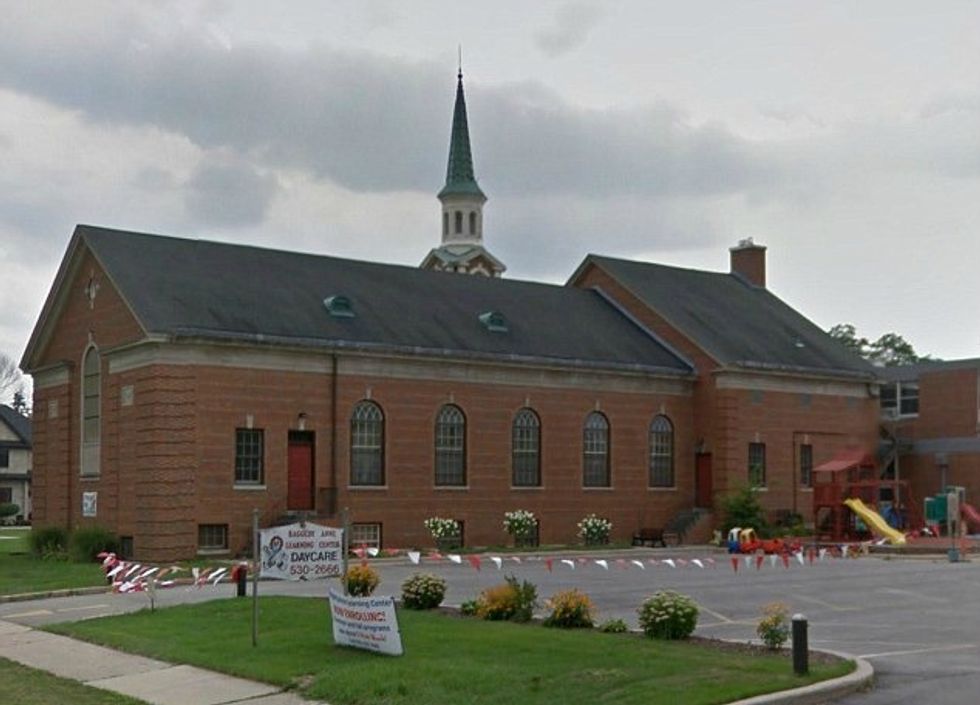 Norris posted an update on Thursday saying Amia has been pulled from the school and that Carol still doesn't really seem to get it.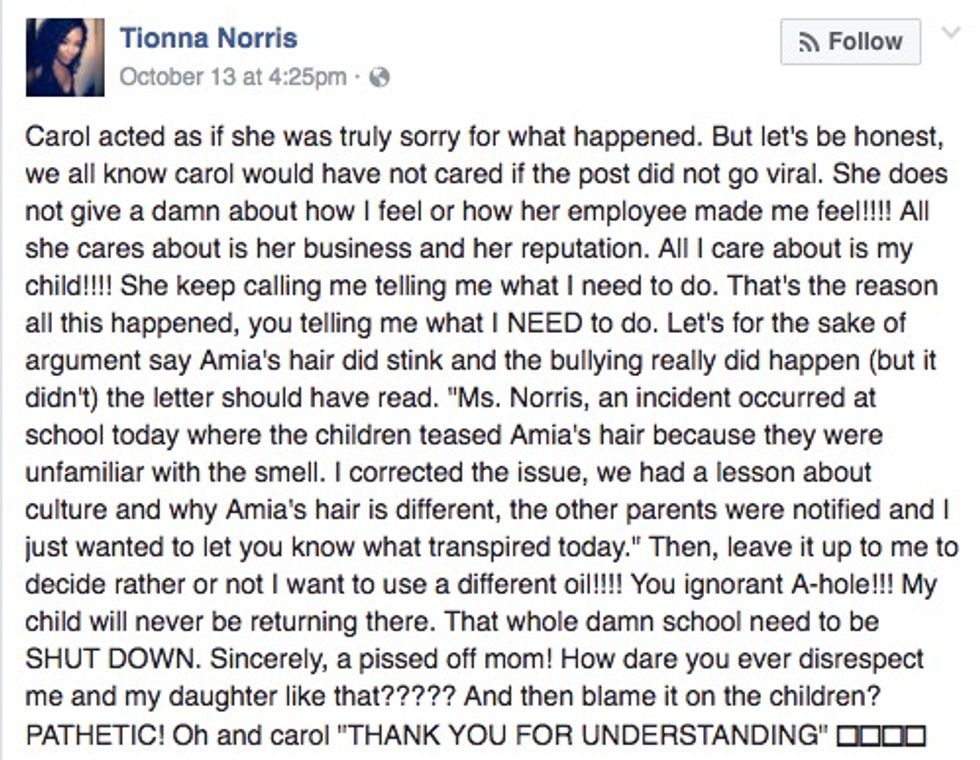 via: Facebook
It's unfortunate that an insensitive teacher is forcing a young girl to start over at another school, but hopefully the message from the post educates those who need it. Looking at you, Carol.