I'm a little conflicted about showing this guy's video because it was a VERY reckless self-promotional act that almost gets him killed (as you'll see).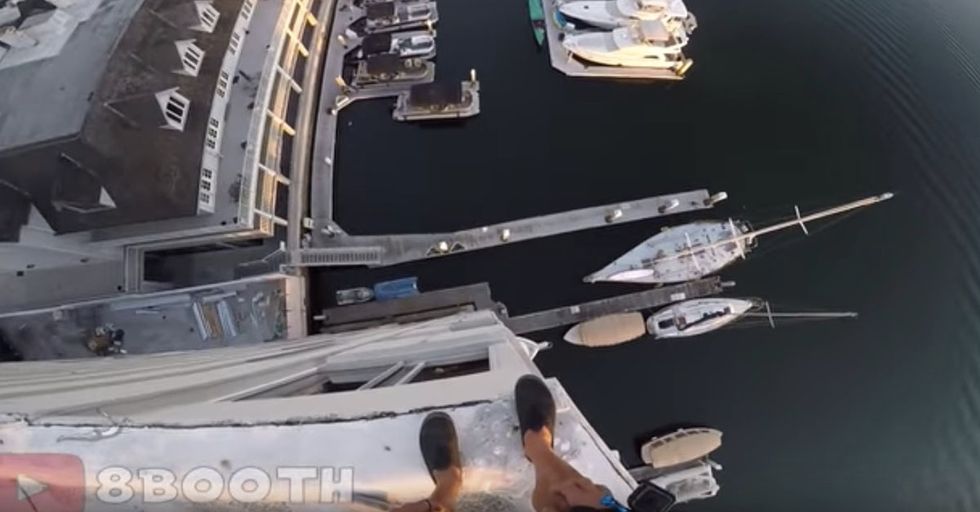 via: YouTube
But it's an amazing feat, and he managed to walk away, so you can watch this 129-foot freefall knowing that he didn't get hurt...even though it's clear he easily could have.
Here's the video in question, followed by some screenshots that tell the story of this insane act.
First off, this should give you a sense of scale. The jump was off the top of an eight-story tower in Newport Beach, which rose 129 feet tall.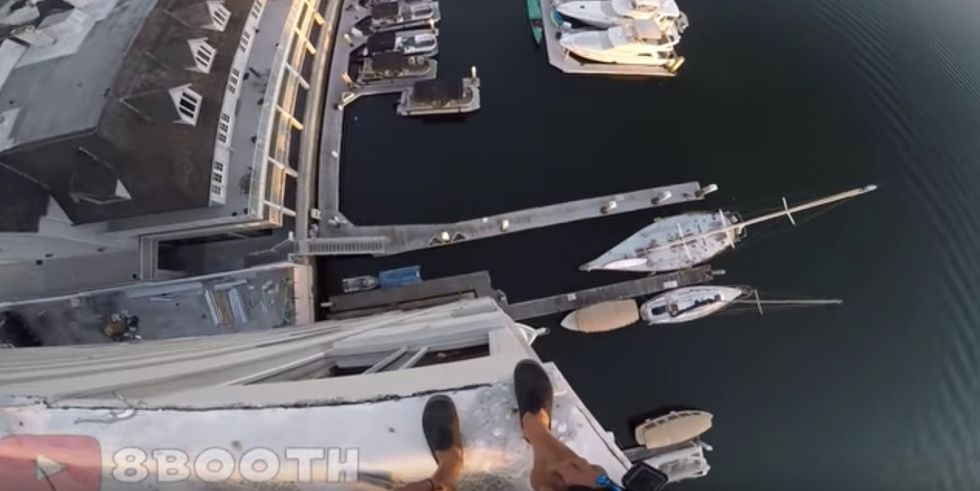 via: YouTube
Here's a screencap of the bandit, who goes by "8Booth," climbing up the building before careening into the harbor below.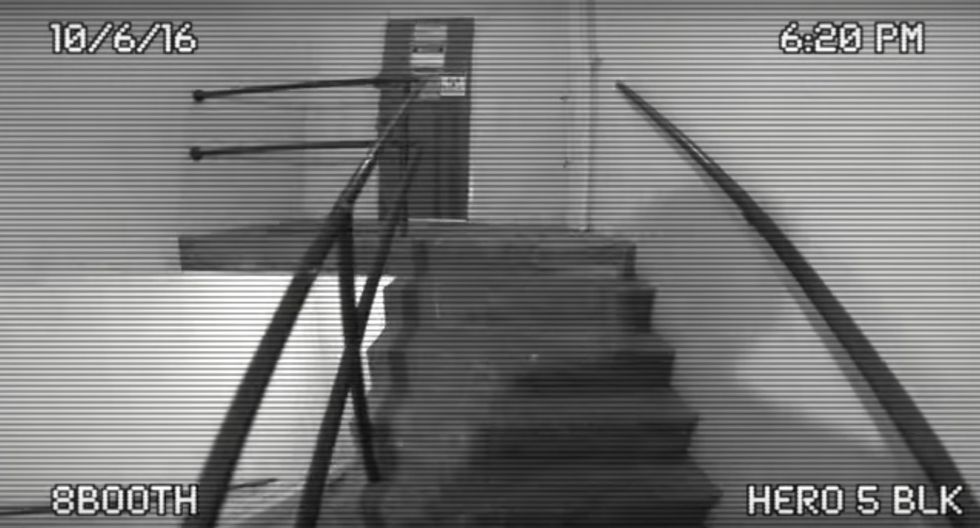 via: YouTube
As he makes his way to the ledge atop the building, he records the approach with a GoPro he claims is "mouth-mounted," whatever that means.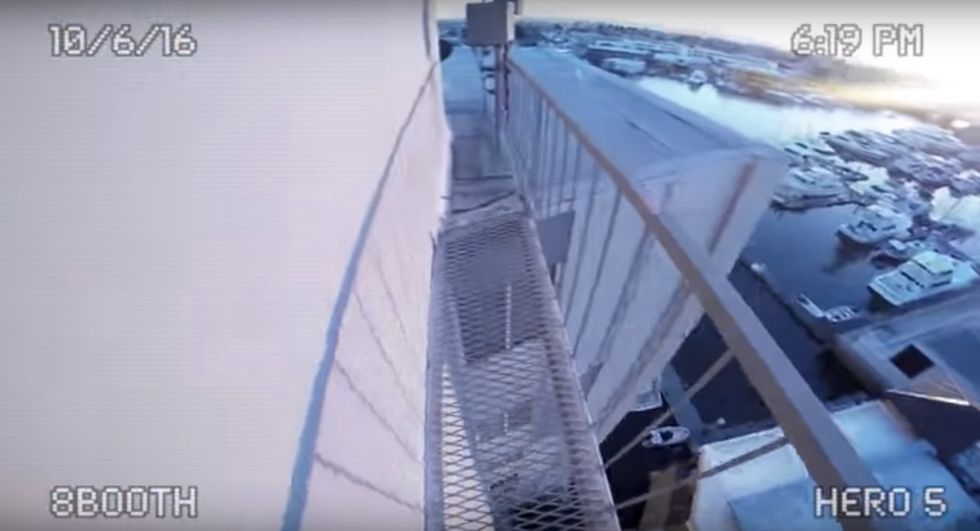 via: YouTube
Moments before the jump...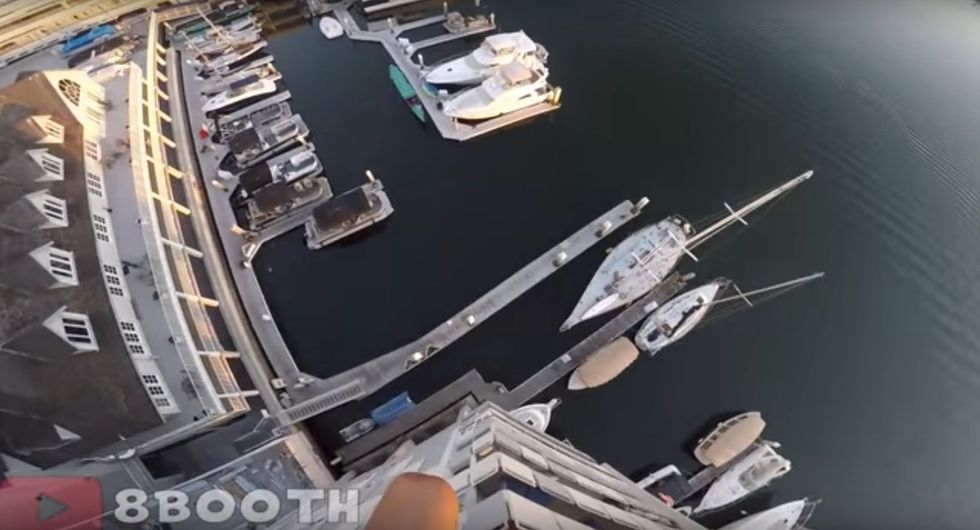 via: YouTube
His face while free-falling...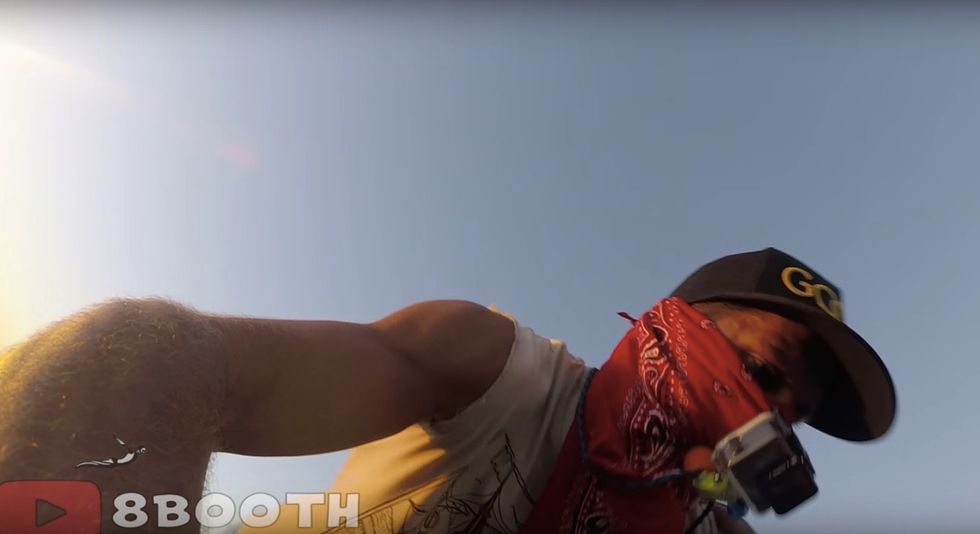 via: YouTube
IMPACT.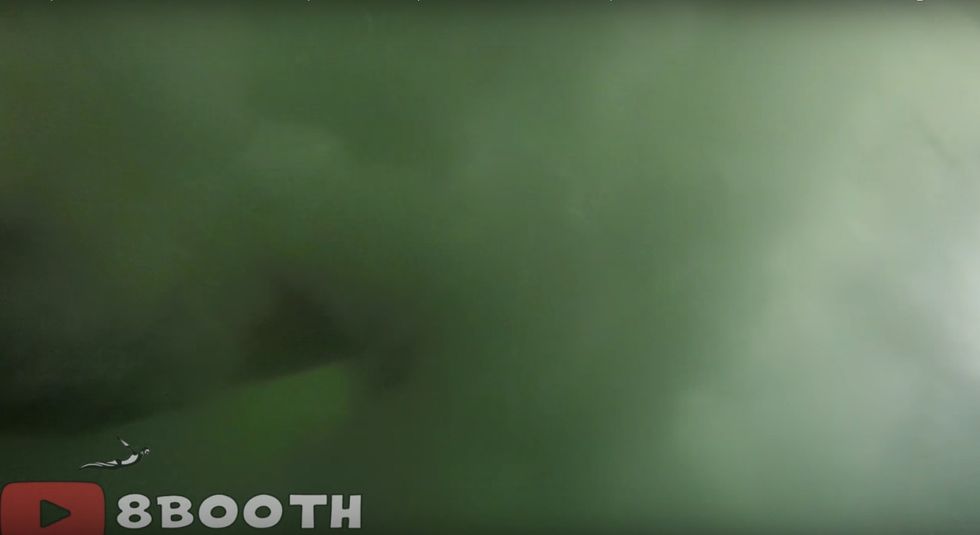 via: YouTube
To see more insanity, check out his jump into a hotel swimming pool...
And his 100-foot cliff jump that almost sends him into the jagged rocks below.