As much as we would like to think that we've come a long way as a society, we know that ignorance and prejudice are still alive and well. That's why kids are so great (most of the time) — they often just see things through innocent eyes, and in the case of little Sophia Brenner, they can even teach adults a thing or two.
After Sophia successfully pooped on the potty for an entire month — a pretty big accomplishment — she was allowed to pick out a special prize, and she opted for a new doll.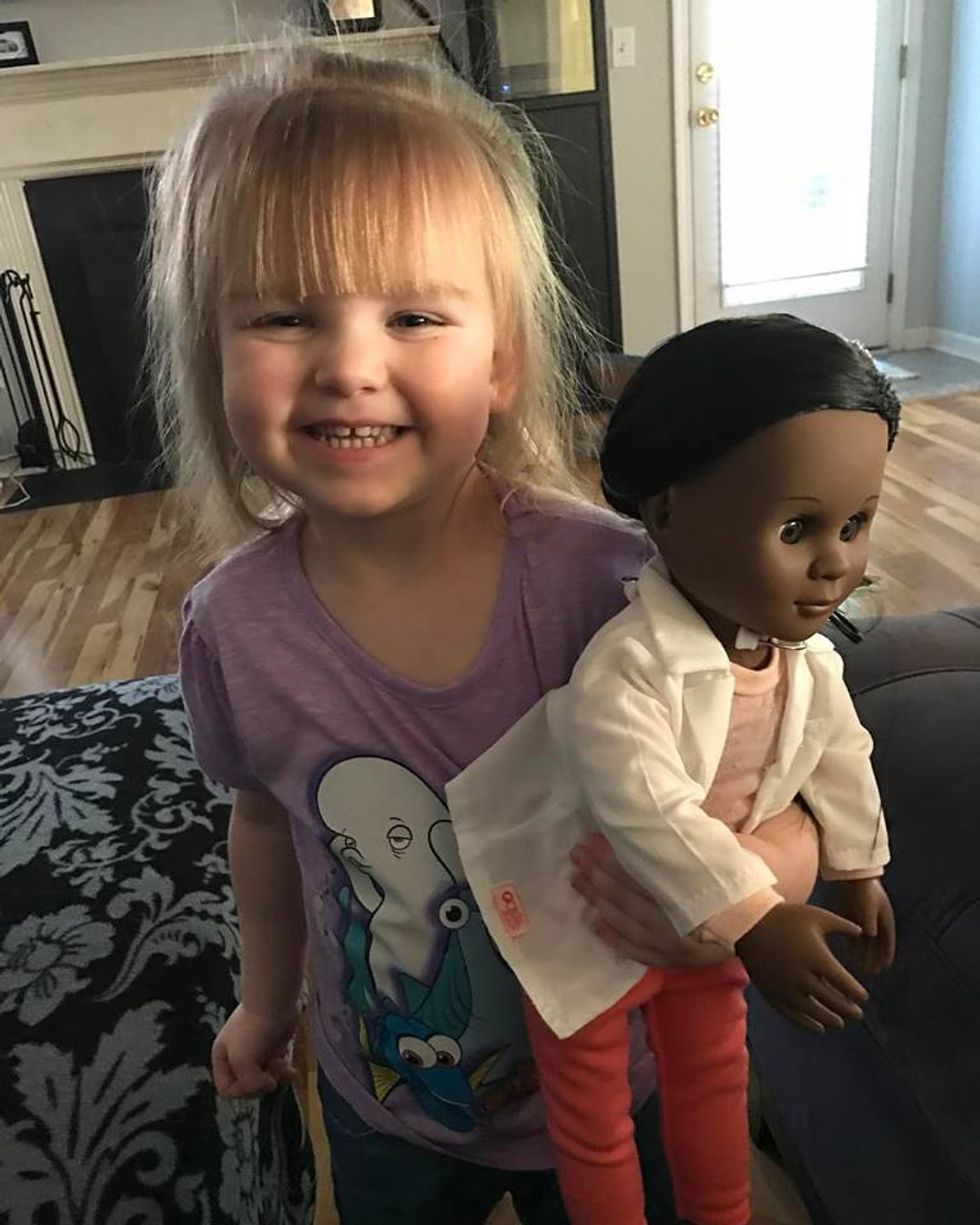 via: Facebook
But as they were checking out, the cashier had something to say about her choice, as mom Brandi explained on Facebook in a post that has since gone viral — and you'll see why: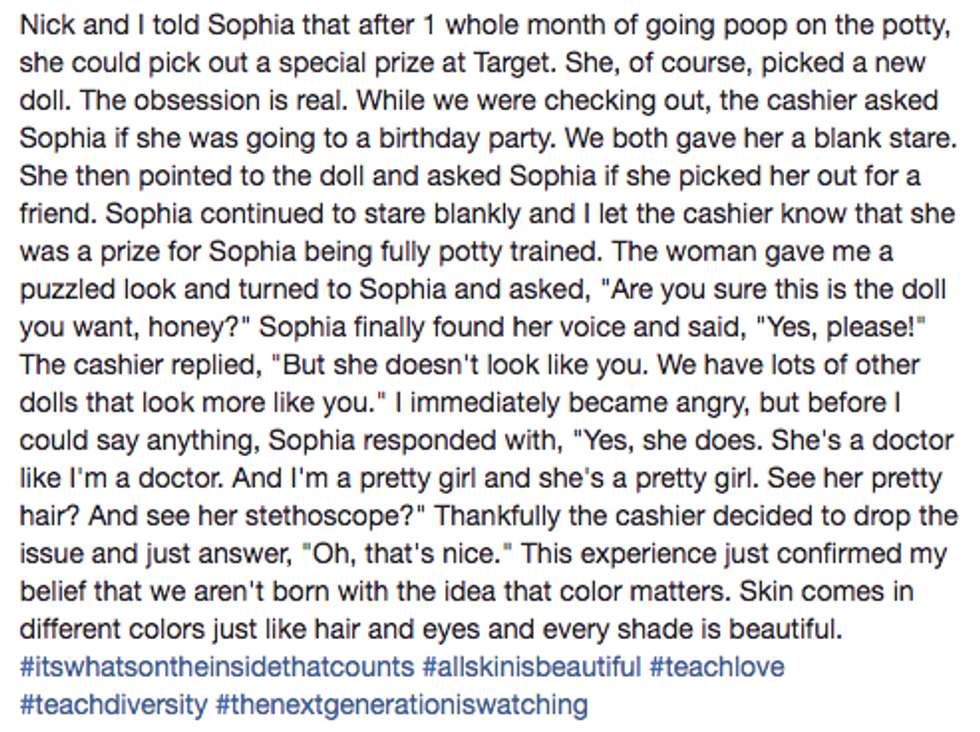 The cashier's concern that her doll needs to look like her is absurd, and Sophie pretty much dropped the mic on that one like a boss.
People on Facebook agreed, with more than 3,000 comments, many of which included pictures of kids with their own diverse collection of dolls.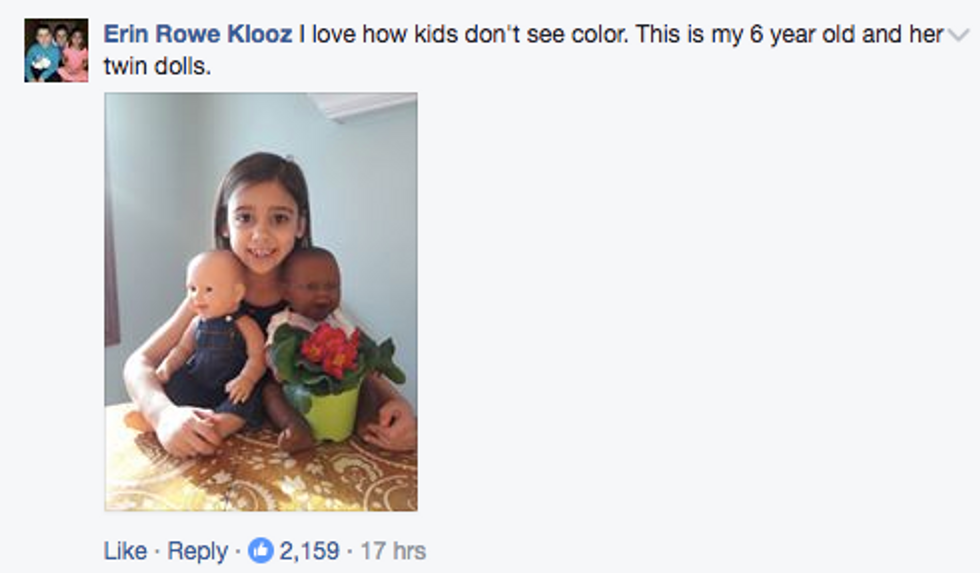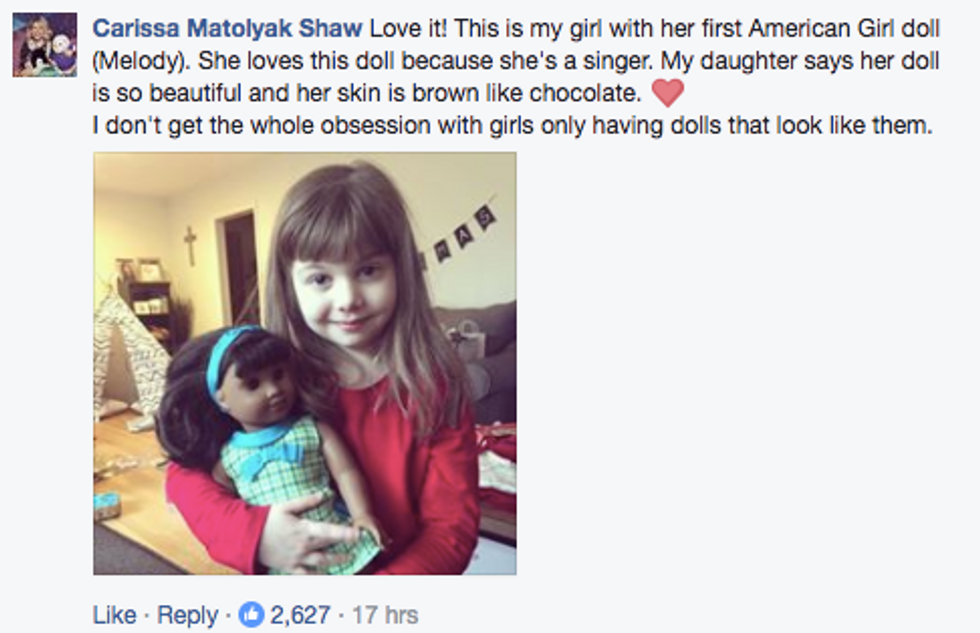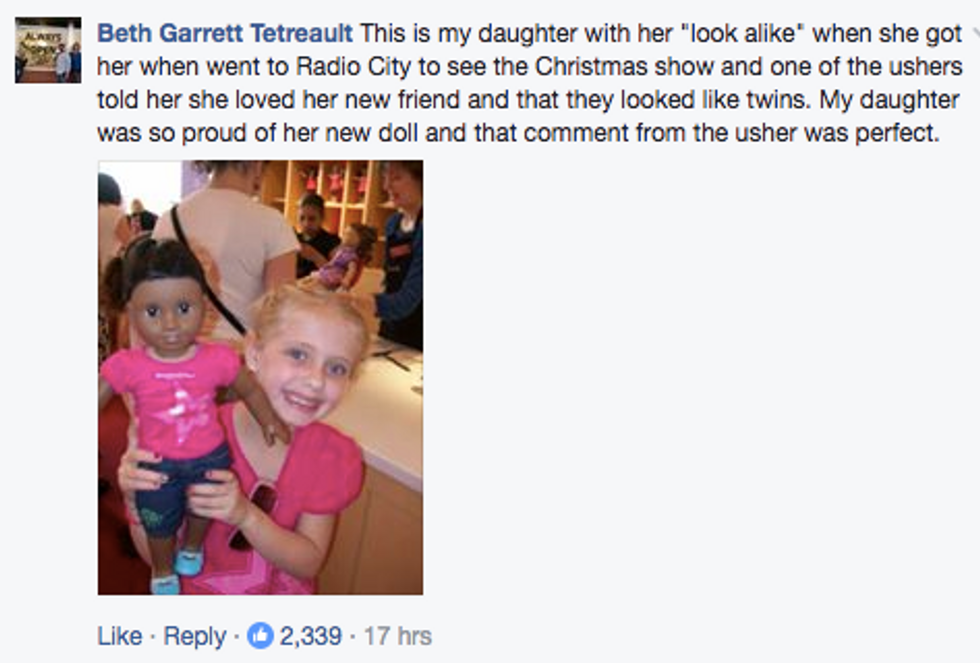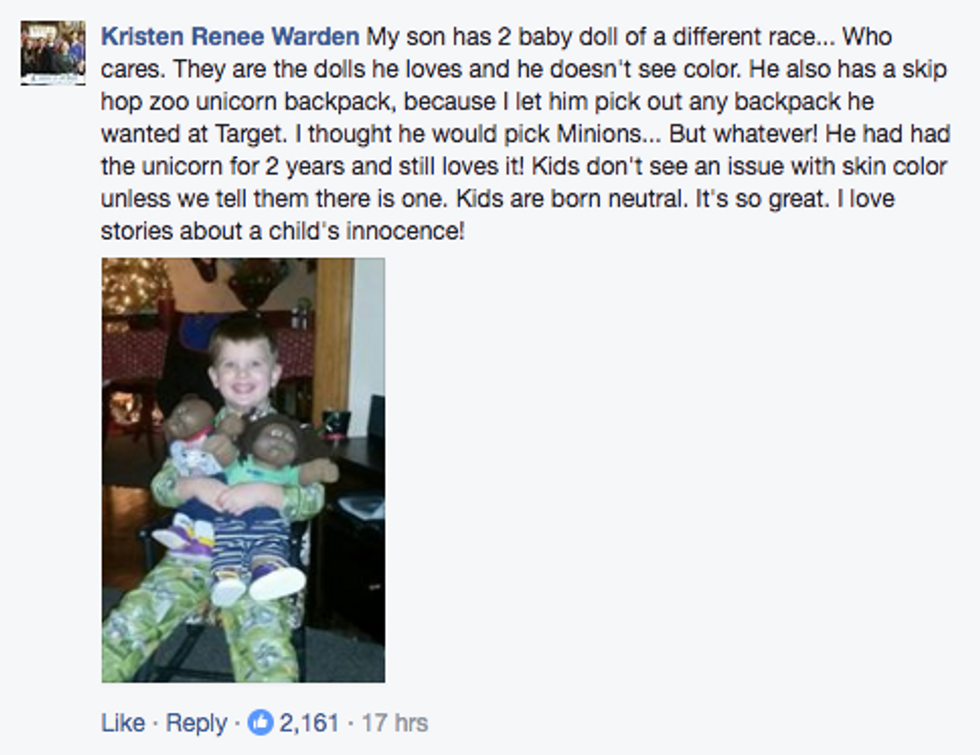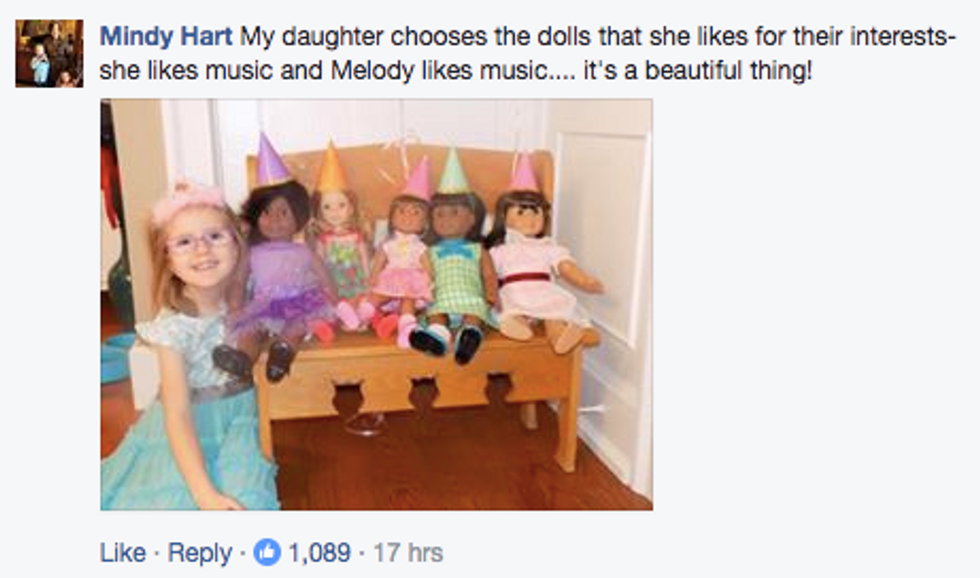 Keep rocking it, Sophia.